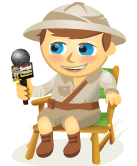 In this video I interview LaSandra Brill, the social media marketing manager at Cisco.  She talks about the cool stuff Cisco is doing with social media.
LaSandra shares insights into how Cisco reached 90 times the audience at one-sixth the cost on a recent social media product launch and how they did this compared to a similar launch using traditional marketing. You'll also hear about other ways Cisco uses social media to deepen relationships and connect with customers.
Be sure to check out the takeaways below after you watch the video.
Get Facebook Marketing Training - Online!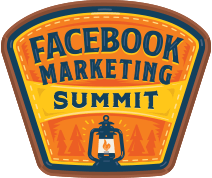 Want to improve your engagement and sales with Facebook? Then join the largest and best gathering of Facebook marketing experts as they share their proven strategies. You'll receive step-by-step live instruction focused on organic Facebook marketing, content creation, and Facebook ads. Become the Facebook marketing hero for your company and clients as you implement strategies that get proven results. This is a live online training event from your friends at Social Media Examiner.
CLICK HERE FOR DETAILS — STARTS AUGUST 10TH!
Here are some of the things you'll learn in this video:
Use blogger outreach for your social media product launch to connect with a wider audience
Show a lighter side on Facebook to get more engagement with customers there
Adapt to your social media audience: Cisco uses MetaCafé in addition to YouTube due to their global reach
Identify the channels you want to target so you don't spread yourself too thin
Follow how B2B companies are integrating the Facebook Like button
Connect with LaSandra on Twitter @LaSandraBrill and with Cisco @CiscoSystems.
How is your company using social media to connect with customers? What tips do you have to share? Please share them in the comment section below.