Should you be working Web3 into your business? Wondering how to get started?
In this article, you'll learn how Web3 can enhance your business and discover multiple ways you can begin to integrate Web3 into your business today.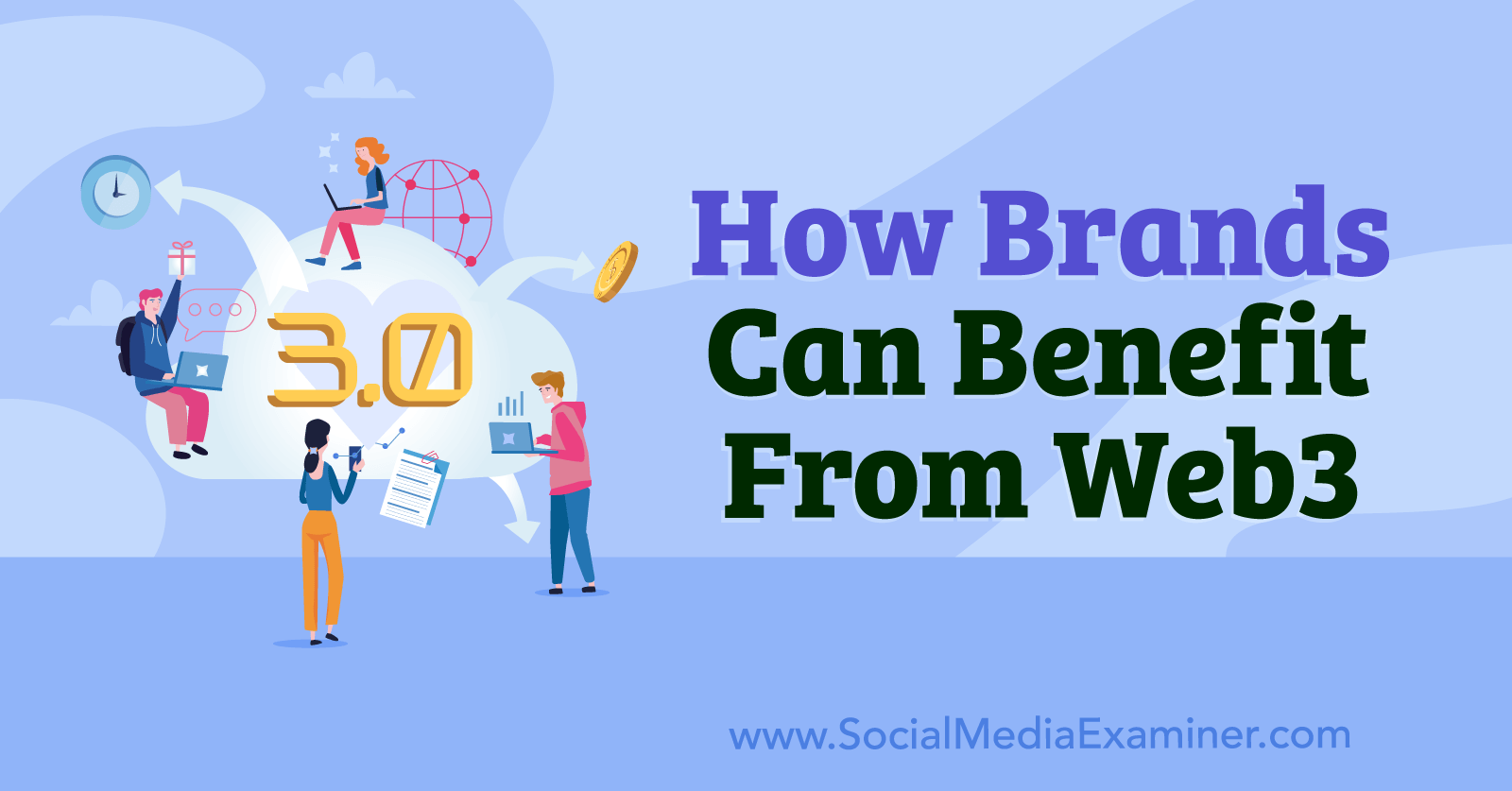 Why Is Web3 Important for Business?
Right now, four signals point toward a very possible change in the direction of the future.
The first signal is evident when looking through the lens of topical relevance in general conversation.
If you use Google Trends to compare the online conversation around the term Web3 to the conversation around Justin Bieber (one of the world's most popular musicians), you'll see that the conversation around Web3 is on average five times larger. Many people have been and are searching for and talking about Web3 online. The overall average number of people in this conversation is steadily growing, signaling this is a long-term trend that's here to stay.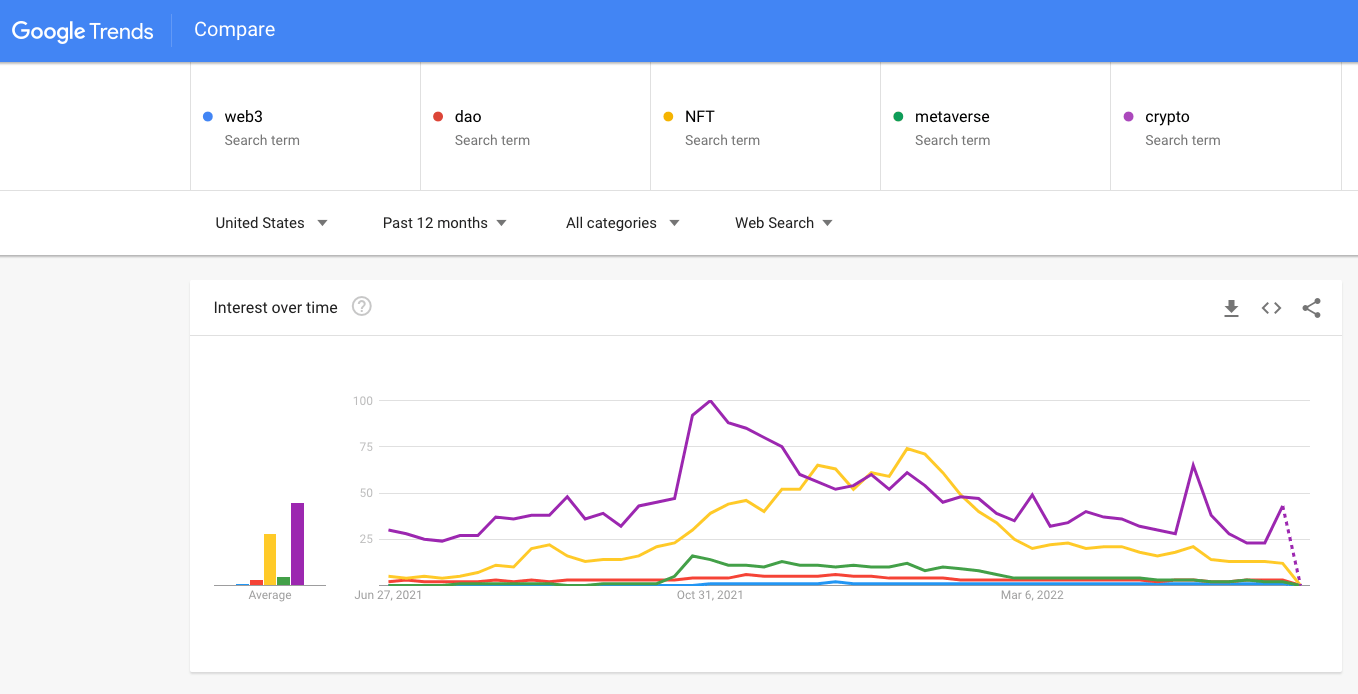 The second signal is found by looking through the lens of government and institutional change. Specifically, by watching to see if and when governments make changes to policy that affects a lot of people in a short amount of time.
Of the world's 195 countries, 91 are experimenting with digital currency (cryptocurrency). When the governments in those countries begin to issue digital currency, there'll be a massive consumer base ready to use it in everyday business. As a business, you want to be ready to accept that form of currency for the goods, products, and services you sell.
The third signal is revealed through the lens of technology.
When traditional businesses began to target Millennials as consumers, marketing migrated to social media, influencer marketing evolved, and eventually social commerce emerged. Why? Because the Millennial generation is socially native. Social media was a natural part of Millennials' lives; it's where they held conversations. If a business wanted to be a part of that conversation, it had to embrace social media; Twitter and Facebook, Instagram and Snapchat, and now TikTok…
As GenZ and GenAlpha move into the consumer base, we're seeing a shift, too; this time, toward the metaverse. These two generations don't view metaverse experiences in the same way previous generations typically do.
Older generations play games such as World of Warcraft that incorporate digital currencies and economies but those games are played and navigated according to how designers built them. Even open-world play is constrained by the designers.
GenZ and GenAlpha spend the majority of their time in three similar but not identical experiences: Minecraft, Fortnite, and ROBLOX. Each of these is an immersive metaverse in which the participants actually co-create the environment with the platform and other participants, exchange digital currency for digital goods they wear and use within the metaverse they are creating, and host gatherings with their friends.
This brings us to the fourth signal: the sale of digital goods versus physical goods.
Etsy is one of the world's largest secondary platforms for selling physical goods. OpenSea is the largest platform for selling digital goods. In August 2021, Etsy sold $1 billion worth of physical goods. In the same month, OpenSea sold $3 billion worth of digital goods.
Together, these four signals show that Web3 is poised to change the world of business but it's still early days. Digital wallet adoption isn't prevalent, NFT utility is nascent, and the amount of digital goods versus physical goods sold isn't large.
The potential of Web3 isn't near fully defined but now is the time to get educated and acclimated. Because change is coming.
How Can Businesses and Brands Get Involved in Web3?
Very few businesses have a native Web3 project right now. We're mostly all Web2-based businesses and we're trying to figure out how to embrace Web3. Here's how to make it happen.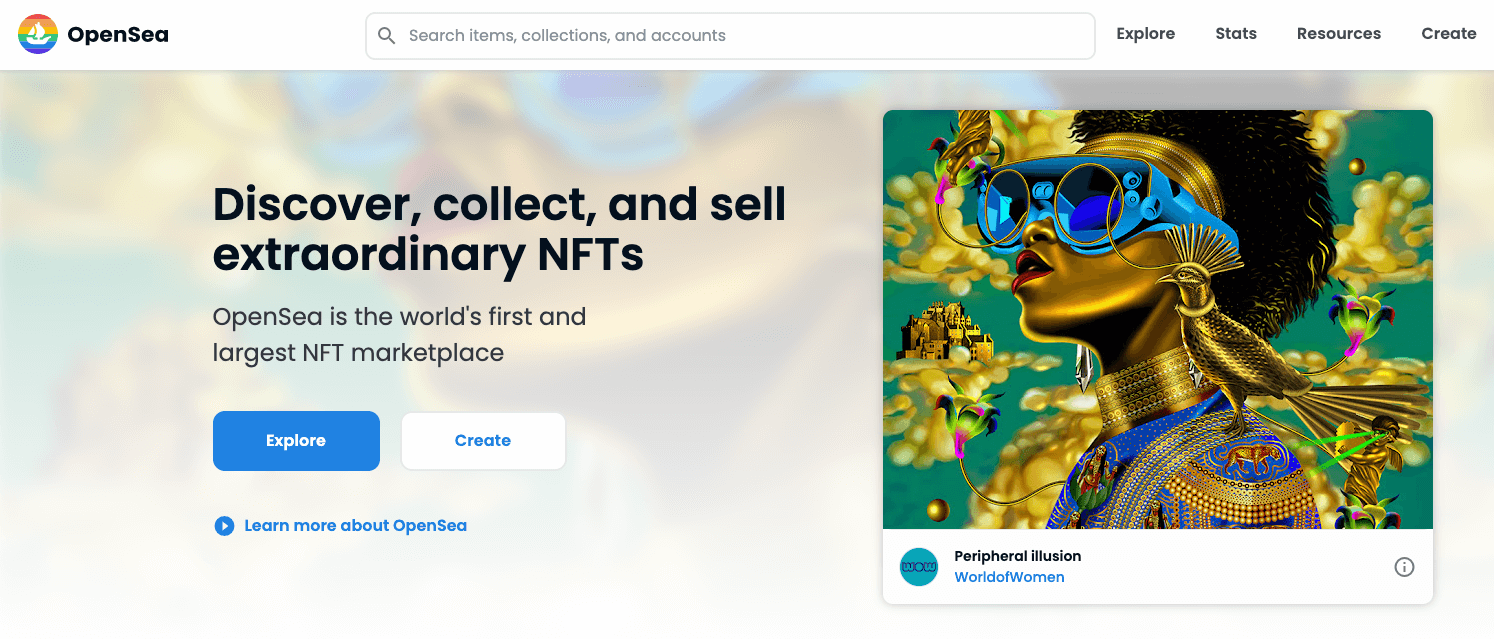 Step 1: Crawl in Web3
If you're just beginning to figure Web3 out, take to time to build a solid foundation.
Talk to your principal stakeholders and financial advisors to decide how your business will accept crypto, how you'll account for crypto in your financial records, how you'll deal with the tax implications, and so on.
Then, build a Slack channel called "Web3." This will help you connect with everyone in your company who's interested or already active in Web3. Talk to them and ask what they'd like to see your company do in this space.
At the same time, open discussions with your customers to find out what type of NFT utility is important or valuable to them.
With this foundation firmly set, you can go from crawling to walking.
Step 2: Walk in Web3
In this next stage, you're going to tip-toe into Web3. Begin looking at and buying into a couple of NFT projects that align with or complement your business.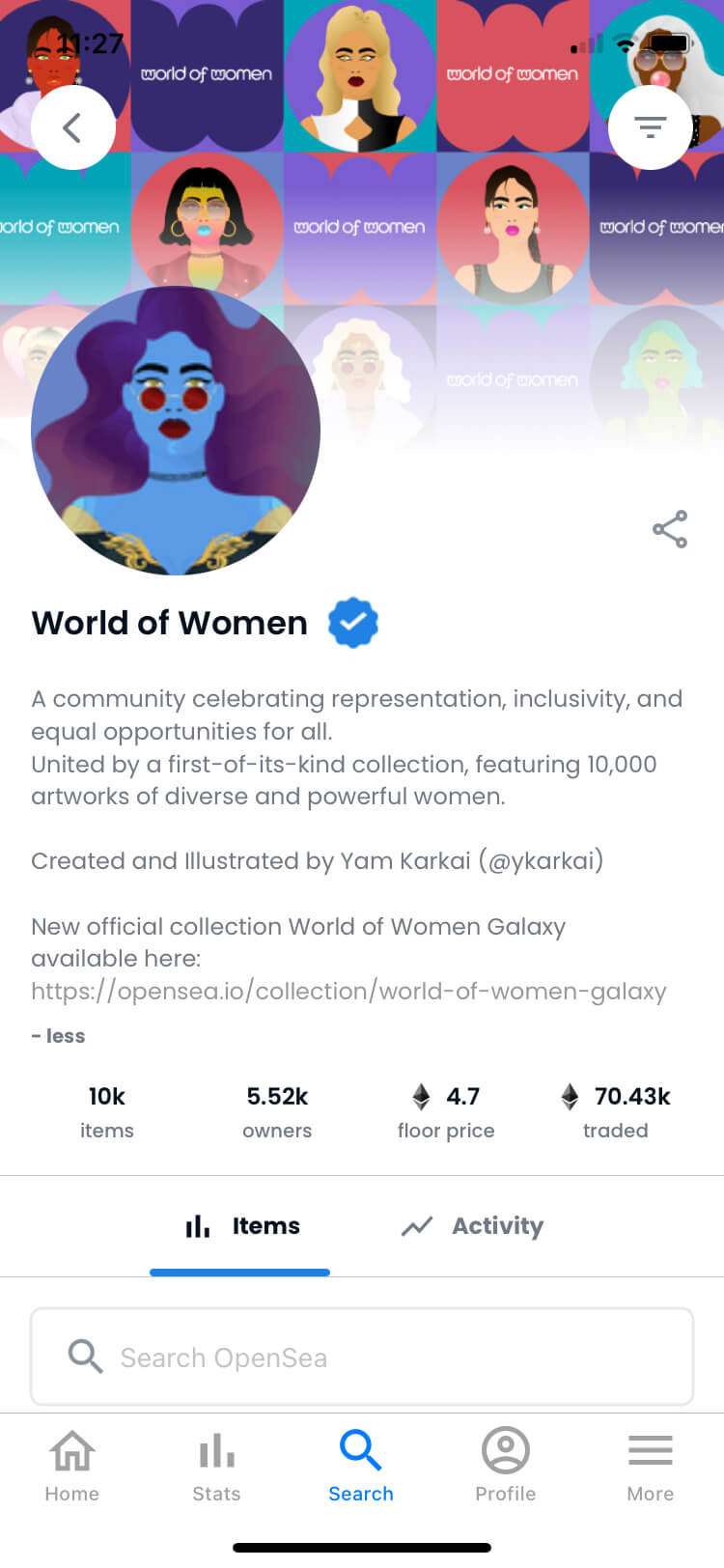 After you've invested, join the projects' communities/decentralized autonomous organizations (DAOs) and learn from them. Give some of your employees time to work in those DAOs so they understand how the features and functions work, how communication happens, and so forth.
As your team finds its feet, they can begin to market to the community by merging Web2 assets, like a website, with Web3 to provide over-the-top value or a benefit to the project.
This is as easy as telling the community that if they come to your website and connect their wallet to prove they're a project holder of X, a specific NFT, then you'll give them Y value. You don't have to talk to the project owners for permission because you (as an invested project holder) are extending the value of something community members already have.
It's very similar in practice to the way airlines give active military service members priority boarding. The airline provides over-the-top utility to the service member based on their possession of a military ID.
The airline doesn't have to ask that service member to jump through hoops to be able to board first, and you don't have to make it difficult to give utility to your community.
Now it's time to run!
Step 3: Run in Web3
This is when you launch your own project and it all starts with utility.
Some businesses build virtual versions of physical projects. Some create virtual products and if one sells well, they make the physical product and airdrop it to the people who bought the virtual version.
What do you want your NFT or token to do for your customers and community?
As noted earlier, we're still in the early days of Web3 and the full potential of utility tokens has yet to be defined. But once you start figuring out what you want your token to do for people, you'll quickly understand all of the excitement about Web3 and how it will impact your business.
What Does Web3 Mean for Personal Identity in a Post-Cookie World?
One of the driving forces behind Web3 is that companies would no longer be in charge of consumer data. Each individual would be in charge of their own data.
Rather than companies and websites using cookies and tracking software to collect data on visitors, those visitors will store their own data in their crypto wallet and grant or revoke access to their data to any site or company they choose with a click.
Let's start with the example of content marketing via email. Currently, when you want to receive content from a business, you typically give that business an email address and other identifying or contact details. Those details live in the business' customer relationship management (CRM) system.
If you want to unsubscribe, it often takes multiple steps to request the business to delete your data and there's no way for you to know for sure if your data has been deleted.
What the blockchain makes theoretically possible is the notion of self-sovereign identity. In this scenario, you're the owner and custodian of your data. You give the business a key to access your data when you connect your wallet. The key is what lives in the CRM system, not your actual data. If you don't want to receive emails from that business, you simply turn the key off and the business no longer has access to your data. Great for consumers.
As this plays out, your wallet ID may become your new email address or phone number.
Other Notes From This Episode
Where to subscribe: Apple Podcast | Google Podcasts | Spotify | Amazon Music | RSS
✋🏽 If you enjoyed this episode of the Crypto Business podcast, please head over to Apple Podcasts, leave a rating, write a review, and subscribe.
Disclaimer: The information provided on this website is provided solely for educational purposes and does not constitute any advice, including but not limited to, investment advice, trading advice or financial advice, and you should not treat any of the website's content as such. Social Media Examiner recommends that you independently research any information contained on this Website and that you speak with an investment professional before making any decision to purchase, trade, hold or sell cryptocurrency. Nothing herein should be treated as a recommendation to buy, sell or hold cryptocurrency. Social Media Examiner cannot guarantee the accuracy of any information listed on the website and is not responsible for any missing or wrong information. All information is provided as is and should be used at your own risk. Social Media Examiner disclaims all responsibility and liability for your use of any information found on the website.