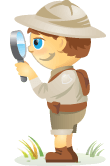 Wondering how bloggers make money?
Interested in how successful bloggers diversify their revenue streams?
In this article, you'll discover insights from new research that reveal how bloggers generate revenue.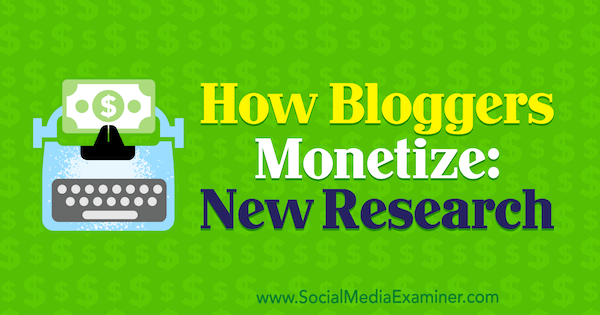 #1: Bloggers Favor Product Sales Over Advertising
Social Media Examiner's Creator Monetization Report 2017: How Bloggers, Video Creators, and Podcasters Make Money, a survey of more than 4,300 content creators, found that advertising takes the top spot in the list of ways that content creators make money. Fifty percent of respondents said it's their number-one method of bringing in revenue and 28% said it's what makes them the most money altogether.
Selling their own products was a close second at 46%, however. These products can be anything from online courses or ebooks to subscriptions or exclusive content. Consulting came in third place with 42%.
If you break these figures out by types of content, 50% of the bloggers who responded are more likely to sell their own products than accept advertising (39%).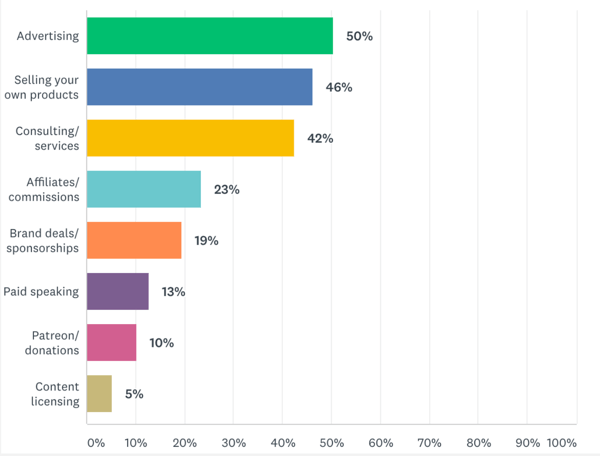 Takeaway
When people start thinking about monetizing their content, chances are good that their minds go straight to advertising. After all, it wasn't too long ago that it was one of the only ways to make money with a website.
The Internet is overrun with content… some good, but much of it bad. It's more difficult than ever to break through all of the noise and get your content seen and consumed, which is what makes money when you're running ads. If you're not getting clicks, the ads aren't seen and your revenue stream takes a hit. That's why it's important to make advertising just one tool in your content monetizing toolbelt.
#2: Multiple Revenue Streams Pay Off
It's not uncommon for creators to stick with what they know when it comes to producing content. But when you diversify, you never have to rely on just one type of revenue stream, and be a slave to the natural ebbs and flows.
For example, bloggers are expected to produce articles, right? What would happen if they decided to create accompanying videos or podcast episodes? Chances are they'd increase their viewership because the potential audience automatically grows.
There are other not-so-obvious ways to be more versatile with how you monetize your content. For instance, ProBlogger outlines a number of ways content creators can branch out including affiliate marketing, events such as online summits and in-person workshops, and even promotion of other businesses, whether online or off.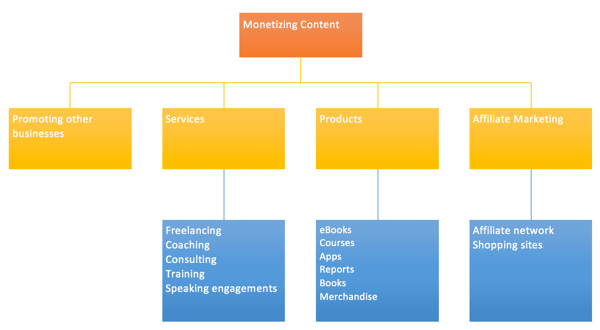 While some of these may not translate well to everyone's niche, they're good starting points to get you thinking outside the box when it comes to monetizing your content.
🌟 Ready to Supercharge Your Social Marketing Strategy? 🌟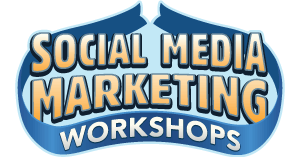 Struggling with your social marketing? You're not alone. The solution? The Social Media Marketing Workshops!

During these live 2 hour deep-dive workshops, you'll discover what's working now on Instagram, Facebook, TikTok, YouTube, and LinkedIn. Skyrocket your engagement, broaden your reach, and amplify your sales.

Become the marketing hero your company and clients need—without leaving your home!
🔥 Save $670 on an All-Access Ticket! Sale Ends Tuesday! 🔥
GET YOUR TICKETS NOW
This diversification is something that social media marketers have already recognized as imperative to stand out from the rest of the Internet noise. In the 2017 Social Media Marketing Industry Report, 66% of the more than 5,500 respondents say they utilize blogging for their content strategies, 57% use video (28% use live video), and only 8% utilize podcasting.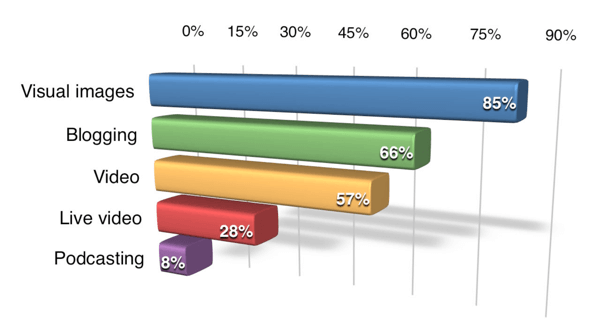 However, when asked what they want to learn more about, 74% said creating videos, while 69% said they want to learn more about live video. Sixty-three percent reported wanting to get more into blogging and 45% podcasting.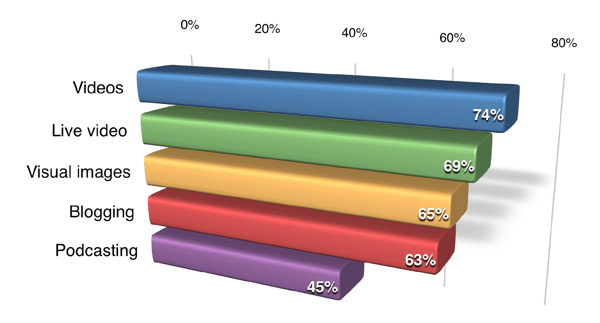 Takeaway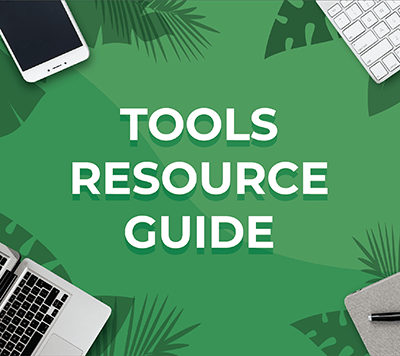 Looking for something to make your life easier?
Discover the tools we recommend to drive engagement, save you time, and boost sales across your entire marketing funnel or business.
Whether you need help planning content, organizing social posts, or developing your strategy, you'll find something for every situation.
FIND YOUR NEXT FAVORITE TOOL
It's important to note that the content accompanying the blog should always remain on topic. For example, a fashion blogger with an established presence won't likely increase readership and grow other ways to monetize if she starts a podcast on cooking. While the method of delivery may (and should) change, the theme shouldn't.
Having said that, occasionally deviating from a theme isn't only acceptable, but also a good idea. The key word here is "deviating." Let's say the fashion blogger partners with an exercise clothing company that wants her to create a short video about her workout regimen while wearing the brand's workout apparel.
That's clearly an atypical piece of content for her; however, because she's wearing the workout clothing of the sponsoring company, it's still close enough to her overall theme that it's not too much of a stretch for her fans to get on board.
#3: Earnings Vary Widely
The numbers on the amount of content published each day are intimidating. According to MediaKix, there are more than 440 million blogs on Squarespace, Tumblr, and WordPress combined.
Smart Insights reports that for every minute of each day in 2016, there were 1,440 new WordPress posts, 3.3 million Facebook updates, 500 hours of videos uploaded to YouTube, 448,800 tweets, and 65,972 Instagram posts. That's what today's bloggers are up against. It's no wonder that many find it difficult to monetize their content.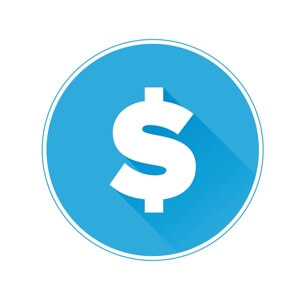 Here's an example from the world of blogging. According to the 2015 Women's Blogging Industry and Business Annual Report, only 11% of the thousands of respondents earned more than $30,000 annually from their blogs, while 68% earned less than $5,000 and 57% earned less than $2,500 per year. On the other end of the spectrum, 6% earned over $60,000 per year from their blogs.
It's no surprise that based on the above figures, 42% of these survey-takers worked either a full- or part-time job outside of their blogging activities, while 30% are stay-at-home parents and 18% own a non-blogging business. The revenue just isn't enough for them to make a go of it full-time.
While those blogging numbers may seem dismal, the Creator Monetization Report found that half of the respondents were making more money via their content in the last 12 months, and only 13% reported their earnings decreased. Over one-third of people (37%) said the money they made through their websites remained the same.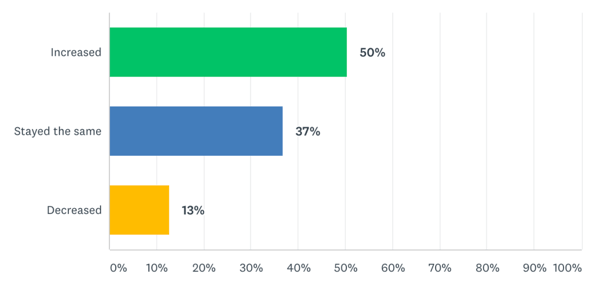 Regardless of the fact that revenues have increased, only 24% of survey-takers said they're happy with the revenue their content is bringing in, while nearly two-thirds (62%) are unhappy with their earnings.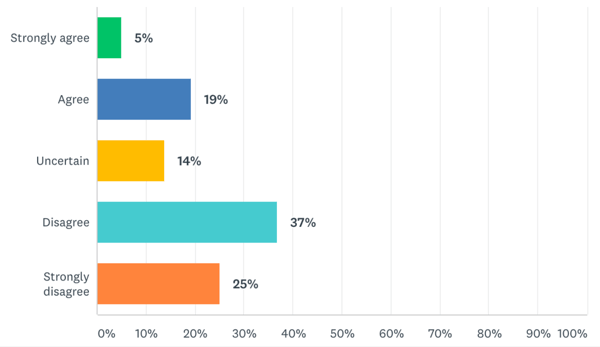 Takeaway
Content creators who took Social Media Examiner's survey reported their website revenue increasing, but the majority of content creators don't earn enough income to be able to quit their jobs and make a career out of it… at least not right away.
Someone looking to start creating content shouldn't put their eggs in one basket. Regardless of the amount of time they spend building up their site, they should always have more reliable income-generating opportunities available to them.
Building and monetizing a blog isn't something that happens overnight or even over a few months. It takes time to create quality content and build a loyal following, which are two of the foundations for a successful blog that will generate a healthy income.
Conclusion
Monetizing your content is a long game. There's just no way to get around that. Regardless of whether you're a blogger, podcaster, or video creator, you have to offer users quality content that keeps them returning for more.
Over time, once you build a loyal following of readers, listeners, and viewers, they'll be more likely to purchase other products or services from you. This allows you to add different revenue streams. Just stick with it.
What do you think? How do you monetize your blog? Do you diversify your revenue streams? Please share your thoughts in the comments below.
Get Your FREE Course: Web3 for Beginners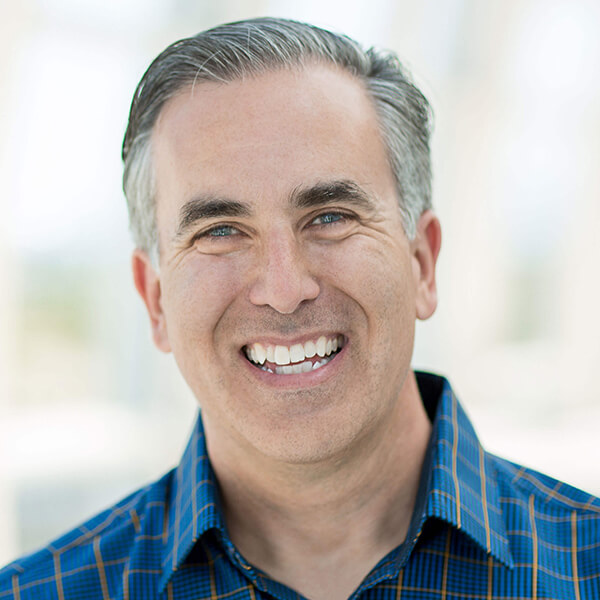 Curious about Web3, but don't know where to start or who to trust?

Introducing Web3 for Beginners, a course taught by Michael Stelzner, the founder of Social Media Examiner.

Learn the basics of Web3 and apply it to your business with this FREE comprehensive course.
CLICK HERE TO GET FREE ACCESS