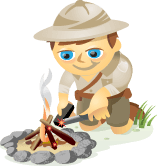 Do you share your expertise online?
Have you heard about Google Helpouts?
Imagine having the ability to generate leads and make money with your existing expertise, but on Google's dime.
In this article, I explore Google Helpouts and how you can take advantage of this emerging tool to position yourself as an expert.
What Are Google Helpouts?
Google has taken their incredibly popular Hangouts technology and wrapped it in a shell that opens a whole new service channel for small business owners and consultants.
Back in November 2013, Google quietly rolled out Helpouts. This is a new marketplace to connect people who need help with those who can provide assistance, over live video.
https://www.youtube.com/watch?v=K-VFC9AQM1k
By visiting the Helpouts website or using the Android app, anyone can find an expert who covers the topic they need help with right away. Then, they either join a live immediate session or schedule a Helpout for a future date.
Google's Helpout technology automatically connects into a private, one-on-one video session with a real-live expert who can help you. This is done much the same way as joining a videoconference using Google Hangouts.
Since the Helpouts platform is fully integrated with Google Checkout, customers merely need a Google Wallet account set up to purchase a live video session with a simple click of the mouse.
How Can You Use Google Helpouts?
Business owners and marketers can use Google Helpouts as an integral part of growing a business. Use Helpouts to set yourself up as an expert in your field by helping people who need your knowledge.
https://www.youtube.com/watch?v=xsgolUMlojQ
If you're seeking to hire a new employee or consultant and you want to vet their expertise, search Helpouts and see all of the people who consider themselves an expert in the field. Then invite them to a Helpout and give them a problem to solve or ask them questions on topics to see how they answer them.
Students who need help on their assignments can jump onto a Helpout and get immediate assistance. If you're a teacher or a tutor, you can become a Helpout instructor and create a small side business to complement your love of teaching.
Get Your FREE Course: Web3 for Beginners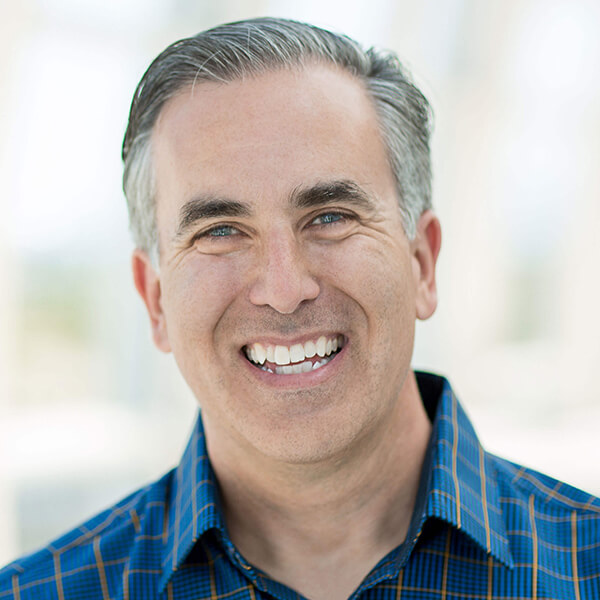 Curious about Web3, but don't know where to start or who to trust?

Introducing Web3 for Beginners, a course taught by Michael Stelzner, the founder of Social Media Examiner.

Learn the basics of Web3 and apply it to your business with this FREE comprehensive course.
CLICK HERE TO GET FREE ACCESS
Since Helpouts are built on Google's Hangouts technology, all of the features you find in Hangouts are available to use in Helpouts. These include remote desktop, Google drive, the handy YouTube video app and other tools that are useful for giving advice, doing demonstrations and sharing files.
How Can You Monetize Google Helpouts?
Helpouts instructors are given full control of how much they charge for their live video help sessions.
You can either give your sessions for free or charge a fee for your expertise. You might choose to charge by the minute or find that charging by an increment of time (say $20 for 15 minutes) works better for your business model.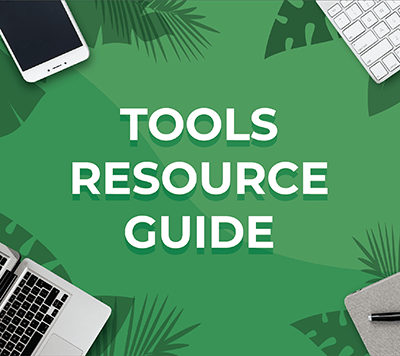 Looking for something to make your life easier?
Discover the tools we recommend to drive engagement, save you time, and boost sales across your entire marketing funnel or business.
Whether you need help planning content, organizing social posts, or developing your strategy, you'll find something for every situation.
FIND YOUR NEXT FAVORITE TOOL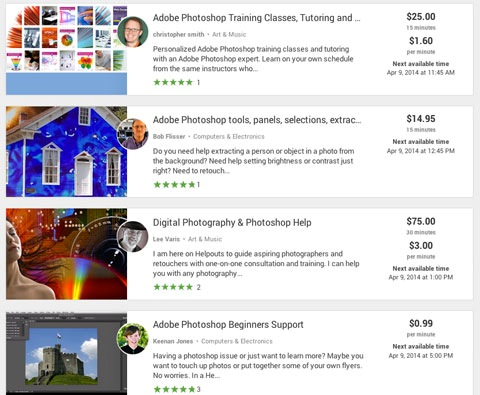 Just browsing through the Helpouts website, you can see that some people are charging $50-$150 per hour to offer their advice on all sorts of topics. Google handles all of the billing and retains 20% of the fee as their share, paying the instructor 80% of the fee collected each month.
It's very exciting to discover ways that entrepreneurs can generate additional leads, plus publicly promote their brand and make money in a very simple manner. Google Helpouts do all three of these things effortlessly.
Why Become a Helpouts Instructor?
Google is looking for people to offer their services and advice to others. If you're an expert in your field and already use social media to share your knowledge, wisdom or expertise, then you should consider becoming a Helpouts instructor.
It's taken most of us years to grow status as an expert in our field. Now anyone with an approved Helpouts instructor account who delivers quality content can make additional income, and most importantly, be known as an expert in their field.
All without needing to create a website or to do heavy promotion in any way.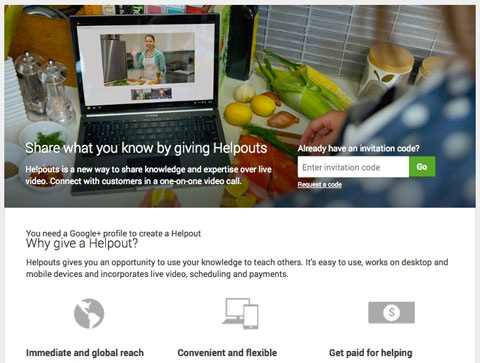 Some of the benefits include more exposure for you and your business and email leads from those requesting more information. Plus, you'll have the power of Google recommending you to the world. That's a pretty stout recommendation!
Where Are Google Helpouts Headed?
This thing is only going to get bigger, better and more popular. It's the first time since AdSense that Google has built a tool specifically created to help people make money online, and they mean business.
They've put millions of dollars into the technology driving the Helpouts website, and they've recently launched a massive ad campaign to get the word out to consumers.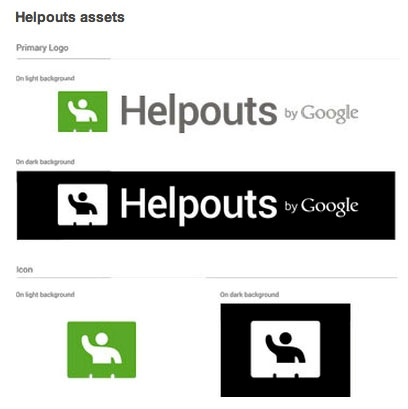 When it comes to getting indexed in Google, it's common knowledge that those first to the table are more likely to achieve better placement in rankings.
In the same way, those who begin conducting free and paid Helpouts before the masses learn of it will likely benefit from early participation. That's why you should get signed up with Helpouts as soon as possible.
Currently the Google Helpouts site has a very small database of approved instructors. This is great news for those wanting to jump on board now. The current category selection is limited to a primary focus on B2C more than B2B at the moment, and that tells me a more business-focused agenda is on the horizon.
In Conclusion
The earlier you join and begin delivering Helpouts, the more exposure and clients you're likely to receive.
Not only will you be able teach on certain topics before anyone else, but once you start receiving customer reviews, you'll rank higher than those who enter the game later. Getting in now will give you a leg-up on those who join later.
What do you think? Can you see a way to integrate Google Helpouts into your business? Do you agree that people will join Google Helpouts in droves? Share your comments and opinions below.
Get Your FREE Course: Web3 for Beginners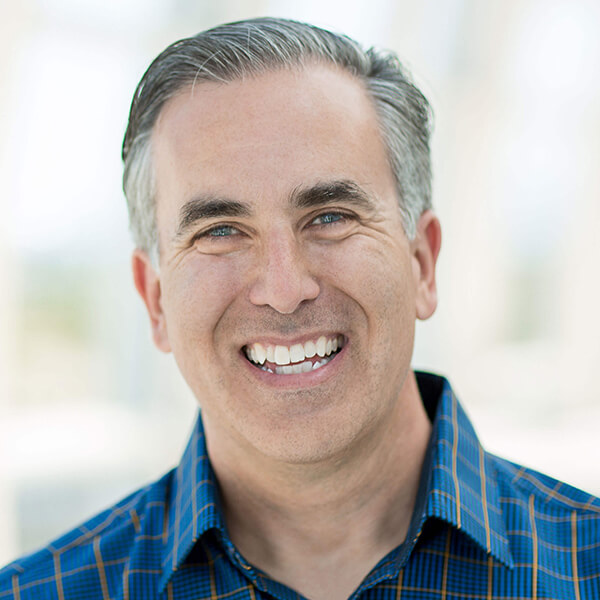 Curious about Web3, but don't know where to start or who to trust?

Introducing Web3 for Beginners, a course taught by Michael Stelzner, the founder of Social Media Examiner.

Learn the basics of Web3 and apply it to your business with this FREE comprehensive course.
CLICK HERE TO GET FREE ACCESS