Do you follow your passion?
Are you wondering if there might be a link between content and living your dreams?
To learn how publishing content can get you to where you want to be, I interview C.C. Chapman for this episode of the Social Media Marketing podcast.
More About This Show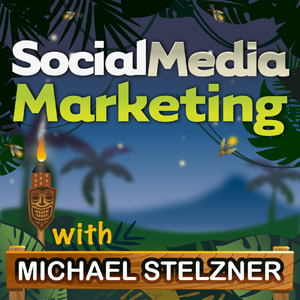 The Social Media Marketing podcast is a show from Social Media Examiner.
It's designed to help busy marketers and business owners discover what works with social media marketing.
The show format is on-demand talk radio (also known as podcasting).
In this episode, I interview C.C. Chapman, co-author of Content Rules. He's also a blogger at Digital Dads, a photographer, a long time podcaster and founder of the Cleon Foundation (an agency focused on causes). His newest book is Amazing Things Will Happen.
C.C. shares his story of how creating content about his passions has helped him gain the success and audience he has today.
You'll learn how to follow your passions, while achieving your goals.
Share your feedback, read the show notes and get the links mentioned in this episode below!
Listen Now
Where to subscribe: Apple Podcasts | Google Podcasts | Spotify | YouTube Music | YouTube | Amazon Music | RSS
Here are some of the things you'll discover in this show:
Content With Passion
The role of content and success
C.C. shares his story from when he first started blogging 10 years ago and how content played a gigantic role in his success. When he first started blogging, it was about sharing his thoughts, photos and things around him, which eventually led to audio and video. This is how people started to connect with him.
He then went on to evolve more into a marketing person and started an agency called The Advance Guard. He believes that if he wasn't sharing and creating content on a regular basis, he wouldn't have the success he has today.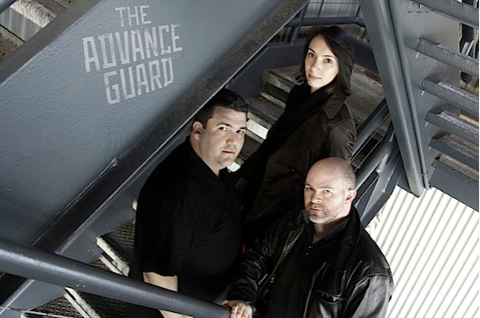 Listen to the show to find out why photography plays a huge role in C.C.'s life.
The turning point
C.C. says computers have always played a major role in his life.
In college he used to send out a weekly newsletter and noticed that people reacted, loved it and shared it. Back then the process was very manual, but that was when he had a light bulb moment—realizing that if he created something, people would enjoy it. This started to grow and then he went on to do independent film for a while.
He's always wanted to share everything he did. As the content he shared started to resonate with people, he began to receive comments from people around the world who shared it.
C.C. was one of the very first professional podcasters. In 2005, when the first sponsor lined up for his podcast and offered to pay him to advertise, he realized that brands were interested. He then launched an agency and worked with larger brands and bigger projects.
Listen to the show to find out how one brand in particular worked in partnership with C.C.
Before blogging and podcasting
One of C.C.'s first jobs was building intranets and doing usability studies for large internal web systems. But he says that he doesn't think like a programmer and quickly moved from the building of intranets to more managerial roles.
Although he started with blogging, it was quickly followed by a podcast in late 2004. He discovered podcasting when he bought his first iPod.  All he had to do was hit Record on the microphone and he never looked back.
C.C. considers his podcast the most important element of his success—his blog was always secondary. Today he still writes on his blog, but because it isn't a niche blog, people come and go. With his podcast, which at the time was about music, it was so very focused that people gravitated toward it.
When he signed a contract with a big podcasting company and was paid to travel the world, his success soared in a way that he was not ready for or expecting.
Transitioning from a music podcast
C.C. became the digital marketing manager at the college where he worked. At the time, he attended a conference in Boston, which was full of advertising executives and marketing agency people. This is when YouTube was exploding and Lazy Sunday had just hit the Internet. He realized he knew more than the people in the same room. It dawned on him what he should focus on.
He went on to start another podcast called Managing the Gray. In the beginning, the show was focused on using social media and marketing. Since then, this podcast has evolved into more about making life better.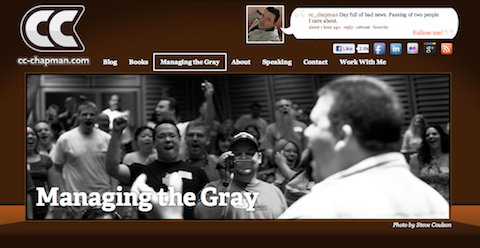 Listen to the show to hear the story of how C.C. convinced the college he worked for to hire him for the digital marketing manager position.
Humble beginnings
C.C. says he doesn't feel like he has made it yet. But he shares stories of special moments when total strangers approached him to say they listen to his podcasts and how the content resonates with them.
These moments made him realize that he's responsible for the words he shares.
Listen to the show to hear C.C. share the humble moments in his career.
Making change happen
C.C.'s advice is if you want change to happen, you must choose your path. Make sure you think about what you really want to do. He encourages people to stop and take the time to figure out what they're not happy with right now, and then identify what they can change without totally turning their life into turmoil.
If you are going to make changes, make sure your current needs are taken care of as well. Look at your goals related to, for example, the education or new skills you might need, etc. C.C. says too many people dive in and think it's going to magically happen to them overnight, or they never do it.
You have to work extremely hard to succeed at anything. Luck plays a role sometimes, but nobody gets handouts.
C.C. says he procrastinates a lot and takes on too many things. He has a close-knit group of friends who are honest with him. He believes it's the only way to stay sane in this world.
Listen to the show to hear why C.C. feels awkward asking online friends for help.
Be a good human in addition to doing the work
C.C. firmly believes that the people who give back, who help others and are an all-around good person, make out better in life. If you're a good person and you are working hard toward your goals, you're going to get there a lot quicker and a lot more often than someone who's not a well-rounded good person.
He says we all need money to survive, but at the same time, as you get to a certain level of success, you need to give some of it back—whether it's helping other people coming up, mentoring them or helping charities or non-profits. He's not just talking about making donations, but using the skills and exposure you have by helping those causes that you're passionate about. Making someone happy is the coolest gift.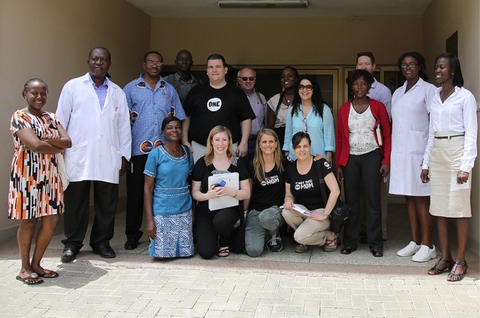 Listen to the show to hear C.C. talk about his very rewarding trip to Ghana with the ONE Campaign.
A content generator
When C.C. was growing up, he said he wanted to be an artist. However, drawing became a thing of the past for C.C. He wrote a post where he explained that today he is still some kind of artist, just not the kind he expected.
He created a video show called Passion Hit TV, where he finds people who have found a way to take something they love doing and turn it into their livelihood.
You'll hear how even though C.C. loves making video, he finds the video editing process tedious. He loves audio format, as he finds it's very personable.
If he could only do one aspect of his job, it would definitely be photography.
Listen to the show to hear why C.C. loved doing radio back in college.
Using content to promote Amazing Things Will Happen
To promote his new book Amazing Things Will Happen, C.C. is doing guest blog posts, interviews and podcasts for different people. He shot a series of videos, where each video highlights a different chapter in the book.  C.C. has also started taking photos of the book in different places.
He explains how doing events is first and foremost. He's always excited to get out and do events based around the book and talk to audiences.
Listen to the show to hear ideas for fun ways to promote a book through photos.
Being a parent while pursuing your business passion
C.C. encourages parents to set clear boundaries. Be there with your children and family. Make sure you take time to put your phone aside and be intentional about it. Unplugging is a great thing.
The most important thing for a parent is being engaged and active in your children's lives. Make sure time spent with them is focused on them.
Listen to the show to hear why it's so important to take time out.
C.C.'s Top Tip
As Nike says, "Just Do It." C.C.'s advice is to stop waiting. Don't quit your job and dive in, though. Be smart about it. Start focusing on passion projects that you can do after business hours and work really hard at them. See where they go. Make sure you keep your day job to still have the money flowing in.
We all have ideas, but once you start acting on them, you might not like it as much as you thought you would.
Listen to the show to hear how you are going to get really good at creating content.
Discovery of the Week
For killer images and to add cool effects to your images and screenshots, check out PicMonkey.

It's an online service where you can upload a screenshot or a photograph and get creative. It's free and extremely easy to use.
Listen to the show to learn more and let us know if you give it a try.
Other Show Mentions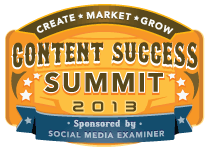 Social Media Examiner is happy to announce Content Success Summit 2013—an online conference designed for marketers and business owners who want to expand their platforms.
This conference will reveal everything from strategy to content creation techniques you can put to use immediately.
Content Success Summit starts February 5, 2013, and is spread over four weeks to improve learning and accommodate your schedule. Plus you'll get recordings and transcripts of all live sessions. Be sure to check it out.
Key takeaways mentioned in this episode:
Ways to subscribe to the Social Media Marketing podcast:
What do you think? Are you following your passions? Please leave your comments below.