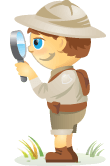 Welcome to this week's edition of the Social Media Marketing Talk Show, a news show for marketers who want to stay on the leading edge of social media.
Join us for this special "year in review" episode of the Social Media Marketing Talk Show, where we explore the major Facebook and Twitter marketing news of 2018. Our special guests this week include Michael Stelzner and Amanda Bond discussing Facebook's news feed changes.
Tune In to the Social Media Marketing Talk Show
To watch our latest episode from Friday, December 14, 2018, click on the green "Watch replay" button below and sign in or register.

Listen now or find the Social Media Marketing Talk Show podcast on iTunes/Apple Podcast, Android, Google Play, Stitcher, and RSS.
For this week's top stories, you'll find timestamps below that allow you to fast-forward in the replay above.
Facebook Announces Updates to Organic Reach for Pages: On the January 12 and January 19 broadcasts of the show, we discussed major changes to the way Facebook organically serves page posts from businesses and publishers. In a statement on the Facebook Media site in January 2018, the company announced its plans to "prioritize posts that spark conversations and meaningful interactions between people… [and] posts from friends and family over public content." (9:55)
While many marketers and business page owners took this to mean the end of their Facebook content reach or the effectiveness of their Facebook ads, industry experts reassured page owners that this change would merely require an adjustment to their Facebook strategies and may actually benefit those using their Facebook presence to authentically engage and interact with their community.
Social Media Examiner Revisits Decision to Remove Three Weekly Shows From Facebook: Earlier this year, Social Media Examiner canceled three weekly video shows on Facebook, including The Journey. Michael Stelzner joined us on the October 19 broadcast to explain the reasoning behind this decision in light of the viewing habits of typical Facebook users and our own analytics. We shared the results of this dramatic pivot and discussed what types of video have been working on Facebook since then. (17:43)
Facebook Adds More Video Ad Buying Options: Also discussed on the October 19 broadcast, Facebook introduced two new ways to buy and deliver video ad campaigns on its platform. These include In-Stream Reserve, which will allow advertisers to reach people watching video from a selection of "the most engaging, highest quality publishers and creators," and ThruPlay, which "allows advertisers to optimize and pay only for ads that are watched to completion or for at least 15 seconds." (23:35)
Facebook Users Change Social Media Habits Amid Privacy and Security Concerns: On the September 7 broadcast, we reviewed the results of a Pew Research Center survey that showed many Facebook users have changed how they interact with the site amid growing privacy and security concerns over the past year. The study revealed that more than half of those surveyed don't understand how the news feed works and reported major shifts in usage over the polling period. (25:58)
44% of Facebook users ages 18 to 29 say they have deleted the Facebook app from their phone in the past year https://t.co/DrzktBsjbY pic.twitter.com/f5qTLixJCn

— Pew Research Center (@pewresearch) September 5, 2018
Twitter Officially Cuts Access to Third-Party Apps: On the August 24 broadcast, we explored the impact of Twitter shutting down API access to third-party apps that "mimic the core Twitter experience." At the time, the company cited "technical and business constraints" and "operational necessity" as the reasons behind this decision. It also promoted users to switch to their owned and operated TweetDeck, Twitter for iOS and Android apps, and desktop and mobile twitter.com for managing their presence on the platform. (38:35)
I shared the following message with our Twitter team this morning pic.twitter.com/PTStPrUTsx

— Rob Johnson (@robjohnson) August 16, 2018
Twitter Cracks Down on Automation and Bot Usage: On the February 23 broadcast, we explained a new set of Twitter guidelines that prohibited developers from using the Twitter API to simultaneously post identical or "substantially similar" content to multiple accounts and prohibited perform actions such as likes, retweets, or follows from multiple accounts. The guidelines also prevented users from using any form of automation such as scheduling tweets to multiple cards through either third-party platforms or the company's own TweetDeck. (42:47)
Today, we're clarifying our rules on automation using multiple accounts, as well as removing any possible ambiguity created by our own implementations. Please read, and note the March 23, 2018 deadline.https://t.co/DDznLRjGvQ

— Twitter API (@TwitterAPI) February 21, 2018
Twitter Expands Verification to All Users: On the March 16 broadcast, we covered Twitter's plans to scale its blue checkmark verification process to all users and plans. Twitter CEO Jack Dorsey explained that Twitter's blue checkmark was initially intended to designate celebrities, athletes, and public figures from would-be imposters on Twitter, but it was eventually expanded to any users who applied and could justify needing verification. At the time, Business Insider reported that by making verification more accessible, Twitter intended "to shift the focus of the designation away from any presumption of endorsement and emphasize proof of identity." (44:50)
Twitter is considering verifying all of its users https://t.co/DQYXo2T5mH by @FortuneMagazine pic.twitter.com/MbiRE7NVfh

— Business Insider (@businessinsider) March 9, 2018
Other News Mentioned
Want to catch our next show live? Click here to subscribe or add our show to your calendar.