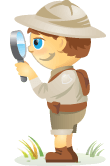 Welcome to this week's edition of the Social Media Marketing Talk Show, a news show for marketers who want to stay on the leading edge of social media.
On this week's Social Media Marketing Talk Show, we explore Facebook Watch Updates, Facebook Creator Studio releasing globally, and IGTV growth. Our special guests include Owen Video and Jeff Sieh.

Tune In to the Social Media Marketing Talk Show
To watch our latest episode from Friday, September 7, 2018, click on the green "Watch replay" button below and sign in or register.
Listen now or find the Social Media Marketing Talk Show podcast on iTunes/Apple Podcast, Android, Google Play, Stitcher, and RSS.

For this week's top stories, you'll find timestamps below that allow you to fast-forward in the replay above.
IGTV Update and New Video Notification: Instagram debuted IGTV in June 2018 and the long-form video hub has had a slow start when compared to other features like Stories. TechCrunch reports that feed videos of those granted early access and guidance on IGTV are "getting roughly 6.8X as many views as their IGTV posts" and the format is proving to be difficult to adopt. (4:58)
For IGTV, Instagram needs slow to mean steady https://t.co/jxDx2WOmog by @joshconstine pic.twitter.com/6NWFHChjit

— TechCrunch (@TechCrunch) August 25, 2018
It appears that Instagram has rolled out notifications for IGTV videos that appear above the Stories bar in the app. The notification shows the creator, title, thumbnail, and timestamp for the video and a prominent Watch button. This possible new feature was discovered by our guest, Owen Video.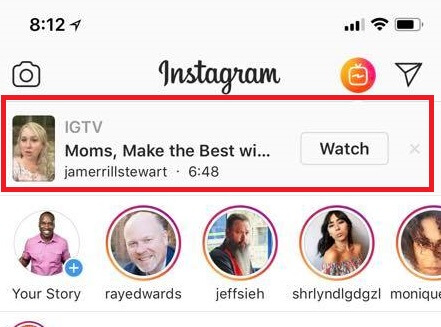 Facebook Creator Studio Available Globally: In addition to expanding Facebook Watch to more markets, Facebook launched Creator Studio globally. Creator Studio provides a central place for pages to manage their entire content library and business. In Creator Studio, publishers and creators can manage content and interaction, check insights, streamline video publishing, access Ad Breaks, and much more. To find out if you have access to this new dashboard, check your Business Manager account on Facebook. (28:17)
Your Guide to the Future of Business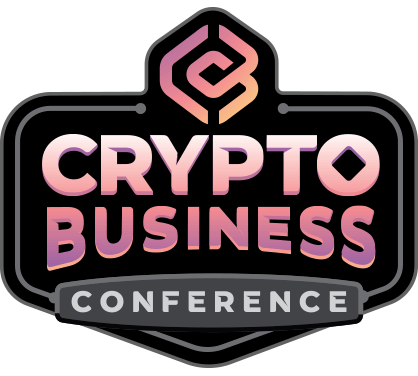 The Web3 renaissance opens up new opportunities for entrepreneurs, creators, and marketers who are ready to embrace the changes. But, who can you trust?

Introducing the Crypto Business Conference; a premium event for anyone who wants to learn how to put Web3 to work for their business.

Join us in sunny San Diego, California, for the first-ever crypto conference for business pioneers…not finance and tech nerds. You'll get actionable, business-building ideas from proven innovators—without all the techie jargon.
CLAIM YOUR SEAT
Launch Social Projects Faster and Easier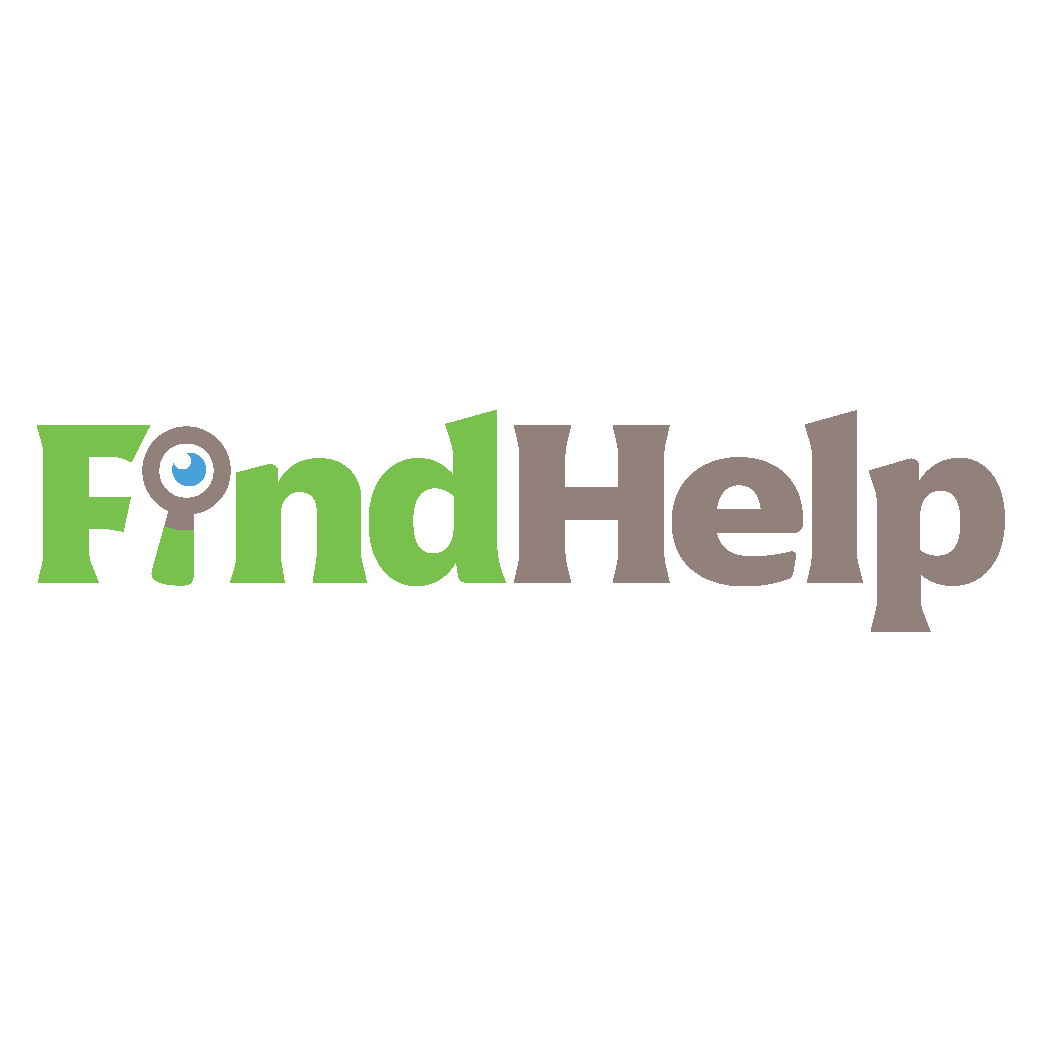 Looking for a content creator, campaign manager, or strategist for your social channels or a special project?

Find the right expert for even the most complicated project or campaign in just a few clicks with our new FindHelp marketplace. You'll have more time to focus on other areas of your business without sacrificing your social presence. Browse highly qualified Facebook and Instagram experts today.
FIND HELP TODAY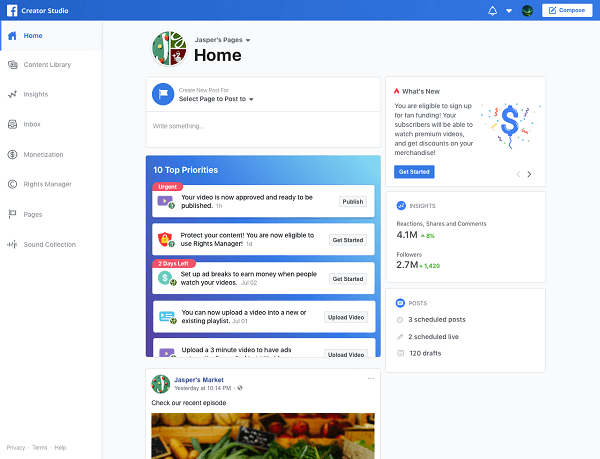 Facebook Watch Goes Global: Facebook Watch launched in the U.S. a year ago and is ready to go global. All page videos are eligible to show up in Watch, giving publishers and creators globally a new place for their videos to be watched and discovered. (35:45)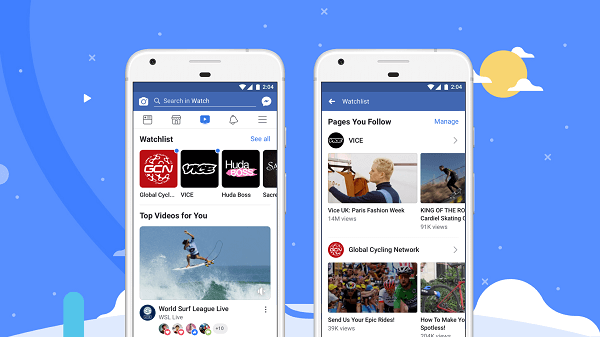 In the same announcement, Facebook also added that it's expanding its Ad Breaks program "so more partners can make money from their videos" and offering new insights, tools, and best practices for pages in Creator Studio. Ad Breaks are now fully launched and open to eligible pages across the U.S., UK, Ireland, New Zealand, and Australia, with a range of additional countries coming soon. You can find out how to earn money with Ad Breaks on Facebook
Facebook Users Change Social Media Habits Amid Privacy and Security Concerns: The Pew Research Center released the results of a new survey that shows many Facebook users have changed how they interact with the site amid growing privacy and security concerns over the past year. It also revealed that more than half of those surveyed don't understand how the News Feed works. Polling over 4,500 U.S. adults between May 29 and June 11, the research shows which age demographics have adjusted their privacy settings, decided to take a break from the platform, or deleted the app from their phone in the past year. (45:35)
44% of Facebook users ages 18 to 29 say they have deleted the Facebook app from their phone in the past year https://t.co/DrzktBsjbY pic.twitter.com/f5qTLixJCn

— Pew Research Center (@pewresearch) September 5, 2018
Facebook Provides Update on Keyword Snooze: Facebook began testing Keyword Snooze in June and recently provided an update on it. Keyword Snooze gives people the option to temporarily hide posts by keywords that are pulled directly from text in that post. If you choose to "snooze" a keyword, you won't see posts in your News Feed containing that exact word or phrase from any person, Page, or Group for 30 days. Upon analyzing what keywords are snoozed, Facebook discovered some interesting trends and patterns. So far, Keyword Snooze has only been rolled out to a portion of users in the UK, the US, Canada, Australia, and New Zealand. (53:15)
Want to catch our next show live? Click here to subscribe or add our show to your calendar.
Curious about NFTs, DAOs, and Web3?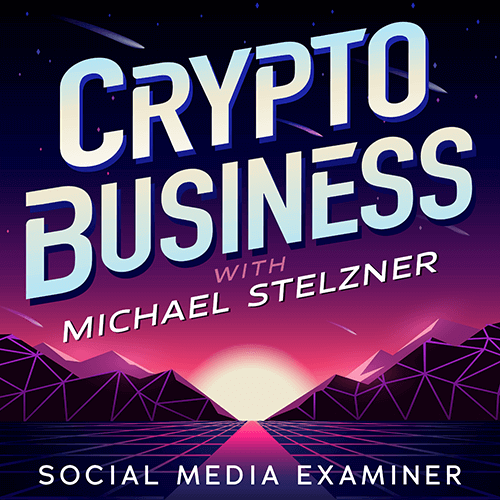 Follow the Crypto Business podcast to find out how NFTs, social tokens, DAOs (and so much more) will affect your business in the near future.

Every Friday, host Michael Stelzner interviews leading industry experts about what works right now in Web3 and what to expect in the future, so you can prepare your business for the shift, even if you're a total newbie.
FOLLOW THE SHOW