Wondering how to get more people involved in your NFT community? Have you considered adding another collection to your NFT project?
In this article, you'll discover how to launch a second NFT project into an existing community.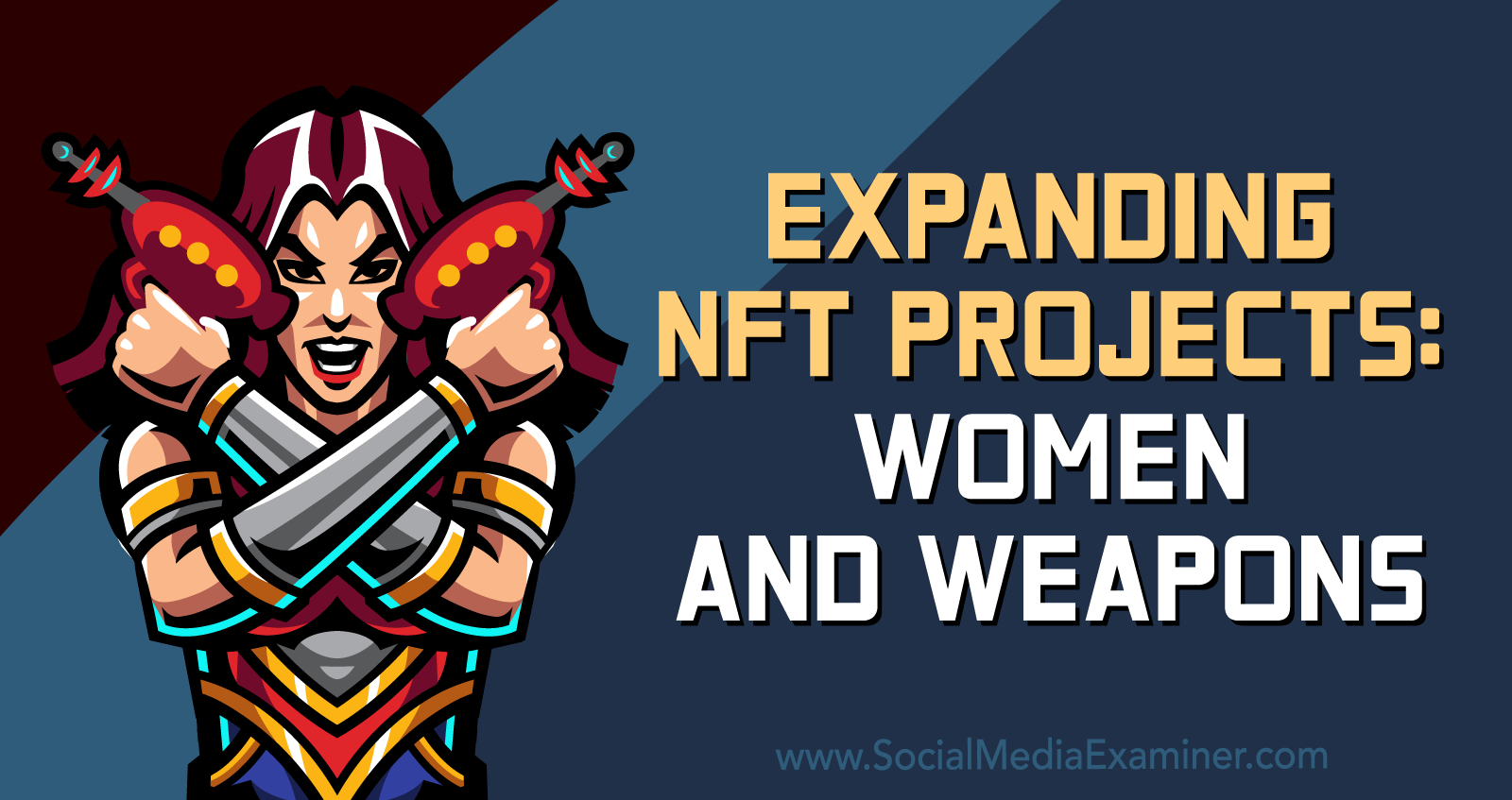 Is Launching a Second NFT Project Right for Your Brand?
At their core, NFTs and Web3 technology allow a business to leverage a digital asset to bring new experiences to its audience: frictionless loyalty programs, exclusive events or communities, and more…
As more brands and companies come into the NFT space, they bring with them innovative ways to integrate NFT collections into their business and their industry, creating new opportunities and unique use cases.
Through this utility, your business can draw in a diverse audience, build a much deeper connection with that audience than was possible before, and remove third parties such as Facebook from the relationship equation.
Because the technology is still evolving, launching a second NFT project or collection may allow you to offer your existing community new experiences and opportunities that weren't available with your first NFT project. You'll build even deeper loyalty with your initial NFT holders while expanding the community to a new audience.
But is a second collection right for your business?
Yes, if that second NFT project makes sense for your business and if it aligns with the brand established by the first NFT project.
How to Pitch, Promote, and Launch a Second NFT Project
Sara Baumann and the Women and Weapons NFT project team leveraged everything they'd learned during the launch of their first NFT project to build the marketing strategy for the second project launch. Here's how you can model your own launch on their success.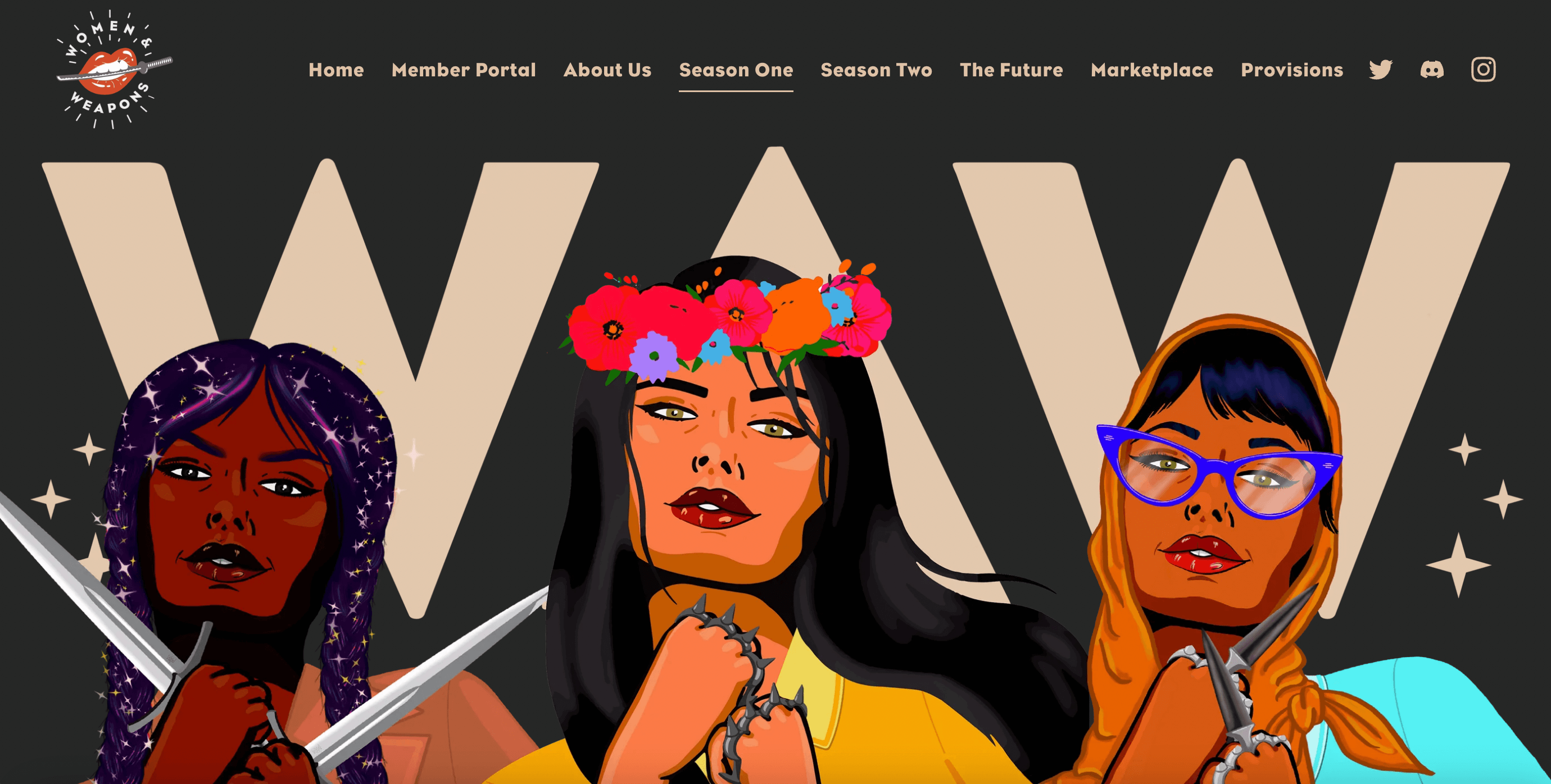 #1: Get Your Collaboration Pitch in Order
CEOs, founders, business owners, and marketers are all busy. They don't have time to plan your project for you. In fact, asking them for their ideas on collaboration at the beginning of the conversation could end the collaboration before it begins.
When you approach a potential collaborator for your project, have your plan and pitch in order. If, after reading through your plan, they have ideas to share, they'll know they can send those along to you.
A good strategy for raising awareness about your new collection is to gift your collaborators with NFTs from the second collection to give away inside their own communities. This lets your collaborators reward their communities with something unique and exclusive while spreading the word about your project.
Consider offering those NFTs with a free mint. Doing so means your collaborators' community members won't pay any sort of gas fee or transaction fee to claim their NFT so there won't be a loss of capital inside that other community. This is a huge benefit to the founders.
For the second Women and Weapons NFT launch, Sara created a two-page, interactive PDF outlining her pitch for the collaboration. She included:
Her request: for collaborators to share Women and Weapons to their own communities on Twitter and Discord
Her offer: 5-25 NFTs with a free mint to give away in their own communities
Links to helpful resources she referenced in the pitch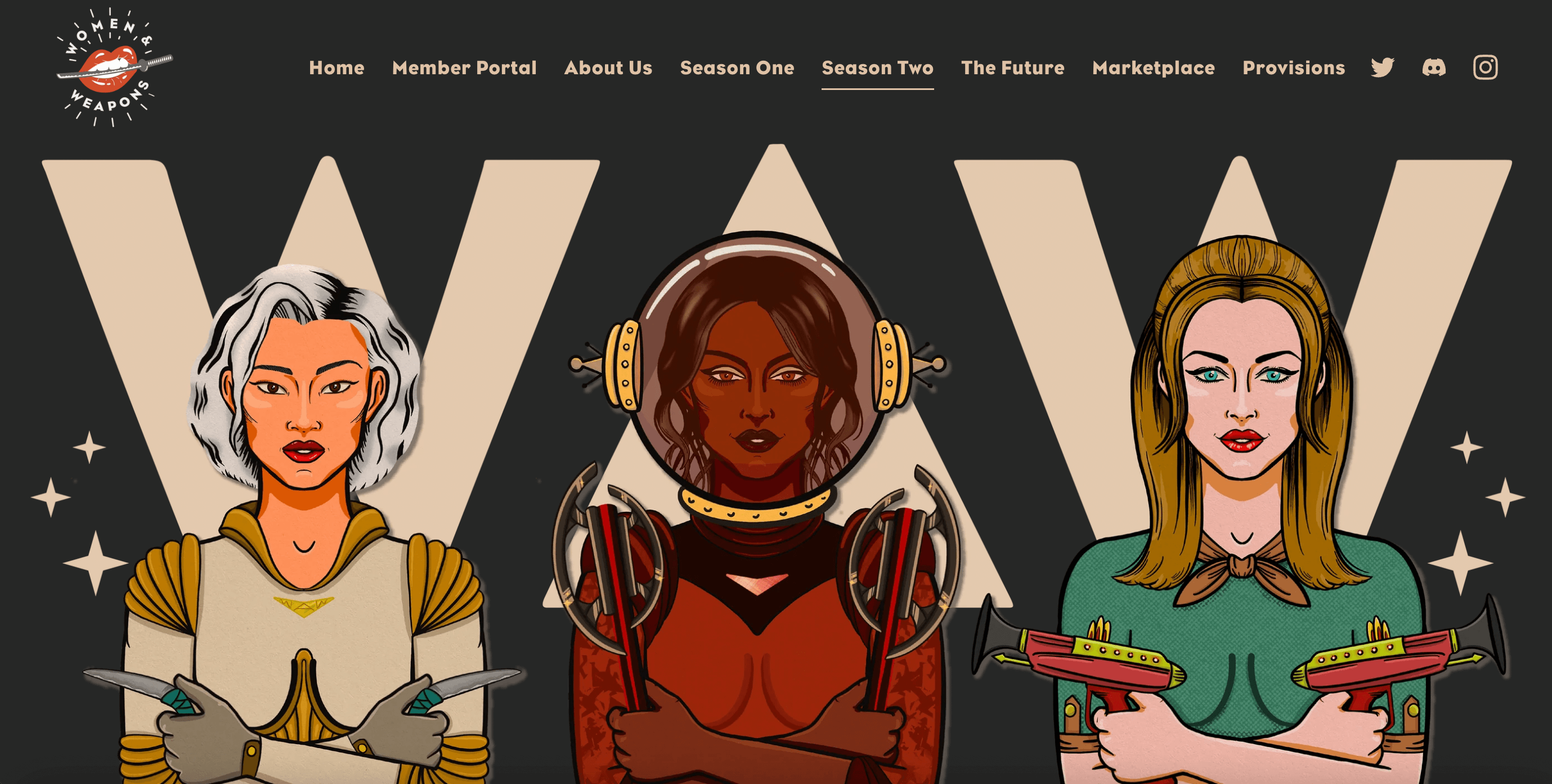 She was also sure to keep her initial outreach and request genuine, approaching only those projects she believed aligned with her values and ideals and genuinely wanted to partner with.
#2: Work With Collaborators to Raise Awareness for the New NFT Project
Collaborating with other communities and NFT projects displays the kind of value you'll provide to your community moving forward. Many consumers will purchase an NFT and join the community because they believe in the project's mission. By aligning with other communities that have goals similar to yours, you grow a stronger connection with your community members while also drawing them into a deeper project.
While it might help to be a member of the other community before making a pitch for collaboration, it's certainly not a requirement. The only requirements are that the appreciation you feel for that project and community is genuine and you're able to convey that in your pitch.
Start by reaching out to the people and communities you've already forged relationships with and pitch your collaboration. Then, you can widen your circle to approach established brands and projects outside of your network.
You can find similar communities that may work as collaborators by listening to your existing community and finding out what they care about, what projects they already follow, and the types of things they look for in a project.
#3: Don't Restrict Outreach to Just One or Two Platforms
One of the first questions that pops up as people begin marketing their NFT projects is what's the best way to get the word out about that project? Which platform performs the best?
Finding collaboration partners and getting the word out about your launch are much easier if you're platform-agnostic; the platform you use isn't as important as the people you talk to.
Use a combination of Web3 and Web2 platforms to reach people.
Women and Weapons leaned heavily on short-form video such as Instagram Reels, YouTube Shorts, and TikTok; long-form video on YouTube; and Twitter Spaces.
The more robust your outreach, the more inclusive your message will be.
Your reach will include everyone from people who prefer a fast-paced exchange of information via short-form videos in between their other responsibilities, to people who absorb information better via longer-form content that allows them time to process everything you share.
If you established your presence on any of these platforms while launching your first NFT project, using the same platforms for your second NFT project is a no-brainer. But it's not required nor should it limit your outreach. Use new platforms to expand your audience for the second launch.
Other Notes From This Episode
Where to subscribe: Apple Podcast | Google Podcasts | Spotify | Amazon Music | RSS
✋🏽 If you enjoyed this episode of the Crypto Business podcast, please head over to Apple Podcasts, leave a rating, write a review, and subscribe.
Disclaimer: The information provided on this website is provided solely for educational purposes and does not constitute any advice, including but not limited to, investment advice, trading advice or financial advice, and you should not treat any of the website's content as such. Social Media Examiner recommends that you independently research any information contained on this Website and that you speak with an investment professional before making any decision to purchase, trade, hold or sell cryptocurrency. Nothing herein should be treated as a recommendation to buy, sell or hold cryptocurrency. Social Media Examiner cannot guarantee the accuracy of any information listed on the website and is not responsible for any missing or wrong information. All information is provided as is and should be used at your own risk. Social Media Examiner disclaims all responsibility and liability for your use of any information found on the website.