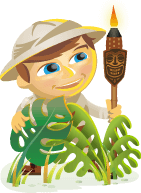 Are you wondering how to best build a platform with social media?
Do you want to learn how to build trusted relationships online?
To explore how to establish trust with social media, I interview Chris Brogan for this episode of the Social Media Marketing podcast.
More About This Show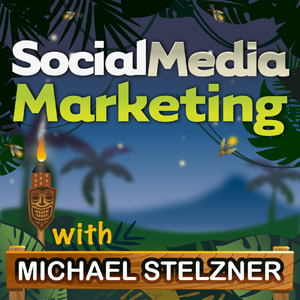 The Social Media Marketing podcast is a show from Social Media Examiner.
It's designed to help busy marketers and business owners discover what works with social media marketing.
The show format is on-demand talk radio (also known as podcasting).
In this episode, I interview Chris Brogan, CEO of Human Business Works and author of several books including The Impact Equation.
Chris shares his experiences in building trust online, and the importance of having a blog if you want to grow the reach and exposure of your business.
Share your feedback, read the show notes and get the links mentioned in this episode below!
Listen Now
Where to subscribe: Apple Podcasts | Google Podcasts | Spotify | YouTube Music | YouTube | Amazon Music | RSS
Here are some of the things you'll discover in this show:
Building Trust, Online
How social media has changed
Chris talks about his views on how social media has changed over the last 3 years. He shares that when he co-founded an event called Podcamp in 2006, he believed podcasting and video blogging were going to change the world.
You'll hear Chris share what matters today in social media and how he feels podcasting has recently made a comeback. He explains that email marketing isn't dead—it's bad email marketing that's dead. Instead we need to be more personable and relationship-minded. Chris describes how platforms have come and gone and why it's community that really matters.
Listen to the show to find out why community has stayed the same since Chris started.
How to make your social media audiences count
Chris talks about why only having a Twitter feed is like living in a hotel room and thinking you've made it. He shares the reasons why we need a place to call our own.
Chris explains the importance of having a blog or a website. You need to have a "primary home base," as it's the ultimate centerpiece that you need to use any social platforms. If you don't have one, you're throwing away your opportunity for business and influence.
Listen to the show to find out how Chris's blog has attracted business opportunities.
How to obtain "reach"
Chris shares how the larger structure of The Impact Equation is the idea that if you have really good goals, they will drive unique ideas. Next, you need a platform where people can see those ideas. You need a human element or a network of values. You need people who care about the information you share online. These are the components of social media success.
Chris explains his definitions of reach and exposure. He describes ways of achieving audience capture. When you have a basic website but don't have an email newsletter, you have a passive connection to your audience. When you only have a Twitter account, you have a very passive connection with your audience. This is because people don't know how to get back to the "meat" of what you're saying.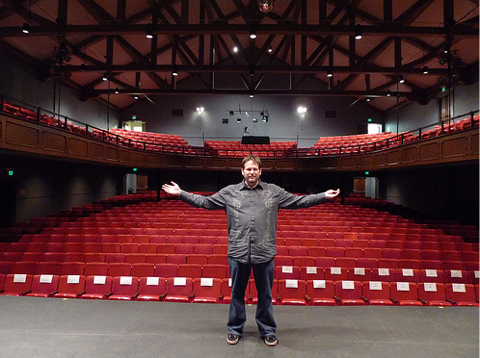 Listen to the show to find out great ways to increase your reach.
How to gain trust online
Chris shares the common problems people face when it comes to being human across the web. We are born looking for faces and need to see people on the other side of our communication. You'll hear why your "About" page is relevant and it's not just about logos.
Chris explains how historically business was based on face-to-face networking and the difference now that things are moving online.
Chris talks about the "comma problem" and how marketers can improve their email pitches. Learn why it's not simply about pressing the +1 on complete strangers. As Guy Kawasaki said, "Nobody is from nowhere." If somebody is of value to you, you find ways to express that and it'll go a lot further than hitting the +1 button.
You'll hear how Chris likes to highlight the good work of other people and consequently they get increased visibility, which is more powerful than a +1.
The formula for gaining trust is:
Be helpful
Do something for the other person
Ask for nothing in return
Listen to the show to hear why gaining trust requires work.
Why intimacy counts
Chris explains that intimacy is about how to pay attention to somebody and give them some level of who you are. He says vulnerability is tied very closely to intimacy.
As business professionals, we are taught to hide our vulnerability. But the more we expose our vulnerability and show something that is not normally considered to be a strong business persona, the more people in the online world will know we care.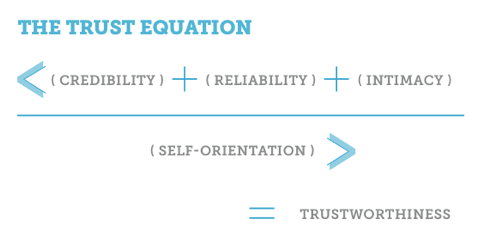 Listen to the show to find out the techniques for creating an intimate online voice.
Chris's Tip
Chris recently adopted a radically different design for his website.
He explains why his aim is to make his website an educational experience so when you show up for the first time on his site, you'll have a sense of direction. He explains how veterans know how to get what they need, but new visitors need to feel served and loved when they show up to your site.
Discover why he turned his site into "Every day is somebody's first day."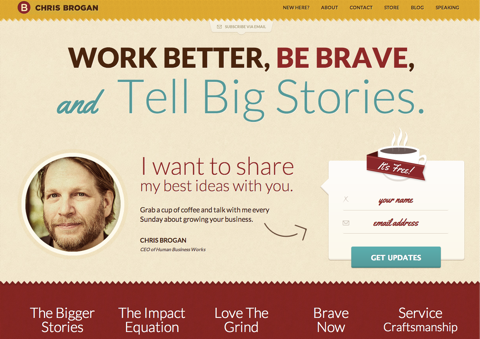 Listen to the show to hear the reasons behind Chris's new look for his website.
Other Show Mentions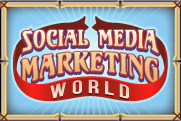 Social Media Marketing World is Social Media Examiner's latest mega-conference—taking place at the waterfront San Diego Marriott Marquis & Marina in San Diego, California on April 7-9, 2013.
As you'd expect, Social Media Examiner recruited the biggest and best names in the world of social media marketing for this conference. Only the best for you! Be sure to check it out.
Key takeaways mentioned in this episode:
Ways to subscribe to the Social Media Marketing podcast:
What do you think? What are your experiences with building trust online? Please leave your comments below.