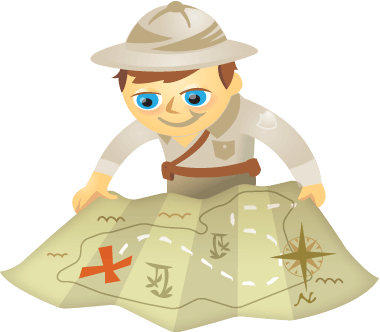 Do you want to increase customer loyalty?
Have you considered adding a social component to your loyalty program?
Your loyalty program isn't just about rewarding customers. It's about encouraging ongoing communication.
In this article you'll discover how combining social media with your branded loyalty program can help you reach your campaign goals.
Why Social in Loyalty Programs?
Marketers have long known that the cost of new customer acquisition is significantly more than the cost of customer retention—up to 7x more according to KISSmetrics.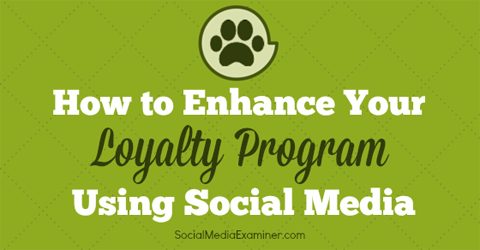 This striking fact has been the basis of both long-running loyalty programs like those in the travel industry and new rewards programs launched by retailers like Kohl's.
Designed to reward super-fans for purchases and incentivize current customers, loyalty programs have traditionally lived in-store, on-location or on-the-plane, with a few brands branching out to explore mobile apps as a mechanism to expand the rewards program experience.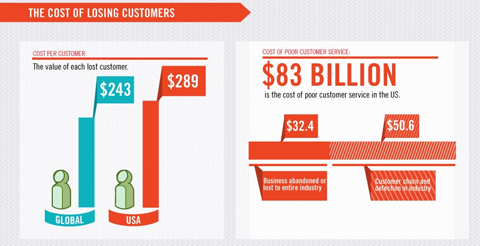 Now, brands are beginning to recognize the significant role social media can play in growing loyalty programs.
Designed to acquire new program participants with perks, loyalty programs run on social channels also provide a tremendous mechanism for measuring and reporting on loyalty program participation and the impact of super-fans.
Here are three ways social media can improve your loyalty programs.
Social Media Marketing Society (Ongoing Online Training)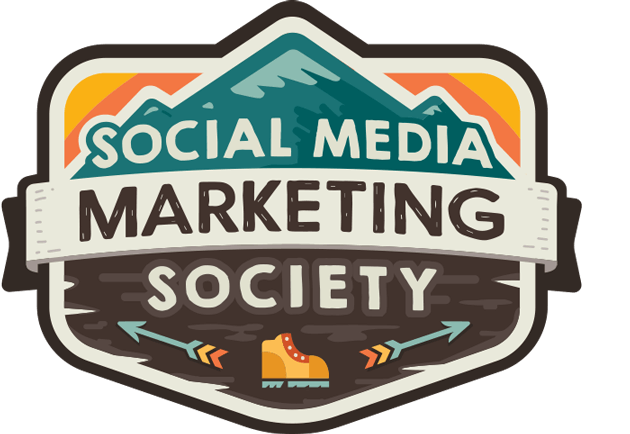 Want to gain marketing confidence and accelerate your career? Try the Society to discover new marketing ideas, improve your results, get support, and become indispensable. Join us for ongoing training, insight from pros, and a community of supportive marketers who understand you.
START YOUR TRIAL MEMBERSHIP
#1: Learn Customer Network Preferences
In social media, consumers have found a way to participate and engage with brands directly. And as social marketing moves beyond likes and other vanity metrics, brands are focusing on pursuit of conversion actions.
While newsletter signups or other conversion activities are useful, driving loyalty program signups and encouraging ongoing program participation offers strategic benefits such as growing customer value and engagement.
According to L2Research, 90% of loyalty program members desire communication from the programs in which they participate. Allowing that communication to take place through channels and apps the consumer is most comfortable with lets your brand increase engagement and acquire new brand loyalists organically.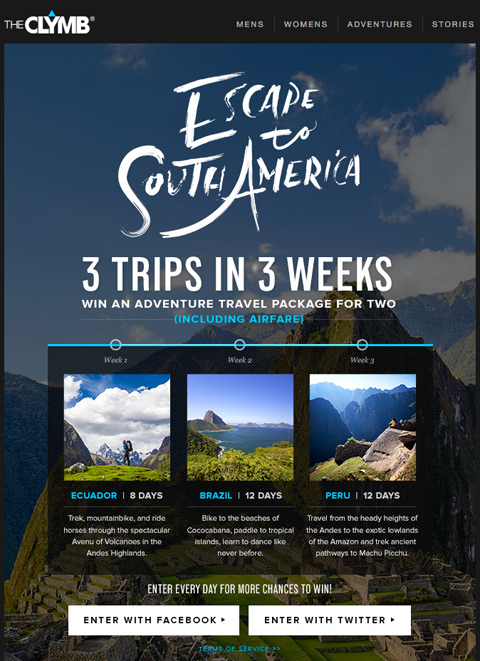 Including social media channels in your loyalty program lets you begin relationships with a group of consumers where 9 in 10 of whom want to hear from you! To kickstart your efforts, try socializing an existing email list.
For example, The Clymb socialized their email list by combining Twitter and Facebook intent with a contest sent over email. They used the responses to analyze which social channels their audience prefers to use, which makes targeted communications more effective.
Make It Happen
Put Google Analytics to Work for Your Business (Online Training)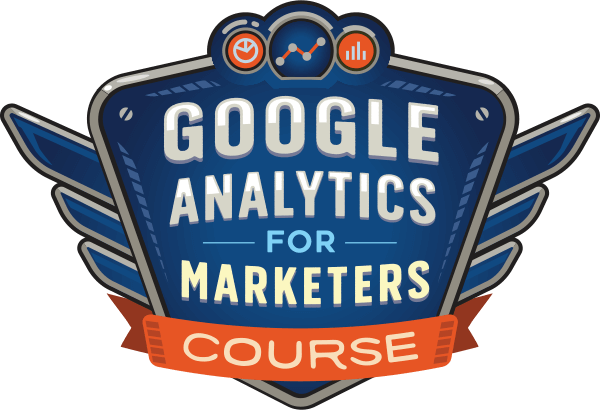 Ever thought, "there's got to be a better way" when it comes to tracking your marketing activities? Are you forced to make decisions based on limited data? With the right training, you can use Google Analytics to measure all of your marketing efforts with certainty.
You'll stop the leaks in your ad spending, justify your marketing spend, gain the confidence you need to make better marketing decisions, and know what's working at every step of the customer journey. Let the world's leading analytics pro show you the way. Check out our new Google Analytics for Marketers course from your friends at Social Media Examiner.
CLICK TO LEARN MORE: ANALYTICS TRAINING
Incorporate social entry options into your loyalty program offers.
Tell your audience up front what they are signing up for. Consumers are more likely to exchange data when they know the upcoming benefit of doing so.
Use a clear call to action (CTA) when you present your loyalty offer to your customer base.
#2: Find Customer Interests
Tailoring loyalty programs to the specific interests of customers has been proven to increase lifetime customer value. The ongoing nature of consumer interaction across social channels puts social marketers in the catbird's seat to take advantage of this.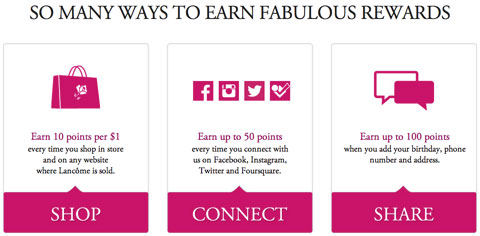 As brands such as Lancôme use social media to collect information about the interests and desires of their program participants, they can use that data to inform existing loyalty strategies or lead new ones.
Make It Happen
Use your current channels to ask your audience how you can tailor your offers to them. For example, find out if they'd rather receive notifications via direct messages on Twitter or a Facebook comment.
Ask for the preferences up front when offering your loyalty program. This will give you a sense of where your messages will be best received by whom.
Connect with users' social handles and email to allow them to participate with your brand on either channel.
#3: Increase Word-of-Mouth Mentions
According to a report from Colloquy and FanXchange, "93% of U.S. consumers say that rewards from their favorite brands are either 'very' or 'somewhat' important when they are determining which brands to buy into."
Foundational to most loyalty or rewards programs is the idea that the more customers participate, the more they receive. Social media word of mouth is just now being recognized as a valuable and measurable part of this equation.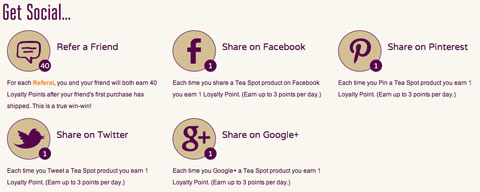 Brands like The Tea Spot that monitor and reward the social participation of loyal customers encourage increased positive word-of-mouth marketing, and in the process lured more program members to participate in social activities, thus growing social marketing momentum.
Recognizing customers for their social activity goes a long way. A simple thank you coupled with points or other reward/benefit makes participants feel special—a feeling you want connected to your brand.
Make It Happen
Give your customers a specific hashtag and CTA so you can easily monitor and reward mentions. Hashtags also make it easy to analyze which channels and promotions work best.
Assign a social currency or value to the social actions your consumers take. These actions could include mentions of your brand when they're talking directly to you or to their audience, or recommending something to a friend.
Be prepared to surprise and delight someone for his or her actions as they happen.
A Final Look
If a brand is defined by the collective, iterative experience of their customers, then social touch points should serve to reinforce that experience with loyalists, who are the company's most valuable customers.
Adding a social component to your loyalty program allows you to find out where your customers spend their time on social media, how they prefer to hear from you and which of your content or campaigns is most engaging.
What do think? Are you using social media in your loyalty programs? How has adding social media to the program benefited you? Share your thoughts in the comments below.