When was the last time you refined your email marketing strategy? Want to know how to use advanced email marketing sequences to improve your sales?
In this article, you'll discover proven email strategies that deliver more sales.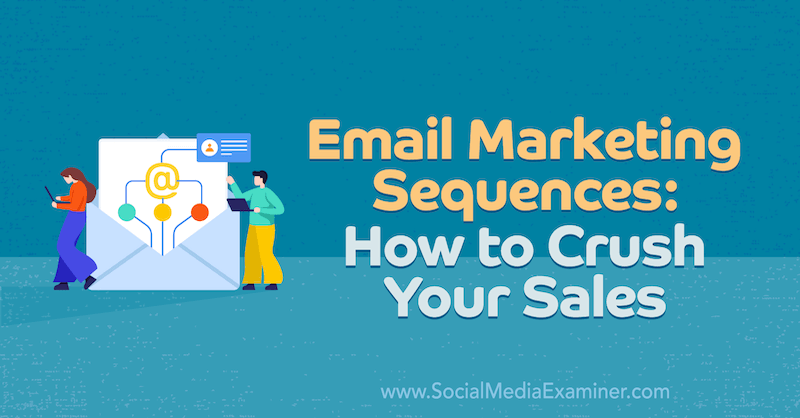 Why Email Marketing Matters
As we've watched marketing platforms come and go, email marketing has remained a constant. Email is a tried and true system that's consistently effective at building community, engaging with clients, and boosting conversions and sales across a multitude of businesses in a variety of industries.
For one thing, email marketing allows you to communicate with any individual on your list in a personalized manner no matter where they are in their customer journey. This means that whether they just signed up for your email list or have already been on the list for a while, you'll be able to send them an email tailored specifically to their needs at the time.
Because of this long history, email is a predictable form of marketing. Businesses can budget and predict exactly how much money they'll spend on their email marketing and, to a certain degree, how much of a return on the spend they'll receive.
Email is also profitable. The expenses tied to email marketing are relatively low compared to other marketing. You'll need to pay for the email marketing service provider you choose, generally paying on a scale depending upon the number of subscribers you have on your list—and then there are labor costs associated with writing, scheduling, and reviewing the emails.
Above all, email marketing is highly conversion-focused. It's about putting the right offer in front of the right person at the right time: the trifecta of effective marketing. Email marketing allows you the opportunity to do this more cost-effectively than other platforms.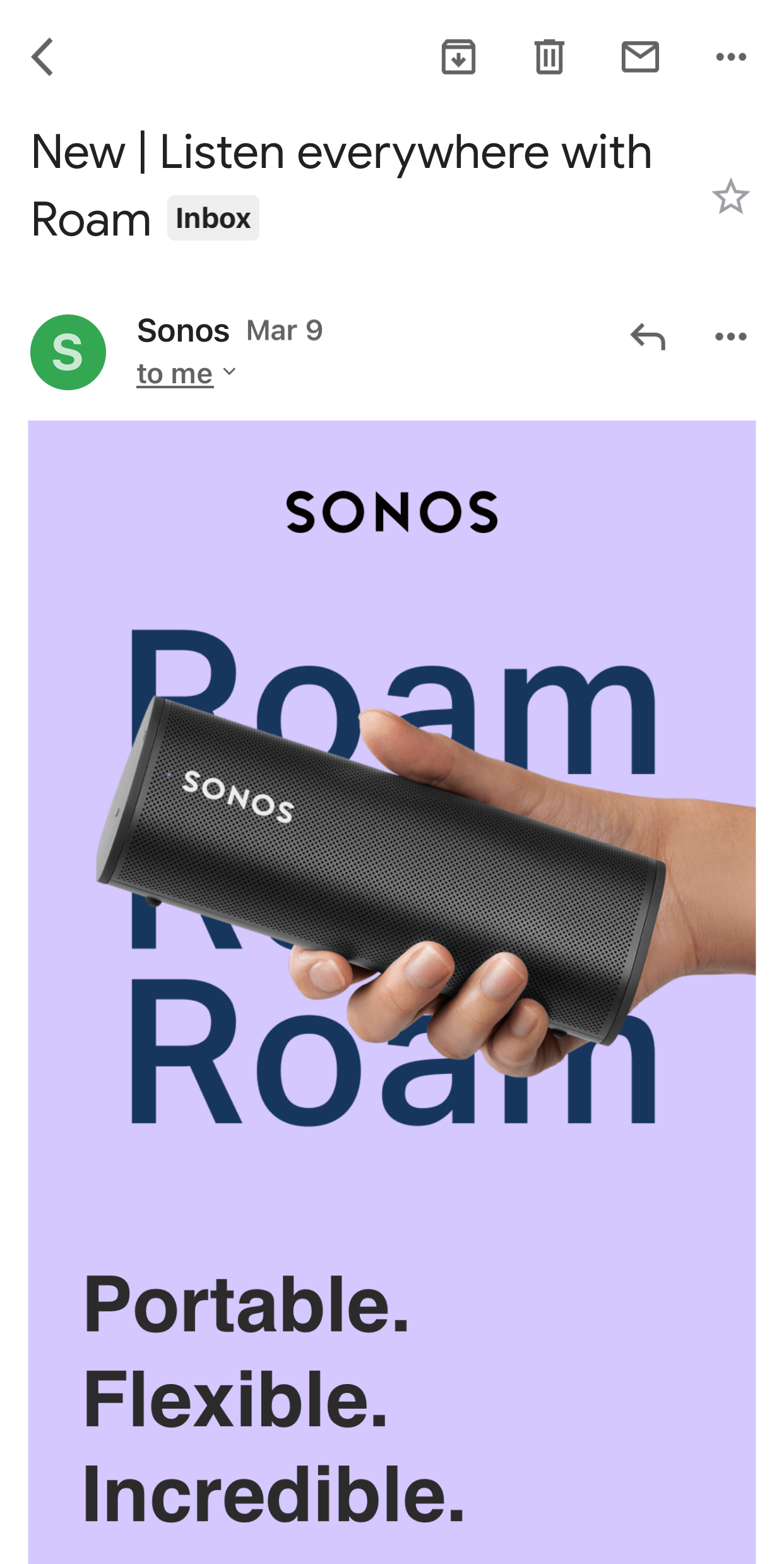 Here are some steps you can take to refine your email marketing strategy for better results.
#1: Capture Emails With Pop-Up, Flyout, or Inline Forms
There are a few strategies available to get an email address from someone, including simply asking them in a private message on social media. But the most common method is by using one of three forms on a website: a pop-up, flyout, or inline form.
A pop-up form is exactly what it sounds like: a form that pops up and covers some or all of the website. One thing to consider with a pop-up form is making sure that it doesn't detract from the user experience on your website. This means you'll need to have a form that's optimized for desktop, as well as one optimized for mobile viewing. One of the advantages of the pop-up form is it can interrupt the user experience without ruining it.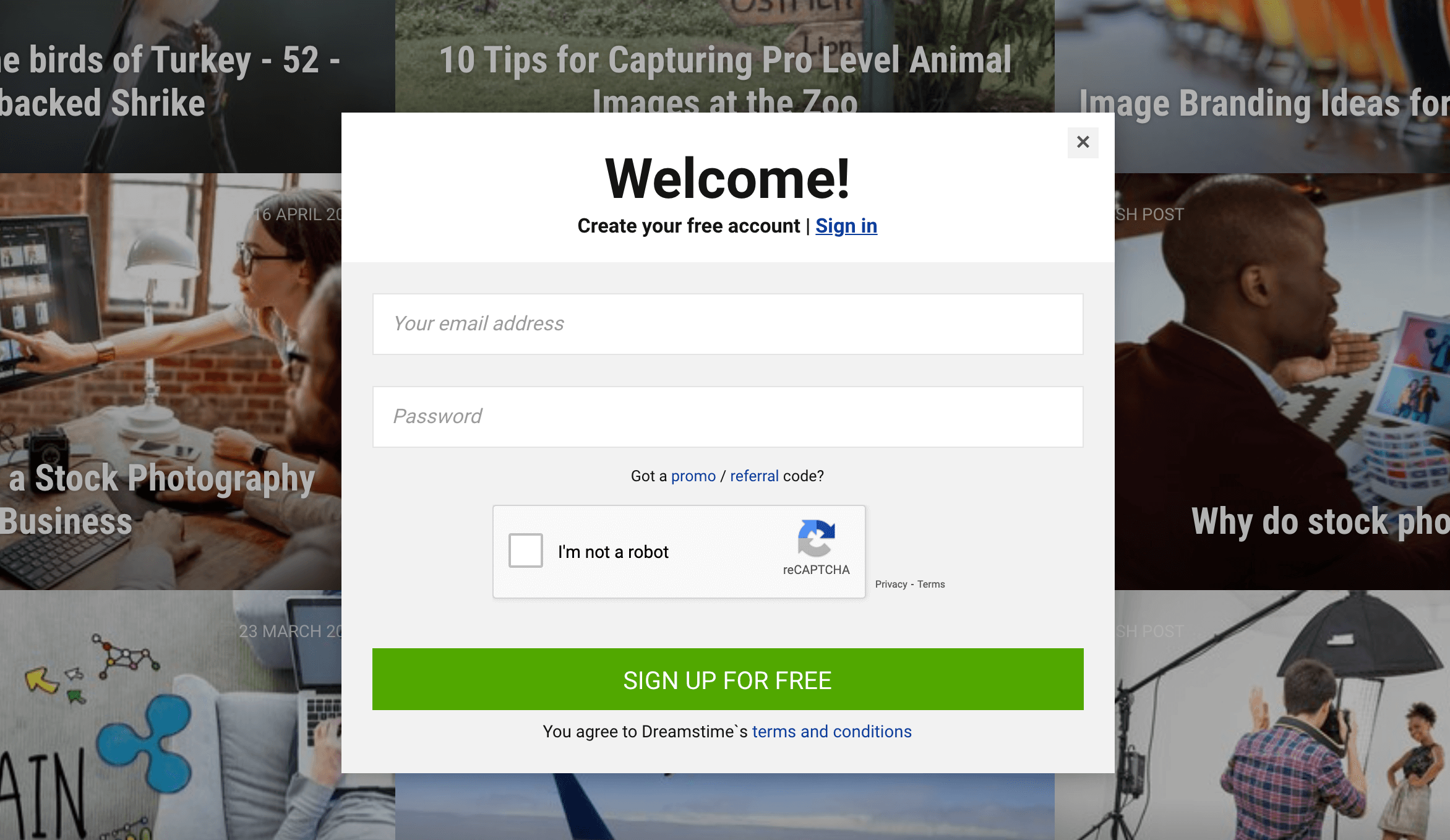 When creating a pop-up form, you'll have the option to set up the timing based on your customer's behavior on your website. Options include showing the pop-up form:
Almost immediately once the page loads
After the visitor has been on the page for a certain amount of time
After the visitor has scrolled down the page a certain amount
When the visitor is getting ready to navigate away from the web page (an exit intent)
Pro Tip: Be sure to test the timing with your audience to see which type is most effective. You may find that a pop-up that appears on mobile after a few seconds is effective, while on desktop, the exit intent pop-up is more effective.
The second type of form for capturing emails is the flyout form, which usually appears near the bottom of the web page and isn't as intrusive as the pop-up form.
And finally, an in-line form is a static form embedded somewhere on the page itself, as in the example below.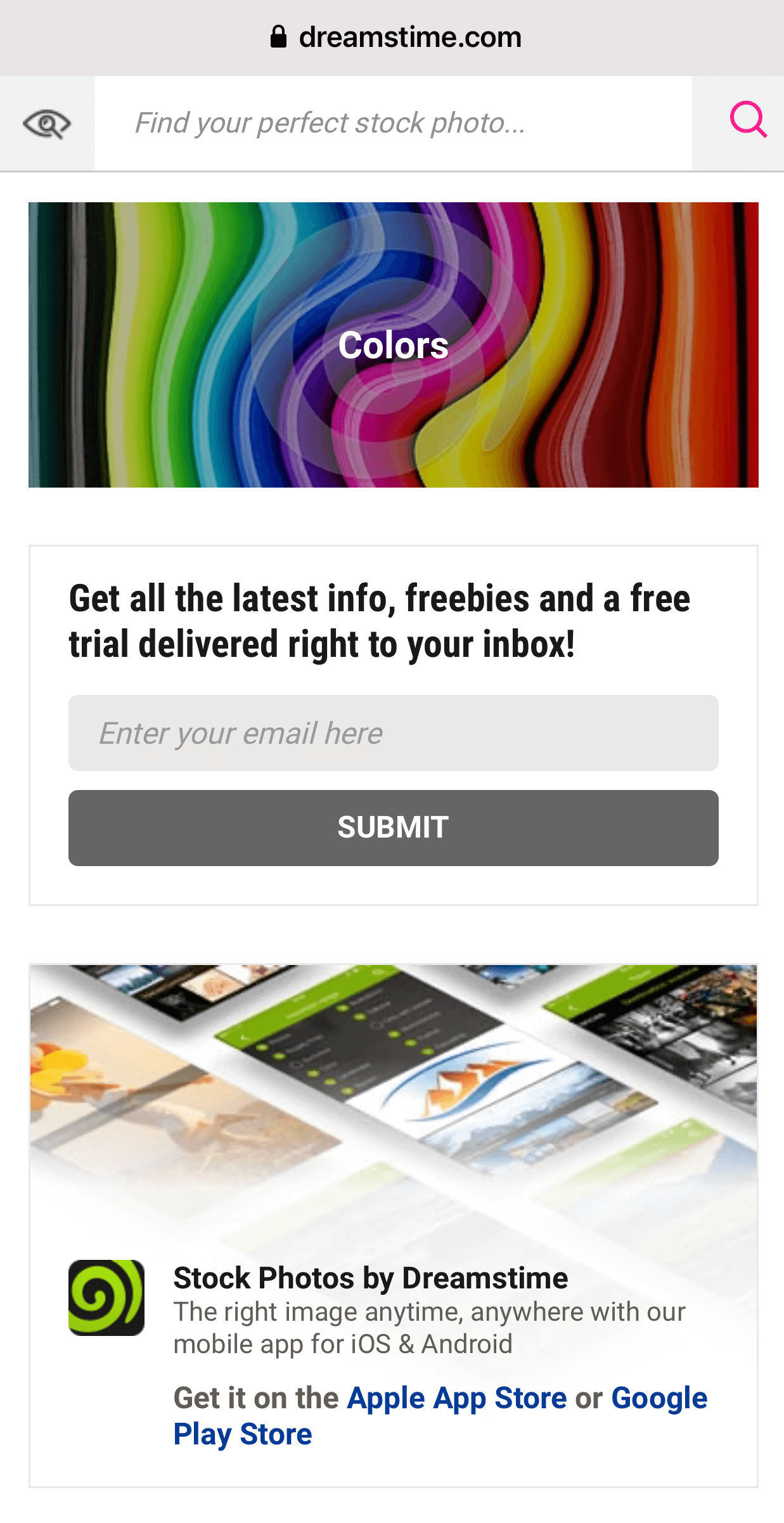 Test Different Form Types on Your Website
Once you've chosen your form type, it's time to start testing how you'll ask visitors to sign up for your list.
First and foremost, you can be direct and simply ask that they sign up for news and updates. In general, this particular question has the lowest conversion rates, resulting in about a 2% conversion. But it's easy to set up, direct, and if you have enough traffic, could work well for your site.
One form that's gaining in popularity is the enter to win form, in which someone can enter their email to try their luck to win a prize or discount or something along those lines. This type of form tends to receive anywhere from 10%–12% conversion rate, meaning that for every 100 visitors to your website to see the form, 10–12 of them will give you their email address to win a discount.
And finally, one of the most common forms right now is the coupon or discount form. This form invites visitors to sign up for an immediate coupon or discount on the site in exchange for their email address.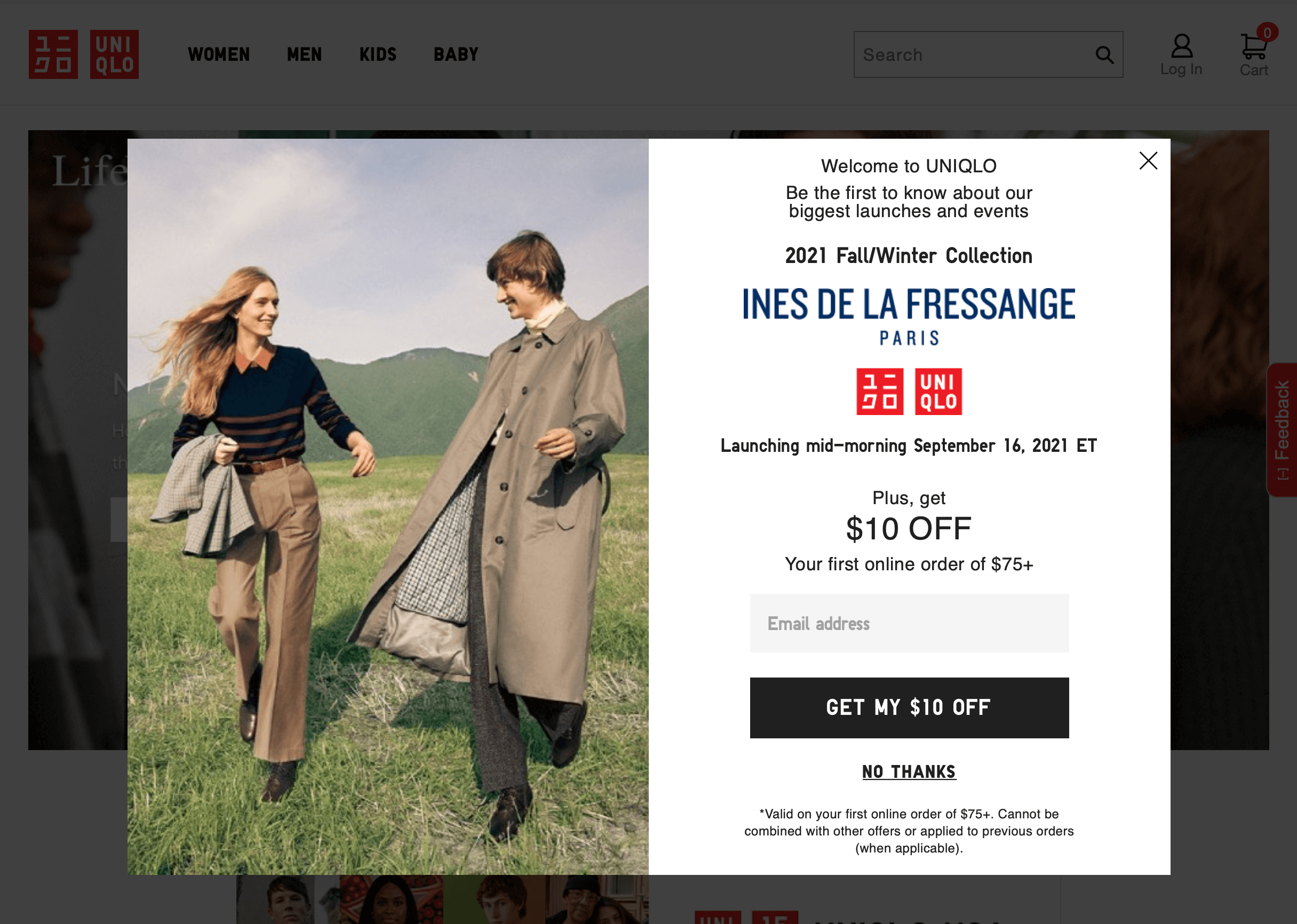 This form holds an average of about a 10% conversion rate; a little lower than the enter to win form. However, this is balanced by the fact that the visitors who sign up for the discount or coupon code actually convert at a higher rate than those who entered to win the discount or coupon code.
Of course, you'll want to test how much of a discount you want to offer. Start by offering a low discount, say 5%, and then test higher discounts to find the right spot for you.
#2: 3 Basic Types of Emails to Include in Your Email Marketing Strategy
Most email marketing strategies consist of three basic types of emails.
First are the campaigns or broadcasts, which are one-time sends to a segment of your contacts. These can be sent right away or scheduled according to your strategy. They might be used for a product launch or a special holiday offer.
Next is the flow, sequence, or automation. This is an automated series of emails that takes place based on an event triggered by the actions of your audience. For example, when someone fills out a form on the website for a coupon, a welcome series will be sent that gives them the coupon.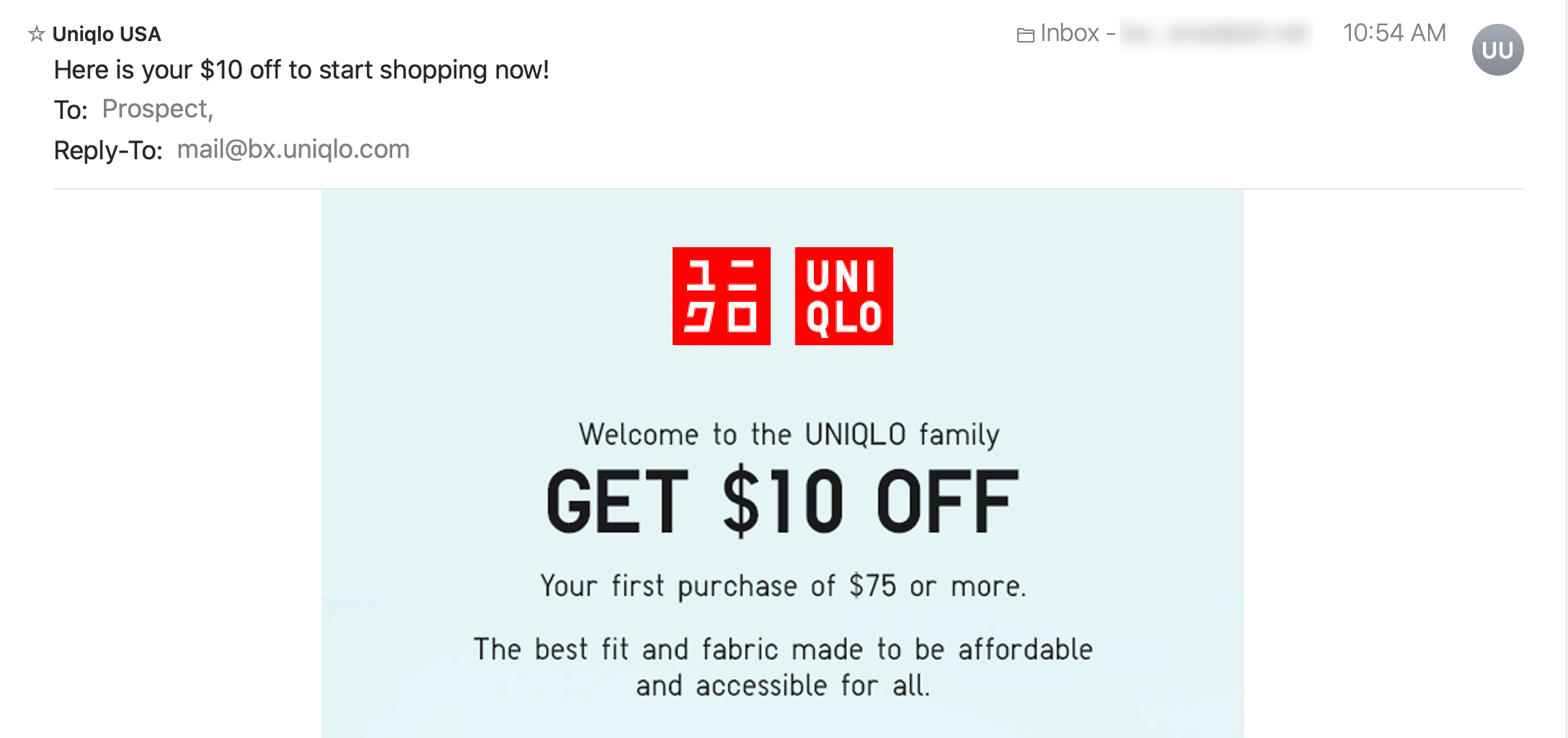 And finally, there are the transactional emails. Transactional emails are typically emails sent out by the payment gateway or the website platform itself and contain information about the transaction such as order confirmation, shipping updates, receipts, and so on.
#3: Fundamental Email Sequences Every Business Should Use
For the most part, you're going to want to set up your email marketing strategy in a way that works best for you, tailoring your messaging and frequency based on your audience. However, there are some fundamental email sequences that nearly all businesses should set up as soon as possible.
These fundamental email sequences fall under two main categories: pre-purchase and post-purchase.
One thing to note as you're building out these email sequences is that they should be designed to guide the customer from one step to the next. As such, whenever possible, make sure that the email links directly back to the spot where that visitor left off.
If it's a browse-abandonment email, send them back to the product they were viewing at the time they left the site. If it's a checkout-abandonment email, send them back to the checkout page. You don't want to send a customer back to the home page of your site and make them start over again in their journey.
On the pre-purchase side, you want to set up these sequences:
Welcome series for non-buyers
Back-in-stock series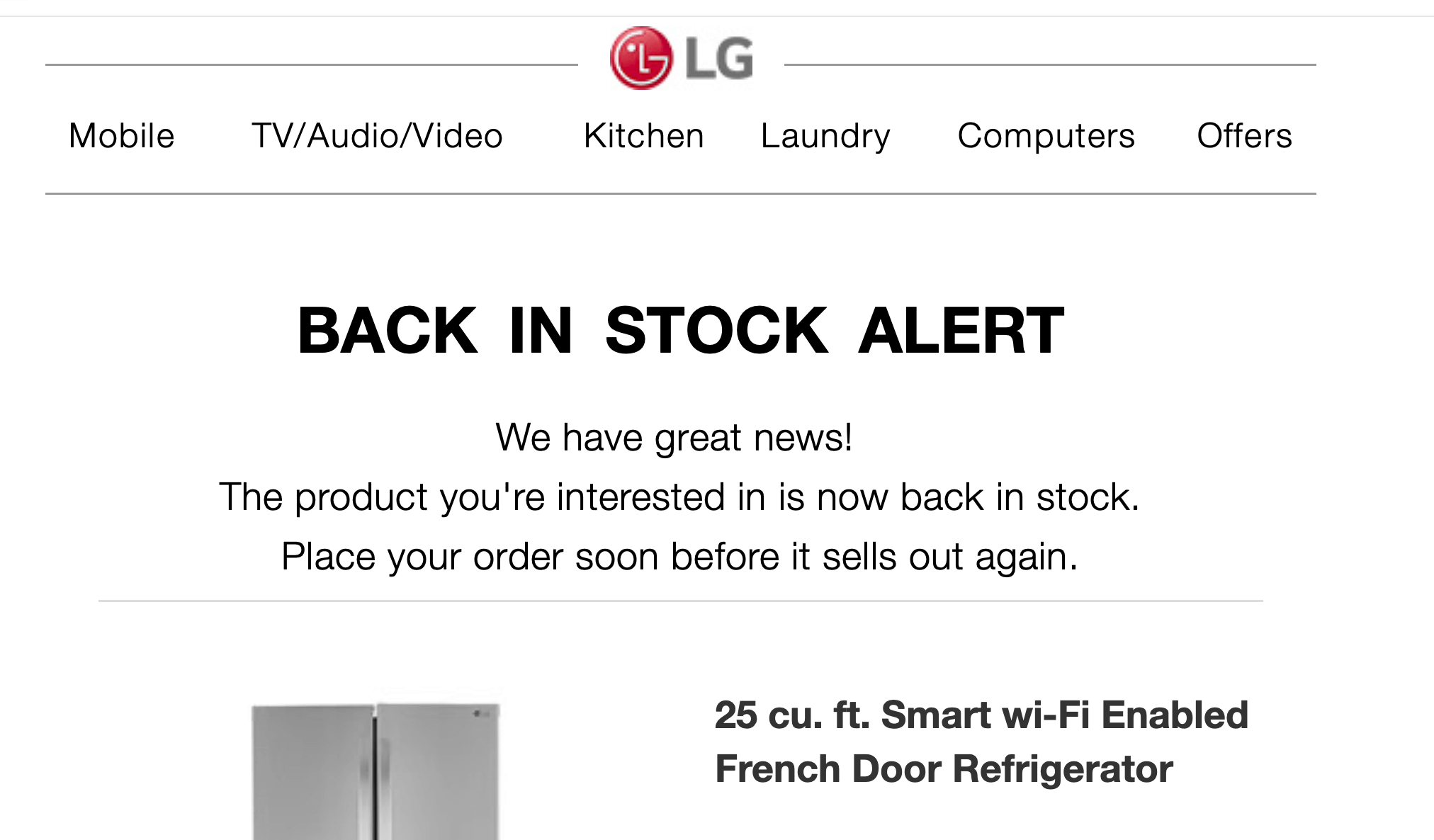 Browse-abandonment series
Abandoned-cart series
Abandoned-checkout series
On the post-purchase side, build out these sequences:
Customer thank-you sequence
Review request sequence
Customer win-back sequence for customers who have been disengaged for a while
Breakup sequence
If you're just starting to put your email marketing strategy together, there are three sequences you should consider building first so you can boost your conversions and sales while you set up the rest of your sequences.
Welcome Sequence for Non-Buyers
The welcome sequence for non-buyers is probably one of the most important series of messages in the entire customer journey. This sequence really helps your subscribers get accustomed to engaging with your business and setting the tone of the entire relationship.
If at any point within this sequence a subscriber converts, meaning they take the next step and make a purchase, you pause this sequence to move them over to a post-purchase sequence. This move is triggered automatically with a flow or automation tool inside your email marketing service provider.
So the first email in the sequence is your welcome email that thanks your subscriber for signing up and sends them the discount, free guide, checklist, or whatever it was that they signed up for.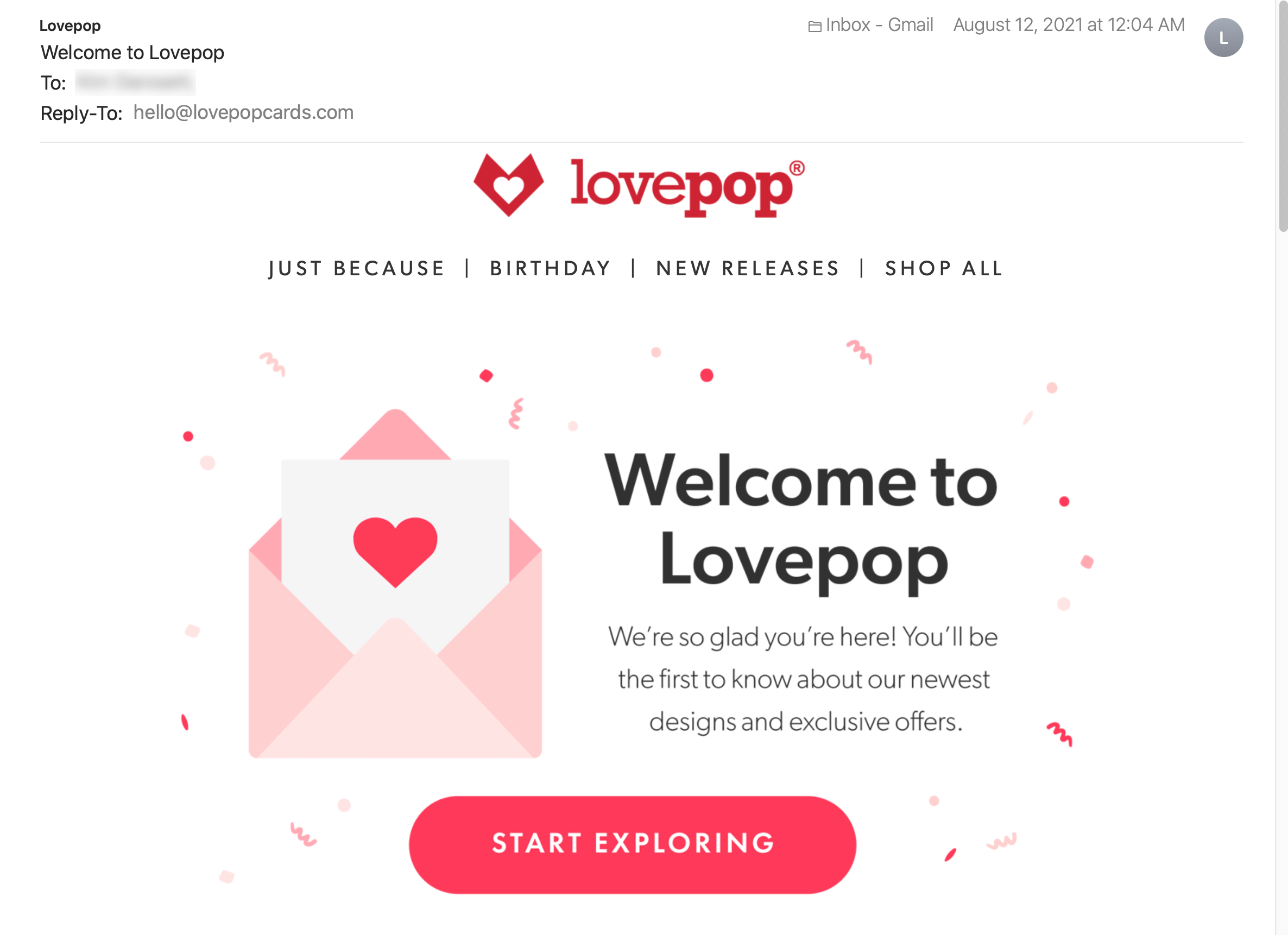 The second email centers around the brand story, those unique qualities and standards and the benefits of doing business with your company. This email is designed to answer several of the customers' questions such as what's in it for them, how you're different, and what your business represents.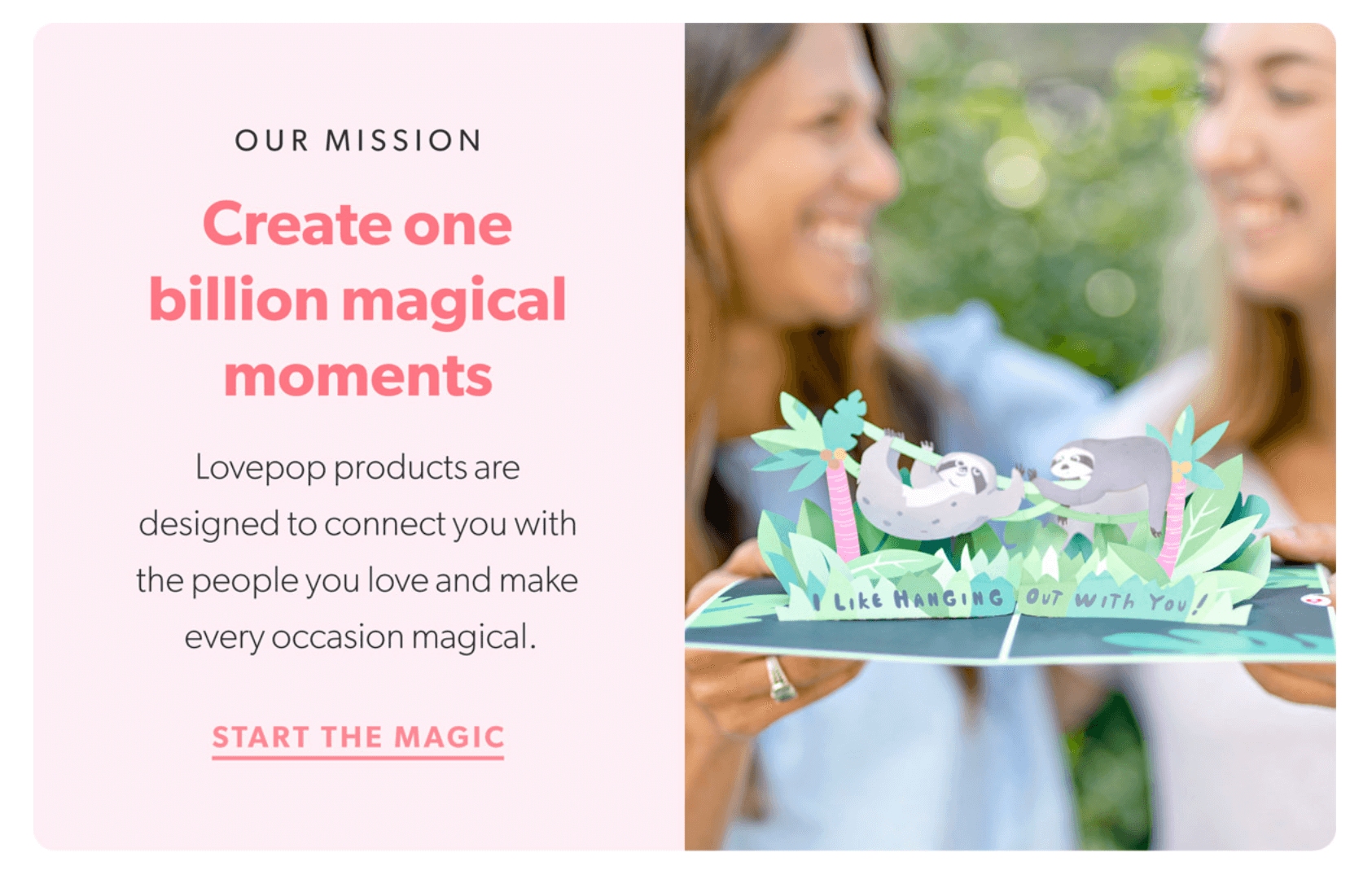 The next email, email three, leverages social proof by displaying popular products, as well as any related testimonials, press matches, endorsements, or any other factors that serve to build trust in your business and products.
And finally, email four. If your new subscriber hasn't made a purchase within the first three emails of the series, then email four is going to emphasize the community element by inviting them to follow you on another platform. This might include following you on social media, joining a community group on Facebook or Slack, or inviting them over to your live videos on YouTube or Facebook.
Abandoned Checkout Email Sequence
With an abandoned cart, a visitor traveled pretty far down the sales funnel toward conversion, and then stopped right before that very last step. The thing is, on any website, every step between the initial load and checkout introduces a friction point with the customer—that split second in which they rethink their decision to take that next step. And so, with an abandoned cart, a visitor left the site with an item sitting in their cart.
However, with an abandoned checkout, that visitor was at the final step when they left the site. These visitors are the most engaged, they've spent the most amount of time on your site, they've interacted with your business the most, and somehow left the site right at the finish line. So for this sequence, businesses want to give those customers that final poke to push them over to a conversion.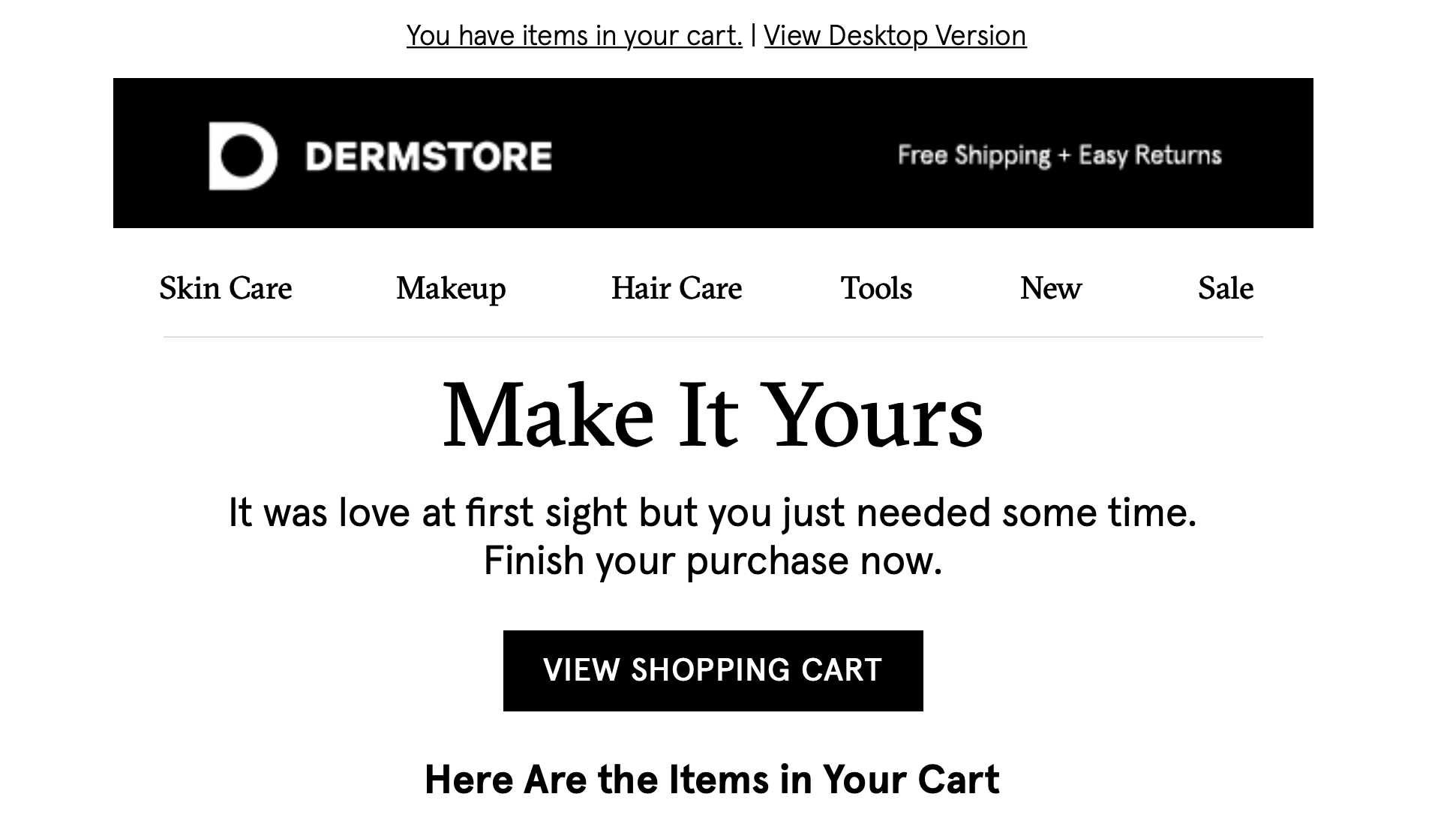 This means showing those customers exactly what they're missing out on by showing the item that was left behind along with testimonials and social proof. Companies can also include education on what they stand for and what they represent.
Basic Post-Purchase Email Sequence
Next, we have the basic post-purchase thank-you email. In a lot of cases, this email is a simple "thank you for your purchase" email that expresses sincere gratitude for their decision to do business with you. This email will also validate their buying decision, reducing buyer's remorse. And, especially in the case of complicated products or services, including customer education in this email can save on customer service inquiries later.
For example, you can include instructions on how to redeem a code, access digital products, use the product, and things like that.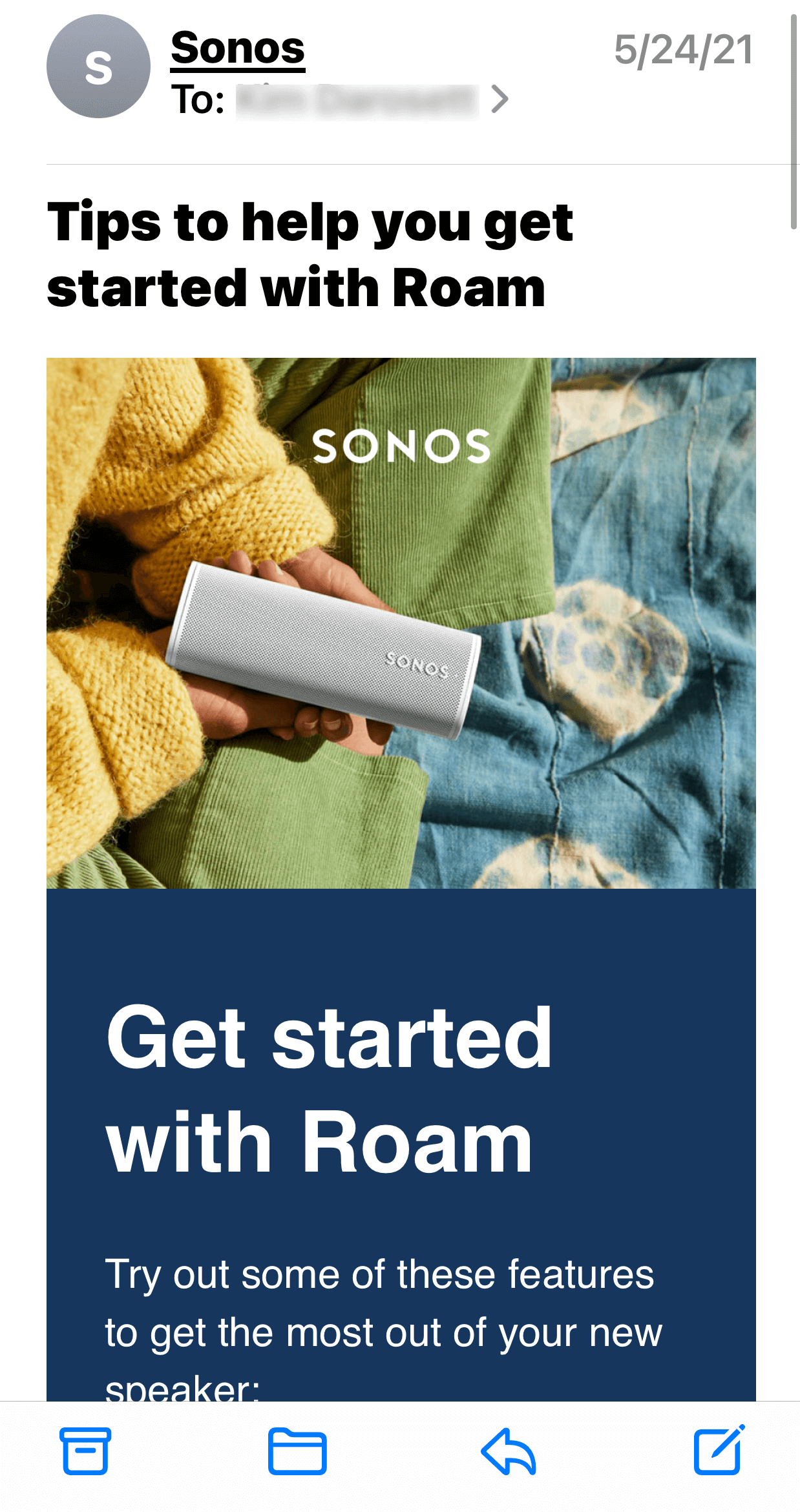 The next email in the series will be a product review request. This email is pretty straightforward: following up on a purchase and asking them to submit a review or testimonial for you to display on future marketing.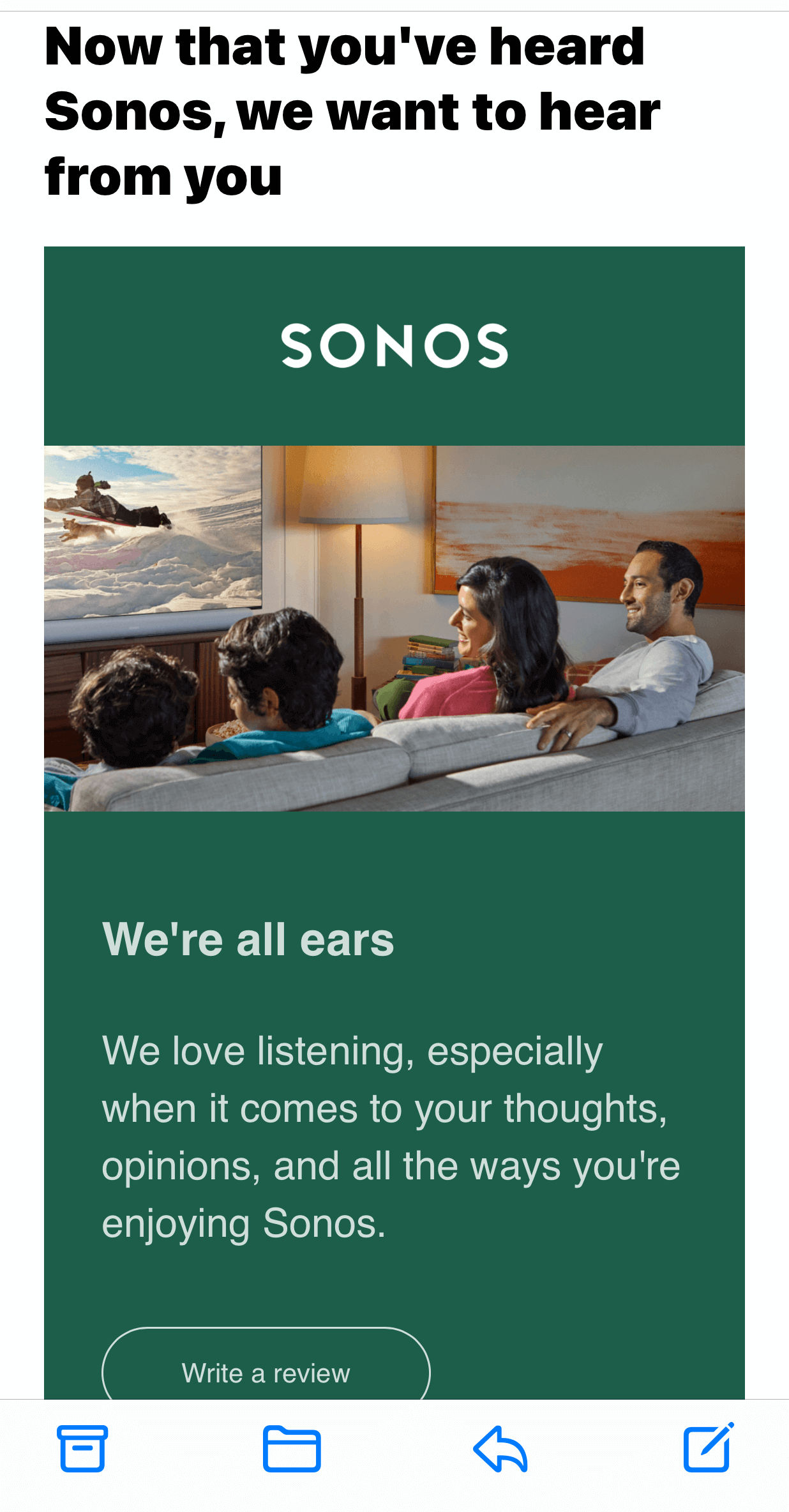 For those businesses that already have many testimonials and reviews, you may consider asking for that review to be placed on your ad instead of on your page. For example, if you have a post on Facebook that you're planning to use as an ad, send the link to that post and ask them to add their comment along with a photo or video. This will have the benefit of boosting your ad's reach and conversion over time.
And finally, the last email in the sequence is another community-focused email, in which you invite your customer to join your community or otherwise connect with you on another platform. By driving your customers to a community, you bring them together in a space where they can network with you, as well as with other customers. This allows you to nurture that relationship and keep it going, and hopefully be able to turn back to them for another purchase down the road.
Pro Tip: Consider Adding a Cross-Sell or Upsell to Your Post-Purchase Email Sequence
You can also benefit from sending an immediate offer to customers after their initial purchase. For example, 24 hours after the first purchase, send customers a thank-you email along with a special, unique discount code not found anywhere else with an attractive offer.
Because they've already interacted with your business all the way down to the point of conversion, the chances that they'll convert again on an immediate offer are pretty high, particularly if that second offer is something they'll never find anywhere else.
Other Notes From This Episode