Thinking about using a decentralized autonomous organization (DAO) for your next business venture? Wondering how DAOs make money?
In this article, you'll discover how DAOs offer a new way to structure business and find examples of successful DAO-run business models to consider creating.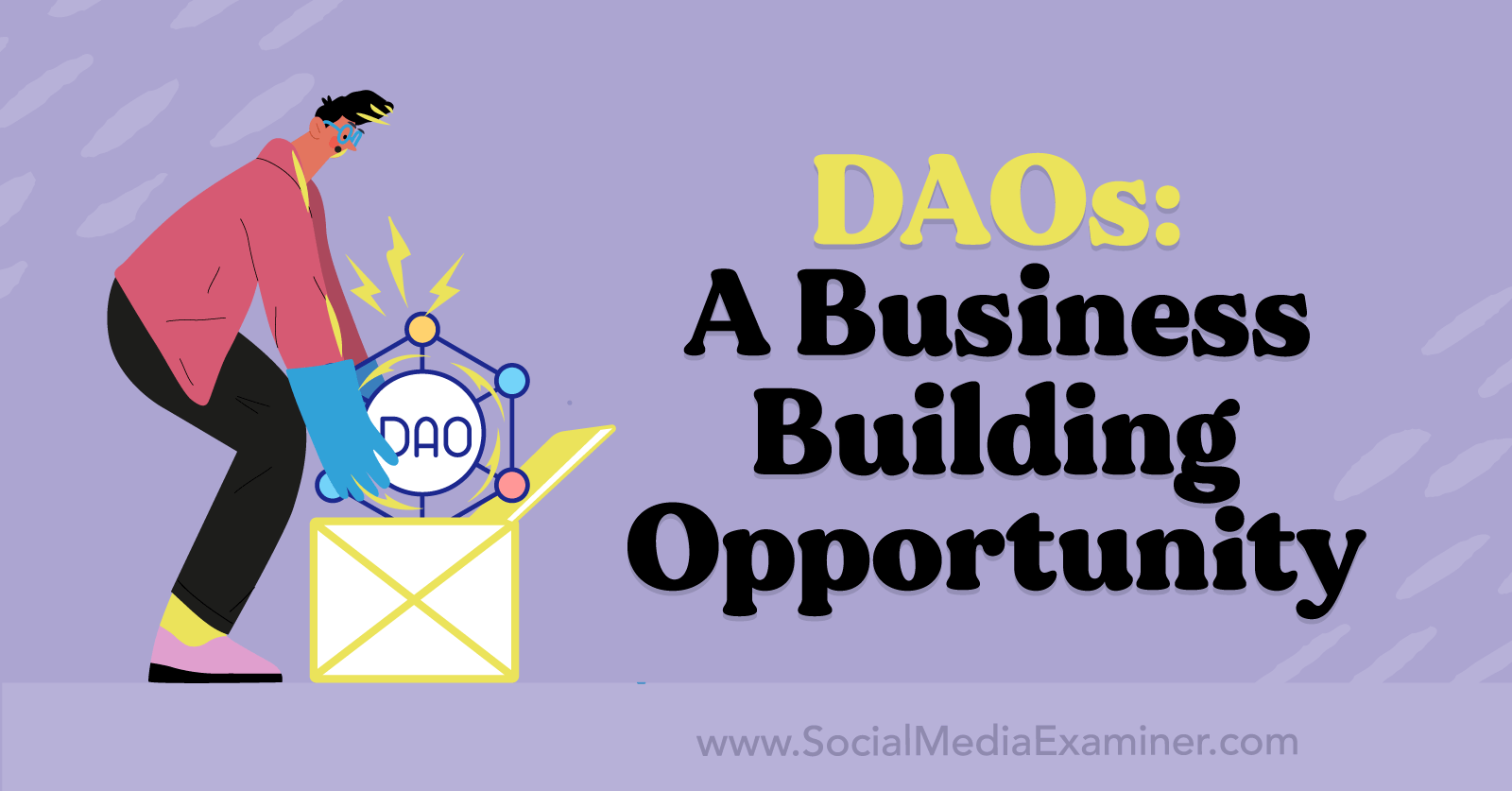 Why a DAO-Based Business Makes Sense
In a traditional business model, when an organization incorporates, files as a sole proprietorship, or seeks venture capital, it does so as an equity-based organization governed by the laws of the local jurisdiction.
This model still makes sense for many equity-based organizations, but for organizations that benefit from the power of a network, DAOs offer an alternative model that represents the organization on chain. "On chain" means the organization uses a smart contract platform and tokens to manage ownership and governance, as well as guarantee value and revenue.
For example, the Krause House DAO community is pooling members' money with the goal of collectively buying, owning, and operating an NBA sports franchise. The LinksDAO is a pay-to-join DAO focused on collectively purchasing a golf course. The JUMP DAO community is a place for marketers to learn and expand their understanding of marketing in Web3 and forge product ideas and collaborations.
Each of these examples illustrates how the benefits and power of a network bring different value propositions to an organization and its members but the path to financial return isn't readily apparent.
So how does a DAO deliver a financial return?
#1: 4 Types of DAOs That Make Money
The use cases for DAOs are limited only by the emergence of tools available to execute new functions. Fortunately, new tools and solutions are being built every day.
Here are four types of DAOs that create revenue.
Commerce DAOs
In Web3, NFTs provide a substratum for consumer product launches and the music industry is a particularly great fit for this use case.
Songcamp is a DAO for musicians, visual artists, and technologists. The community collaborates to produce, launch, and sell dozens of tracks minted as NFTs.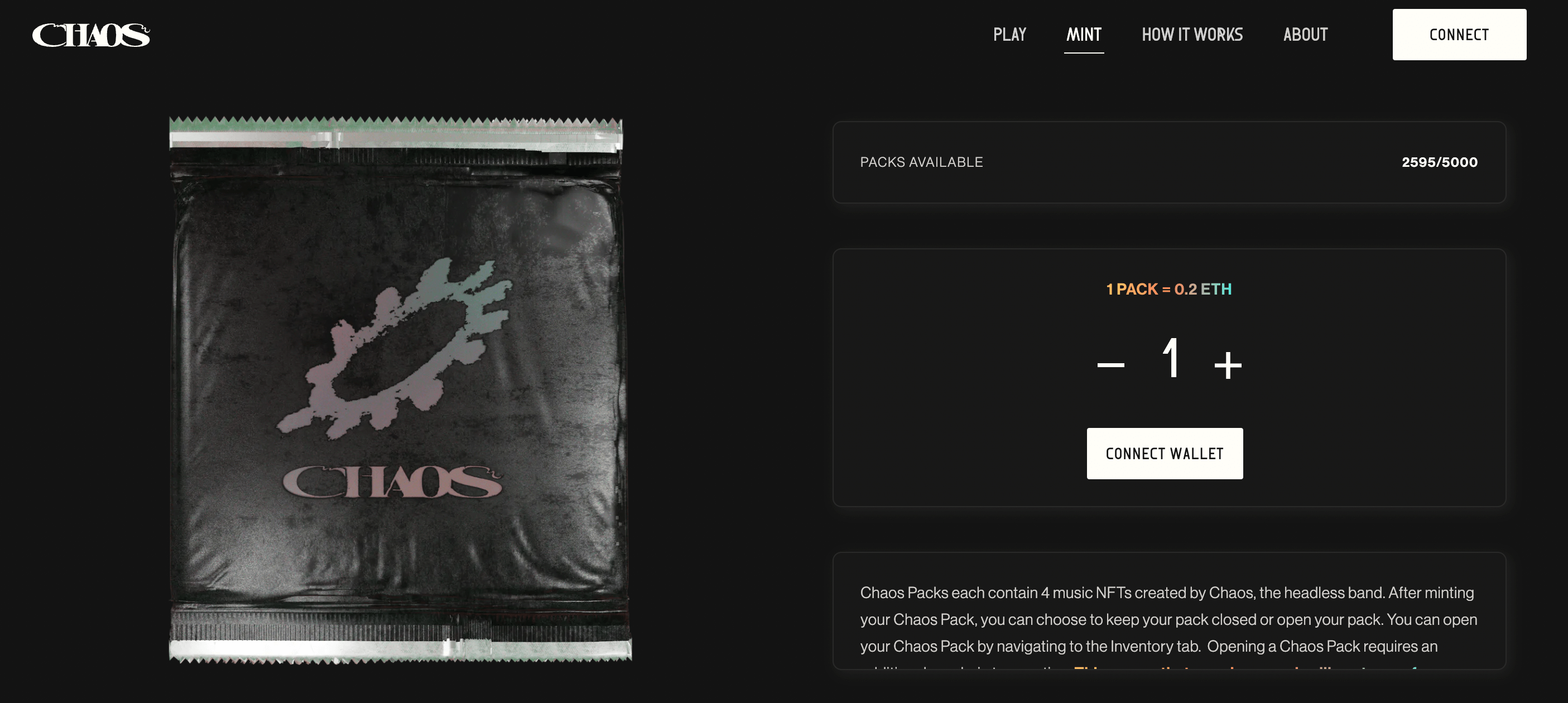 Its most recent project, Chaos, sells packs of four NFTs. It generated hundreds of thousands of dollars of revenue that's split among the artists who created the music and cover art.
Investment DAOs
Investment DAOs closely resemble traditional investment clubs. Both types of investment organizations function around the idea that a group of people who combine their capital, access, and decision making will be more successful than one or two people relying on their own efforts.
The notable difference is that governance and ownership of DAO-based investment clubs are managed on chain.
The LAO functions as a startup investor and Flamingo DAO is an NFT investment collective. In both DAOs, members buy into the project with Ethereum (ETH). Any rewards generated by that DAO's investments are distributed fractionally among the members according to the amount of their buy-in.
Service DAOs
Service DAOs bring talent together to create something that delivers a bigger impact and more value than they would be able to as individuals.
VectorDAO is a design-focused community that designs and builds novel Web3 projects and protocols in exchange for tokens or equity.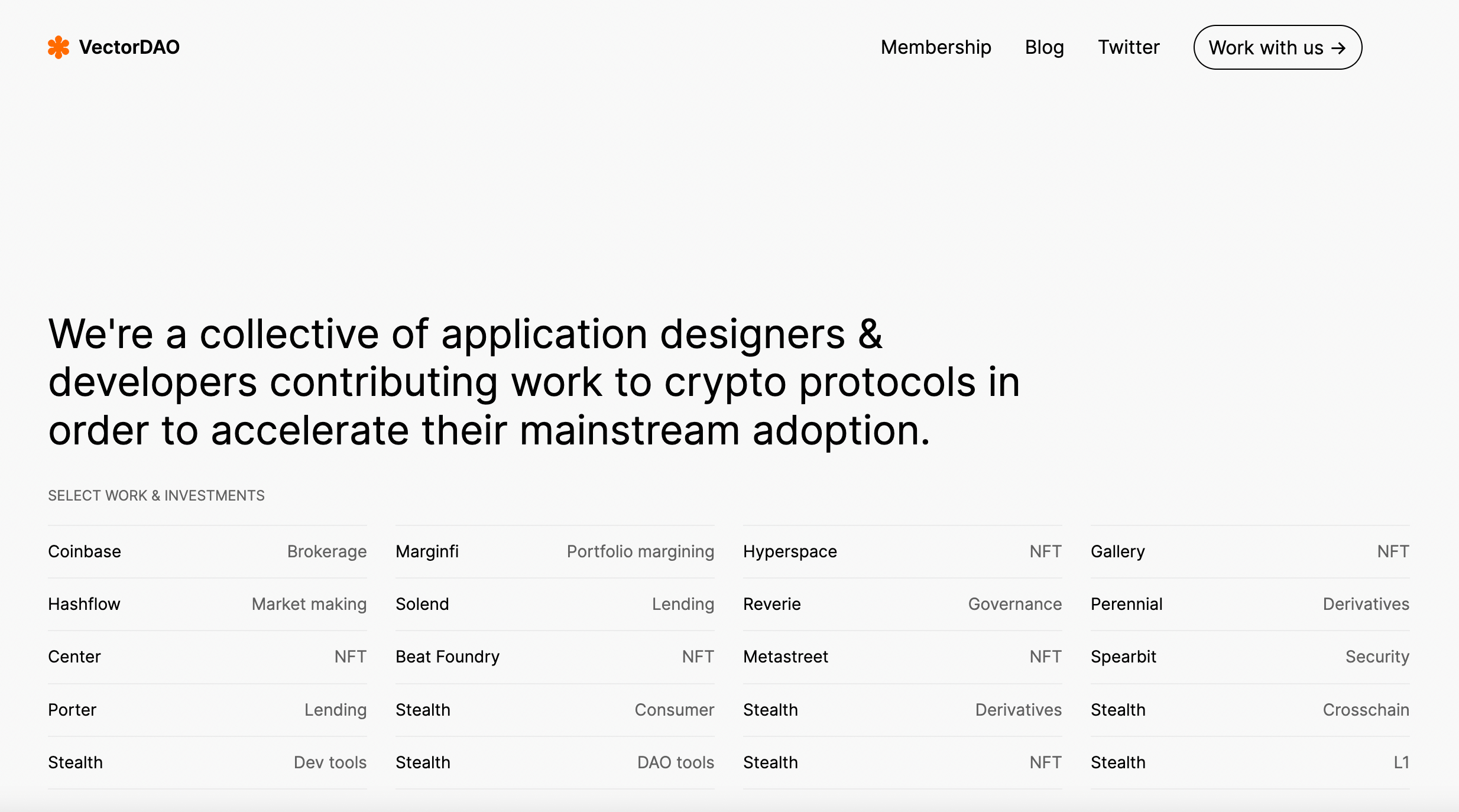 Myosin DAO is a growth-marketing community with members who have a background in design or marketing. The community contracts with projects or companies to provide services in exchange for currency, tokens, or combinations of the two.
Membership/Alternative DAOs
Some DAOs are pushing at the edge of establishing and creating revenue.
For example, the LinksDAO is a pay-to-join DAO focused on collectively purchasing a golf course. The DAO creates revenue by selling exclusive merchandise to token holders.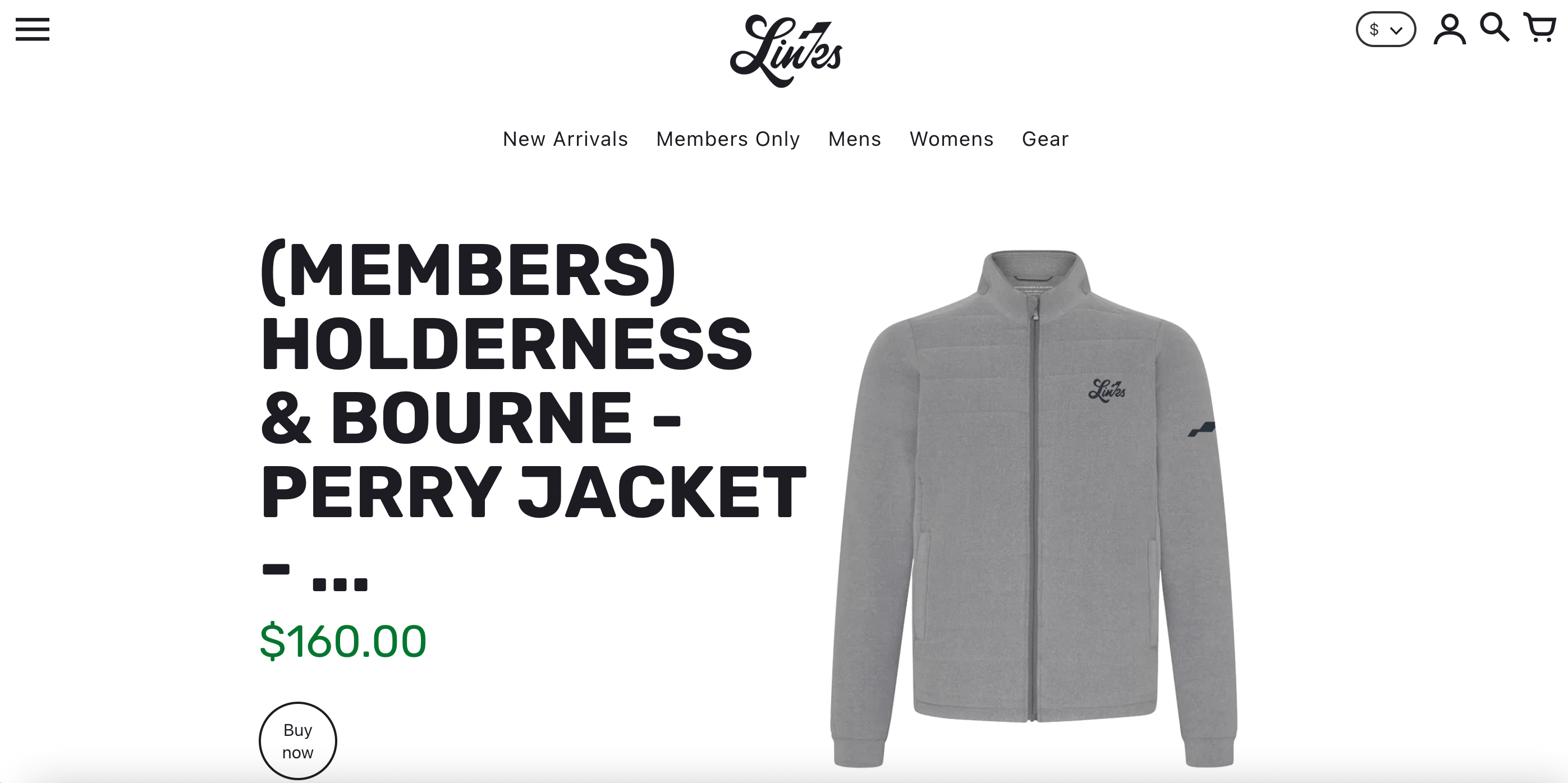 The Nouns DAO exists to proliferate the Nouns meme and generates revenue by auctioning a single Nouns NFT every 24 hours. Often selling for 60 to 80 ETH,100% of the proceeds from the auctions go to the DAO's treasury.
#2: How to Structure a DAO
A little over a year ago, DAOs were created by bringing together a mass of humanity and incentivizing those people to achieve a goal without the use of a formal hierarchy or structure.
Bitcoin is a pure example of this type of DAO structure. In its early days, people worked individually, within a peer-to-peer structure, to secure the network and were rewarded with Bitcoin.
Today, most DAOs—even investment DAOs—function with a flat hierarchy that supports shared value. However, when the goal of a DAO is more complicated, the ability to create a hierarchy that coordinates humans becomes more important.
For example, operating a sports franchise requires deeply coordinated communication and sequential execution. DAOs with this type of complicated goal need a structure that lets everyone feel like they're a part of the project while consistently moving the project forward at the same time.
Humanity has hundreds of years of experience that prove some people are better at certain things than others. Complicated DAOs are evolving to adopt a hub-and-spoke model where people who excel in an area join smaller teams to work on specific parts of the overall project.
#3: Service Providers and Tools to Build a DAO
If the idea of creating a DAO for your organization seems daunting, there's help out there from supportive DAOs such as the Seed Club.
The Seed Club started as a group chat with 11 people in Telegram and is now a powerful DAO with a deep network of members who support and help launch other DAOs or internet-native organizations. To date, Seed Club has supported 60 DAO projects.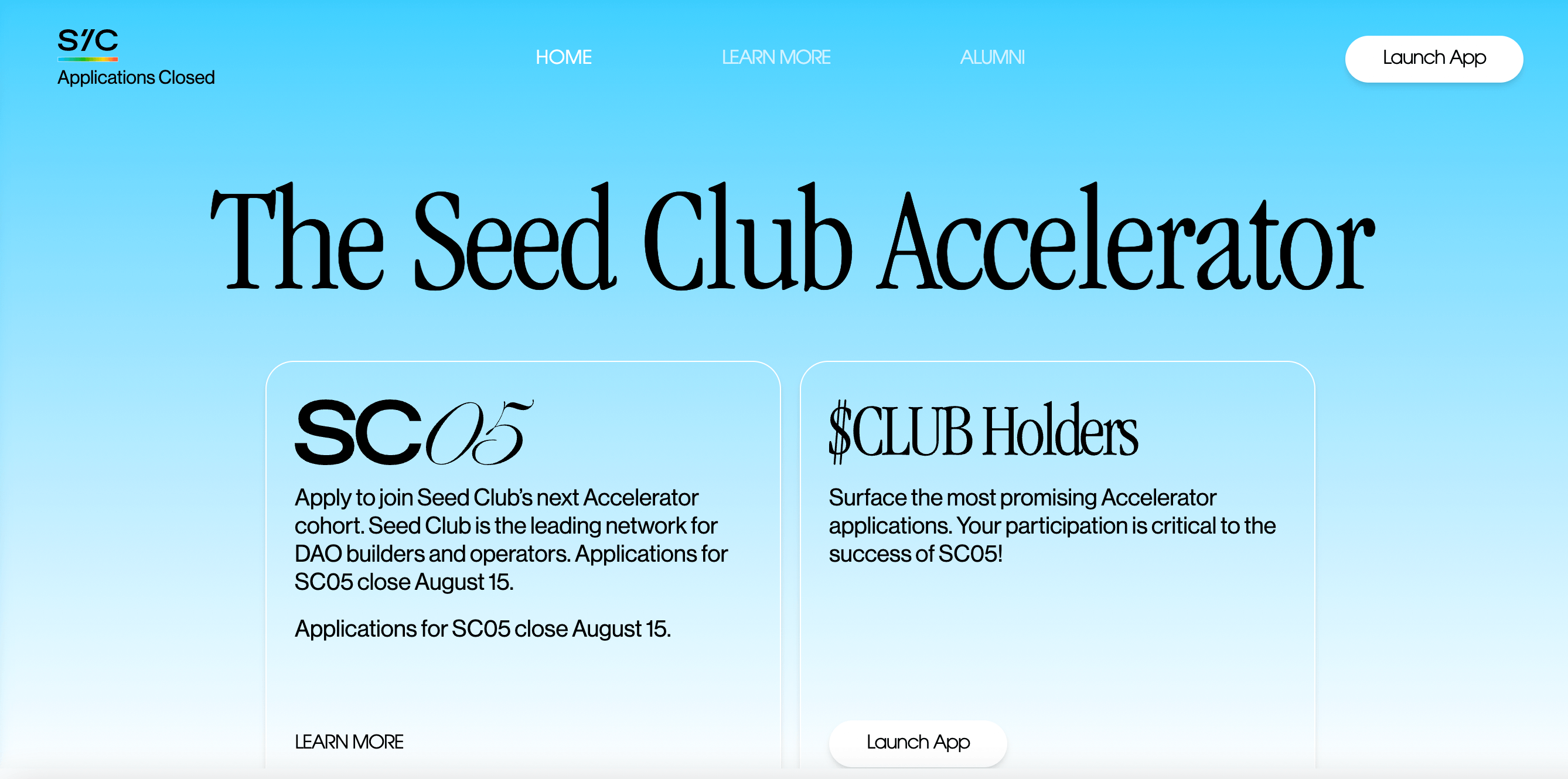 Each organization selected by the Seed Club enters a 12-week accelerator program, during which Seed Club members help it develop community, figure out the legal details, fundraise, and other aspects of launching. Ultimately, the recipient organization contributes a percentage of their DAO's tokens to the Seed Club DAO, further building the Seed Club network. The recipient also earns Seed Club tokens.
Currently, the Seed Club DAO has 10 million tokens in existence. Those programmatic tokens are distributed to people around the globe who create value within the Seed Club ecosystem.
If you want to move forward without the support of an organization like the Seed Club, here are some considerations:
Decide where to build your DAO.
Choose a blockchain like Ethereum to mint and distribute your tokens.
Gate access using tools such as Guild.xyz or Collab.Land.
If your DAO is going to raise money or deal with large amounts of money, you'll need a lawyer and an accounting team.
Other Notes From This Episode
Where to subscribe: Apple Podcast | Google Podcasts | Spotify | Amazon Music | RSS
✋🏽 If you enjoyed this episode of the Crypto Business podcast, please head over to Apple Podcasts, leave a rating, write a review, and subscribe.
Disclaimer: The information provided on this website is provided solely for educational purposes and does not constitute any advice, including but not limited to, investment advice, trading advice or financial advice, and you should not treat any of the website's content as such. Social Media Examiner recommends that you independently research any information contained on this Website and that you speak with an investment professional before making any decision to purchase, trade, hold or sell cryptocurrency. Nothing herein should be treated as a recommendation to buy, sell or hold cryptocurrency. Social Media Examiner cannot guarantee the accuracy of any information listed on the website and is not responsible for any missing or wrong information. All information is provided as is and should be used at your own risk. Social Media Examiner disclaims all responsibility and liability for your use of any information found on the website.