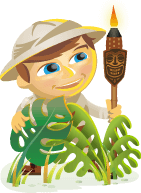 Do you believe that you provide good customer service?
Are you wondering why customer service is so important to your business?
To learn how service and social media tie together, I interview John DiJulius for this episode of the Social Media Marketing podcast.
More About This Show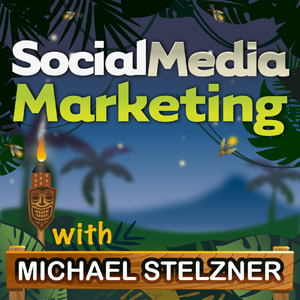 The Social Media Marketing podcast is a show from Social Media Examiner.
It's designed to help busy marketers and business owners discover what works with social media marketing.
The show format is on-demand talk radio (also known as podcasting).
In this episode, I interview John DiJulius, the author of What's The Secret: To Providing a World-Class Customer Experience. He's worked with companies such as the Ritz-Carlton, Lexus, Starbucks, Nordstrom, Panera Bread and many others. He's a leading expert on customer service.
John shares the importance of customer service and why the first experience counts.
You'll discover the business benefits of good customer service, who your customer is and how service plays online.
Share your feedback, read the show notes and get the links mentioned in this episode below!
Listen Now
Where to subscribe: Apple Podcast | Google Podcasts | Spotify | RSS
Here are some of the things you'll discover in this show:
Customer Service
How John first discovered the importance of customer service
John explains that he first discovered the importance of customer service through necessity, when he opened a hair salon with his wife around 21 years ago. They knew that they wanted to be different from every other hair salon in their area. This meant that they wanted to create an experience like no other.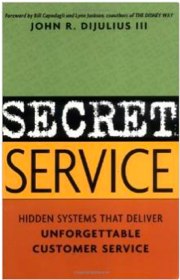 With his first book, Secret Service, he originally wanted to name it "Mastering a Norm Factor" from the TV program Cheers but he couldn't get the rights. John not only wanted their regular customers, but also the ones who only came in twice a year, to feel like the character Norm.
The book is based around systems that they use behind the scenes to obtain customer intelligence to be able to personalize the experience.
Although 20 years later John is no longer in the business, he still owns it. He's just finished his third book; his business, the DiJulius Group, has grown; and he now gets to travel the world to share what "secret service" really is.
You'll hear one of the great examples that they used in the hair salons that the customers weren't aware of, but the staff knew what it meant for the customer.
Listen to the show to hear other examples of how you can differentiate your first-time customers from returning customers, and give each one a different experience.
Why the first customer experience is so important
John states that people aren't actual customers until they've tried you out. That's why their first experience with you is so important. It can even take 3 or 4 experiences before they become a customer.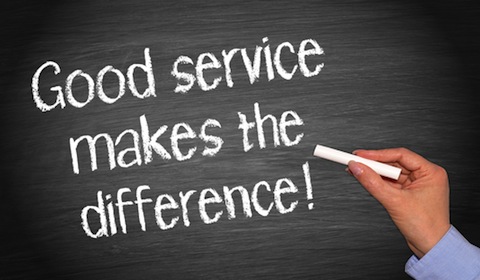 You have to give them an opportunity to give you a second chance. It's essential that you make them feel comfortable and create an emotional connection with them.
John says that there are certain non-negotiables that need to happen. When you're face-to-face with the customer, you need to provide the 5 Es (the first 3 only take 1 second each simultaneously to do).
Eye contact
Enthusiastic greeting
Ear-to-ear smile
Engage them
Educate them
Listen to the show to find out why it's so important to deliver one secret service at every encounter.
The business benefits of good customer service
John explains that there is empirical data that looks at companies in the top 5% for customer satisfaction versus everyone else in that industry over a 7- or 10-year period. It doesn't matter what industry it is—studies show that they have higher sales growth from year to year.
This includes more referrals and customers who are more loyal to the brand and less price-sensitive.
What really jumps out in the studies is that these companies have higher employee morale and lower employee turnover. John says that he has never worked with a world-class customer service company that isn't also world-class to work for and with.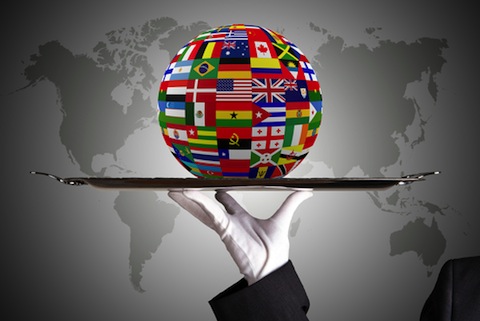 This is not only down to great management and leadership, but they also make sure that they treat each other with excellence. They are world-class to each other.
You'll hear why it works well if your employees don't have to hide behind policy when taking care of customers, and the customers don't hear "no" a lot.
Listen to the show to hear how the Ritz-Carlton deals with customers if it makes a mistake on a reservation.
Who is the customer?
John says that everyone is a customer.
John and his team have a definition for creating a customer service revolution, which is far more than the conventional business mentality. It's different from anything an employee or a customer has ever experienced.
It permeates people's personal lives, at home and in the community, which increases sales and brand loyalty, which therefore makes price irrelevant.
Your customer can even be someone you work with internally. It's basically anyone who is dependent on your delivery.
Listen to the show to discover what price irrelevance is based on.
How service plays online
John says that for 2000 years the number-one source of advertising has been word of mouth, and in 2014 it's word of mouse. John loves social media because it has not only given everyone a megaphone, but you get called out right away.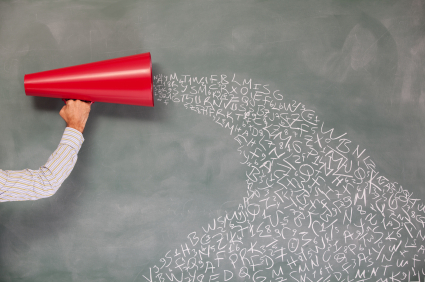 If you disappointed customers 10 years ago, they would probably tell the next six people they came into contact with and it wouldn't have any impact. Whereas today, people can tell as many people as they want via social media.
John believes that too many people look at social media only as a marketing tool. However, there are people who actually say negative things about you. So you have to address that and have someone manage your social media. You need to be aware of what's being said about you both positively and negatively.
Listen to the show to find out what you should do if someone says something negative about your product, service or brand.
John's work with Starbucks and the impact it has 
John states that Starbucks has 200,000 employees and if you visit any of their stores anywhere in the world, you'll notice that every single member of staff wears a green apron.
If you were to ask a barista to turn over the top of the apron, you would see Starbucks' customer service vision statement. This statement is what John helped them create and he says that it's his proudest trophy.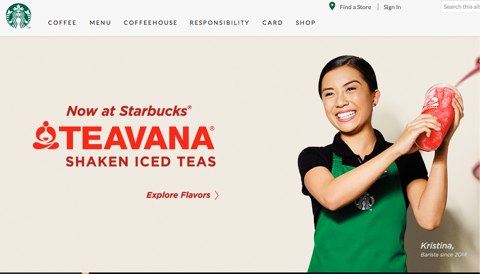 The customer service vision statement says, "We create inspired moments in each customer's day." Underneath that statement are these four pillars:
Anticipate
Connect
Personalize
Own
In Howard Schultz' book, Onward: How Starbucks Fought for Its Life without Losing Its Soul, he talks about the commoditization of the Starbucks experience. A lot of businesses know that you can go anywhere and get the exact same thing but cheaper. So without the experience, and that human relationship connection that you make with your customers, you're actually a commodity.
Listen to the show to hear what each pillar stands for and which one is John's favorite.
The customer service vision in the online world
John explains that even if you're an online company, you still need to project a customer service vision so that everyone understands what you stand for.
He talks about the 10 commandments that his last book is based on and how they are the fundamental methodology to every world-class customer service company.
The seventh commandment is Zero Risk. John says that none of us are perfect and we all drop the ball once in a while, but we have to be able to pick it up and make it right. You have make sure that no unhappy customer is left behind. You want people to know that it's not in your culture to say "No."
John loves the philosophy, "The answer is yes, now what's the question?"
In the online world, you have to figure out whatever it is people are asking. Zappos and Amazon are the world leaders in online customer service.

You'll hear an example for each and how they provide excellent customer service.
Listen to the show to hear why John doesn't believe in giving discounts and what he likes to do instead.
How social media and customer service play together
John explains that they have email signatures for customer challenges that can be duplicated. He says that if you're not getting complaints, then something is wrong. You're not making it easy enough for customers to complain.
When customers haven't got the opportunity to complain to you, they go and tell everyone else.
John likes to make it easy and always advertises that they want to hear about your experience with their product, brand or service.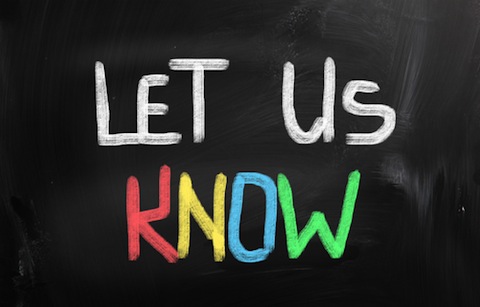 When you receive a negative comment, you first of all need to thank the person. Don't ever be defensive. The next step is to ask them how you can make it right. This will possibly lead to it being taken offline. You want them to be thoroughly impressed with how quickly you respond in a positive manner.
You'll hear how you can deal with different types of complaints on Facebook and Twitter.
Now if you don't receive complaints directly, then there are some great tools out there to monitor other people's comments about your brand.
Twitter has really sophisticated search engines and you can also use HootSuite and Talkwalker Alerts, which is similar to what Google Alerts used to be.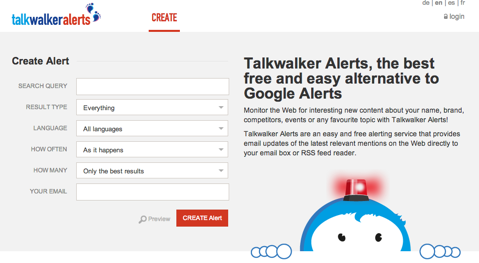 Listen to the show to find out why Arnie Malham, owner of cj Advertising is over the top with transparency in his forums.
How to create a culture of service inside a company
John shares tips on how to reprogram your staff or your leadership to have a service mentality. The service aptitude level is really important within your entire company. The service aptitude comes from three different places.
Life experiences
Previous work experiences
Current work experiences
You'll hear why John believes that the saying, "I want you to treat people how you would want to be treated" is a good life vision but not a company vision.
When it comes to having high service aptitude, John says that it's not your employees' responsibility—it's actually the owner's, management's and leaders' responsibility. Service aptitude always starts at the top.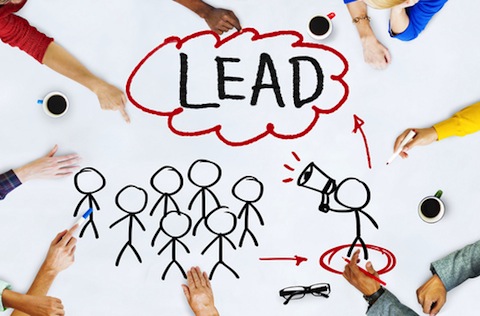 You only have to look at every world-class customer service company.
The customer experience is something you have to talk about every time you are in front of your employees. Not only how it affects the customer experience, but also how the customer experience affects the business.
You then get into John's 10 commandments, where you've got to create a customer service vision statement that is measurable, trainable and observable. You've got to hire people who have the service DNA and that the vision statement resonates with.
At the end of the day, if leaders and management don't believe in it, then the employees won't either.
Listen to the show to hear the two questions and answers that John gets after he has finished a presentation.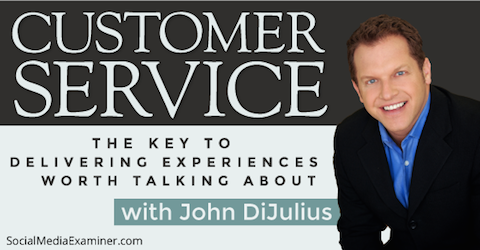 Discovery of the Week
I've recently discovered a really cool tool called Flipagram that allows you to create short video stories with your photos, and include music in the background.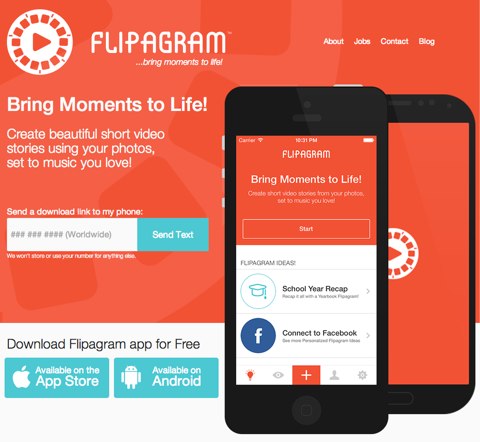 You can create 15-second videos that you can use on Instagram, Facebook, Twitter and YouTube, plus many other places.
It works on both Android and iPhone. It's super-easy to download the app. It looks a bit like Instagram. Once downloaded, you can create your video. You first select the photos that you want to use. These can either be ones on your phone or that you have on Facebook.
You select the order in which you want your photos to go and you can also zoom, crop or add cool effects. The next step is to choose a tune from your music library. Once all of these steps are complete, you push a button and then you have the video.
The video is now ready for you to put up on all of the different social networks.
I highly recommend that you check it out.
Listen to the show to learn more and let us know how this works for you.
Other Show Mentions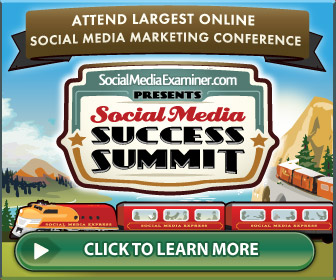 I wanted to let you know that we are officially announcing Social Media Success Summit 2014.
This is our largest online event. Last year we had more than 3,000 marketers from all around the world participate. If you weren't able to attend our physical conference Social Media Marketing World this year in San Diego, then this event is for you.
It's completely online, so no travel involved. There will be three sessions each day spread over an entire month. Each day has a theme. For example, there will be an Instagram day, a Pinterest day and a blogging day.
The world's leading authorities will teach you and help you figure out how to take your social media marketing to the next level.
It's one of the most economical ways for you to get very deep learning. The price is extremely low and we've got some really steep discounts if you act right now. If you want to check out the discounts, visit here. While you're there, check out the speakers and the agenda page.
Make sure you grab the early bird discount. I hope to see you there.
Key takeaways mentioned in this episode:
Ways to subscribe to the Social Media Marketing podcast:

What do you think? What are your thoughts on delivering great customer service? Please leave your comments below.
Good service, Flag globe, Let us know and Lead all from Shutterstock.