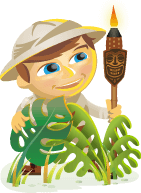 Are you looking for advanced ways to build Facebook audiences for retargeting?
Do you know you can combine Google Tag Manager with Facebook Pixel Events?
To explore the value of using these tools together, I interview Chris Mercer.
More About This Show
The Social Media Marketing podcast is an on-demand talk radio show from Social Media Examiner. It's designed to help busy marketers and business owners discover what works with social media marketing.
In this episode, I interview Chris Mercer, an analytics expert who specializes in helping marketers measure and optimize their marketing. His course is called Master the Fundamentals of Google Tag Manager. You can find him at MeasurementMarketing.io.
Chris explores how to use Google Tag Manager to take your Facebook retargeting to the next level.
You'll discover how to create and use Facebook Pixel Events in your Facebook marketing.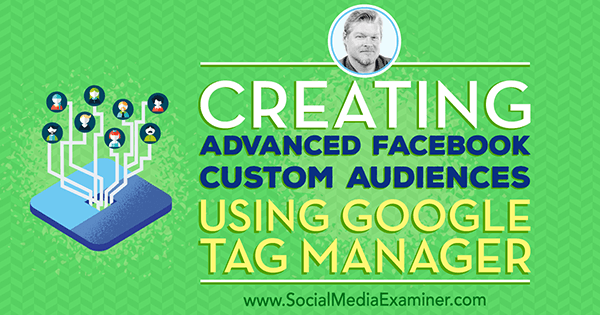 Share your feedback, read the show notes, and get the links mentioned in this episode below.
Listen Now
Where to subscribe: Apple Podcast | Google Podcasts | Spotify | RSS
Here are some of the things you'll discover in this show:
Facebook Pixel Events and Google Tag Manager
Chris's Story
Chris, who has a background in sales and marketing, left corporate America to investigate online business. Five or six years ago, he started a site called WP Training Videos. The site was designed to help people understand and learn WordPress, but after customers requested help with building websites, the company's business model changed.
To learn about analytics, Chris installed Google Analytics and set up tracking on opt-in and lead generation forms. When he showed his analytics to a client, the client stopped asking about changing the website design and wanted to learn more about tracking results. Chris soon had more clients who were interested in analytics, and about four or five years ago, the business pivoted again.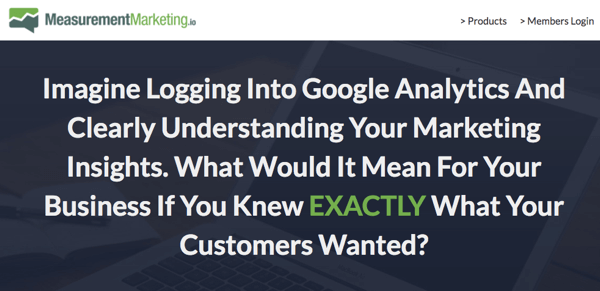 Chris's business became Measurement Marketing, which is dedicated to making Google Analytics more accessible to the masses. His clients were often people who installed Google Analytics but didn't know how to use it. Today, Chris works with marketers, marketing teams, and agencies. He shows them what's important to measure, helps them build measurement machines, and shares what to do with the data they collect.
Listen to the show to discover one of the biggest struggles for marketers.
What Is Google Tag Manager?
Google Tag Manager is a tool that was designed to solve an enterprise-level problem. The problem arose about 10 years ago when this new upstart, Facebook, started putting out pixels (snippets of code to copy and paste on a site) that enabled marketers to track things online. It was revolutionary at the time.
After the Facebook pixel arrived, large businesses had to figure out how to bridge the gap between marketing and IT.
To add the code to web pages, marketing had to submit IT help desk tickets, because IT developers were the only people allowed to mess with the website. As a result, IT departments developed bottlenecks and couldn't focus on the right projects, and marketing teams couldn't get the pixels on the pages fast enough. By the time IT added a pixel to a page, the campaign that marketing wanted to measure had been over for eight weeks.
Tag Manager was created to solve that problem.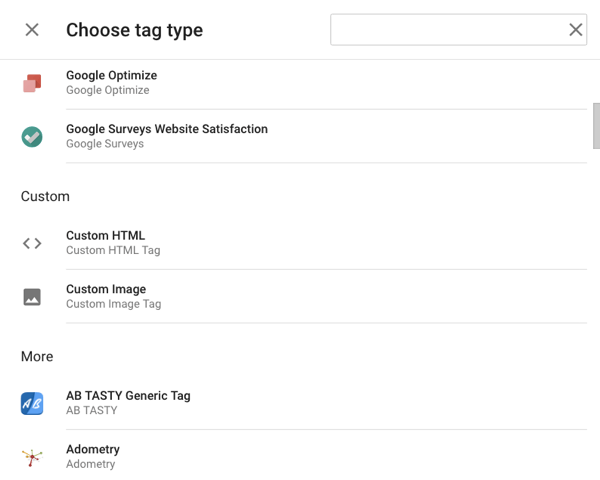 Marketing teams can use it to put out individual snippets of tracking code (for instance, a Facebook remarketing or conversion pixel) that they can use at any point without having to involve developers. Tag Manager gives marketers granular control over their measurement and tracking.
I ask about the difference between Google Tag Manager and Google Analytics, and Chris explains Google Analytics does three main things. It collects its data, stores the data, and builds reports based on the data. Google Tag Manager replaces Google Analytics' ability to collect its own data.
Tag Manager collects the data and sends it to Google Analytics so it can store and report. As a go-between, Tag Manager can send the same data to Facebook, AdWords, LinkedIn, Twitter, and so on, so that all platforms get the same version of the information at the same time from the same source.
Using Tag Manager also improves your website performance. You put one piece of Tag Manager script onto your site. Your tags, which are instructions about what analytics to collect, all go into Tag Manager.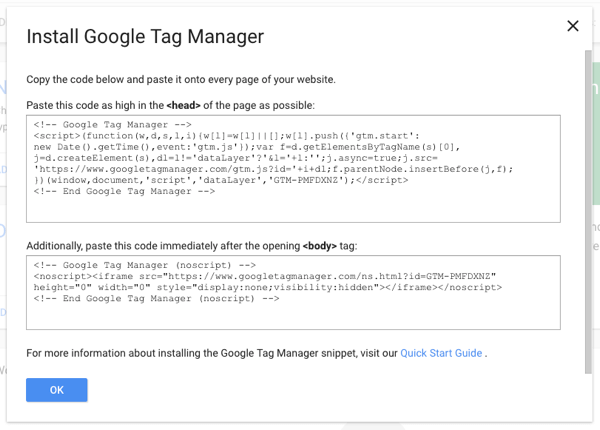 For example, a tag might be: "Send a page view to Google Analytics so it knows somebody is on the site." When someone visits your website, Tag Manager uses asynchronous loading, which means the tags can load on Google's servers and don't slow down your website's load times.
Listen to the show to hear the benefit of having a developer help with Google Tag Manager.
What's New With Google Tag Manager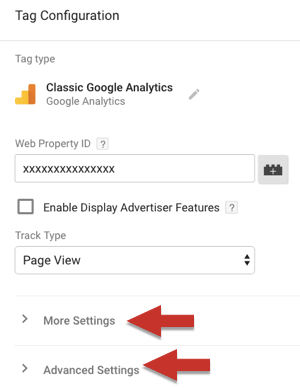 Tag Manager has changed in a couple of big ways recently. First, the way you publish the tags has changed. What used to be a one-step process is now a two-step process. With this change, you can now save your tag as a draft before you publish it.
The Google Analytics settings variable has also changed so it's much simpler to use. When you create a Universal Analytics or Google Analytics tag, you no longer have to adjust individual settings. You have one place to choose all of the settings and your preferences appear in all of your tags.
If you created tags using the old method, Chris says those tags should still work. However, he recommends updating your legacy tags so they use the new method.
Listen to the show to hear how publishing tags and setting variables worked before the recent updates.
Tag Manager and Facebook Custom Audiences
Tag Manager gives you the ability to tell the Facebook Ad platform that you don't want Facebook to know about something yet. With this capability, you get more power to fine-tune your analytics so they're more accurate.
For example, in the Facebook Ad platform, you can tell Facebook pixel that you want people who saw these two URLs but not that URL, and thus build an abandoned cart sequence. Or you can also say you want people who saw the product but didn't purchase or become a lead.
However, when you use only Facebook pixel, it records a page view for anyone who accidentally clicks a link, loads the page, and bounces off after half a second. That page view can put a visitor in your remarketing audience, even though they visited your page by mistake. Your ad then follows that visitor all over Facebook, because Facebook can't tell the difference between somebody who was exposed to information and somebody who engaged with a page.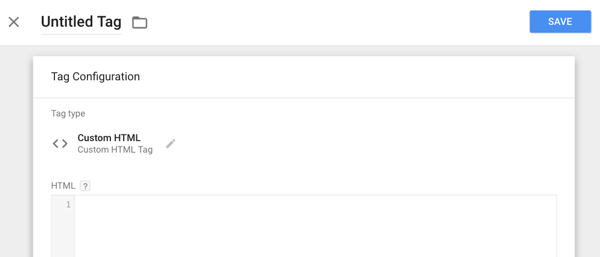 With Google Tag Manager, you have more control over who ends up in a remarketing audience. Say you set up a Facebook campaign that boosts a blog post. You don't necessarily want to remarket to people who click the ad, open the blog post page, and leave. You might put those people in an audience that sees other blog posts, but you want to show offers only to the people who engage.
To narrow down that engaged audience, you can use Tag Manager to create a tag that triggers a Facebook custom event pixel only after someone remains on your site for 45 seconds and scrolls halfway down your blog post page.
In Tag Manager, built-in triggers include page loads, time on page, link or image clicks, any clicks, and scroll. However, Chris says you unlock the true power of Tag Manager by learning how to use the data layer. You can tell the data layer to store information and then create tags based on that information. With the variables and values stored in the data layer, Tag Manager triggers are limited only by your imagination.
I ask Chris to explain the data layer in a little more detail. He compares the data layer to a virtual filing cabinet. In the data layer, variables (such as one for scrolling from the top of the page) store values, such as how far down the page in pixels someone has scrolled. You can use these variables and values as triggers. For example, Tag Manager can tell a pixel to record data only if someone is a logged-in user, scrolled halfway down the page, and completed an ecommerce transaction of more than $50.
If you don't have the technical background to work with the data layer, you can work with a Tag Manager expert. As you screen potential candidates, make sure they know the data layer because it's a basic feature. To get more information about the data layer, do a search for "tag manager data layer" or "how to get information into the data layer." For technical advice, follow Simo Ahava. He's a developer who speaks to developers and is an excellent resource.
Alternately, you can use a WordPress plugin to add information to the data layer. Chris recommends DuracellTomi's Google Tag Manager for WordPress plugin.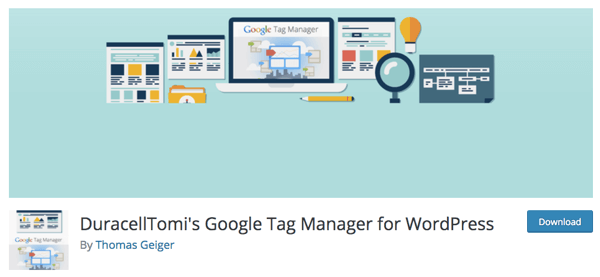 With this plugin, you can simply check a box to put information into the data layer, such as how far someone scrolled or how quickly they scrolled. Based on this data, the plugin can help you differentiate between readers and scanners (who reach the bottom of the page in 60 seconds or less). So you could remarket to readers differently than scanners.
Chris also likes the plugin because it's frequently updated and integrated with powerful services. These updates and integrations keep the plugin current and add new capabilities. For instance, Contact Form 7 and WooCommerce are recent integrations. So with the plugin, you can now tell Tag Manager to collect your ecommerce data (such as SKUs or purchase amounts) from the data layer and send that data to Google Analytics for your ecommerce reports.
Next, I ask how you control the way the main Facebook pixel, which you put on all pages, interacts with Facebook custom event pixels, which may appear on only one page. Chris says many people are confused about how to set up the different pixels. To understand how to manage different pixels, you first need to understand how the pixels work together.
The main pixel script lets Facebook know somebody is on the page. In technical terms, this pixel initializes the visit. (In the code, you see 'init'.) Facebook then stands by for more information. Only when the pixel is listening for more information will built-in or custom event scripts work.
After you add the Facebook initialization pixel to your page, you can add a code snippet for a built-in or custom event below the initialization pixel code. This way, the page view initialization pixel fires before the event pixel does. If the sequence reverses for whatever reason (someone engaged, but Facebook didn't record the page view), Facebook won't know where to store the engagement and will ignore it.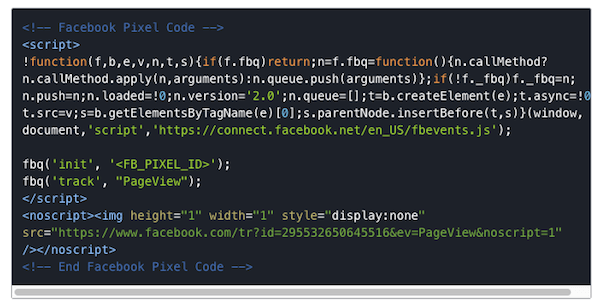 Chris says to manage several pixels, don't create exception (blocking) triggers. Instead, use tag sequencing in Google Tag Manager. Enter a snippet of event code, open your advanced settings, look at tag sequencing, and tell the Facebook page view pixel to fire before this custom script.
You also want to make sure the main initialization and page view pixels don't fire several times on a page. If this happens, Facebook (incorrectly) records multiple page views. To avoid this problem, on the initialization pixel, go to the advanced settings and tell the pixel to fire only once per page. This will restrict the page view pixel. If another event occurs later in that page view (an additional trigger), Tag Manager won't fire the initialization pixel again. Only the event pixel fires.
This fire-once technique also ensures the initialization happens. If for some reason the initialization pixel didn't fire for Facebook, Tag Manager will fire it. Facebook gets the exact data it needs and you don't have to worry about 700 different exception triggers. With Tag Manager sequencing, everything is automated and the analytics are clean and streamlined.
Listen to the show to hear how I plan to change the way we use Tag Manager at Social Media Examiner.
Tracking Social Engagement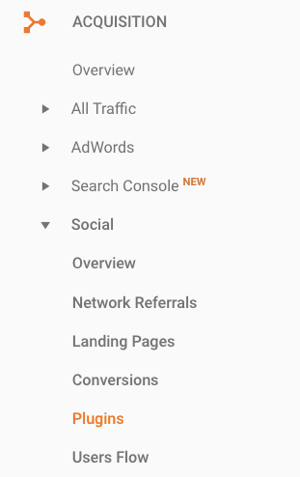 In Google Analytics' Social report, you find a listing for Plugins. The report tells you how many people are clicking, liking, tweeting, and sharing. You can put all of that information into Google Analytics and track it.
For social media marketing, you want to know how many people engage with your content so you can measure and remarket. For example, with that information in Google Analytics, you can build remarketing audiences in AdWords. You can also use Google Tag Manager to start marketing to the hyper-engagers who are sharing a lot of your content.
Create a Universal Analytics tag through Tag Manager. Tag types include page view, event, and social, so use social. The tag allows you to define a network (for instance, Facebook). For example, you can create a tag that says, "When someone clicks the Facebook Like button, please tell me about the Facebook like." You can also define the URL or whatever it was that the person liked or shared.
You have the ability to track several levels of social media engagement so you can prove that what you're doing is working. This data can help guide your marketing, your budget, and the size of your social media team.
Listen to the show to hear an example of how you can use the report information to show your social media marketing is working.
Discovery of the Week
Storeo is a cool iOS app that helps you produce Instagram stories.
Record a regular-length video on your phone, open it in this app, and the app chops the video into 15-second segments, the correct length for an Instagram story. For example, the app would split up a minute-long video into four 15-second Instagram stories.
When you use Storeo, your Instagram stories move seamlessly so each segment feels like one story. As a result, when someone starts watching the first story, they're more likely to watch the later ones.
Because Storeo works with videos that you record on your phone, the production process is easier than recording with the Instagram app. On Instagram, the timer prompts people to slow down or speed up near the end of a 15-second recording. Then, when your story viewers can tell you're transitioning, they may not watch the next story. However, if you record your video as one segment on your phone and then slice the video in Storeo, viewers won't even notice the change from one story to the next.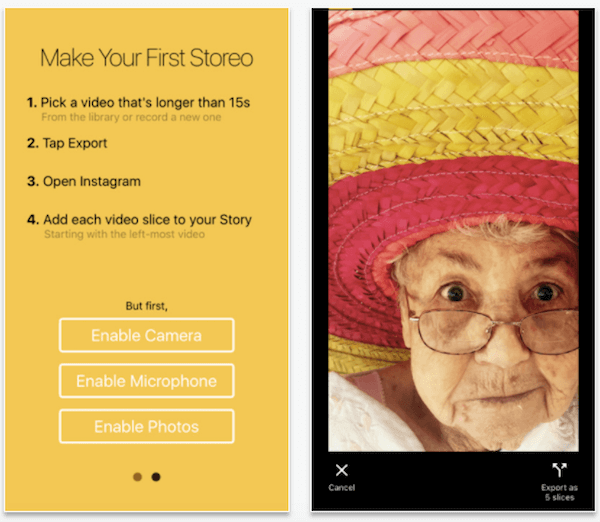 Storeo can also work for Facebook Stories and Facebook Messenger Day, because in these features, the video segments can be a few seconds longer. However, because Snapchat videos are 10 seconds, Storeo doesn't work well with Snapchat.
Storeo is an iOS-only app. You can try it for free, but this version adds a watermark. If you like how Storeo works, the full version costs $8.99.
Listen to the show to learn more and let us know how Storeo works for you.
Listen to the show!

Where to subscribe: Apple Podcast | Google Podcasts | Spotify | RSS
Key takeaways mentioned in this episode:
Learn more about Social Media Marketing World 2018.
What do you think? What are your thoughts on Facebook Pixel Events and Google Tag Manager? Please leave your comments below.