Want to create a decentralized autonomous organization (DAO) to give all members a voice and vote? Wondering how to structure and grow a DAO?
In this article, you'll discover how to develop a thriving DAO.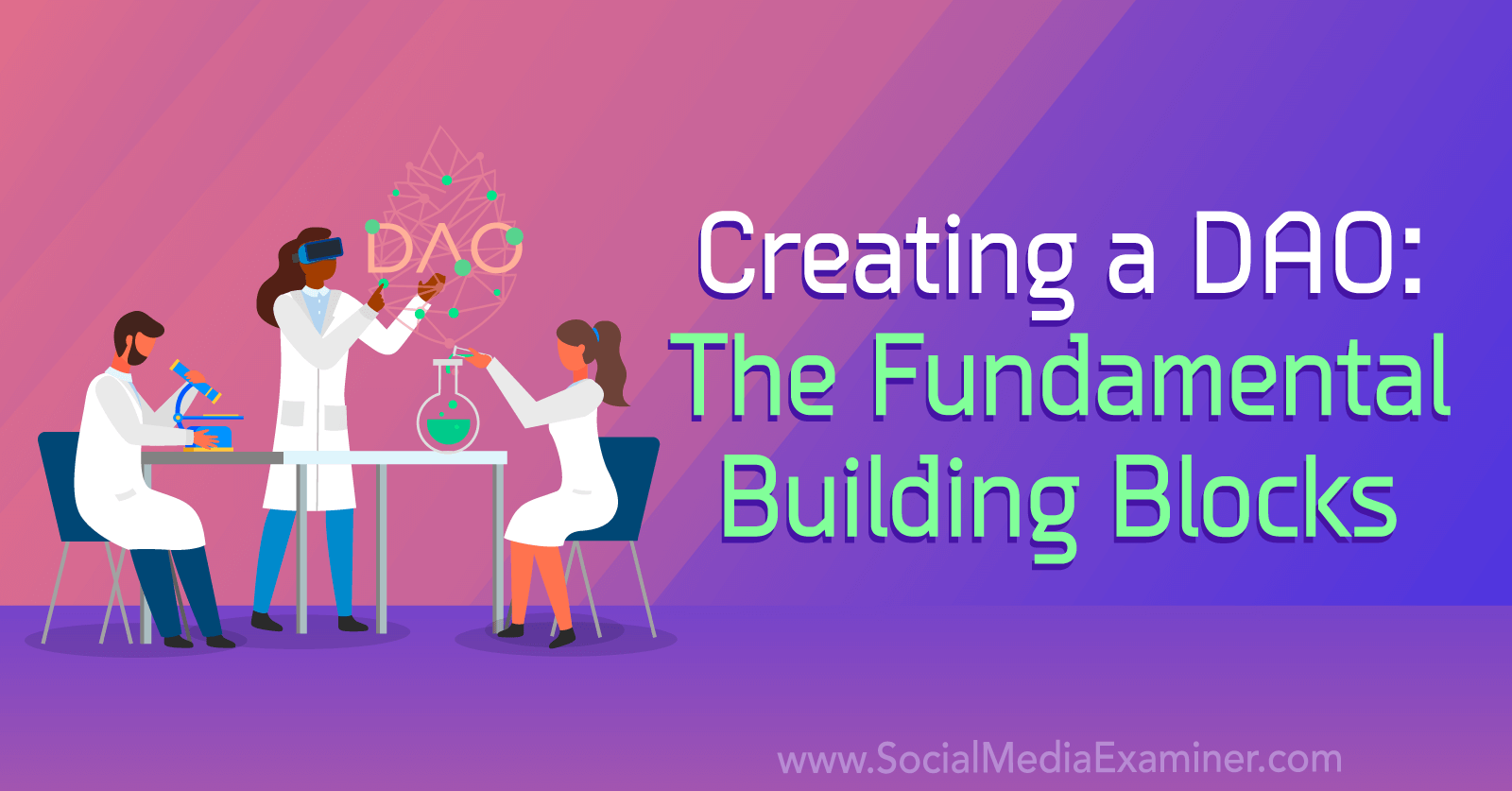 DAOs: A New Model for Structuring Organizations
Many established organizations and institutions have evolved with strict hierarchies in place that are focused on compliance and function from the top down.
DAOs offer an alternative structure that functions democratically from the bottom up. Members share ownership of the organization, collaborate within the membership, and pool their experience and expertise to advance the goals of the organization.
In practice, a DAO is very similar to a co-op that brings together different people who work together and contribute what they can to achieve a common vision.
For example, members of the Ed3 DAO are educators who are interested in learning about and using Web3 to reimagine education in the service of what's best for their students.

Before You Invite People to Your DAO Community
First, you need a compelling and clearly communicated "why" to understand what your DAO and its community are invested in.
The Ed3 DAO was established to give educators a place to learn about Web3 and serve as a launchpad into the Web3 space. Those educators are then equipped to give back to the space by doing things like teaching their students about financial literacy through the lens of DeFi.
Next, you need to find a way of delivering value to your members in a way that aligns with your "why."
The Ed3 DAO's value proposition is providing education. They provide educational events for the DAO community members and people outside of the community.
How to Set Up Your DAO Community
You need to develop clear ways for your community to engage wherever your DAO community is hosted.
Envisioning the different reasons people might engage with your community will help you with initial setup of your community, activities, and events across Web2 and Web3 channels like Twitter, Discord, and so on.
For example, someone brand-new to Web3 who enters a Discord community for the first time is likely to be overwhelmed by the environment and trying to adapt.
To help welcome and acclimate new people into the Ed3 DAO Discord, the organization created multiple pathways for people to enter the community based on their readiness level.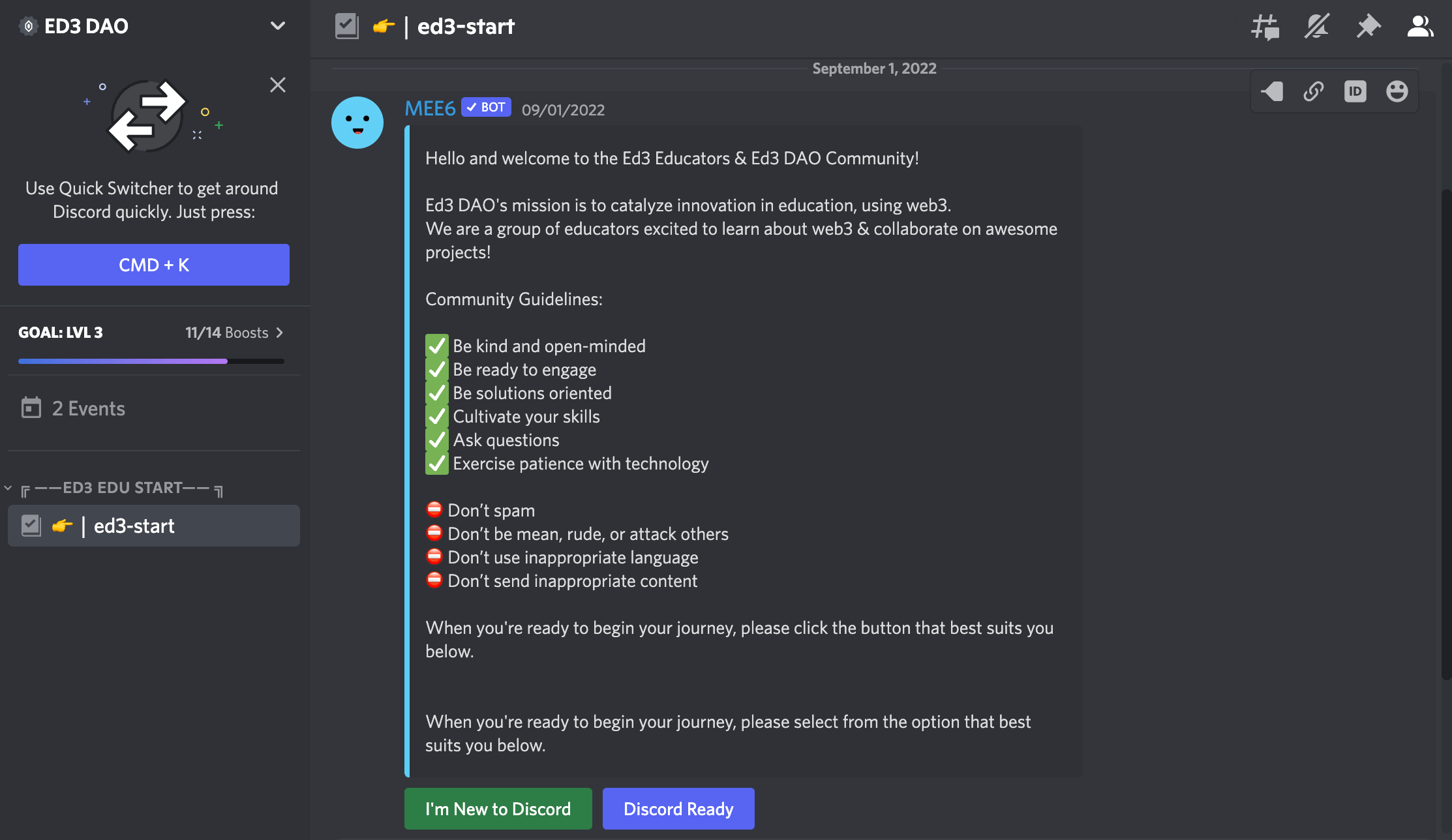 They also provide resources and support to help those people enter Web3 safely, including a 30-day challenge that leads them through learning about NFTs, creating wallets, and exploring cryptocurrency at a surface level.
How to Attract People to Your DAO Community
Authenticity is the cornerstone on which the growth of your community rests.
When people come into your community, check in on them, ask for feedback, answer questions, and facilitate the growth of people on their learning journeys.
If your interactions are genuine, your community will be your greatest marketing machine. The people you welcome and support will in turn bring more people into your community.
Education events are also an important part of bringing people into your DAO.
Ed3 DAO is beginning to see traction from the free events, micro-credential courses, and UnConference.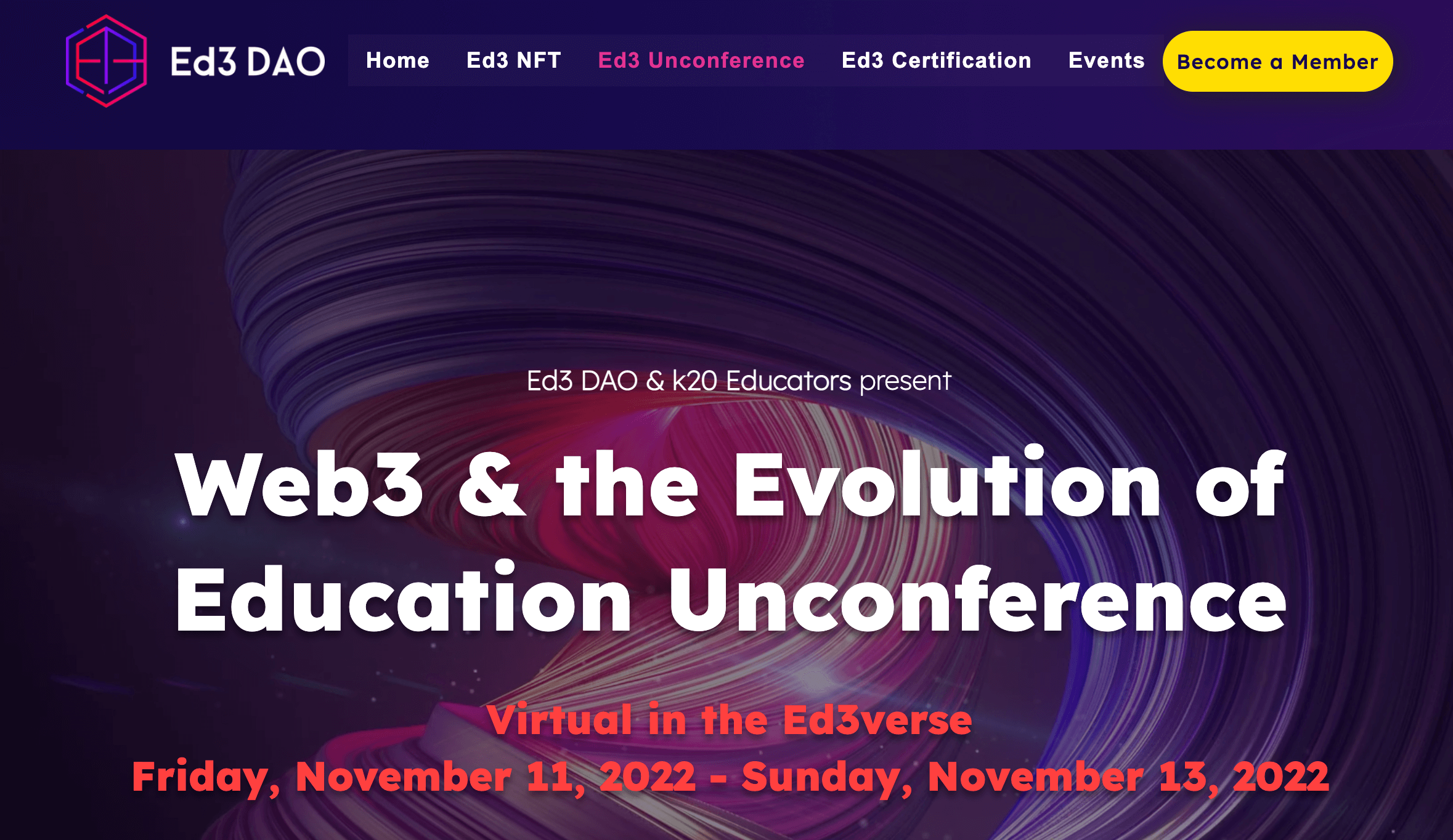 There is no cookie-cutter recipe that fits every DAO so you'll need to experiment and figure out what works best for your DAO in the beginning and as you grow.
How to Grow Your DAO Community
The more nuanced and complex your DAO's knowledge management is, the more difficult it is for people to engage with it. The way you curate that knowledge and the spaces in which people engage with that knowledge need to be as frictionless as possible.
Because your DAO will attract people from literally all over the world, it will be impossible for all of your members to meet synchronously.
Ed3 DAO Discord community has grown to approximately 1,200 people in 10 months. Its spaces are going through some renovations and the DAO is on a journey toward becoming fully decentralized.
To mitigate confusion and maintain the connection with their growing community, they hold asynchronous onboarding sessions to help people understand how the DAO's work is organized and where they can access the organization's documents and resources.
How to Grant Access and Voting Rights in Your DAO
Regardless of where your community hosts its spaces, you'll need to decide how to grant access to each of those different spaces. Some DAOs require a financial investment, some require that members hold a specific token, or other criteria.
For example, the Ed3 Discord is free to join and currently manages voting with bots but their intention is to institute a governance model that uses NFTs or tokens to facilitate chain voting.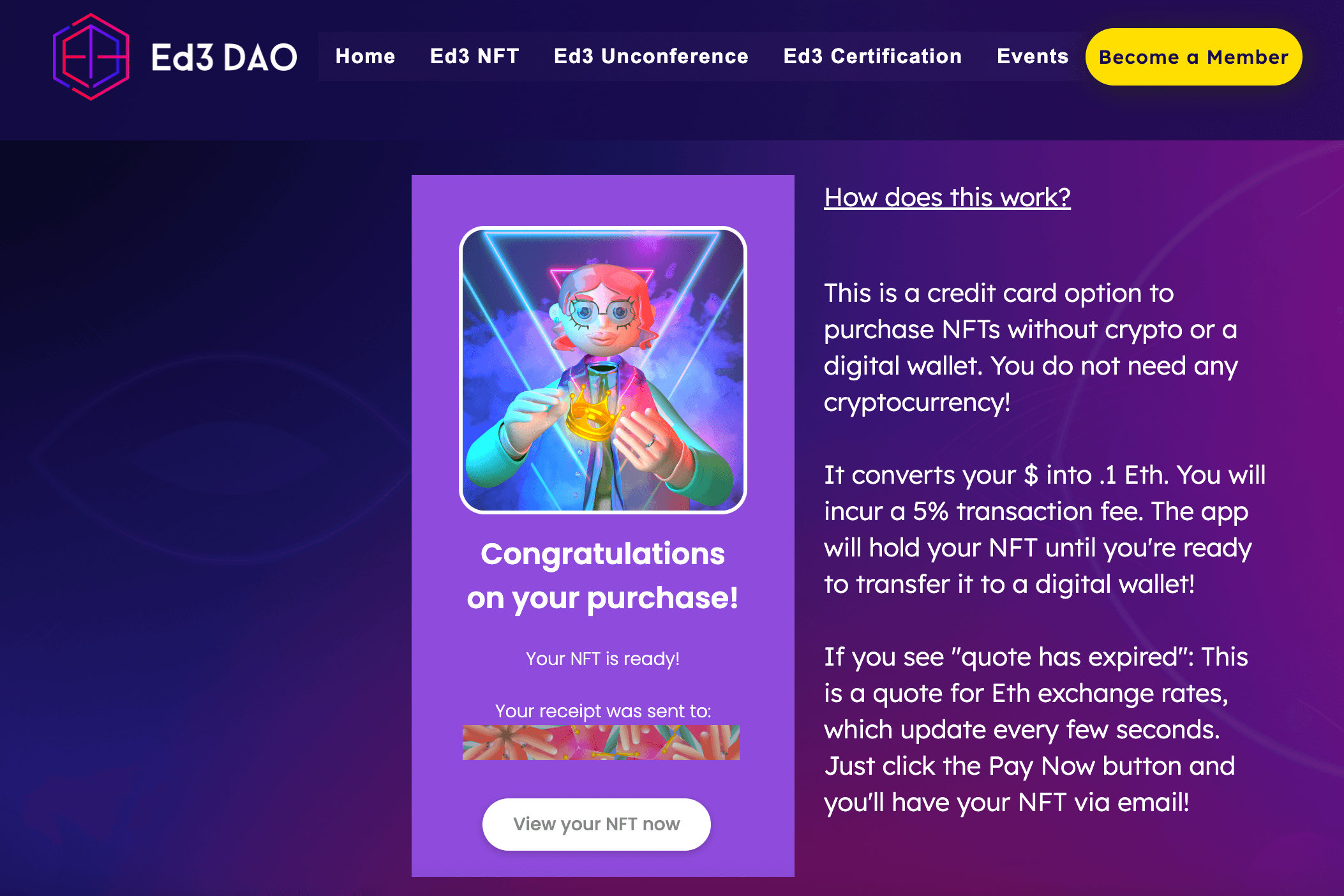 How to Set Up Collaboration Channels in Your DAO Community
Collaboration can be challenging but the friction is reduced by properly curated content and clear lines of communication.
Make it easy for people to figure out how to find information such as when and where meetings are held. This can comprise any combination of email, apps, Web2, and Web3 channels that work for your DAO.
Most of the Ed3 DAO–related communications occur on Discord but the community also uses Twitter to announce non-DAO communications to announce events. Future plans for communications include a newsletter that will be delivered via an email list.
How to Set Up Communications in Discord
To help make sure members don't miss announcements and messages, Ed3 DAO uses automation and role-setting via bots to help its members create the experience they want in Discord.
For example, someone interested in contributing to a specific area of your organization such as marketing can click on the Marketing role in Discord. A bot will show them the set of channels associated with marketing so they can choose the projects they want to be involved with.
To set up this type of automation for your DAO, think about the projects inside your organization and how you can help people self-select into lightweight teams that will move those projects forward. If the project is a podcast, for example, it will need people to manage the tech and the marketing, as well as hosts and someone to schedule guests.
Tools for Your DAO Community
Notion is a workspace that integrates with Google Drive to make it easy to embed charts and spreadsheets, as well as video and other content hosted across the internet. Ed3 DAO uses Notion as its knowledge base. This is where the organization shares forward-facing documents such as its white paper and weekly agendas.
Mirror.xyz is a similar solution with the added benefit of split stream payments, which allow you to monetize your organization's content and split the revenue on a percentage basis.
Snapshot is a token-based voting tool that helps manage DAO governance.
Other Notes From This Episode
Where to subscribe: Apple Podcast | Google Podcasts | Spotify | Amazon Music | RSS
✋🏽 If you enjoyed this episode of the Crypto Business podcast, please head over to Apple Podcasts, leave a rating, write a review, and subscribe.
Disclaimer: The information provided on this website is provided solely for educational purposes and does not constitute any advice, including but not limited to, investment advice, trading advice or financial advice, and you should not treat any of the website's content as such. Social Media Examiner recommends that you independently research any information contained on this Website and that you speak with an investment professional before making any decision to purchase, trade, hold or sell cryptocurrency. Nothing herein should be treated as a recommendation to buy, sell or hold cryptocurrency. Social Media Examiner cannot guarantee the accuracy of any information listed on the website and is not responsible for any missing or wrong information. All information is provided as is and should be used at your own risk. Social Media Examiner disclaims all responsibility and liability for your use of any information found on the website.