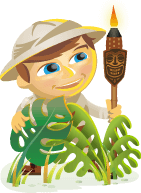 Do you want more sales?
Is content marketing a part of your strategy?
To explore how to create content that sells, I interview Marcus Sheridan.
More About This Show
The Social Media Marketing podcast is an on-demand talk radio show from Social Media Examiner. It's designed to help busy marketers and business owners discover what works with social media marketing.
In this episode, I interview Marcus Sheridan, a blogger, podcaster, and keynote speaker who specializes in content and inbound marketing. He's known as "The Sales Lion," and is the author of the brand-new book, They Ask You Answer: A Revolutionary Approach to Inbound Sales, Content Marketing, and Today's Digital Consumer.
Marcus explores how to market and sell with content.
You'll discover how the right content can overcome buyers' fears.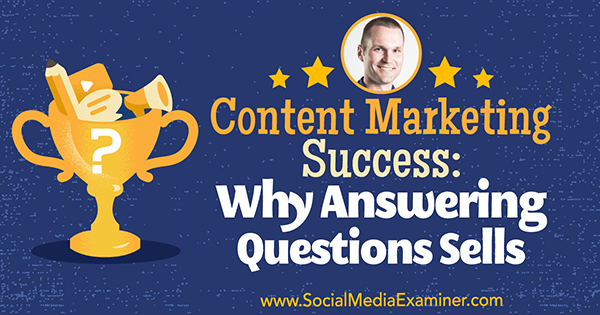 Share your feedback, read the show notes, and get the links mentioned in this episode below.
Listen Now
Where to subscribe: Apple Podcasts | Google Podcasts | Spotify | YouTube Music | YouTube | Amazon Music | RSS
Here are some of the things you'll discover in this show:
Content Marketing Success
Marcus' Story
Marcus began learning about content marketing during the 2008 market crash. Within 48 hours, his swimming pool business, River Pools, lost a quarter of a million dollars after five clients pulled their deposits. By January 2009, three consultants had suggested filing for bankruptcy. However, if Marcus filed, he and his partners would lose their homes and their 16 employees would lose their jobs.
Marcus knew he had to generate more trust, traffic, leads, and sales than ever, and he had no money to do it. So he looked at the Internet. Marcus read all about inbound marketing, content, and blogging. He learned that addressing his prospects' questions, issues, fears, worries, and concerns on the business website could help the business be successful.
In March 2009, Marcus told his two business partners that the company needed to live by a new philosophy: "They Ask. You Answer." Marcus brainstormed all of the questions he'd ever been asked and found that the major questions were often ones businesses don't like to answer online.
Committed to the new philosophy, however, Marcus began writing blog posts about customers' questions, including the good, the bad, and the ugly. The company became committed to answering questions more consistently and transparently than anybody in their space.

Listen to the show to discover how this new approach transformed the website's traffic, leads, and sales.
Online Content Overload
Now that many websites have taken the same approach to content that Marcus did, I ask Marcus what advice he would give to any business owner concerned that approaches to website content have changed.
Marcus says he's really bothered when businesses assume they shouldn't share their philosophies or content because they think everything has already been said. Those businesses are letting other people in their industry create the content.
Business leaders also think they shouldn't share content because their content isn't amazing. Marcus disagrees and notes that initially his writing and video content were bad. However, he kept going and now his content is good.
Listen to the show to hear what false idea Marcus says everyone believes.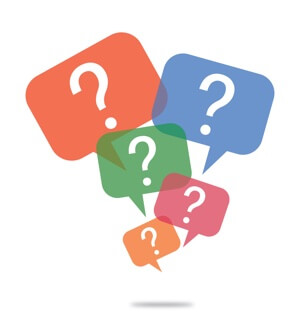 The Five Subjects That Make a Difference
In any industry, Marcus says buyers want to discuss five subjects as they research a company, product, or service online, and addressing these subjects on your website will help you reach your marketing goals.
Cost questions
Problems questions (what the drawbacks and issues are)
Comparisons (your product versus another)
Best of (for example, the best marketing automation software)
Reviews
However, Marcus finds that businesses don't like to talk about these topics on their websites. As a result, they lose customers. Most people research cost online before they buy and get frustrated when they can't find that information. Customers will call the first business that answers cost questions online.
Buyers don't call businesses that don't offer information about price because buyers know the company has the answer but is simply withholding it. Marcus emphasizes that buyers feel like the company is hiding something and the company loses the customer's trust. People give companies money because of trust.
Listen to the show to learn what percentage of every audience Marcus says doesn't talk about cost and price.
Why No One Talks About Cost and Price
Marcus believes companies don't talk about cost and price for three reasons:
The first reason is because the company has a very customized solution. Every job is different, and prices aren't set. However, these same businesses are able to explain what drives up the cost of their goods or services or what keeps costs low.
Second is the competition will find out the company's price. However, in reality, every business already knows its competition's pricing.
The third reason is the company is more expensive than the marketplace and talking about their cost and price might scare customers away. However, not addressing price is what actually scares customers away.

Talking about cost doesn't mean you need to give a price list on your website. Marcus says that the River Pools website answers the question "How much does a fiberglass pool cost?" by explaining the options and accessories, what drives the cost up or down, different price ranges, and the packages that would dictate those ranges. Ultimately, the 1,000-word answer is, "It depends."
Immediately after sharing that post about cost, Marcus received phone calls from buyers who said, "Finally, somebody was willing to address this question. I feel like I trust you guys already." Also, within days, the post became the first search result for anything related to the cost of a pool. That's still the case.

Based on advanced analytics and lead tracking, Marcus says the article about pool costs has generated more than $3.5 million in revenue. One article saved the business, his home, and his employees' jobs, and he never said how much a fiberglass pool costs.
Listen to the show to hear what I suggest as a fourth objection to revealing cost and Marcus' response.
How to Get Buy-In From Sales and Management
Marcus says the number-one email he receives comes from marketers who want to produce video and articles but don't have the necessary subject-matter expertise or support from sales and management.
To get buy-in, Marcus says that sales and management need to learn the value of content. For instance, Simon Sinek believes that to create a culture in which your organization sees itself as teaching or problem-solving (which is essentially what content marketing does), you must help people in your organization with three essential elements: the what, the how, and the why.
Because buy-in is so important, Marcus doesn't take on a client unless they start with a workshop where he explains the what, how, and why. The workshop can have as many marketers as the company wants (they don't even need to be there), but the sales team and at least one person from the leadership team must attend. When sales teams see how content can make their jobs dramatically easier, salespeople want to be a part of marketing.
Listen to the show to learn what happens when Marcus asks the leadership in most organizations to define content marketing.
Advice for Creating Video Content
I ask Marcus to share his advice for creating content, even for people who aren't great writers. Marcus says that someone in sales might not be a good writer, but is a communicator. With a little coaching on video, sales teams can be great.
Every company that wants to be seen as the Wikipedia of their space must have a content manager who owns the task of producing content and is able to write, edit, interview, and hopefully produce decent video.
If you're a solopreneur, you're the content manager. However, bigger companies need a dedicated content manager because employees who are already fulfilling several other roles can't realistically manage the content too. Slightly larger companies may even have a content manager and a videographer.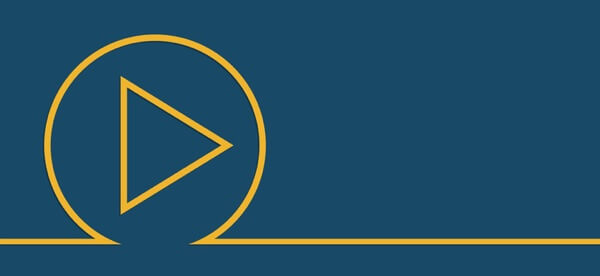 Marcus recommends companies do interview-based videos because people aren't good at talking to cameras naturally.
The interviewer keeps the conversation flowing and makes the interviewee, who's the salesperson and subject-matter expert, look smart. Both the interviewer and interviewee are on camera, and they want to acknowledge the camera to some extent. Marcus recommends that both people stand instead of sitting in chairs so they're more animated. Also, if you have a product you can show, be sure to include it in the video.
Marcus says his team will produce on average 20 videos for a company in three hours. To achieve this level of output, Marcus says that his team follows two main rules.
First, no matter what you say throughout the take, you aren't allowed to stop. The moment someone thinks they can stop, they stop a lot more, because they become more worried about messing up than about going forward. Second, you can do a second take. When you start the day, for the first hour or two you might record one, two, or maybe three takes. By the end of the day, more than 50% of the videos are done in one take.
After you produce the video that shows off the sales team's expertise, the buy-in from the sales team increases. The sales team likes having content to share with prospects, and the silos separating marketing from sales, management, and engineering start to disappear.
https://www.youtube.com/watch?v=jDMESG0hANQ&t=7s
Listen to the show to discover the best place to find a good content manager.
How to Create Content That Overcomes Buyer Fears
Marcus emphasizes that when content marketing is fluff, it won't produce results. For instance, an article about "Five fun games to play in your swimming pool" is fluff, because the article doesn't address whether that person wants to buy a pool. They may just be having a party in the YMCA pool on Saturday.
Marcus says your content should answer bottom-of-the-funnel questions:
When people search for "How much does a fiberglass pool cost?", you know they're going to spend money on an in-ground pool.
A search for "fiberglass versus concrete pools" is a good comparison-based question.
When people search for "Who are the best fiberglass pool builders in Virginia?", you know they're getting a pool, they want fiberglass, and they live in Virginia.
If users look for "the problems with fiberglass pools", you know they want a pool and are vetting them because want to see whether fiberglass is a good fit.
Most companies, Marcus says, never address the elephants in the room; the things they see as hindrances. However, the smartest companies take the elephant that's in the corner and bring it to the front of the room and say, "This is our elephant. Does anyone have an issue with it?"
To convey the tone and style of this content, Marcus uses fiberglass pools as an example. Marcus says he would begin a video or an article with, "Fiberglass pools are not for everybody. In fact, there are times when other types of pools are a better fit. For example, a fiberglass pool doesn't get wider than 16 feet, it doesn't get longer than 40 feet, and it doesn't get deeper than 8 feet. You also can't customize it. But if you're looking for a low-maintenance pool that's less than 16×40 and less than 8 feet deep, and you can find a shape and size that fits your needs, it might be a great choice for you." The content needs to weigh the pros and cons to get the elephant out of the way, and can usually do so in 800 to 1,000 words.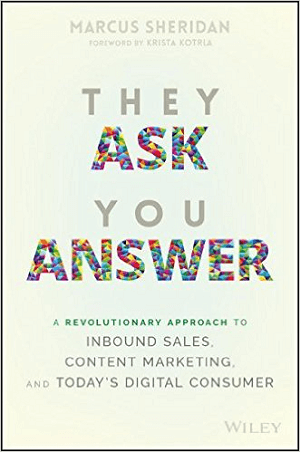 I ask if there's an industry where this approach doesn't work. Marcus responds by asking, "Is there an industry where great teaching, communication, and problem-solving don't matter?" People in B2G (the government space) might say everything is RFP-based. However, Marcus has B2G clients and says the government is doing a surprising amount of procurement through the Internet. Plus, this online procurement is growing, especially as more Millennials enter the procurement space.
Marcus says his book, They Ask You Answer, is a philosophy of business. It's transparent and honest. He knows customers will have these conversations with somebody, whether the topic is about the good, bad, or ugly. Marcus wants that conversation to be with him so he can have some control in the conversation. His approach dictates the way you communicate online, as well as the way you sell offline.
Listen to the show to hear why Marcus is so passionate about this topic.
Listen to the show!

Key takeaways mentioned in this episode: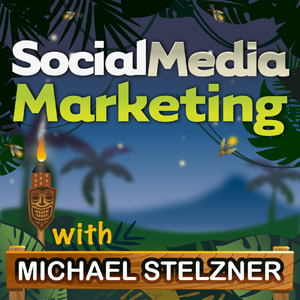 Ways to subscribe to the Social Media Marketing podcast:
What do you think? What are your thoughts on content marketing? Please leave your comments below.