Are you interested in digital and physical art? Looking for a Web3 community that connects artists and collectors?
In this article, we'll explore how a social marketplace and community driven art is elevating artists.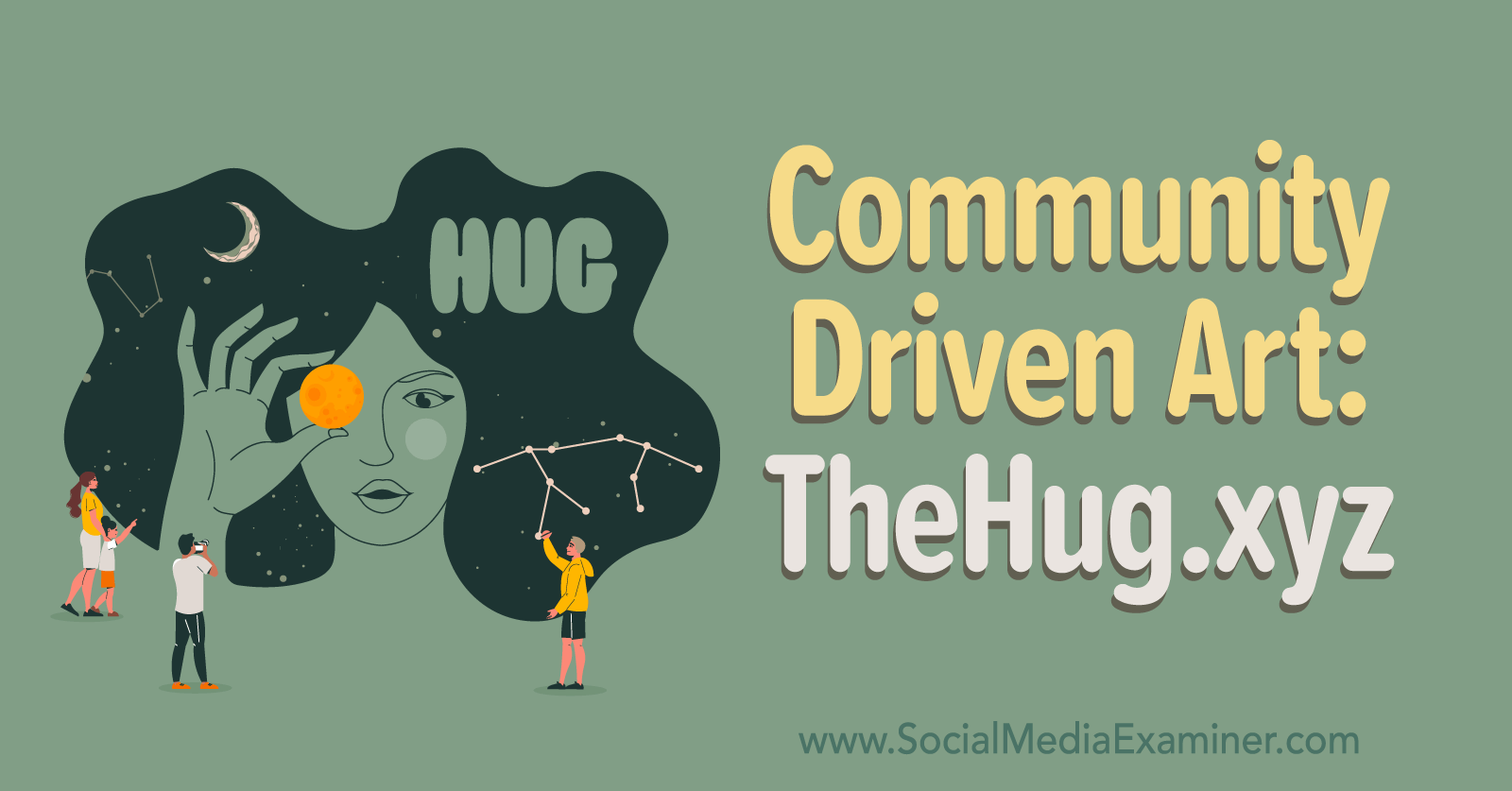 Why Artists Should Embrace NFTs for Their Art
Non-fungible tokens (NFTs) present an exciting opportunity for artists to share and monetize their creative work. If you're on the fence about NFTs, here are three reasons this new technology may be beneficial for your art business:
Tap into new demand: A new generation of crypto-savvy collectors is purchasing art as NFTs. These buyers are more digitally native, making them easier to reach than traditional collectors who rely on galleries and exhibitions. Listing your art as NFTs allows you to connect directly with this emerging audience.
Diversify your income: Selling NFTs can provide a new revenue stream alongside your existing art sales and projects. Many successful artists continue to offer physical art, brand collaborations, commissions, and more, while also minting NFTs. Think of NFTs as just another option to monetize your style and creative vision.
Regain control: NFTs give you autonomy over how your art is sold and shared with fans. You don't need to rely on algorithms to be seen or galleries to facilitate purchases. This direct distribution puts you in control of how you earn money from your art.
You have little to lose by minting a few NFTs to test audience response. If it fails to gain traction, you've lost nothing more than a bit of time and minting fees. But if your NFTs flourish, you've opened up a rewarding new revenue stream.
To support and elevate artists as new technologies evolve, co-founders Debbie Soon and Randy Zuckerberg set out to build The Hug.
Launching The Hug
The team that started The Hug recognized the importance of community from day one. They began by building an audience on Twitter in 2022.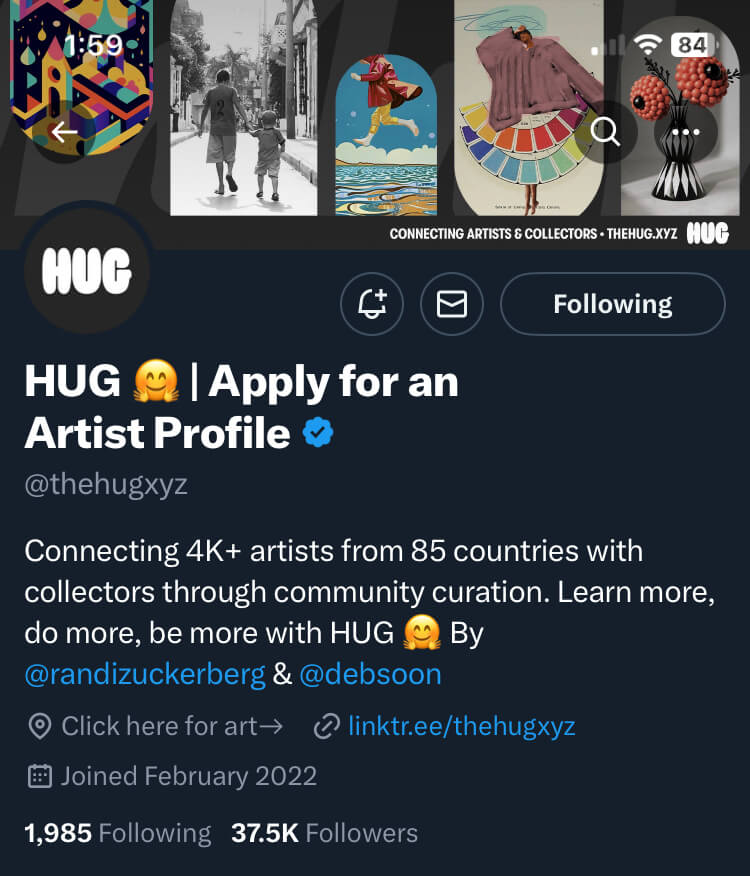 Then they assembled 300 highly engaged community members in an invite-only Discord server to support the project.
This dedicated community rapidly compiled artist listings and profiles through a shared Notion document. By crowdsourcing artist discovery and recommendations to their community members, The Hug quickly amassed more than 500 vetted artist profiles.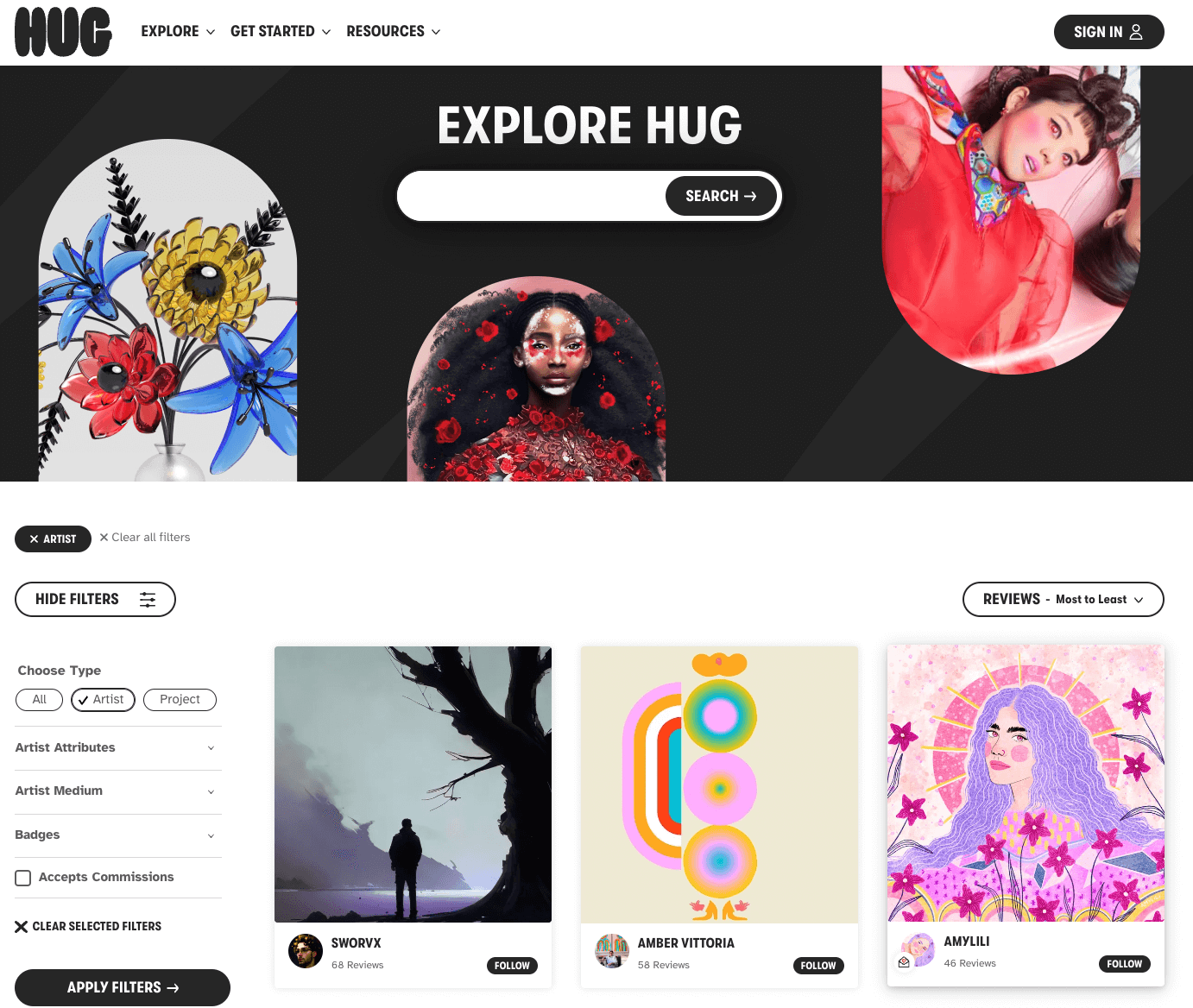 Thanks to this community curation, The Hug had a searchable database of artists ready for its formal summer 2022 launch. This prepared a polished first experience that immediately delivered value to users.
Growing The Hug
The Hug exemplifies how projects can tap into community excitement to fuel growth. By cultivating true supporters, The Hug benefits from artists and collectors voluntarily promoting the platform through their own networks.
The Hug now has more than 3,000 vetted artist profiles spanning 85 countries and approximately triple that number of collectors.
Every artist who wants to join The Hug starts with an application process.
Then a team of community curators votes on whether to accept the artist. This system ensures that The Hug's culture stays intact and prevents gatekeeping by any single person.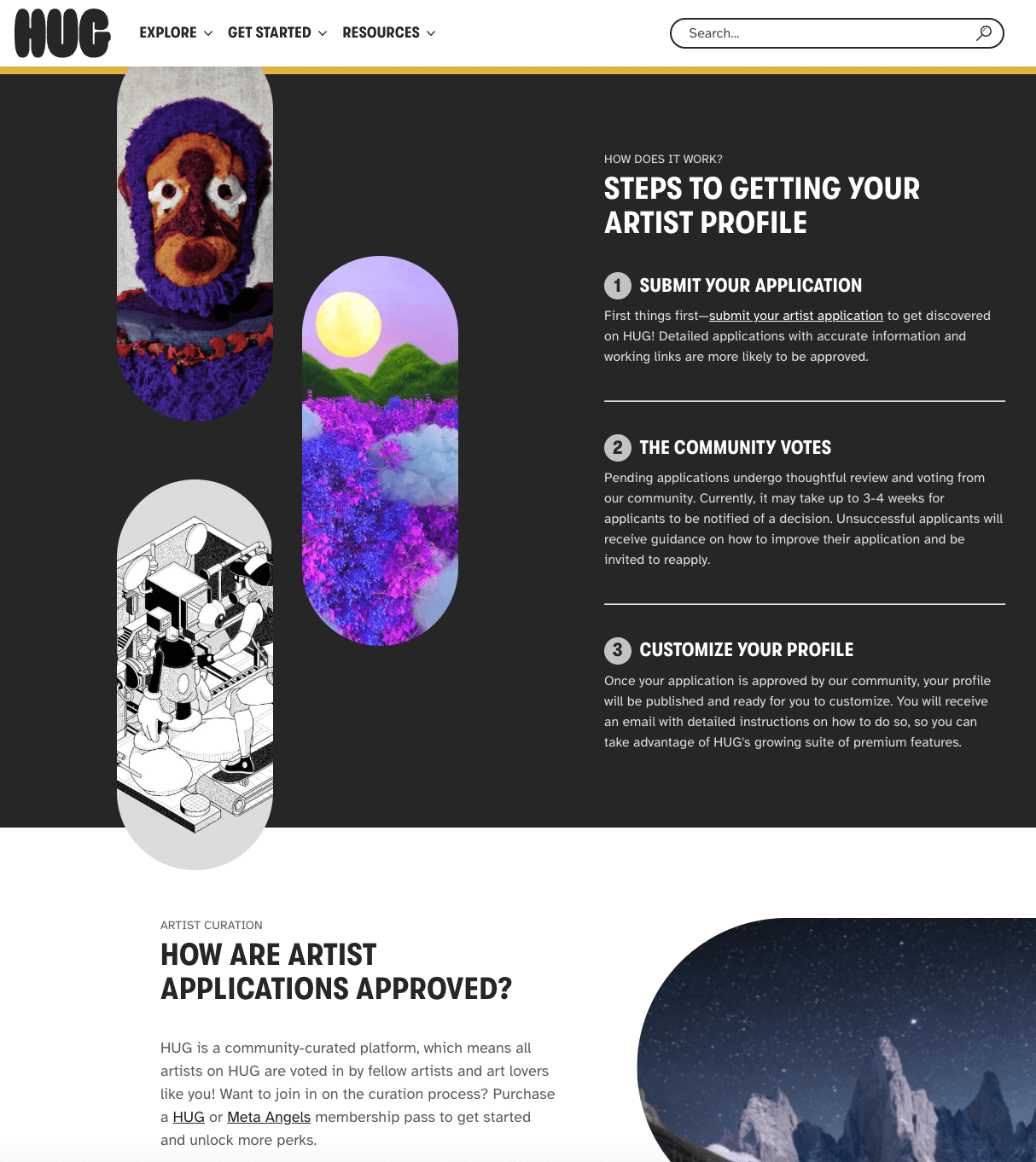 How The Hug Supports Artists
By providing exposure, education, and community, The Hug empowers artists to thrive as creative entrepreneurs.
First, each artist gets a customized profile to share their work and story. The platform's home page then surfaces the profiles of new and popular artists.
Artists also have the opportunity to take part in The Hug's special events such as gallery exhibitions, media spotlights, and partnerships. Participation in these opportunities is based on votes from the community so the process is democratic.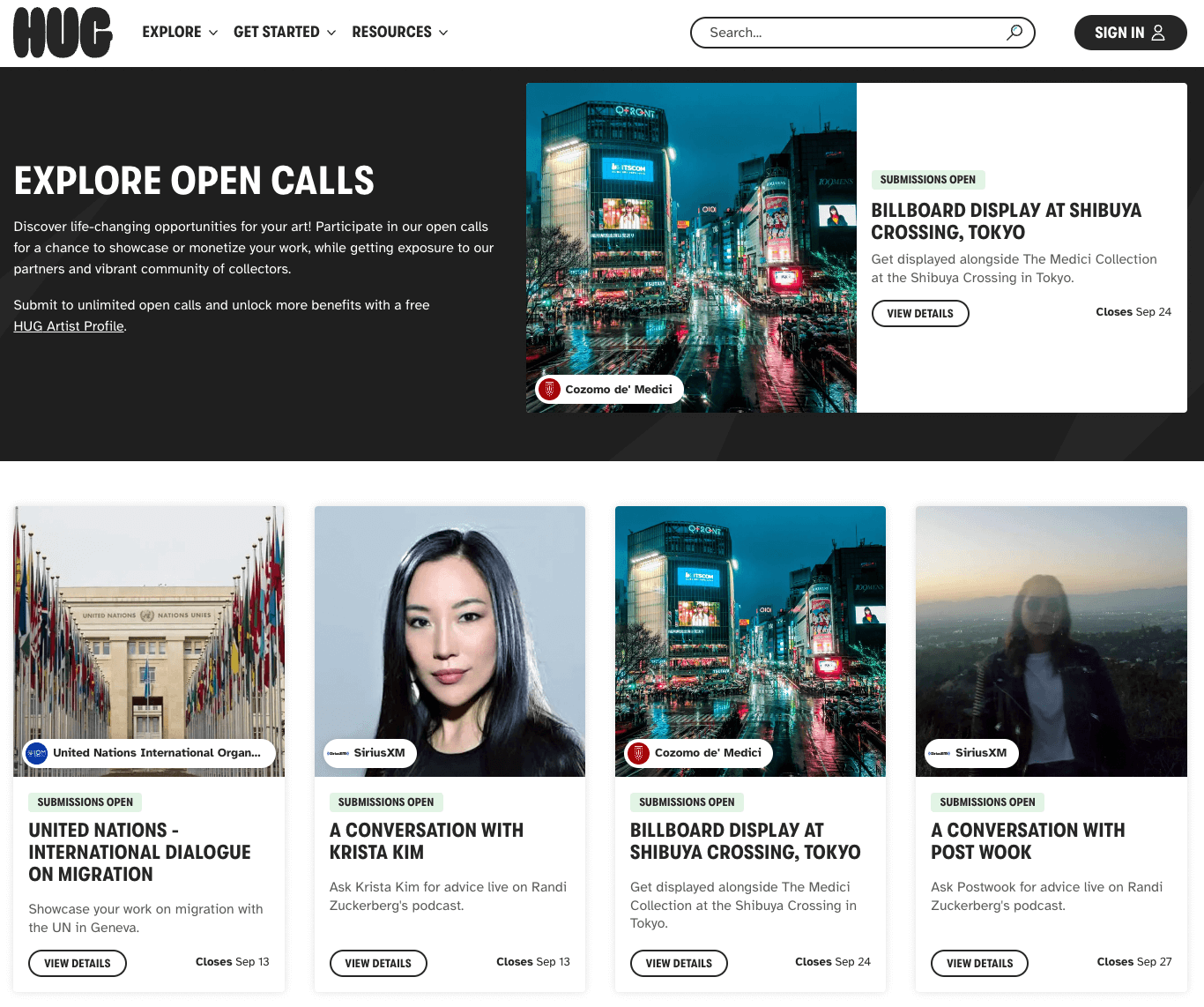 Additionally, The Hug shares free educational resources like its weekly newsletter entitled Creator Royalties or training programs on topics like dynamic NFTs.
Finally, the community is incentivized to engage in behaviors that further the mission of The Hug. For example, users who follow, shout out, and review artists, earn Hug Points.
Hug Points
The Hug utilizes a loyalty program called Hug Points to motivate desired user behaviors. These points work similarly to airline miles or other traditional rewards programs.
Users earn Hug Points for various actions that engage the community and support artists. Following an artist, writing an artist review, voting on platform decisions, and other participation garners points. A leaderboard showcases top monthly point earners, tapping into people's competitive instincts.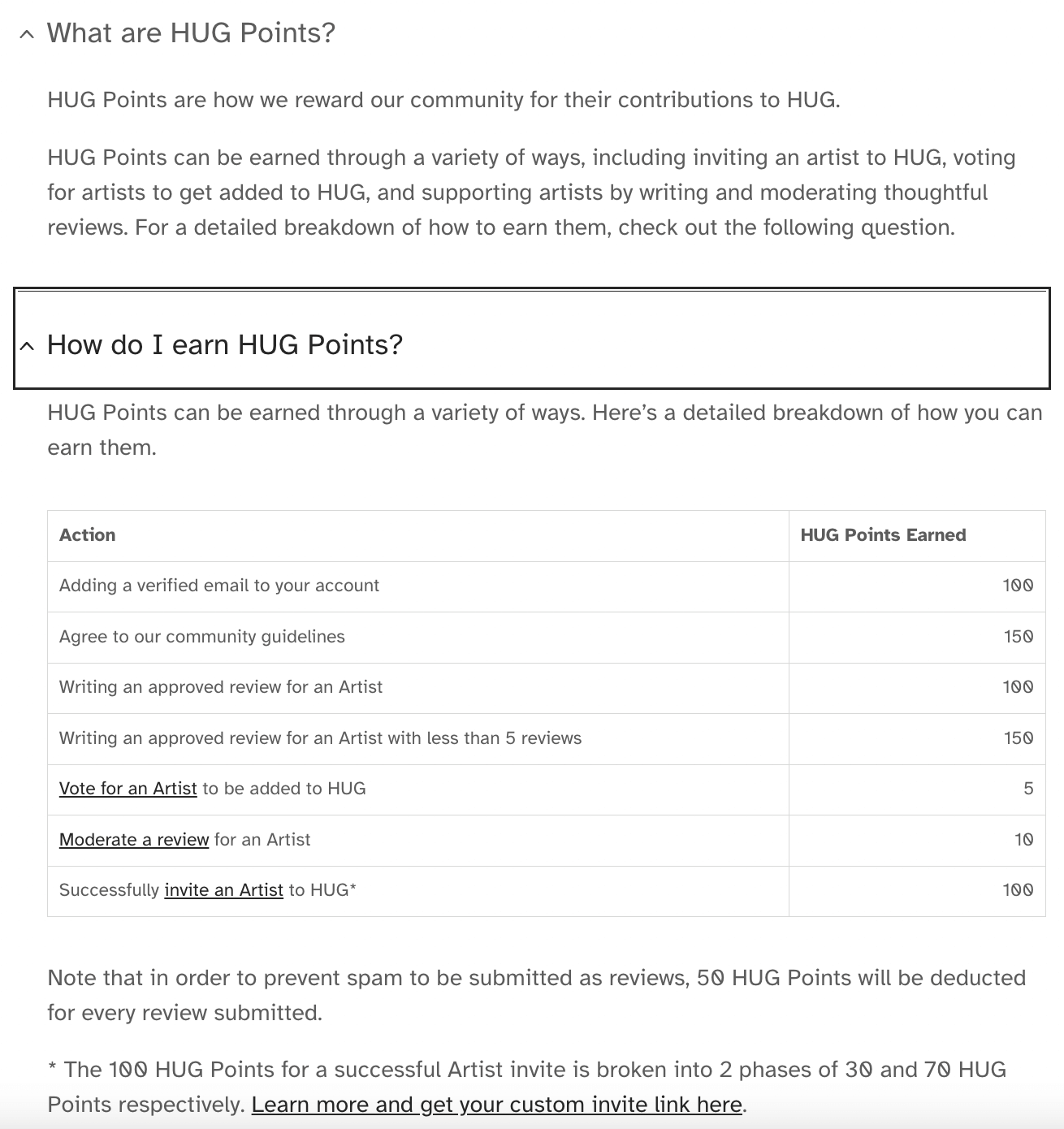 To make the rewards enticing, points are exchangeable for free art acquired from artists in The Hug community. This closes the loop by enabling supporters to collect the works they've shown appreciation for.
Other Notes From This Episode
Where to subscribe: Apple Podcast | Google Podcasts | Spotify | Amazon Music | RSS
✋🏽 If you enjoyed this episode of the Web3 Business Podcast, please head over to Apple Podcasts, leave a rating, write a review, and subscribe.
Disclaimer: The information provided on this website is provided solely for educational purposes and does not constitute any advice, including but not limited to, investment advice, trading advice or financial advice, and you should not treat any of the website's content as such. Social Media Examiner recommends that you independently research any information contained on this Website and that you speak with an investment professional before making any decision to purchase, trade, hold or sell cryptocurrency. Nothing herein should be treated as a recommendation to buy, sell or hold cryptocurrency. Social Media Examiner cannot guarantee the accuracy of any information listed on the website and is not responsible for any missing or wrong information. All information is provided as is and should be used at your own risk. Social Media Examiner disclaims all responsibility and liability for your use of any information found on the website.