Want to grow your business? Wondering how to set up a marketing system that delivers consistent results?
In this article, you'll discover how to build a five-stage marketing plan that works.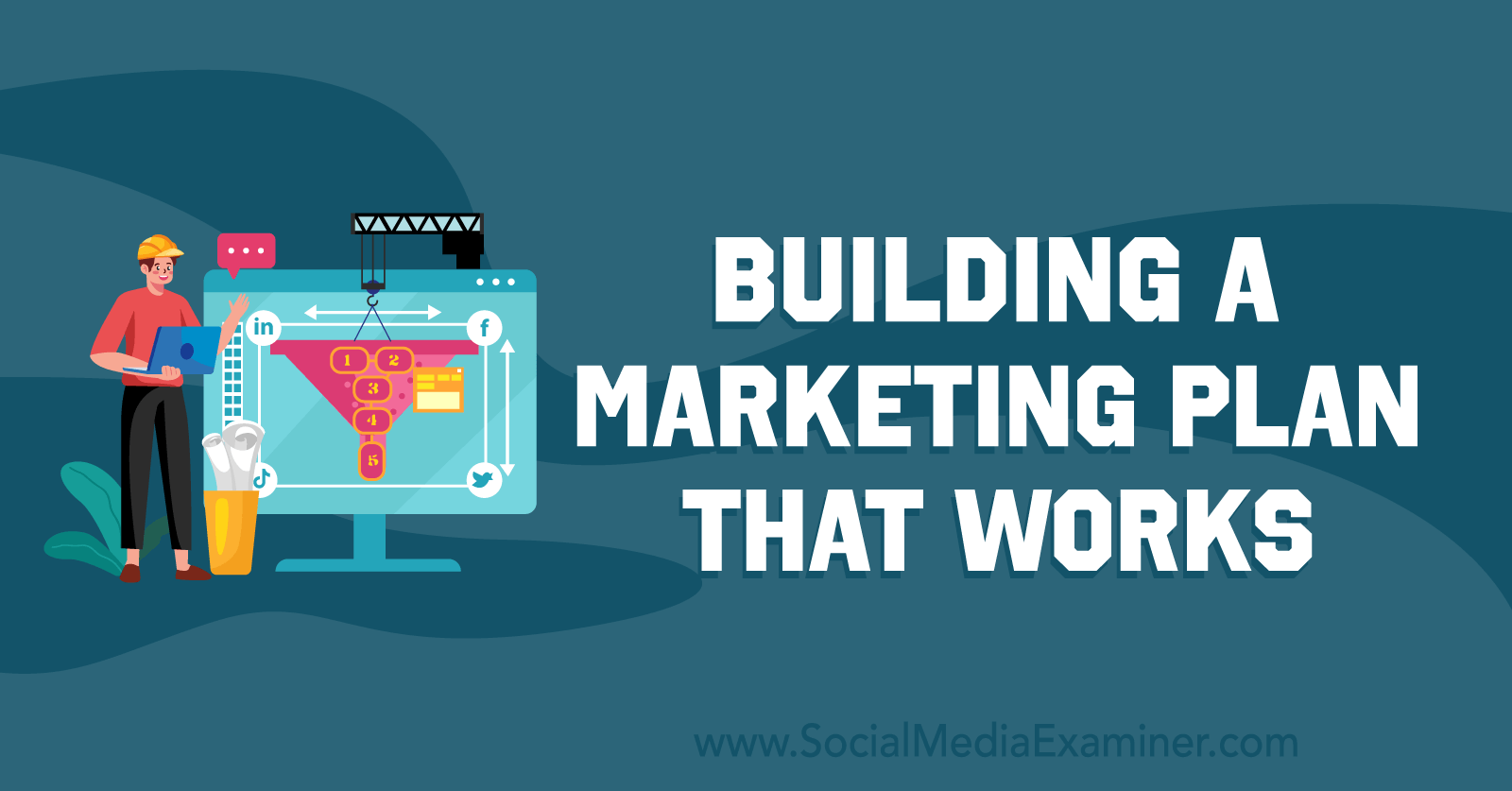 Why You Need a Social Marketing Strategy
Social media marketers are great at analyzing individual platforms. We know the latest trends on TikTok, the newest updates to Instagram, and the secrets of organic posting on Facebook.
But sometimes it's good to zoom out and see the bigger picture. That's where marketing strategies comes in.
Strategy helps you do the right thing, in the right place, for the right people. With a targeted message, you can earn sustainable and continuous growth. And you'll be able to understand exactly what parts of your marketing efforts are working and why.
Pick the Winning Marketing Channels
Strategy sometimes means making unexpected choices. Maybe you won't use the same social networks that everyone else uses, or post in the same formats. That's because you'll do what works for your business, instead of what's popular.
The latest fads and hacks might get you some quick wins but those wins might not bring the sustainable, quality returns that you want. They might take more effort or resources than you can justify. Or they might simply speak to the wrong audience.
For example, at the beginning of 2023, everyone's excited about AI tools and there's a lot of potential. Before you dive in, it's worth pausing and asking yourself, "How is this relevant to my business? What will it do for my business?"
Powerful new AI tools like ChatGPT-4 could transform marketing if they're used in the right way.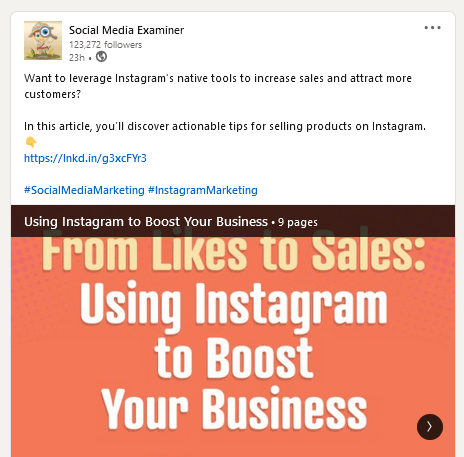 The most successful businesses on social media didn't get there by following fashions or through luck or intuition. It might seem that way but in fact everything they do is grounded in strategy. They've picked their platforms, content formats, and messaging—strategically.
Show the Results of Your Social Media Marketing Plan
Whether you're a business owner working with clients or employed as part of a marketing team, strategy also matters for your job security.
You need to be able to show the results of your marketing activities. Real, valuable results like revenue and customers, instead of vanity metrics such as likes and shares. A solid strategy makes it easier to achieve marketing objectives and then measure results.
What's more, it sets you up for the future. If you offer to get 1,000 new followers for your client, then that's a finite achievement. You reach it and the job's done. But if you create an in-depth strategy that will keep growing the business and generating revenue over time, then you offer value in the long-term.
The Marketing Master Plan
So today, we're stripping your social media marketing all the way back to strategy. Forget the latest tools and marketing tactics. Forget A/B testing and metrics.
Let's talk about the basics: doing the right thing, in the right place, for the right people. That's how you get better results with less effort. That's the digital marketing master plan.
We're going to build a social marketing machine in just five steps. Each step depends on the one before it. If you cut corners, the machine won't work!
We call these steps the 5 Ms:
Model: what you're selling.
Market: who you're selling to.
Message: how you're selling.
Media: how your message gets out there.
Machine: putting all the parts together.
#1: Your Marketing Plan: Model
The very first step is defining your business model. Ask yourself:
What does this business do?
How does it provide value for customers?
Why should those customers care?
This is all about finding your unique sales proposition. Distill your model down to just one or two key revenue drivers. They could be hero products or your most valuable services. Once you know what to focus on, think about how to differentiate your business from its competitors.
Don't worry about minor products or fringe benefits just yet. They don't bring enough value to your strategy. It's better to excel at one thing than to have a mediocre offer on five different things. If your business is large enough to have more than two revenue drivers, then congratulations! Your business is also large enough to have separate marketing strategies.
The strategy we're building here will sell one offer to one segment of the market at a time. It's all about focus and differentiation.
#2: Your Marketing Plan: Market
Next question: Who are you selling to?
You may think you already have a clear idea of your target market or target audience. Maybe you have a document full of buyer personas.
When did you last update those ideas? Markets and individual people have changed a lot in the past few years. Are you sure you're still selling to the right customers? Especially if you're struggling to sell a new service or you find that an established product suddenly isn't selling, it might be time to check in on your market.
When you're defining your market, you'll need to consider three different aspects:
Demographic. This includes things like age, gender, income level, and occupation of your ideal customer.
Geographic. Location details like their province, state, or county.
Psychographic. Subjective information such as their attitudes, values, beliefs, lifestyles, affiliations, challenges, worries, and pain points.
The psychographic aspects of your audience are the most important. And they're also the most subject to change. As new technology, trends, and ways of working come in, your market may look radically different.
You need to understand exactly who you're selling to, as well as their problems. What are their struggles that your business alone can solve?
Your goal is to identify the top 20% of your customers so don't worry if the market you define excludes some of your customers. This strategy is only going to focus on the highest-value customers who'll bring in sales over time and refer you to other high-value prospects.
#3: Your Marketing Plan: Message
When you know your model and your market, it's easy to create the right message. You know who you're speaking to and what you want to say.
This stage of the process deserves the most time and effort, though. You need to come up with a compelling, convincing, and absolutely clear message. The message must speak to your market. It must tap into their highest hopes and deepest fears; their pain points and problems; and their desires, goals, and aspirations.
The right message will bridge the gap between negatives and positives. It will guide your market from their problems toward a solution—in the form of your business.
When marketing campaigns fail, it's usually for one of two reasons:
They're focusing on the wrong market—trying to solve a problem that the audience doesn't have.
They're sending the wrong message—they have the right model and market but their audience doesn't care enough about the problem yet. Your message should speak to a problem that people urgently want to solve.
If you're struggling to sell, sometimes it means you need to adjust your model or market. More often, you just need to reframe and reposition your message. Sometimes, it's as simple as catching up to the language your market is currently using.
For example, if you want to sell a service to nutritionists, then you should read the top five nutrition books on Amazon before you write your marketing message. Why? Because those books will teach you the keywords, style, and phrases that nutritionists are currently using. Your marketing message will be written in their language instead of yours.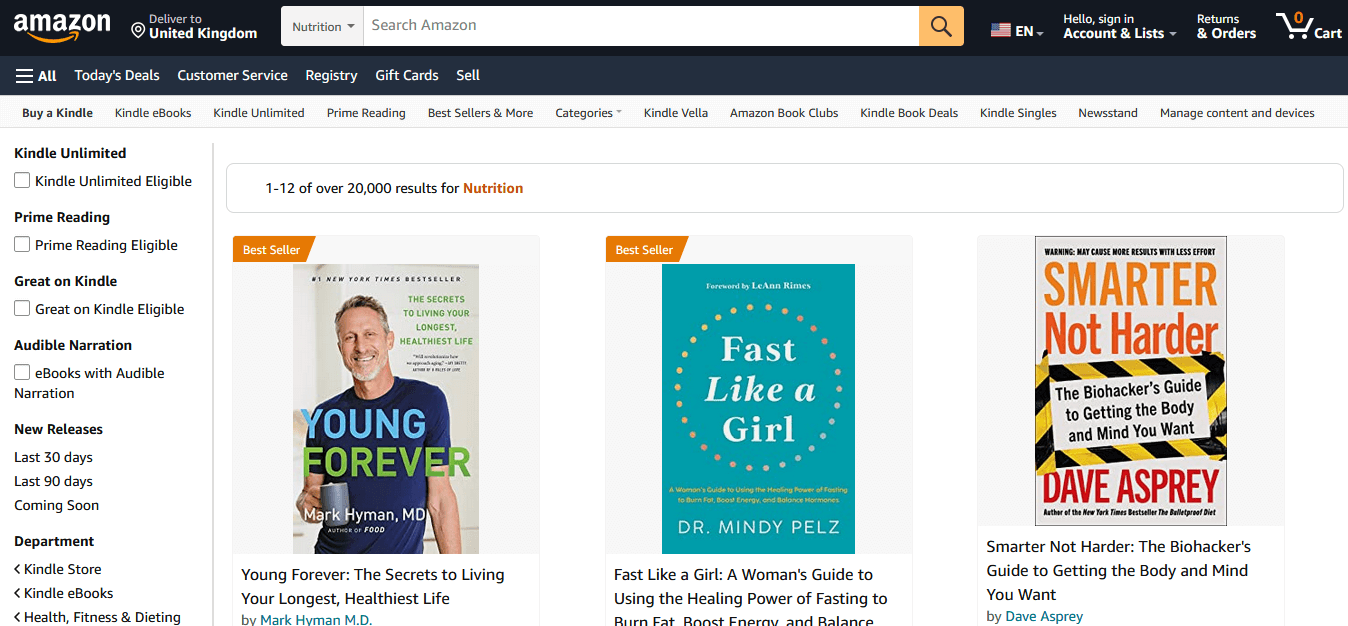 #4: Your Marketing Plan: Media
You've created the perfect message. Now what? How do you make sure that it reaches the right people?
You don't want to get lost in the wasteland of social networks and media channels that aren't used by your market. In the end, the pros and cons of different platforms are irrelevant. Trends are irrelevant. Anecdotal wisdom about the most effective social networks are irrelevant.
The only thing that matters is where your audience hangs out.
That's where you need to share your message. If you did the work to define your market, you'll already know exactly where to find them. You can avoid wasting time on platforms or trends that don't match your business.
Of course, there's more to media than just selecting a platform. You also need to think about the details.
Which media platforms or social networks will you use?
Is paid or organic content more effective for your market?
What kind of content do they enjoy most: video, images, text, or podcasts?
Does long-form or short-form content work better for your message?
Of course, the answers to some of these questions are interdependent. If you use YouTube and Instagram, then video is almost inevitably your top content format. If you use a combination of different social networks, then you might prefer content that can be quickly repurposed across platforms.
Video and audio are especially flexible formats. You can recut longer content into short-form pieces and generate transcripts to use as text posts. Longer articles can be recut into short posts and slide decks. Work smarter, not harder!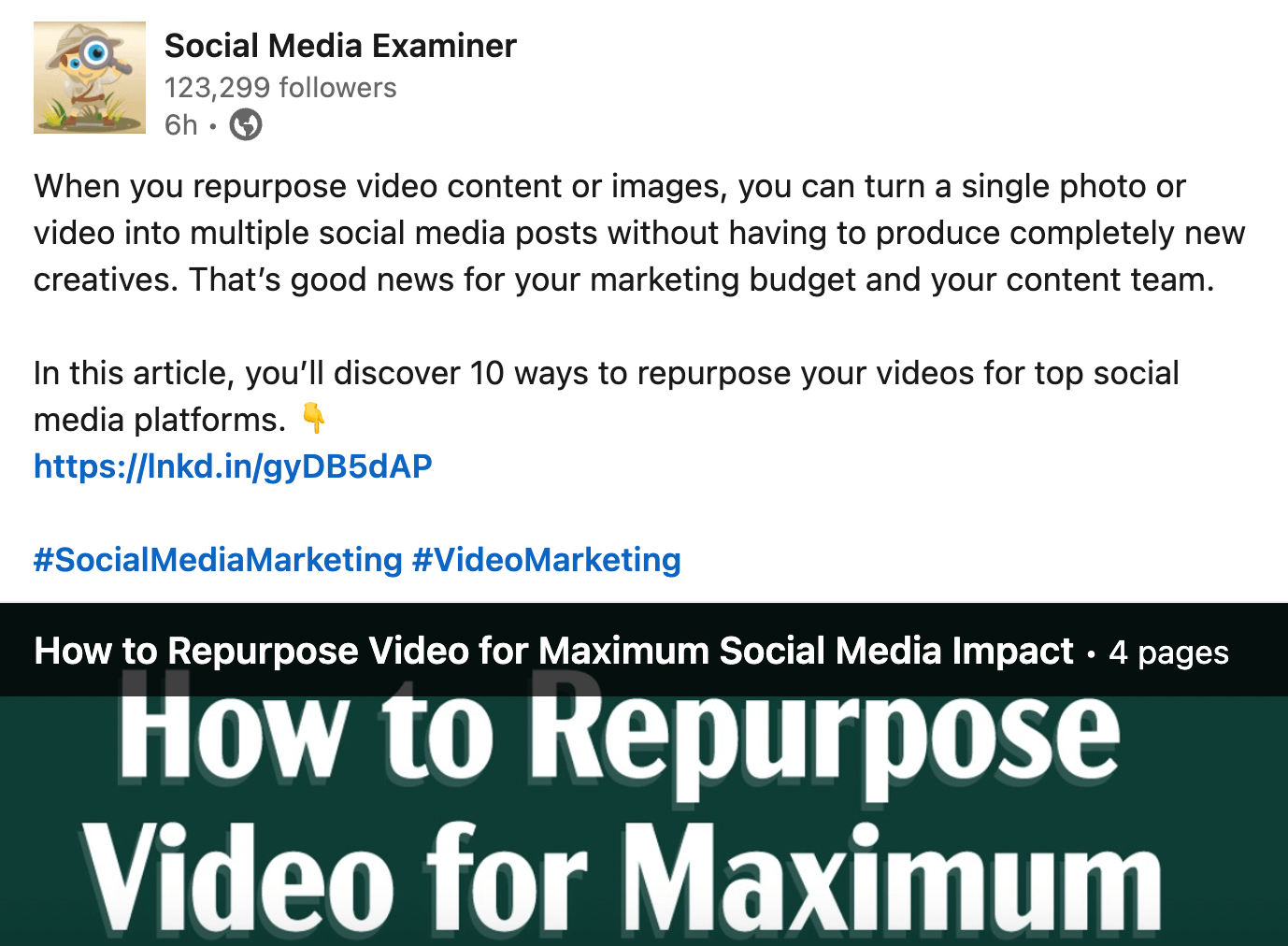 #5: Your Marketing Plan: Machine
You've got your model, your market, your message, and your media. Now it's time to put all the pieces together to create the ultimate social marketing machine. You'll win leads from social media and send them on a seamless customer journey, transforming them into dedicated brand advocates.
But here's the cool part: you're going to do it all in reverse.
A lot of marketers start by creating a marketing funnel. They create the funnel, and then they hope customers will do what they want. We're not doing that. In the machine, you start by deciding what you want from customers. Then you reverse-engineer their journey to create a marketing funnel.
Let's say that you want people to sign up for a masterclass. That's going to bring in some money and give you opportunities to cross-sell, upsell, or get referrals.
Now take a step back. How do people get to the masterclass? Maybe they had to go through a sales call. How did they schedule that? They clicked a link from a webinar. OK, how did they find the webinar? Keep following the steps back until you have a complete customer journey.
In 9 cases out of 10, you'll end up with a pretty classic marketing funnel that starts with social media, offers a lead magnet, and ends with owning the lead. But the key difference is that it's been designed with the customer journey and end goal in mind. It's not just a standard template where you've slotted in different scraps of content.
What's more, because of the way that the Social Marketing Master Plan works, you'll be able to spot issues quickly. When people slip out of the funnel, is it because of the model, the market, the message, or the media? What can you tweak? How can you become more effective?
When marketers start by creating a funnel, they always assume they have funnel problems. In fact, it's more likely that they're sending the wrong message or speaking to the wrong people. You'll be able to catch problems like that more quickly because of how you've built your machine: starting with the basic components like model and market, and then putting the machine together at the end.
If you've followed all of the steps in the Social Marketing Master Plan, you should see more customers successfully completing that marketing funnel. Don't forget to check in regularly to see if your market has shifted or your message could be improved. Every machine needs some maintenance from time to time, after all.
Other Notes From This Episode
Where to subscribe: Apple Podcast | Google Podcasts | Spotify | RSS
✋🏽 If you enjoyed this episode of the Social Media Marketing podcast, please head over to Apple Podcasts, leave a rating, write a review, and subscribe.
---
Stay Up-to-Date: Get New Marketing Articles Delivered to You!
Don't miss out on upcoming social media marketing insights and strategies! Sign up to receive notifications when we publish new articles on Social Media Examiner. Our expertly crafted content will help you stay ahead of the curve and drive results for your business. Click the link below to sign up now and receive our annual report!