Is your Instagram marketing working? Are you using outdated strategies and tactics?
In this article, you'll discover how to audit and improve your existing Instagram strategy.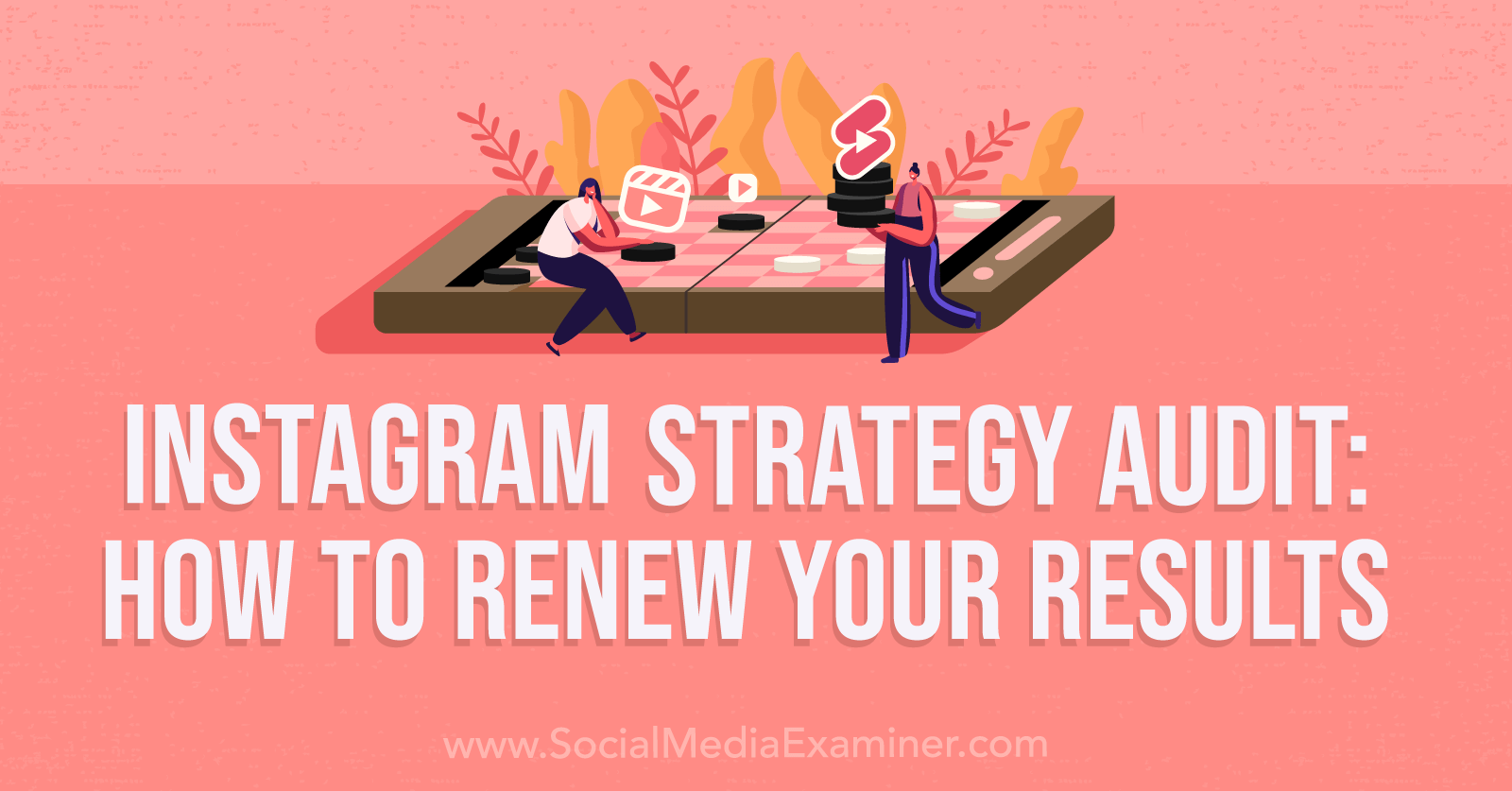 Why Audit Your Instagram Strategy?
Social media marketers don't like to live in the past. Instead, we're always thinking ahead: the next post, the next campaign, the latest trend, the newest social platform.
But it's worth looking back every so often. Examining the content you've already created will help you understand what works and where you're missing out.
In this guide specifically, we're looking at how an Instagram audit can:
Get rid of outdated strategies that are holding you back
Boost conversions from your profile page
Smarten up your evergreen content such as highlights
Explore new (and old) content formats to find new audiences
Your Instagram strategy is never finished and your Instagram presence can never be perfect. There's always more you can do to target your Instagram audience, understand their needs, and create an offer that entices them off the social network and into a sale.
Let's get into it.
4 Instagram Tactics to Stop Using Right Now
Instagram was first launched in 2010. That means some of us have been marketing on the platform for over a decade. Over time, it's easy for bad habits to creep in.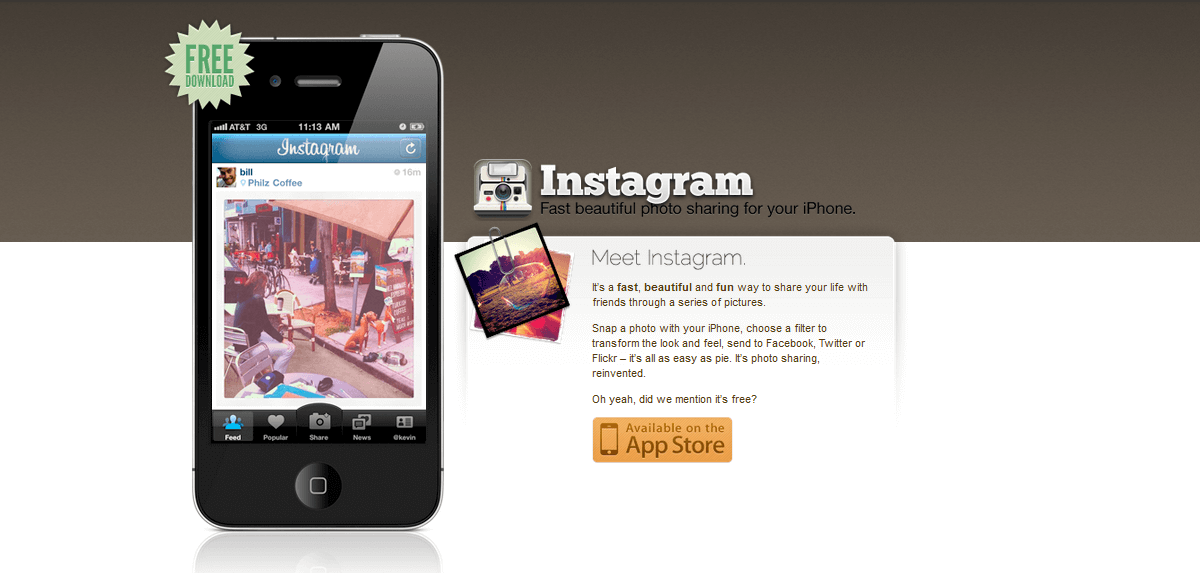 Here are four ways that you can instantly improve your Instagram presence, simply by dropping these outdated tactics.
#1: Follow/Unfollow
The "follow/unfollow" tactic was popularized by bloggers around 2015. It was an effective hack in the early days of the Instagram algorithm when simply following someone would get their attention.
It was easy. You followed someone, maybe they followed you back, and then you instantly unfollowed them to keep your feed tidy.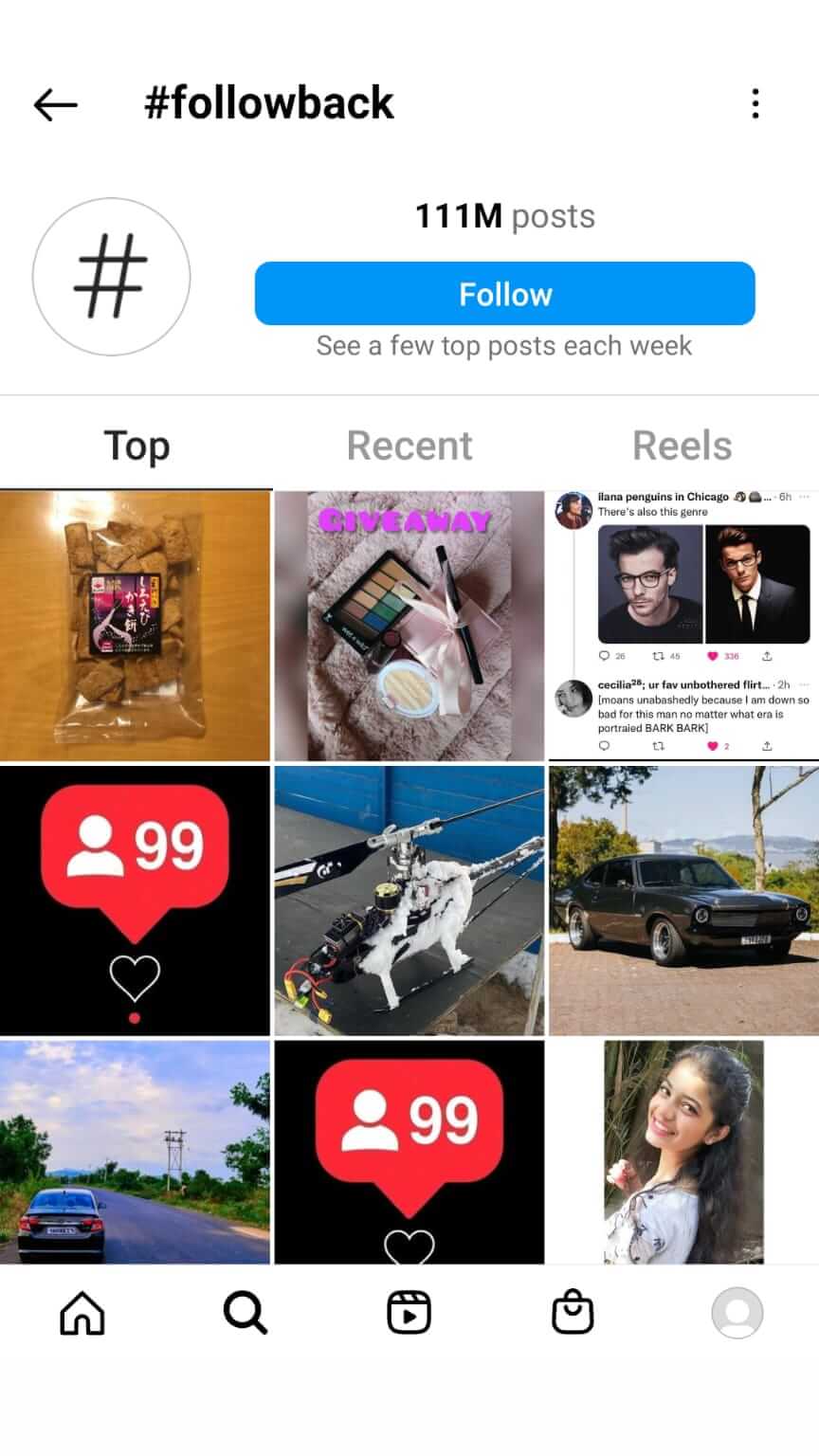 But there are several problems with follow/unfollow.
You'll get followed back by accounts that crave engagement, not accounts from your target audience.
You risk getting flagged by the algorithm for spam.
It's disrespectful to other accounts that are trying to build a genuine audience.
Not to mention that follow/unfollow is slow, time-consuming, and boring! There are much more effective, creative ways to use your time on Instagram.
#2: Engagement Pods
Engagement pods or engagement groups are other tactics that grew out of blogging. Bloggers are a tight-knit community, and back in the day, some of them banded together to boost their Instagram engagement.
In an engagement pod, you agree to like, comment, or share each other's Instagram posts. If you scratch their back, they'll scratch yours.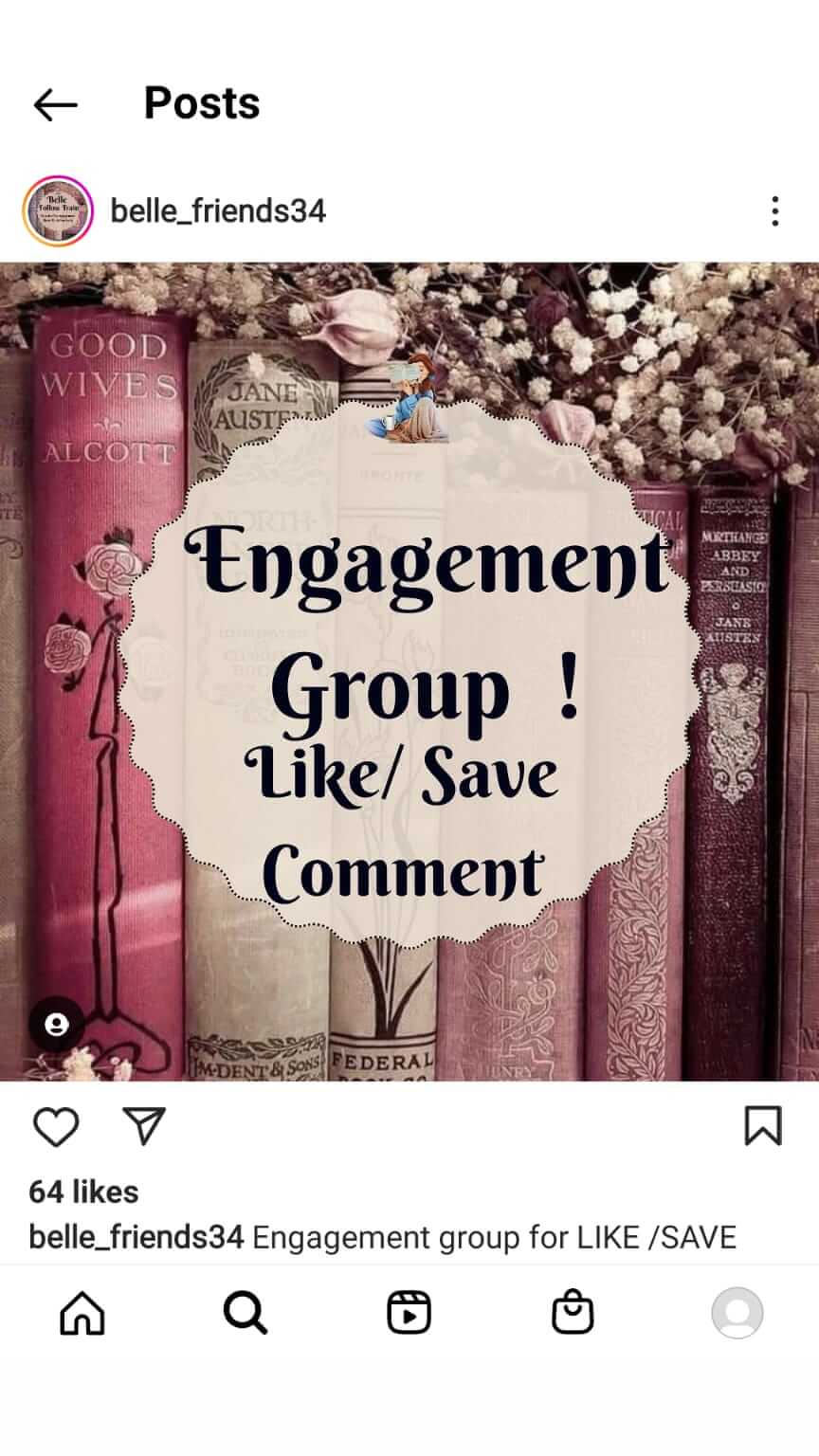 The problem is that Instagram actively tracks engagement pods or patterns of activity that look like engagement pods. So even if your engagement pod is organized elsewhere—for example, through a private Facebook group—Instagram could limit your reach or even ban your account.
#3: Unapproved Giveaways
In the right circumstances, a giveaway can be an effective way to build your community or showcase products and services. But it has to be targeted, purposeful, and within Instagram's guidelines.
Don't get involved in giveaways with multiple brands. These pop up on Instagram all the time. Businesses group together to offer a prize with broad appeal (such as gift cards) and ask entrants to follow every business in the group on Instagram.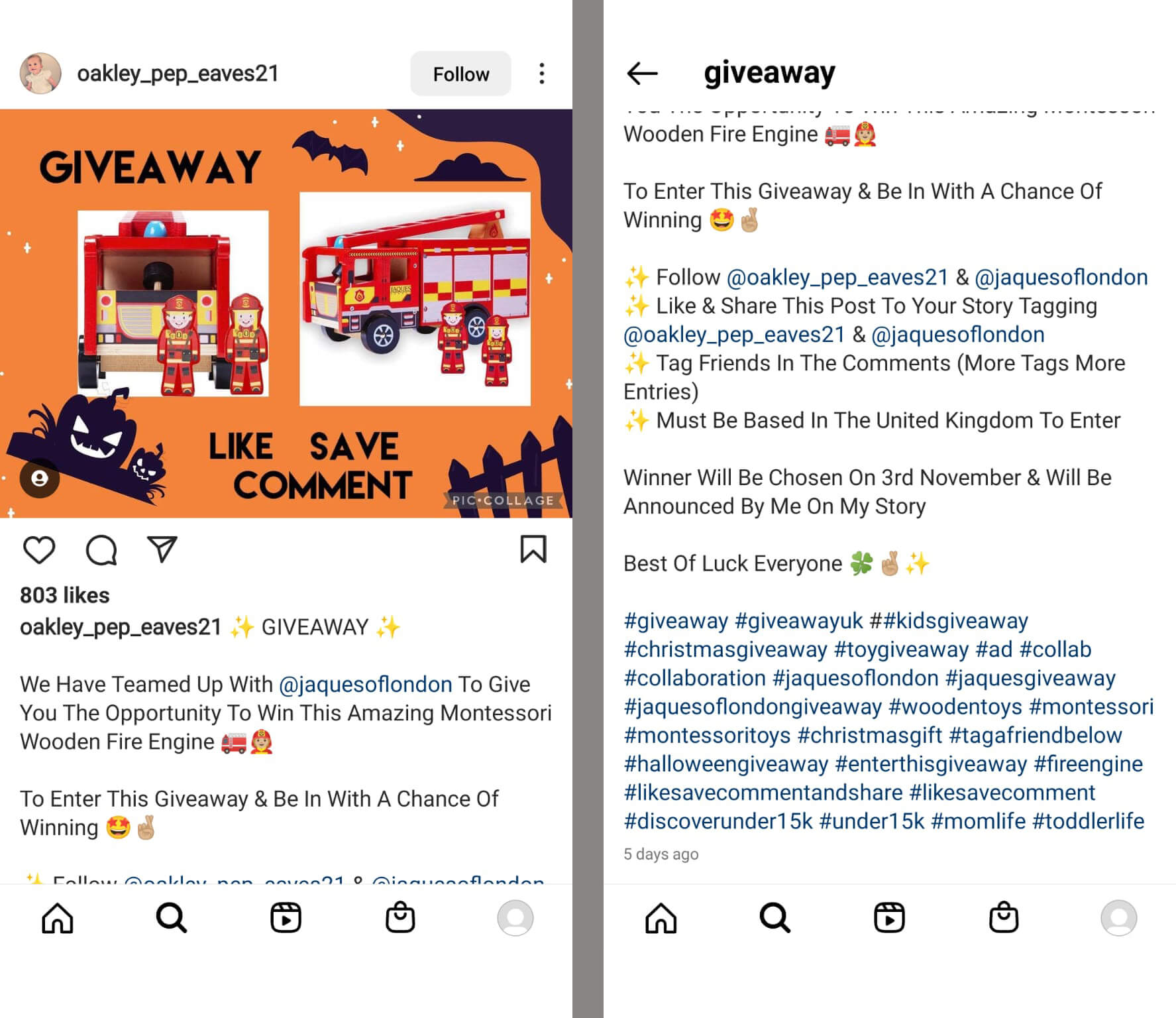 There are two problems here. First, Instagram frowns on this kind of giveaway; it's spammy and encourages artificial engagement. Secondly, you won't attract your target audience this way. You'll just get a bunch of follows from people who want discounts and deals, and they'll either unfollow immediately or damage your engagement ratio by ignoring your posts.
#4: Untargeted Engagement or Artificial Engagement
The final tactic on our blacklist is untargeted engagement. This is harder to define but it can include things like:
Liking posts at random
Commenting on posts just to get attention
Commenting on posts to announce deals or information about your business
There's a place for commenting on posts from your target audience or even reaching out to them via direct messages (DMs). But that kind of hands-on engagement has to be selective, targeted, and valuable to the person you're interacting with.
If you just comment and like on random posts as they come in your feed, that's spam. It damages both your reputation and standing with the Instagram algorithm.
A 5-Step Checklist to Audit Your Instagram Strategy
Once you've looked over your Instagram strategy and eliminated outdated practices, your next step is to review your profile page.
Optimize Your Instagram Business Profile for Conversions
It's easy to focus on the content you're posting to Instagram but forget about your profile. Instagram encourages you to spend your time on the platform looking at others' posts or creating your own content. Before you know it, your profile is out of date and you haven't even noticed.
You'll eventually see the effects of an outdated profile. For example, if you see one of your posts go viral but your number of followers stays the same—chances are that your profile is no longer aligned with your content. It's time for an audit.
Your Instagram bio. You only have 150 characters to get your message across so make them count! Don't talk about yourself; talk about the value you offer to followers and give them a clear call to action. You can include a few emojis for visual storytelling but don't overdo it.
Bio link. Use the link in your bio to share a lead magnet that matches your current business goals such as selling a new product or getting email subscribers. If you want to share more than one lead magnet, use a link-sharing service such as Linktree, but keep it to five links or fewer.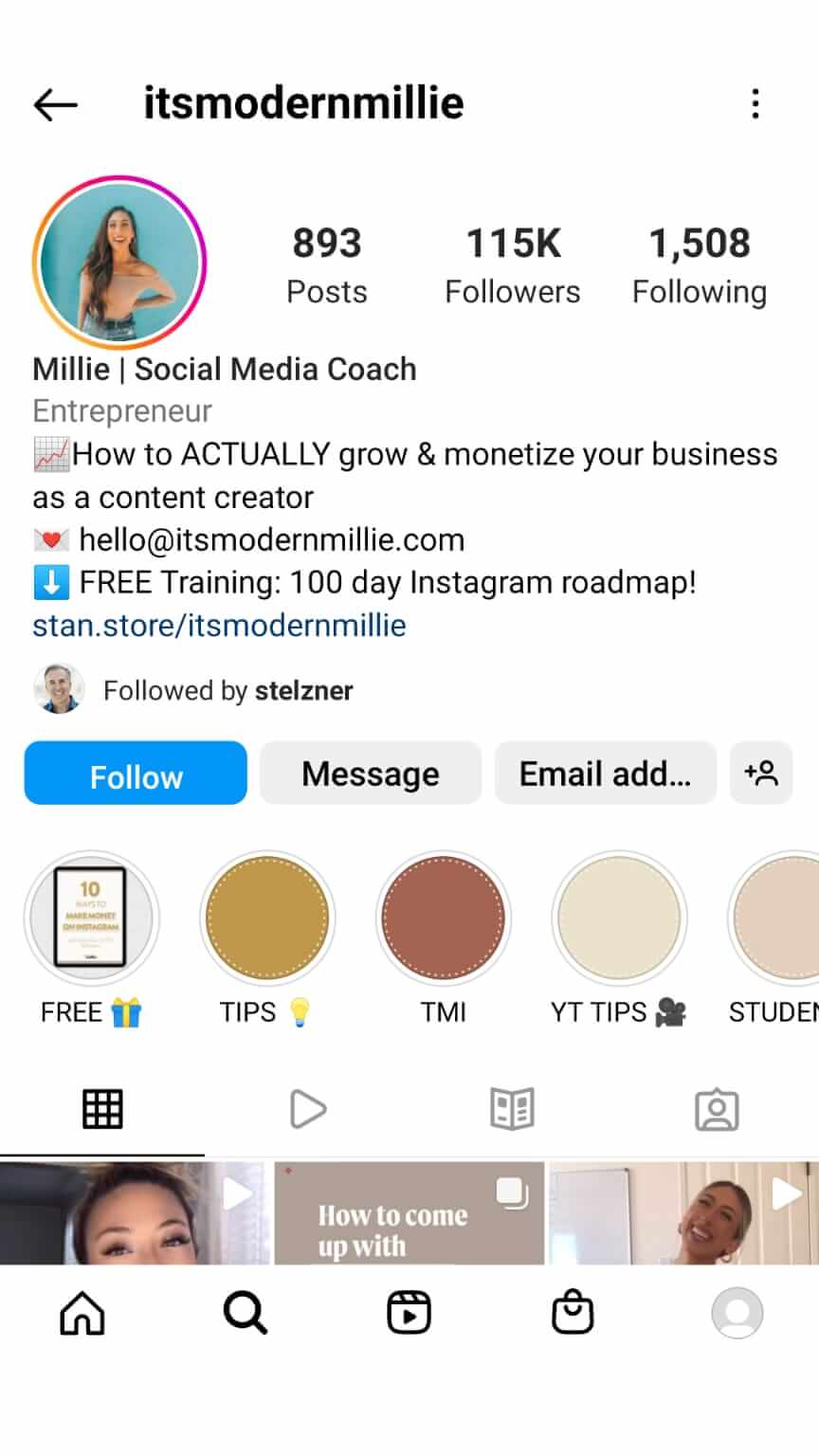 Profile photo. Choose a well-lit, professional headshot that fits your brand persona. Even if you normally use a logo to represent your business, a photo of a human face will be more effective on Instagram.
Account type. Check what type of account you have with Instagram: personal, business, or creator? Remember that each offers different features and analytics. If you're listed as a creator or business, you can label your business (the text in a lighter font, shown below your display name). Choose something that sums up your value to customers.
Display name. Your Instagram display name is key for SEO on the platform. Use your job title or business description in the display name so that when people are searching for relevant products or services, they'll find you.
The best measure of your Instagram profile is your conversion rate. You can calculate this by doing some simple math with the figures from your the analytics page in your Instagram business account:
number of profile visits : number of followers over the same time period
For example, if you had 100 profile visits in the past 28 days, and 1,000 followers, that's a 1:10 ratio or 10% conversion rate. This is only a rough approximation of a conversion rate since it doesn't take existing followers into account, but it's just enough to give you a benchmark.
Ten percent is a good rate to aim for in the beginning. But over time, you'll be measuring your success against yourself. It doesn't matter what the exact percentage is, as long as you keep improving on your past performance.
Update Your Evergreen Content
What's the first thing that new followers will check out after reading your bio?
They'll look for the rainbow circle around your profile photo that shows you've posted a story in the last 24 hours.
Then they'll look at the highlights or saved Instagram stories just underneath your bio.
Stories and highlights—especially highlights—are very underused tools on Instagram. They're fast, simple ways to engage new followers and teach them more about your offering. The best thing about highlights is they sit on your profile permanently, ready for new followers to arrive.
Here's how you can supercharge the impact of your Instagram highlights:
Categorize your highlights based on your business goals or content pillars. For example, you might have separate highlights to showcase lead magnets, products, and customer reviews.
Use the link sticker in stories to create permanent links to different offers in your highlights. This is a great alternative to using a link-sharing service in your profile link.
Switch on Story Archive in your Instagram settings so that all of your stories are automatically saved to your account. That way, if you want to use them in highlights later on, they'll always be available.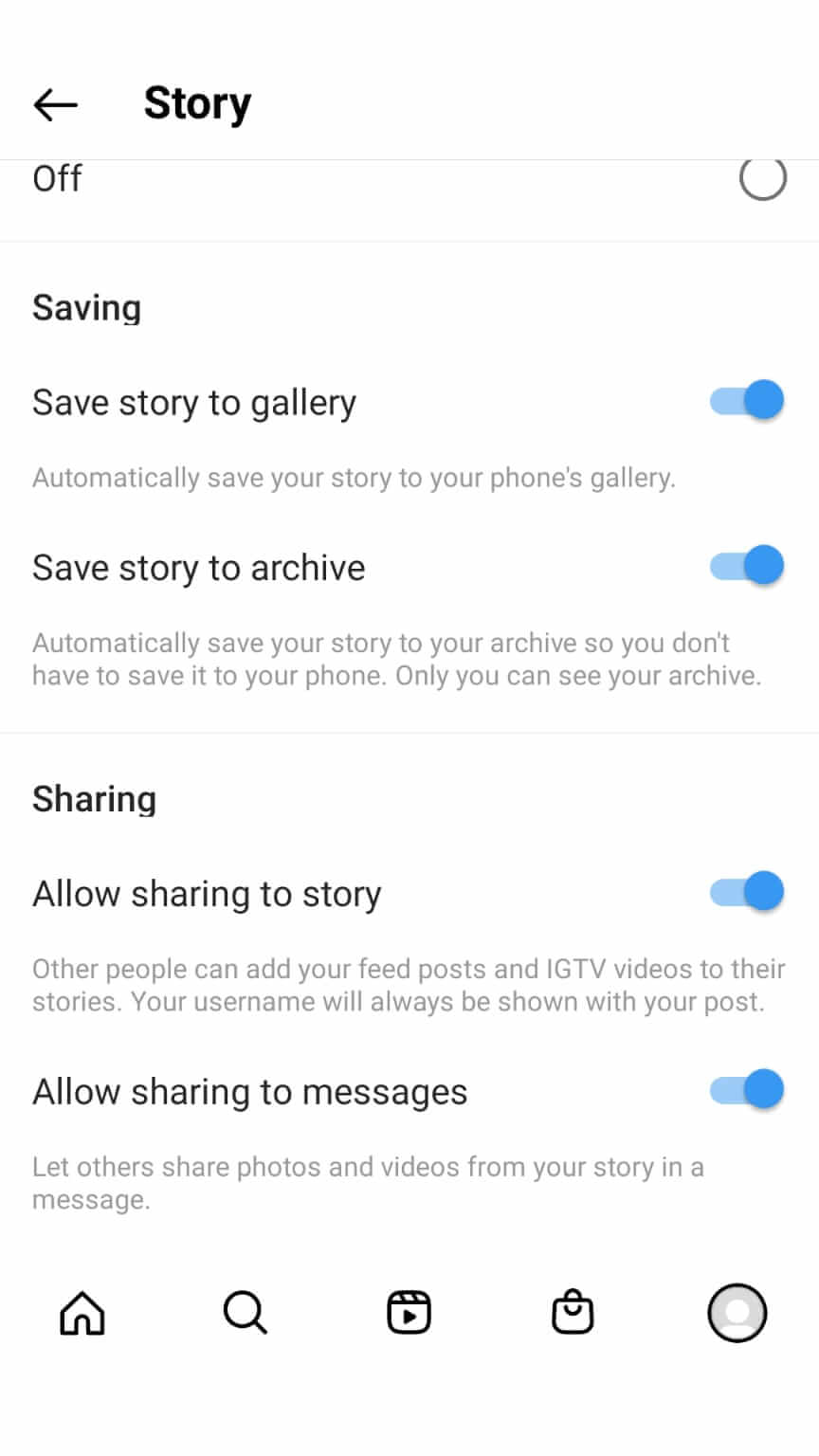 Customize the thumbnail images for your highlights with brand colors and small, simple logos. Don't try to include text in the thumbnails—they're just too small!
Keep your highlight titles simple. One word should be enough.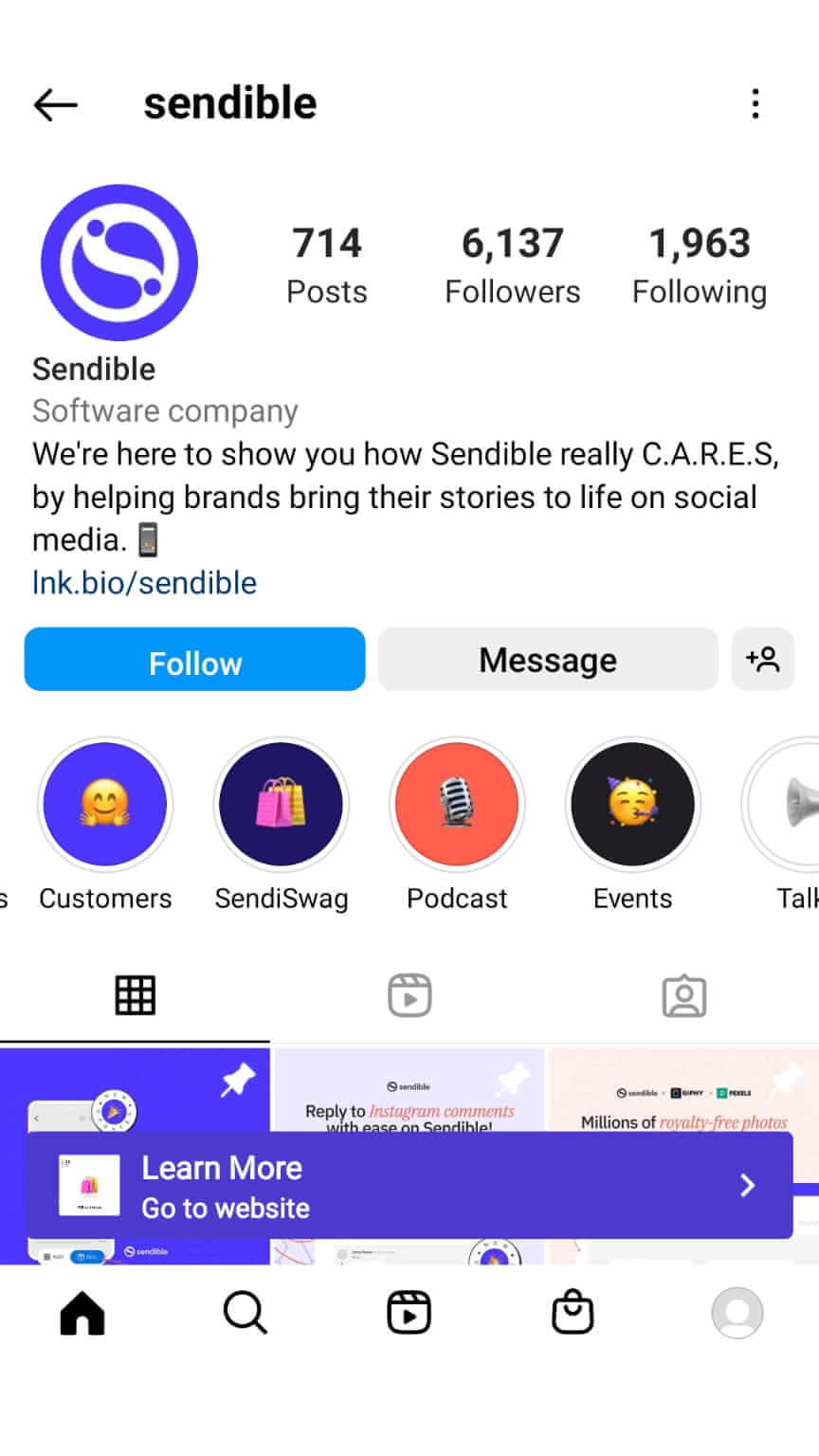 Audit Your Instagram Content Mix
Right now, Stories and Highlights are some of the most valuable content formats for converting people into Instagram followers and even customers. But the platform is always adding new features so it's worth auditing your Instagram strategy to check that you're not missing out.
Reels is the Instagram format with the most reach in 2022. These short-form vertical videos are designed to reach as many new people as possible, bringing your content to new audiences.
So Reels is worth exploring as part of your content strategy on Instagram, although it has a different goal from other content types such as Stories and Highlights.
As a general rule, Instagram feed posts are aimed at existing followers, Stories and Highlights help you communicate with new followers, and Reels can help Instagram users discover your content and profile.
Make sure that your reels always include a call to action that matches these aims. For example, you could say:
"Follow me for more tips"
"Tap my profile for more details"
"Comment [phrase or keyword] to get more info"
Those calls to action will lead people to your profile or DMs, where you can work on telling them more about your brand.
Audit Older Content Formats
You can expect Instagram to keep rolling out new features to engage users and businesses on the platform. But as well as exploring new formats, you should also audit old content formats regularly.
Why? Because you never know when a format might have a resurgence. For example, in autumn 2022, photo feed posts are currently performing very well in terms of engagement—even though they were previously overshadowed by Stories and Reels.
When you review older formats, think about what you're trying to achieve with your Instagram content strategy. Different post types are effective for different goals so if your priorities change, then your content strategy may need to shift, too.
Consider DM Automation Tools
As we've seen, spamming accounts with random follows or comments won't get you more followers or more reach on Instagram.
But there's a big difference between mass spam actions and the new generation of automated tools for Instagram. Tools such as ManyChat are targeted, effective, and offer value to Instagram users while automating the process to save you time.
The key difference between spam and automation is that to hear from an automated tool on Instagram, users have to opt in. For example, you can encourage people to DM you with a keyword to receive an automated message with more information about an offer. That message can include a live link that lets people access a lead magnet and share their contact details, all from within the Instagram DMs.
It's a win-win-win situation: Instagram gets engagement, users get a valuable lead magnet, and you get the details you need to nurture leads.
There are two main ways that automated DMs work:
Via DMs. Users message you directly with a keyword or phrase to trigger an automated sequence of messages. You can set up multiple campaigns for different keywords.
Via comments. When users comment with a keyword on a specific post, they trigger an automated sequence of messages via DM. However, it's important to know that you have to set up that keyword individually for each new post; keyword comments don't work across different posts. You can get even more responses from leads by also replying to their comments on the post to thank them for engaging.
Conclusion
It takes time and effort to build a business on Instagram. Sometimes you can get distracted by trying to keep up with your content calendar, new features, and ever-changing social media rules.
But it's always worth making time for a monthly or quarterly Instagram audit. You'll be able to check your progress, keep your profile up to date, and take advantage of the most effective content formats for your business.
Other Notes From This Episode
Where to subscribe: Apple Podcasts | Google Podcasts | Spotify | YouTube Music | YouTube | Amazon Music | RSS
✋🏽 If you enjoyed this episode of the Social Media Marketing podcast, please head over to Apple Podcasts, leave a rating, write a review, and subscribe.
---
Stay Up-to-Date: Get New Marketing Articles Delivered to You!
Don't miss out on upcoming social media marketing insights and strategies! Sign up to receive notifications when we publish new articles on Social Media Examiner. Our expertly crafted content will help you stay ahead of the curve and drive results for your business. Click the link below to sign up now and receive our annual report!