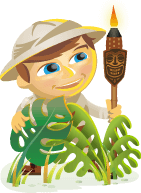 Are you wondering how a blog can help your business?
Are you trying to figure out how content can improve your sales?
To learn more about the connection of blogging and content marketing, I interview Marcus Sheridan for this episode of the Social Media Marketing podcast.
More About This Show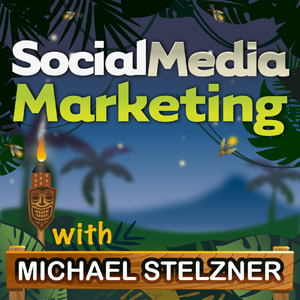 The Social Media Marketing podcast is a show from Social Media Examiner.
It's designed to help busy marketers and business owners discover what works with social media marketing.
The show format is on-demand talk radio (also known as podcasting).
In this episode, I interview Marcus Sheridan, founder of The Sales Lion and author of the ebook Inbound and Content Marketing Made Easy.
Marcus shares insights into the struggles marketers have to get results from business blogging. You'll learn what to focus your efforts on and a few simple tactics that will work.
Share your feedback, read the show notes and get the links mentioned in this episode below!
Listen Now
Where to subscribe: Apple Podcasts | Google Podcasts | Spotify | YouTube Music | YouTube | Amazon Music | RSS
Here are some of the things you'll discover in this show:
Content Marketing for Business
What blogging is today
Marcus explains why blogging is essentially about teaching the people in your industry. He shares why it's important for your business to be better at teaching than anyone else in the world.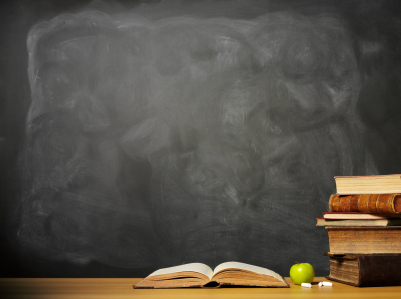 You'll hear why social media is not in your control and why you need to have your content on your own blog. Marcus shares how your blog helps you to communicate with your prospects and existing customers and the different ways you can use your content for your business.
Listen to the show to find out the power of producing your own content.
How to use content marketing for your blog
The expression content marketing has exploded in popularity over the last 18 months and Marcus thinks that it's going to become a more common marketing approach within the next 12-18 months.
Marcus shares how content marketing helped River Pools & Spas become #1 on Google and how a single article made his company $1.2 million in sales. Learn why content is the greatest sales tool in the world when used properly and how it can shorten the sales cycle.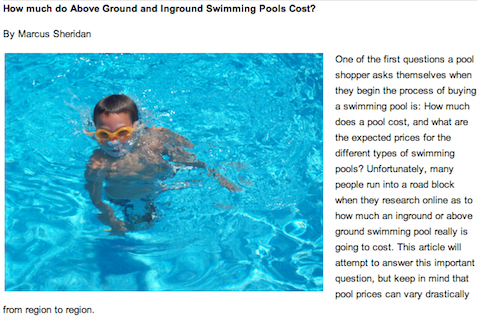 Listen to the show to find out the rewards behind the principle of communication and great teaching.
How to produce great content
You'll learn why it's important to talk to the reader in your voice and how to deepen their trust in you and your business. You'll also pick up some useful tips to create great content:
Speak in your own voice.
Eliminate the marketing message from your content.
Make your blog your education center to answer all of the questions your prospects and clients ask.
Offer more articles for readers to look at examples.
Add a call to action to help your readers learn more.
Listen to the show to discover the benefits of using your own voice and keeping it real.
How to connect blogging to business results
Marcus shares why it's so important for your business to be aware of how your content performs in communicating with your prospects. You'll discover why he believes every salesperson should participate in the company blog.
And Marcus shares his hottest blogging and content marketing tips for businesses today:
Approach content marketing as a teacher.
Discover your content marketing tipping points that impact your business results.
He says, "If you hang around the barbershop long enough, you're going to get your hair cut." If people spend enough time on your site, they will become customers. You have got to put the content out there and make it valuable, and you've got to be a teacher. When you do, you'll start to see amazing benefits.
Listen to the show to hear how your business can benefit from blogging and content marketing.
Survival Tip: Social Sharing
The secret to getting the results you want from the content you create is to embed social share triggers in key strategic locations within your content.
The result is that you make it effortless for your readers to share your content. This is critical to getting the most out of the content you create and growing your business.
Check out how we do this in our annual Social Media Marketing Industry Report.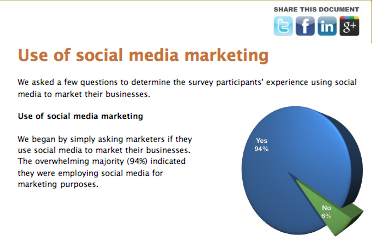 Listen to the show to learn more and let us know how this works for you.
Other Show Mentions
We're two weeks away from our virtual summit—Facebook Success Summit 2012. This is our third-annual conference designed for Facebook marketers who want to master everything there is to know about Facebook marketing.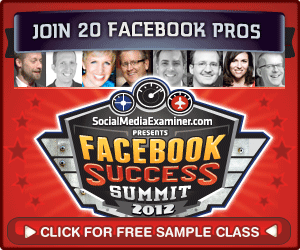 Be sure to check it out.
Key takeaways mentioned in this episode:
Ways to subscribe to the Social Media Marketing podcast:
What do you think? What are your thoughts on content marketing? Please leave your comments below.