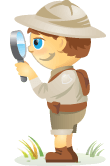 Welcome to our weekly edition of what's hot in social media news.
To help you stay up to date with social media, here are some of the news items that caught our attention.
What's New This Week
Blab.im has marketers talking: Combining features of Google Hangouts with Periscope-like functions, Blab.im introduces an iPhone client and fully functional desktop experience that allows up to four video streams at once with the click of a button. The site's ease of use, along with rapid adoption by social media marketers, make it worth a look. Click here to see a recording of a Blab session from Mike Stelzner.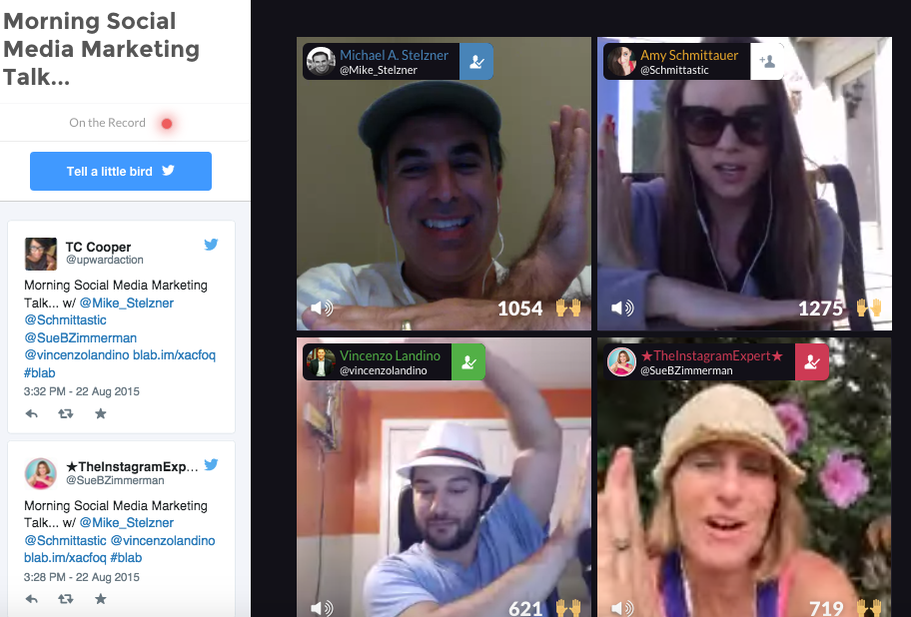 Twitter to Expand Ad Network Beyond Twitter: Twitter unveiled significant expansions to its advertising platform, "including a new name to better reflect the evolution of the product: Twitter Audience Platform – a simple and effective way for advertisers to reach over 700 million people on and off of Twitter."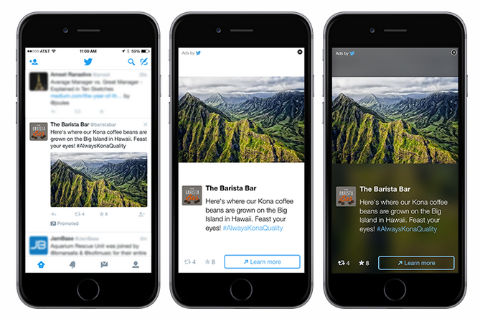 LinkedIn Introduces LinkedIn Lookup: LinkedIn Lookup is "a new LinkedIn app that makes professionals more productive and successful by helping them easily find, learn about and contact their coworkers."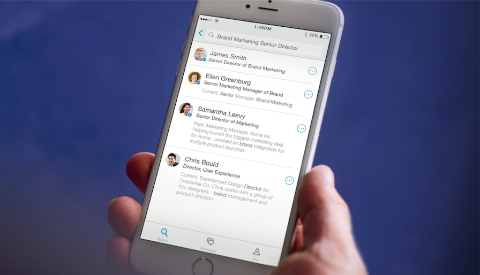 Instagram Makes It Faster and Easier to Add Locations to Posts: "When you add a location to a photo, that photo will be added to your photo map. You can set your profile to private so that only approved followers will be able to see your map. If your profile is public, anyone can see your map."
Today we're making it faster and easier to add a location to photos and videos on Instagram. Learn more: https://t.co/JJzVhLYWHm

— Instagram (@instagram) August 17, 2015
More social media news worth noting:
WhatsApp Web Rolls Out to iOS: "The WhatsApp website's list of supported devices quietly gained iPhone." Android, Windows Phone, BlackBerry and Nokia S40/60 users already have access to WhatsApp Web.
Other upcoming social media news worth following:
Facebook Displays Stats on the Page and News Feed: "Page administrators no longer have to dig into Facebook Insights to see the most basic data about how posts are doing." This new feature rolled out to all page admins in the U.S. but has not yet launched globally.
Facebook Gradually Rolls Out Event Cover Art Themes: "When creating an event on mobile, you can choose from animated art in categories such as family, seasons, holiday, food and drink, party, recreation and travel." This new Facebook feature is gradually rolling out to Android users in the U.S., with iOS coming soon.
Here are some cool social media tools worth checking out:
FilterBaker: An iOS app that lets you edit your Instagram photos with advanced tools, save, organize and share your own custom filters.
Swipe: A web-based live presentation platform that offers audience analytics, real-time polls and live syncing.
Social Media Marketing Workshops (Online Training)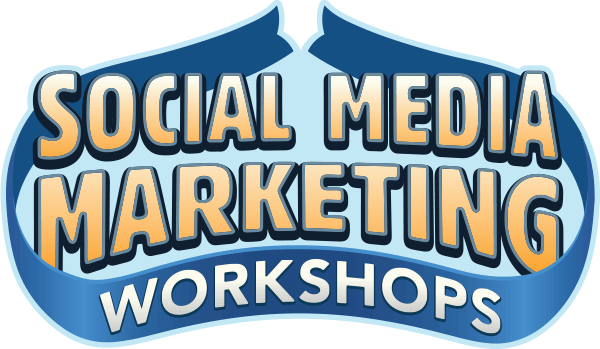 Want to improve your paid and organic marketing on Instagram, Facebook, YouTube, or LinkedIn—and secure your future? Get ready to be coached by 14 of the world's best social marketing pros in the most comprehensive social marketing training we've ever offered. You'll receive step-by-step live instruction so you can increase your reach, create amazing engagement, and sell more with social media. Become the marketing hero for your company and clients as you implement strategies that get proven results. This is a live online training event from your friends at Social Media Examiner.
LEARN MORE - SALE ENDS JANUARY 26TH!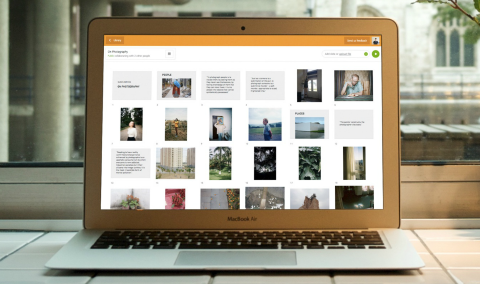 Weekly Video Tip:
How to Use the New Facebook Ads Manager
Some Interesting Studies to Note:
Media Teams Spend Social Media Ad Budgets More Effectively: New research from Forrester shows that media teams are better skilled at spending social media ad budgets than social teams. When social teams manage the social ad budget, just 59% of marketers say they get value from Twitter ads. When media teams are in charge, Twitter delivers results 79% of the time. Likewise, social teams only get value from YouTube ads 64% of the time, whereas media teams find success on YouTube 80% of the time.
Mobile Messaging and Social Media 2015: The latest Pew Research study found that 36% of smartphone owners use messaging apps like Kik or iMessage. An additional 17% say they use apps that automatically delete sent messages like Snapchat or Wickr. The survey of more than 1,900 U.S. adults found that these apps are particularly popular among young adults (ages 18-29) with 49% using messaging apps and 41% using apps that automatically delete sent messages. The study also found that the proportion of online adults who use Pinterest and Instagram has doubled since 2012. Thirty-one percent of online adults use Pinterest, up from 15% just three years ago. Instagram use is up to 28% from 13% in 2012.
Why We Filter Our Photos and How It Impacts Engagement: A recent study by Georgia Tech and Yahoo Labs analyzed images shared on Flicker, more than half of which were cross-posted on Instagram. According to the data, photos with filters are 21% more likely to be viewed and 45% more likely to get a comment than unfiltered images. As for the best filters to use, the study also found that warmer temperatures, higher contrast, and higher exposure increase chances of receiving both views and comments.
The State of Tags in Digital Media: According to traffic analytics service Parse.ly, Facebook now drives more traffic to news sites than Google. Parse.ly analyzed tagged conventions across their network of nearly 400 digital media organizations to examine how different companies are using meta data tags. Based on this data, Facebook accounts for about 43% of the traffic to the Parse.ly network of media sites, while Google accounts for just 38%.
The Science of Instagram: Dan Zarrella examined 2014 data from nearly 1.5 million images posted by more than 500,000 users on Instagram. By analyzing various elements like tags, captions and visual characteristics, the study determined which factors correlated to higher-than-average likes and comments per follower.
Global Mobile 2015: According to Interactive Advertising Bureau (IAB), global mobile advertising revenue has surged by 65% between 2013 and 2014. This growth is attributed to shifts in consumer usage patterns and industry innovations. Based on the data collected, North America accounted for the greatest portion of this growth with close to a 45% share. North America was also the fastest-growing region, with a 76.8% leap over 2013 revenue figures.
Integral Ads Q2 2015 Media Quality Report: Integral Ad Sciences' quarterly reports on media quality revealed that only 44% of digital display ads were "viewable" in 2Q 2015. This is a decrease from the 49.4% viewability rate the industry saw this same time last year. The viewability rate for ads sourced directly from publishers also declined from 55.5% to 50.1% while ads from networks and exchanges fell around 45% to 39.9%.
Don't Miss This Event:
Join 4,000 fellow marketers at the online mega-conference designed to inspire and empower you: Social Media Success Summit 2015, brought to you by Social Media Examiner.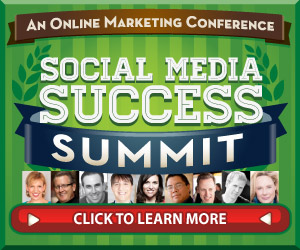 Discover the best and newest ways to market your business on Facebook, LinkedIn, Twitter, Google+, YouTube, Instagram and Pinterest.
Find new ways to improve your content and measure your results, all from the comfort of your office chair.
You'll be led by dozens of top social media pros, including Mari Smith (co-author, Facebook Marketing: An Hour a Day), Mark Schaefer (author, Social Media Explained), Michael Stelzner (author, Launch), Neal Schaffer (author, Maximize Your Social), Amy Porterfield (co-author, Facebook Marketing All-in-One for Dummies), Christopher Penn (author, Marketing White Belt), Ian Cleary (co-author, Success Secrets of the Online Marketing Superstars), Jon Loomer, and Viveka von Rosen (author, LinkedIn Marketing: An Hour a Day).
Register now for Social Media Success Summit.
What do you think? Have you tried using Blab? Please share your comments below.