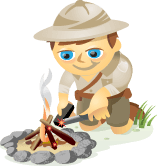 Do you want to manage your Facebook page no matter where you go?
Have you downloaded the newest Facebook Pages app?
The most recent update to the Facebook Pages app lets you quickly see important data about your Facebook page.
In this article you'll discover how eight updates to the Facebook Pages app make managing your page on the go a lot easier.
Why Install the Facebook Pages App?
While you can use the traditional Facebook app to keep up with the pages you manage, it's not nearly as efficient as the Facebook Pages app. The basic Facebook app is meant to let you keep tabs on friend and social updates—it doesn't really offer a lot of options for managing your page.