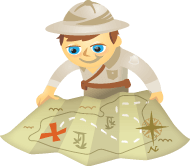 Are you tracking your Facebook metrics?
Are you wondering what works best on your Facebook page?
In this article, you'll discover how to find and interpret five valuable Facebook metrics that help measure the results of your Facebook marketing.
Why Facebook Metrics?
The typical Facebook marketer keeps close tabs on two main stats: Post Reach and Page Likes. While you should be conscious of these stats, they should not be central to measuring your marketing goals on Facebook.
It's more important to understand the number of fans your posts reach, how many of those fans you engage and what types of clicks your posts receive.
While Facebook's new and improved web Insights does share some great new information with page admins, you need to dig within the export files to find these useful stats.
Accessing the Exports
Before we get to the five metrics you should be checking, let's cover some basics on how to find them.
From your Admin Panel, click on Insights.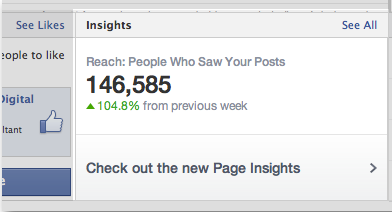 Now click the Export Data button at the top right.

You'll be given a dialog to tell Facebook what you want to export. It's a tad more confusing right now because Facebook is rolling out the new exports associated with the new web Insights.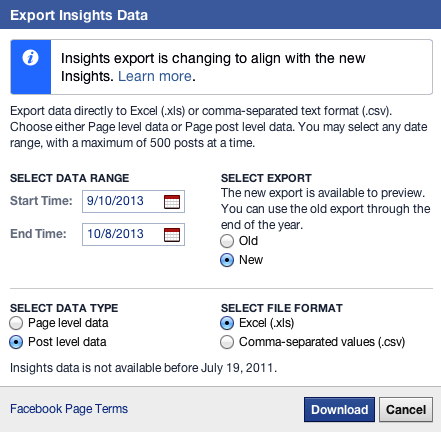 Go ahead and select the New export. You can keep the date range as the default, or feel free to expand it as needed. Now, download both the page-level and post-level data—you'll need to do each one separately.
#1: Fans Reached
I'm listing this metric first because so many marketers obsess over it, but they don't know what it actually is.
By now, you undoubtedly understand that you won't reach 100% of your fans with a single post. In fact, you may not even reach 15%.
The Conference You've Been Waiting For
As a small business marketer, you can probably only pick one or two events to attend each year. Get back into the game with an unbeatable conference experience and expert training at Social Media Marketing World in sunny San Diego, California—from your friends at Social Media Examiner.
🔥🔥 As a valued reader, you can save $300 if you act now! Sale Ends Tuesday!
CLICK HERE TO LEARN MORE
The typical marketer looks at the total post reach or organic post reach numbers and thinks it represents total number of fans reached. Then they divide that number by total number of fans to get their percentage of fans reached.
Totally wrong!
You find the number of fans reached in your post-level export file in column T of the Key Metrics tab: Lifetime post reach by people who like your page.

You determine the number of fans you reach organically by subtracting the total in column V for Lifetime paid reach of a post by people who like your page from column T.
#2: Engaged Fans
Of course, reaching your fans is only half the battle. The true measure of whether your content resonates with your audience is measured in part by engagement.
While it's impossible to know how many users actually see your post, which is what reach attempts to measure, Facebook does tell you how many users click on your post.
This is the starting point for reach. You know that anyone who clicked on your post saw it. Beyond that, you can't be sure of the level of engagement.
Find the number of people who have engaged with your post in column W within the Key Metrics tab: Lifetime people who have liked your page and engaged with your post.

Now understand this isn't the number of people who commented, liked or shared your post (although that is included in this number). An "engaged fan" is anyone who clicks anywhere within your post or generates a story about your post, even if it doesn't result from a click.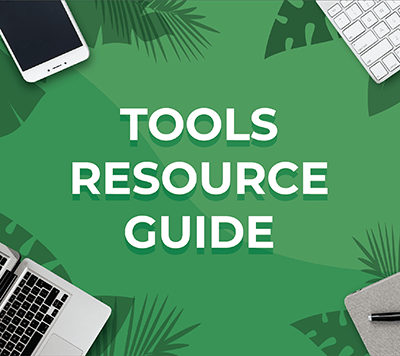 Looking for something to make your life easier?
Discover the tools we recommend to drive engagement, save you time, and boost sales across your entire marketing funnel or business.
Whether you need help planning content, organizing social posts, or developing your strategy, you'll find something for every situation.
FIND YOUR NEXT FAVORITE TOOL
The final five columns of the Key Metrics tab in the post-level export are all related to your fans:
Fan impressions
Fan reach
Paid fan impressions
Paid fan reach
Engaged fans
#3: Post Consumers/Consumptions
This is one of my favorite Facebook metrics, but it goes virtually unnoticed.
A "post consumer" is a user who clicks anywhere on your post, regardless of whether it results in a story. This would include things like:
Comment
Like
Share
Photo click
Link click
Video play
Expand description
Expand comments
Click profile of commenter
It's any click at all. A "post consumption" is the click itself.
These totals are found in columns O and P of the Key Metrics tab in the post-level export.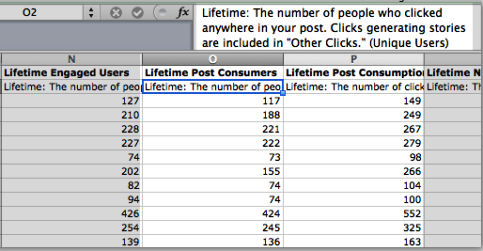 Note that there is very little difference between a consumer and an engaged user. Both include any click. The only difference is that when a story is generated without a click, it's included under engaged user, not consumer.
I prefer the consumer metric because Facebook breaks this stat down into types of consumptions. This isn't the case with the engaged users metric.
#4: Link Clicks
This metric is one of the main reasons I like the consumers stat so much. Link clicks is a type of consumption.
The second and third tabs of the post-level export break down types of consumers and consumptions as follows:
Link clicks
Photo view
Video play
Other clicks (defined as any post click that isn't a link click, photo view or video play)

View number of link clicks within Consumer and Consumption tabs of the post-level export.
One of your goals as a publisher is to drive traffic to your website. Therefore, the link clicks stat is extremely important to you.
If the goal of your post is to drive traffic and it receives 100 likes without a link click, was it successful? Probably not. If you ignore this stat, you don't know that.
Consider the link click metric a starting point. You should always cross-reference traffic numbers by using URL parameters or link shorteners to track the traffic from your posts.
#5: Positive Feedback
Facebook has rolled out a new stat that is buried within the page-level export. It's not really a new stat, but it has been renamed.
The page-level export is an enormous file with dozens of tabs. Six of the final seven tabs are dedicated to positive feedback:
Daily positive feedback by type (users)
Weekly positive feedback by type (users)
28 days positive feedback by type (users)
Daily positive feedback by type (total count)
Weekly positive feedback by type (total count)
28 days positive feedback by type (total count)
These tabs used to be called Talking About This and Stories. In other words, positive feedback is measured by the comments, likes or shares (described as "links" in the export) generated by users while interacting with your page.

While you can no longer track which posts, for example, received the most comments, likes or shares, this is still a nice stat to track when you evaluate the overall impact you make with your Facebook page.
And it's also nice to counter that dreaded "negative feedback" with a little positivity.
Your Turn
It goes without saying that these aren't the only metrics and stats you should be tracking from within Facebook. Depending on your unique goals, you may use one or all of the metrics I've shared and you might track one or two more.
The important thing is that you bypass vanity stats and begin to track relevant metrics that produce meaningful data you can use to fine-tune your Facebook marketing.
What do you think? Do you use the data export feature in Insights? What stats do you think go largely unnoticed but have significant value? Let us know in the comments below!
Get Your FREE Course: Web3 for Beginners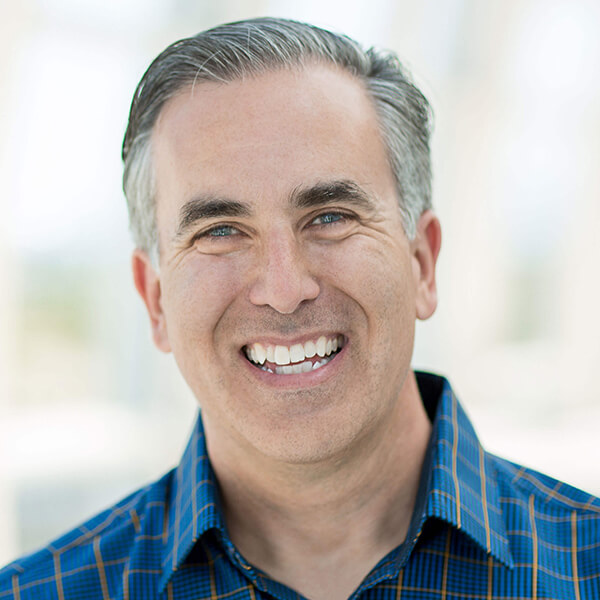 Curious about Web3, but don't know where to start or who to trust?

Introducing Web3 for Beginners, a course taught by Michael Stelzner, the founder of Social Media Examiner.

Learn the basics of Web3 and apply it to your business with this FREE comprehensive course.
CLICK HERE TO GET FREE ACCESS