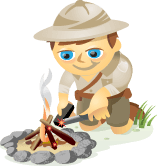 Do you want more exposure for your blog?
Looking for tools to increase visibility for the content you publish?
In this article, you'll discover eight tools to help you reach a wider audience with your blog content.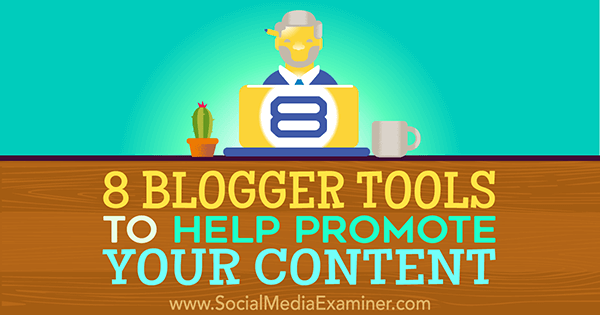 Step 1: Use External Tools to Promote Your Content
If the goal is to drive traffic to your blog, why start with tools that aren't integrated with your blog? Because the great irony of optimizing your on-page sharing first is that displaying low share counts (in the single and double digits) will dramatically reduce the number of people who engage with your blog content. High share counts, on the other hand, send your visitors the message that your content is worth sharing.
From a psychological standpoint, social proof (the tendency to do what other people are already doing) is perhaps the strongest form of persuasion. And the opposite, negative social proof, is equally strong.
Here are some tools that can help.
#1: Get More Value From Curated Content With Start A Fire
Editorial Note: Start a Fire is no longer operating. Online marketing is all about providing value. This means that on social media, you can't limit yourself to constantly promoting only your own stuff. Instead, you also have to curate content, sharing other people's solutions and resources with your audience. Otherwise, you risk coming off as only self-promotional.
So how do you share other people's content and at the same time call attention to your own? Enter Start A Fire. It's a free application that allows you to subtly advertise your own links on the curated content you share from other people. Here's what Start A Fire looks like when added to a post.

Start A Fire integrates with social media management tools like Buffer, HubSpot, Hootsuite, and Edgar. Once you "queue" something, a new URL is created with "stfi" added. The resulting page is exactly the same as the original with one addition: a small recommendation box at the bottom of the page you're sharing.
The more you share other people's stuff, the more exposure you get. Sam Hurley, for instance, uses Start A Fire for everything he posts, and this one tool drives an impressive amount of traffic (i.e., badge clicks) back to his content.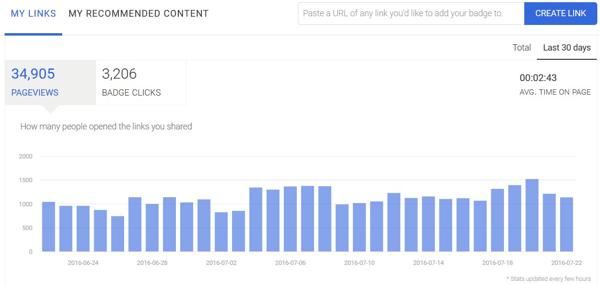 #2: Promote Content to a Targeted Audience With Quuu Promote
Quuu Promote is a tool that lets you automatically share your quality content to a much larger audience than you'd likely reach on your own. Note that content can be rejected if it doesn't meet Quuu Promote's hand-curated standards.
When you submit a URL, you can create a short-form version of your share for Twitter, a long-form version for Facebook, and add images. Quuu then lets you select the most relevant category for your post. The category you choose will determine the price of promotion, between $10 and $30 for 90 days.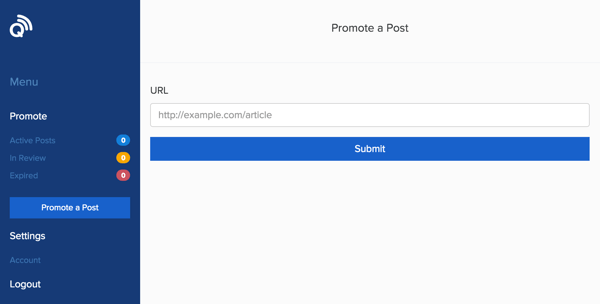 I use Quuu Promote for nearly all of my articles, and the one below has already outperformed the $50 I spent on a two-day Twitter ad that generated only 45 clicks.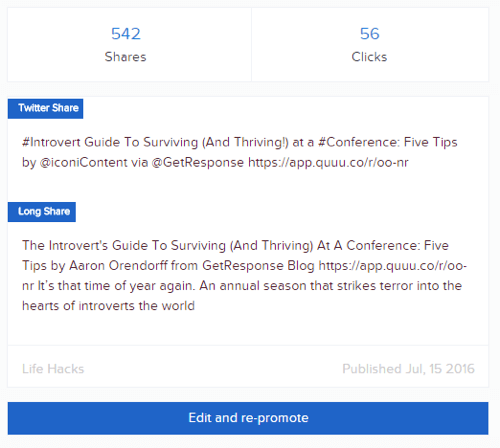 #3: Reshare Select Social Media Posts With Hiplay
Posting your own content once to social media doesn't mean your promotional job is done. But resharing content can get overwhelming if you're responsible for multiple articles (whether as an individual or a team).
Hiplay pulls content you've already shared on social media from multiple accounts and lets you select evergreen posts you want to put into heavy rotation (from 1 to 10 times a day).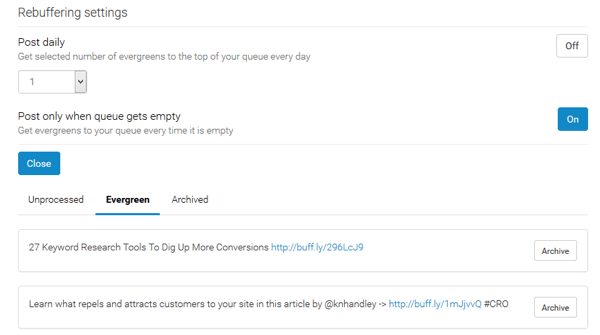 This means you can "set it and forget it" when it comes to content you want to thoroughly expose to your audience, especially on Twitter, where the lifespan of a tweet is roughly 18 minutes.
#4: Team Up for Content Sharing With CoPromote
Similar to what Quuu Promote does for on-site content, CoPromote does for your social content. Pick a post you've already shared on Twitter, YouTube, or Tumblr and CoPromote will match it with users who are most likely to share your content with their followers.

CoPromote's free option lets you boost one post at a time. For more features, you can pay a monthly subscription fee that's tied directly to the number of followers you want your retweets exposed to.
On the free side, once you select the post to boost, you need to choose someone else's post to share to earn points. The only problem is that the categories are a bit broad, and to preserve your own reputation, you'll want to look through the posts of others to check what's acceptable to promote or not. Naturally, the more you share, the more others will share your content.
Step 2: Maximize Your On-page Shares
Now let's turn to the on-site basics. To increase your number of shares, you have to make sharing easy and enticing. And that's exactly what these tools do.
#5: Create Social Share Buttons With Share for SumoMe
SumoMe is the Swiss Army knife of on-site plugins. From welcome mats to scroll boxes, contact forms to heat maps, SumoMe does it all. For social media sharing, Share for SumoMe offers a responsive and unobtrusive floating share button panel that works across all website platforms.
SumoMe has essentially become the default social share plugin. Why? The free version of SumoMe offers just about everything you need and it's easy to set up. Install the plugin, register your account (by clicking on the badge on your website's dashboard), pick the tools you want, customize placement and display, and you're off and running.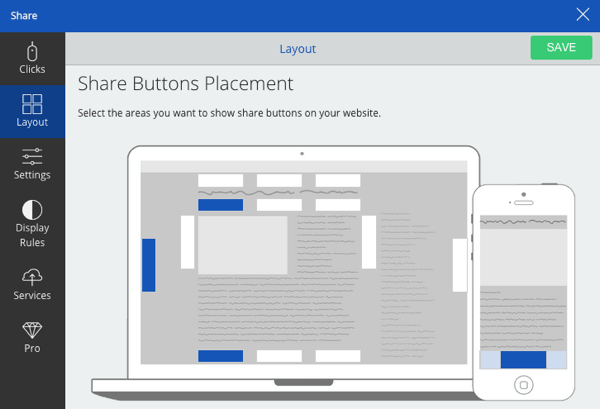 #6: Incorporate Multiple Social Sharing Methods With Monarch's Social Sharing Plugin
Monarch's Social Sharing plugin is basically the designer version of SumoMe. You can choose from over 20 social networks for your visitors to share to.
Monarch offers sleek, aesthetically pleasing buttons and a wide variety of placement options. These include the usual suspects (like a floating sidebar, above content, or below content), as well as more custom approaches like inline sharing, widget options, and sharing within images and videos and via pop-ups.
Naturally, pop-ups are an effective way to increase engagement, but they're also a bit irritating, especially when they appear immediately or multiple times throughout a visit. To give you more flexibility, Monarch allows you to trigger your social pop-ups based on six different on-page actions.

Lastly, when you purchase the plugin, you also get access to 87 WordPress Elegant themes and all of their other plugins.
#7: Customize How Your Content Is Shared With Social Warfare
Social Warfare lives up to its name. It's a full-on social media arsenal that lets you control and customize nearly every element of how your pages (in particular, your blog posts) appear on social media.
It's a fact that social media posts with images get shared significantly more often. The problem is that images need to be different sizes and shapes for each platform. Social Warfare solves that problem by letting you upload images tailored to each network.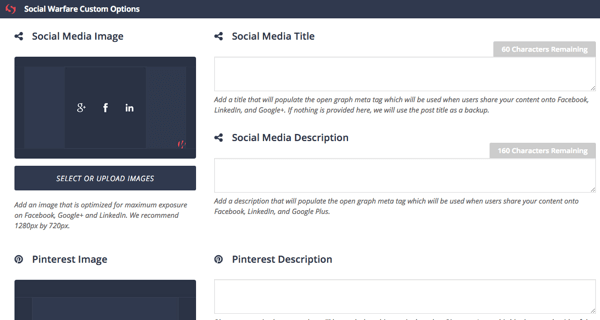 Likewise, hashtags and mentions also dramatically increase social shares and engagement … but it's hard to spoon-feed your audience exactly what to include. Again, Social Warfare takes care of that for you.
For instance, suppose you've written a guest blog post. You could create a default Twitter share that includes not only your handle and the site's, but also the handles of experts featured in the piece, along with the two most relevant hashtags.

#8: Generate Click to Tweet Boxes
Click to Tweet, as its name implies, generates one-click tweet boxes or links that can be shared through any method: your website, your blog, or via email.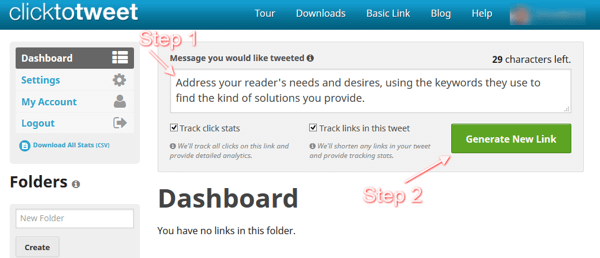 When people click on the text, the exact message you want to highlight is created in their Twitter account, making it easy for them to share article content beyond the usual headline along with a link.

Click to Tweet is a powerful way to add visual oomph and social media savvy to quotes, stats, and key takeaways. You can even build entire articles around Click to Tweet excerpts, like PR agency Onboardly did in this article.
Conclusion
Tired of pouring your heart and soul into content only to have it hit social media and die? You're not alone. A 2015 study from Moz and BuzzSumo concluded that 50% of the 100,000 randomly selected posts had two or fewer Twitter shares, two or fewer Facebook interactions, one or fewer Google+ shares, and zero LinkedIn shares.
The good news is these eight promotion tools can rescue your content from the social media graveyard and propel it to stardom.
What do you think? Do you use some of these tools to promote your content? What's your favorite social media promotion tool? Please let us know in the comments.