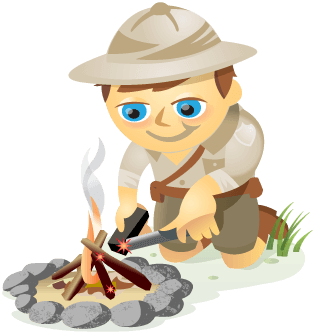 Do you use Pinterest for your business?
Looking for time-saving tools?
Many tools and services can streamline the way you find and pin content to Pinterest.
In this article I'll share seven Pinterest tools for marketers.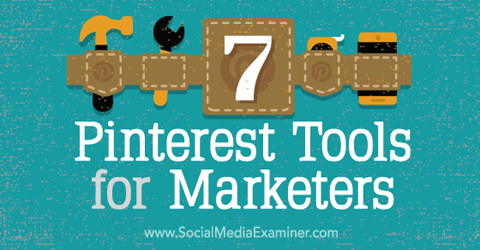 Listen to this article:
Where to subscribe: Apple Podcast | Google Podcasts | Spotify | RSS
#1: Trigger Pin Posting With IFTTT
IFTTT (If This Then That) is a free service that lets you automate tasks between two different platforms (apps, tools, social networks, etc.) by creating recipes.
Use Pinterest to trigger tasks based on when you like any pin on Pinterest from your profile or when you post a pin to your profile. Plus, set up triggers from other channels that will lead to pinning an image to a specified board on Pinterest.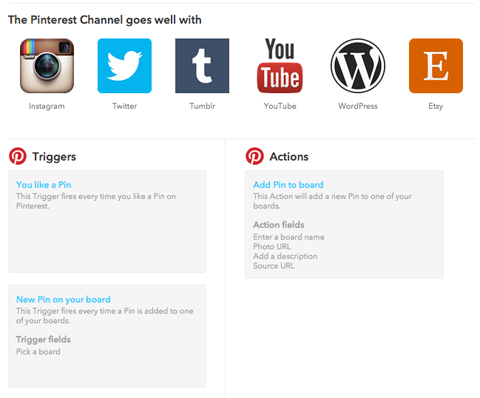 For example, set up a recipe to take any image you add to your Instagram profile and pin it to a specific board on your Pinterest profile.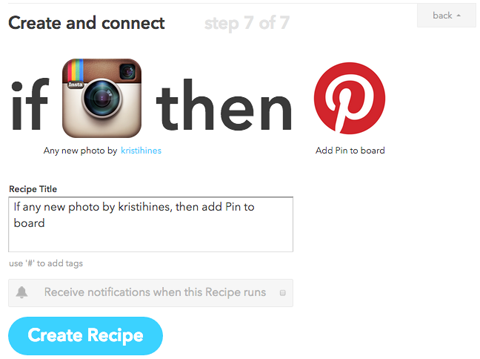 Another option is to set up a recipe that automatically shares new pins or pins you like to other social networks, such as your Facebook page.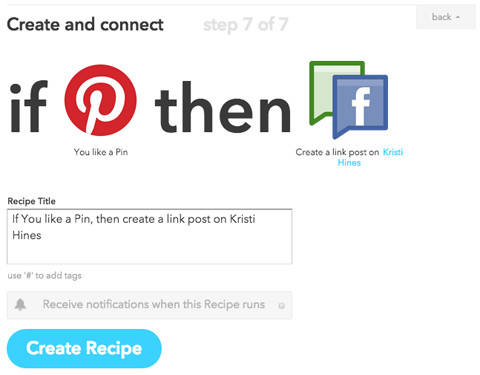 IFTTT has more than 200 channels. Look for those that are image-centric to see which ones you can combine with some smart automations for Pinterest.
Social Media Marketing Society (Ongoing Online Training)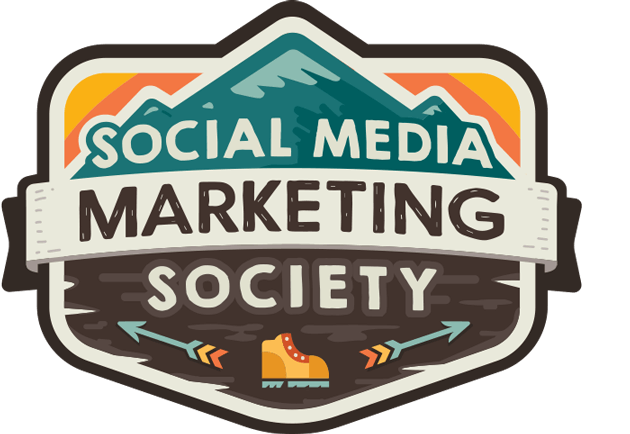 Want to gain marketing confidence and accelerate your career? Try the Society to discover new marketing ideas, improve your results, get support, and become indispensable. Join us for ongoing training, insight from pros, and a community of supportive marketers who understand you.
START YOUR TRIAL MEMBERSHIP
#2: Pin on the Go With the Pinterest App
The Pinterest mobile app for iOS and Android devices allows you to add images to your Pinterest boards from anywhere at any time. Also use the app to share photos you take with your smartphone to your Pinterest boards.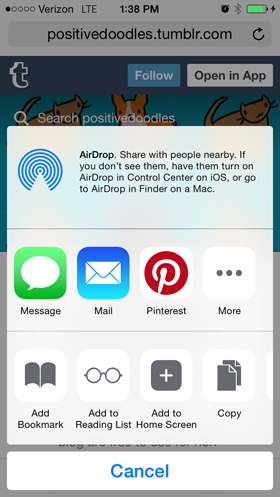 With the Pinterest app, you don't have to wait until you get back to your computer to pin something you find online or see in real life.
#3: Schedule Pins With Buffer
Do you schedule social media updates through Buffer? Now you can use it to schedule pins to your Pinterest boards as well.
Connect your Pinterest account, and then create a schedule for when you would like pins to be published on your Pinterest profile.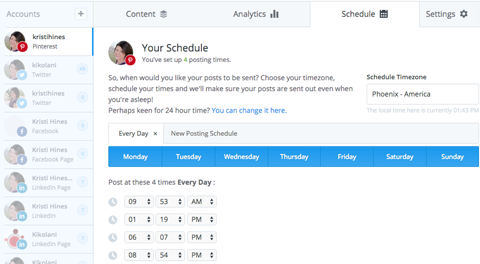 Then you can find and add pins to share to your Pinterest profile through your Buffer dashboard.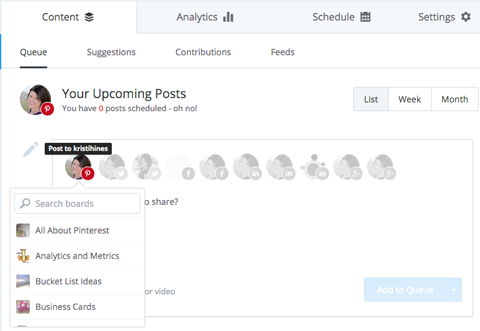 There's also a Google Chrome extension for Buffer.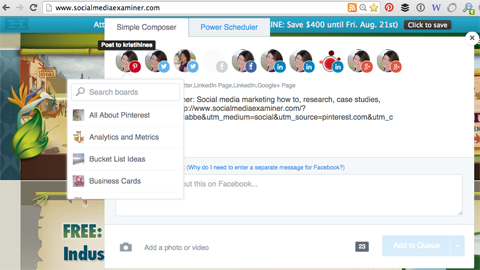 Buffer will fetch the images from the URL you want to share, so you can quickly schedule the right image to pin to your Pinterest board.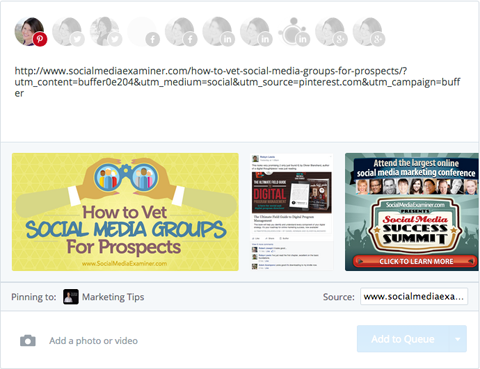 Buffer starts at $10 per month for 12 social profiles, 200 scheduled posts and 2 team members.
#4: Find Inspiring Pins With ViralTag
If you like the functionality of Buffer-style scheduling and queuing of posts, but you need some inspiration for things to share, try ViralTag. This platform connects with Twitter, Facebook, LinkedIn, Pinterest, Instagram and Tumblr.
Unlike Buffer, ViralTag allows you to create one sharing schedule for all connected accounts as opposed to creating a schedule for each connected account.
Put Google Analytics to Work for Your Business (Online Training)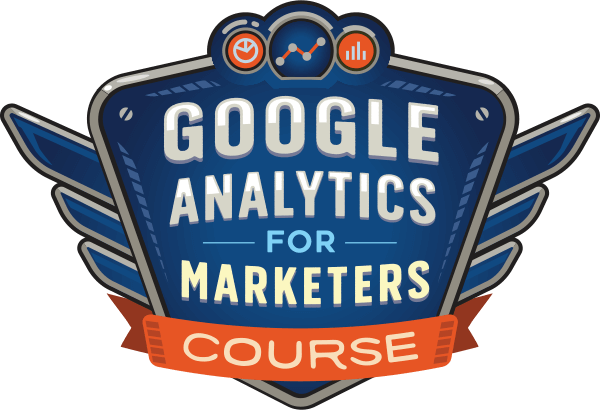 Ever thought, "there's got to be a better way" when it comes to tracking your marketing activities? Are you forced to make decisions based on limited data? With the right training, you can use Google Analytics to measure all of your marketing efforts with certainty.
You'll stop the leaks in your ad spending, justify your marketing spend, gain the confidence you need to make better marketing decisions, and know what's working at every step of the customer journey. Let the world's leading analytics pro show you the way. Check out our new Google Analytics for Marketers course from your friends at Social Media Examiner.
CLICK TO LEARN MORE: ANALYTICS TRAINING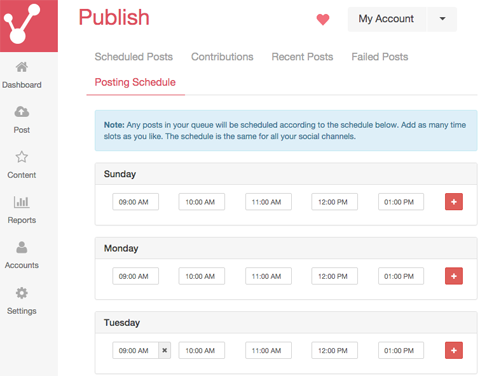 ViralTag separates itself from Buffer in its ability to import feeds, allowing you to check other image-centric networks for inspiration, presented in thumbnail format.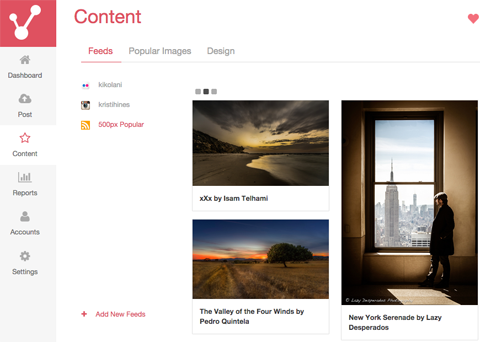 Another unique feature is that you can select multiple images from your feed sources and bulk-schedule them to your Pinterest and other connected accounts all at once. Schedule to more than one Pinterest board, as well.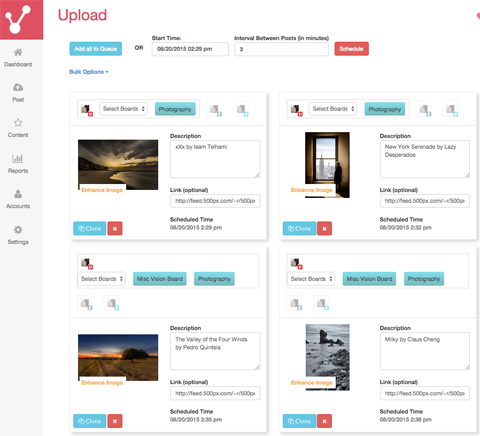 ViralTag starts at $29 per month for 10 connected accounts, visual content discovery and up to five RSS feeds for inspiration.
#5: Automate Pin Publishing With Sendible
If you want to automate publishing pins to Pinterest, you may want to try Sendible. Sendible allows you to connect RSS feeds to your account and automatically publish news feed items to more than 20 social networks, blogging platforms and bookmarking sites simultaneously.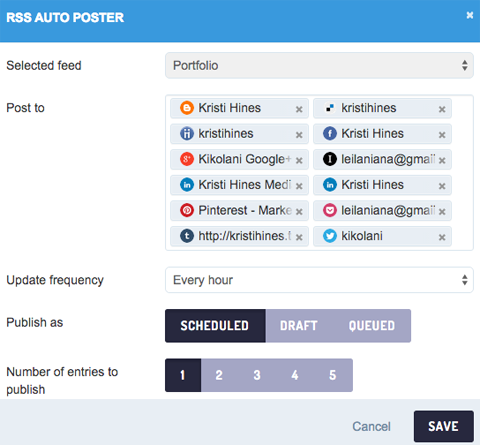 Choose to publish the pins immediately or add them to a queue to publish at times you specify. Sendible will automatically select the image from the URL selected, so there are no additional steps to take.
Sendible starts at $39 per month for 15 connected accounts, RSS automation and brand monitoring. Note that RSS feeds also count as a connection.
#6: Create and Schedule Pins With Tailwind
Tailwind is a Pinterest-focused platform for marketers, brands and agencies looking for a tool to schedule pins, analyze trends and much more. This platform allows you to pin images by dragging and dropping them in the dashboard, using their Chrome Extension or syncing with Instagram.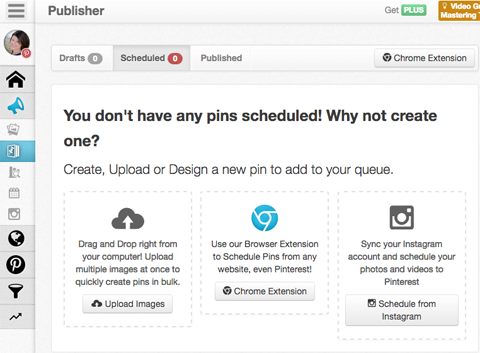 Tailwind also connects directly to Canva, so you can design images with Canva and pin them to your boards.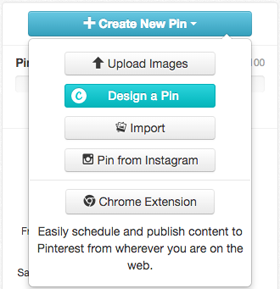 Tailwind starts at $15 per month for smart and unlimited pin scheduling, profile and board metrics and basic website insights. Large brand and agency plans start at $799.99 per month.
#7: Pin Content Immediately With Pinterest Browser Buttons
Pinterest offers browser buttons for Google Chrome, Mozilla Firefox, Internet Explorer and Safari. Use these to quickly pin images from websites and blogs to your Pinterest boards.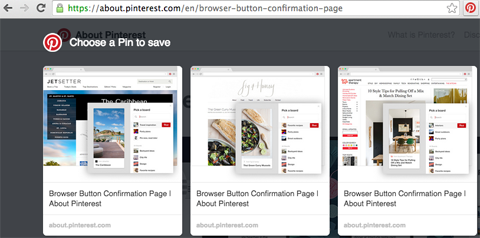 With the browser button installed and Pinterest on your mind, it's easy to pin great blog posts and interesting products online as you discover them.
A browser button is a must-have in addition to any of your other Pinterest tools.
In Conclusion
Pinterest marketing takes time and energy. You want to find, curate and share the right content that aligns with your brand. Check out these Pinterest tools and see which ones are best to save time and streamline the way you share pins to your Pinterest boards.
What do you think? Do you use tools to make your pinning process easier? Which tools do you like and why? Please share your thoughts and recommendations in the comments.