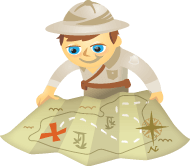 Are you considering building an online community? In order to build a strong community, there are a few key factors every business should take into consideration.
This article will assist you in gathering the building blocks for a strong online community.
#1: Know Your Audience
Every business should begin its focus on its audience, the customers. No online community can exist without a firm foundation and if your online community is to truly succeed, you need to know the demographics of your target audience.
What are demographics, you ask? Demographics are the characteristics of your audience. These characteristics are helpful in assessing the changing trends of audience behavior and narrowing down a wide audience into smaller segments.
General categories of demographics use age, gender, life-cycle stage, income, social class, lifestyle, education, religion and location and are collected by varying means of market research. These categories help give shape and definition to your audience and clarify who they are, what they do, their habits and more.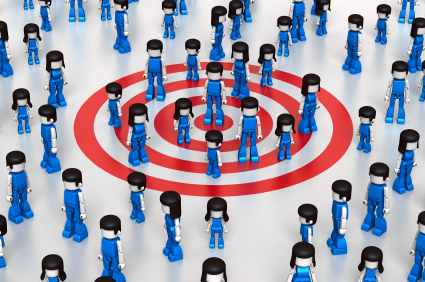 #2: Know Their Needs
How does a business find out what its audience needs? Ask questions! Engage with your audience to determine what they want, need and desire from your business. This is not a once-and-done type of inventory. Audiences are comprised of dynamic individuals and with time their needs will change organically. Also, external factors applying pressure to the collective audience will also cause ebbs and flows in needs.
By asking and being open to the response from the audience, your business can benefit from knowing not only generically what is needed, but you can gather insight on trends and benchmarks; potential problems or issues; research and development opportunities; product, process and service improvements; crisis communication plans and more.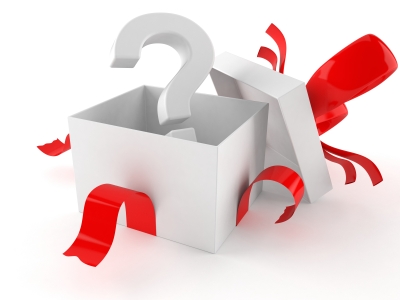 David Canty, director of loyalty at JetBlue Airways, explains how JetBlue discovers the ever-changing needs of the dynamic members of their TrueBlue community, "We are constantly in dialog with our customers, whether it be online, through email, or face to face. We host a number of customer events all over the country and we use these forums to have 'human' conversations about what we are doing well, where we can improve, what would they like and more.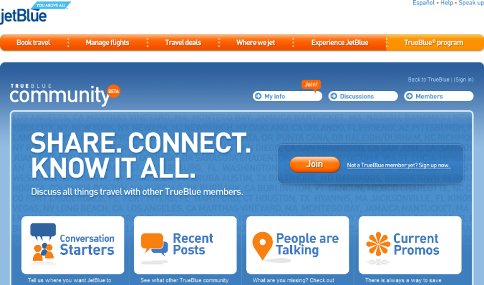 "During one of our tactical promotions, 'All You Can Jet' (AYCJ), we noticed that the customers who participated were looking for ways to communicate with each other, and this was the foundation we used to form a community," Canty said.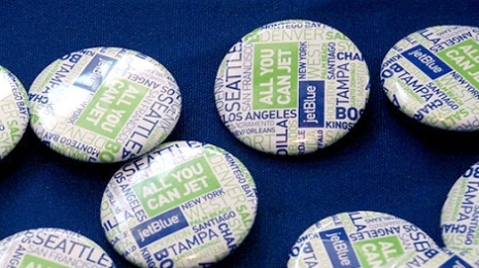 Above all else, your customers are feeling validated in knowing that their needs are being heard and quite possibly acted upon. That validation can unite the audience with a sense of common purpose.
#3: Know Your Business
All effective and successful businesses are customer-centric. Without your customers, your business wouldn't exist. So intimately knowing the needs and wants of your audience can help shape and purpose your business and its future plans. Giving your customers a role and voice in the direction of your business lends itself to creating a sense of community.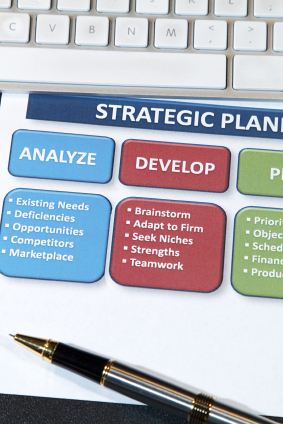 As the focus and leader of the community, it is imperative that your business plan is known and understood by your leaders and staff. How can you expect to rally a community of customers around your business if you don't know your own business?
Start with a strategic plan with the goal of mapping out the future based on the needs of now and the lessons learned from the past. Do you know what your business's plans for growth, contingencies, expansion, product and service development, reduction and possible shuttering are?
You should know these answers about your business!
🌟 Ready to Supercharge Your Social Marketing Strategy? 🌟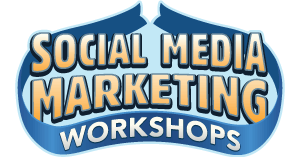 Struggling with your social marketing? You're not alone. The solution? The Social Media Marketing Workshops!

During these live 2 hour deep-dive workshops, you'll discover what's working now on Instagram, Facebook, TikTok, YouTube, and LinkedIn. Skyrocket your engagement, broaden your reach, and amplify your sales.

Become the marketing hero your company and clients need—without leaving your home!
🔥 Save $670 on an All-Access Ticket! Sale Ends Tuesday! 🔥
GET YOUR TICKETS NOW
#4: Know Your Stuff
Knowing these answers about your business can lend itself to building credibility as a business within your online community. Audience members learn to trust those representing businesses that know what they are talking about.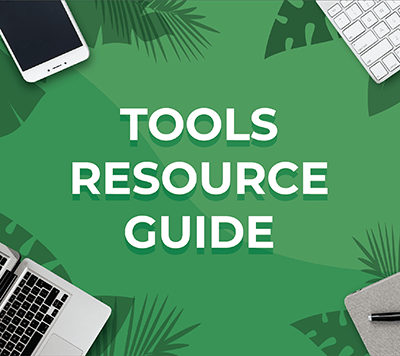 Looking for something to make your life easier?
Discover the tools we recommend to drive engagement, save you time, and boost sales across your entire marketing funnel or business.
Whether you need help planning content, organizing social posts, or developing your strategy, you'll find something for every situation.
FIND YOUR NEXT FAVORITE TOOL
You can build that trust by using your knowledge base to answer their questions, listen to their feedback, troubleshoot their issues and—if you can—fix the problems they have with your product or service. Every conversation you have with an audience member is an opportunity to build or destroy your business's credibility!
Don't be afraid to ask yourself the following questions about your community-building efforts:
Are we fostering mutual respect or disrespect in our response?
Is there ever a time to admit that we do not know what the answer is and that we need to do our homework before answering?
Is there a time to admit that a competitor may be a better option for a customer's needs?
Is there someone else in the business who can answer a question or respond to negative feedback better than I can?
Remember, how you respond to negative comments and complaints is just as much a credibility opportunity as how you respond to the compliments and positive feedback!
#5: Know Your Limitations
While your business can certainly respond to many of the needs of the online community, is it wise for the business to dictate all of the interactions of the audience? Not always.
Consider the possibility that you may not always have the best answer for building the community and may need to let the community build itself. Your customers have the potential to be your best brand ambassadors.
The audience members should be encouraged to build relationships and connections with one another and grow dynamic interactions within your online community. The benefit to you, you ask? Your business is the commonality in the community.
Who can better attest to the viability and relevance of your product or service than the customers? You as a business representative are admittedly biased in your opinions of your products or services and this is limiting. Unbind your community and encourage it to explore the possibilities in the experiences of other audience members!
#6: Know How to Appreciate
Recognize and appreciate your community members for participation, brand loyalty, solutions orientation, patronization and for any number of other activities that merit appreciation. Your appreciation will encourage them to come back and visit your online community more frequently, to encourage their sphere of influence to join and even lend itself to increasing their purchasing behaviors with your business!
A few examples of demonstrating your appreciation:
Reply to questions and inquiries in a timely manner with solid answers.
Prizes, giveaways, vouchers, coupons and more are always a good way to reward and recognize your customers.
Ask for their opinion and feedback! People love to contribute.
Most importantly, say THANK YOU!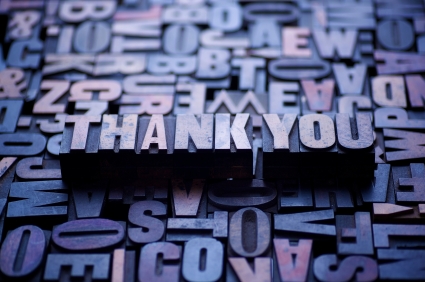 When asked how JetBlue shows their appreciation for their community members, David Canty explained, "We don't necessarily differentiate between community members and non-community members. They are all customers and both are valuable.
"We do actually travel the country and arrange for dinners, sporting events, lunches, town halls, performing events, etc., to which we invite some of our best customers. We use these events to ask questions and listen to what our customers have to tell us. These events will usually include myself and some of our executive team members including our CEO, Dave Barger. They do not have any scripts—they are human interactions and conversations and we find them hugely valuable."
Canty went on to say, "We have multiple ways by which we gather feedback. We have a "Speak Up" link on our website JetBlue.com, and every single email we receive is answered by a human being—there is no script.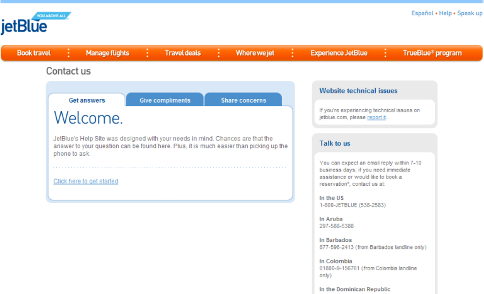 "We also send out 30 surveys for every single flight we launch, and in these surveys we ask customers about their experience throughout the travel ribbon. We collate all the feedback and report it on a weekly basis internally and we can track the feedback to specific flights, airports, in-flight crews, etc.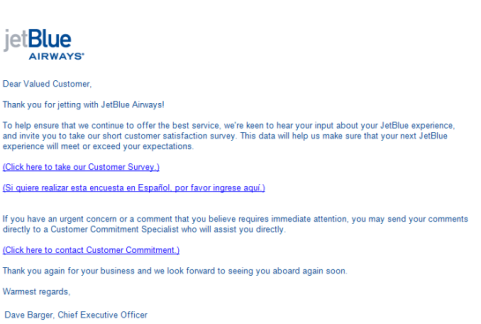 "We're constantly keeping our finger on the pulse and ensuring we listen to what our customers are telling us. If we are failing in any way, we must address it and ensure we live up to our promise of bringing humanity back to air travel."
The moral of this community-building tale?
Building community around your business online supports the community-building you're doing offline. More and more customers are beginning their purchasing decisions with online research. Don't miss this opportunity for your customers to speak for your brand!
An online community of brand-loyal, well-appreciated and encouraged members and customers speaks volumes for the relevancy and credibility of your business.
What steps have you taken to foster an online community around your business? What do you think are some of the biggest challenges facing businesses that are trying to develop a community? Feel free to post your comments and feedback in the box below.
Get Your FREE Course: Web3 for Beginners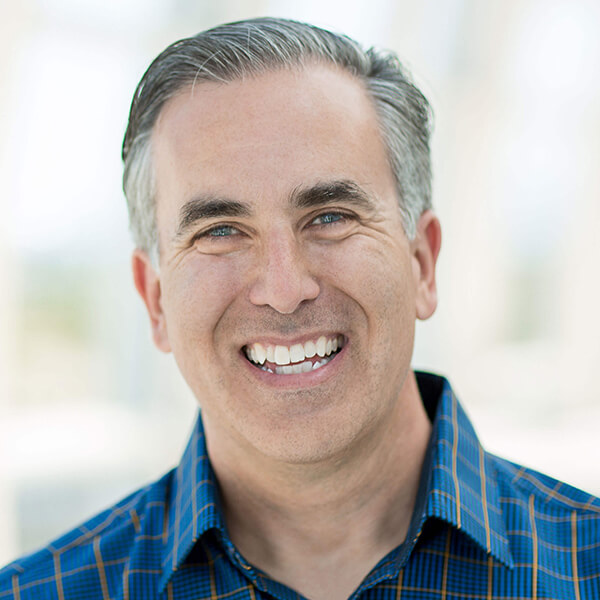 Curious about Web3, but don't know where to start or who to trust?

Introducing Web3 for Beginners, a course taught by Michael Stelzner, the founder of Social Media Examiner.

Learn the basics of Web3 and apply it to your business with this FREE comprehensive course.
CLICK HERE TO GET FREE ACCESS