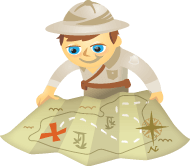 Are you trying to build a community for your company or brand?  Are you looking to go beyond just big numbers of Facebook fans or Twitter followers?
This article reveals three important tips you need to know to help build and manage communities.
What Is Community Management?
Previously I wrote examined the different roles for those who work with social media in business.   Among the many roles, the community manager is by far the most important because he or she is on the front lines of communication. Here's how I define community manager:
A community manager usually manages an editorial calendar for a blog/community, a Twitter account and various third-party social media channels like a Facebook fan page or a YouTube account.
A community manager may also be responsible for managing a social listening platform like Radian6 and filtering/assigning conversations to others in the business unit for a proper response.  He or she may even organize in-person events (or town halls) to get feedback from the community. The community manager is the face of the brand.  Conversations are at the core of the job responsibility.
Over the years, I have worked for several big brands and have learned some valuable lessons about community.  When I refer to community, it's not just a "social networking" site where users are required to login and create profiles. Communities can be built on Twitter, YouTube and even on a blog where the conversations are happening within the comments.
Here are three lessons to consider when managing a community:
#1: Embed within your community.
During the War in Iraq, there were several journalists from various news organizations who would embed themselves within infantry units in order to get access to "front line" reporting.  The result was that viewers were able to keep up to speed with what was going on several thousand miles away.
Community managers must also embed themselves within the community they serve and become integrated with the community.
The result is the collecting valuable data and insights from the community members and reporting back to management. The reporting is usually feedback on how to improve the company's products, services or business processes.
Social Media Marketing Society (Ongoing Online Training)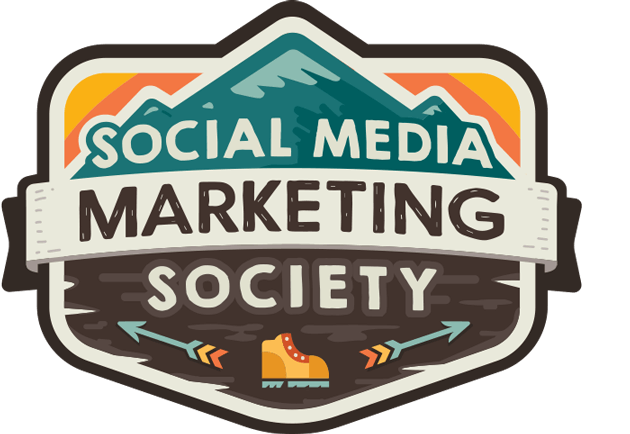 Want to gain marketing confidence and accelerate your career? Try the Society to discover new marketing ideas, improve your results, get support, and become indispensable. Join us for ongoing training, insight from pros, and a community of supportive marketers who understand you.
START YOUR TRIAL MEMBERSHIP
Community managers will be successful if they are authentic and leave egos at the door.  Community members are smart and can see right through egos and many times they will call you on it. The best tip I can give to a community manager is just to be yourself.
Put Google Analytics to Work for Your Business (Online Training)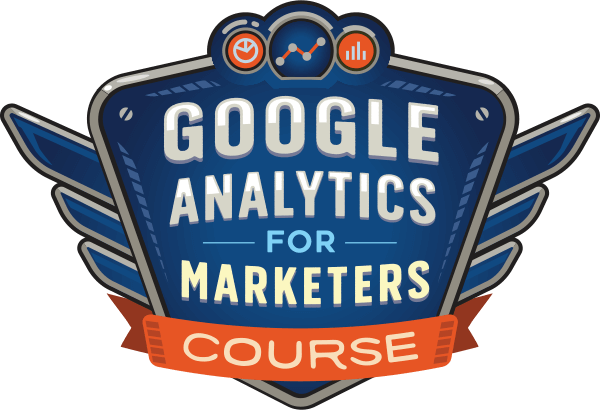 Ever thought, "there's got to be a better way" when it comes to tracking your marketing activities? Are you forced to make decisions based on limited data? With the right training, you can use Google Analytics to measure all of your marketing efforts with certainty.
You'll stop the leaks in your ad spending, justify your marketing spend, gain the confidence you need to make better marketing decisions, and know what's working at every step of the customer journey. Let the world's leading analytics pro show you the way. Check out our new Google Analytics for Marketers course from your friends at Social Media Examiner.
CLICK TO LEARN MORE: ANALYTICS TRAINING
During my time at Yahoo!, one of my core responsibilities was community management. In order to do this effectively, I had to earn the trust of the community. I accomplished this by taking off the mask of corporate America and doing what comes naturally: being myself.  I invested hours a day just getting to know others in the community and engaging in really simple and personal conversations. It didn't take long for others to consider me a friend and begin to trust me.
#2: Don't just focus on monetizing.
The biggest mistake a community manager can make is to start screaming "one-way" marketing messages at the rest of the community. The members will do one of two things: they will either leave the community or call you out on it publicly. Both are bad for business and should be avoided at all costs.
Unfortunately, situations like this still happen today. Brands and small businesses create groups, fan pages or Ning communities for the sole reason of monetization.  There may be some sales as a result, but there is little to no long-term benefit, much less repeat sales. Remember the old saying, "It takes more to acquire a new customer than to sell to an existing one."
The most effective strategy to drive revenue for a business is to build the community, earn members' trust and delicately ask for their permission to market your services, a wise proverb from Seth Godin.
#3: Don't just listen, get the community involved.
Yes, the hot topic today is "listening" and the tools are just about commoditized with new applications launching every month. Building strong customer loyalty is not just listening but also acting—embedding yourself within the community and becoming a trusted voice there.  However, the challenge for every business in social media is to eventually "become believable." And that means winning consumer trust.
Here is an example during my tenure at Intel how we succeeded through social media after a big consumer marketing campaign:
In May 2009, Intel launched a "Sponsors of Tomorrow" commercial featuring Ajay Bhatt—the co-inventor of the USB. Check out the video here:
https://www.youtube.com/watch?v=jqLPHrCQr2I
The catch phrase, "Our rock stars aren't like your rock stars," aimed to put a human face to the Intel brand.  For a split second, one of the Ajay Bhatt fans in the video rips open his shirt to reveal a T-shirt emblazoned with Bhatt's image.  We were bombarded with requests for the T-shirt on Twitter, YouTube comments and on our blogs.  We then ran a T-shirt contest through Twitter and gave away 100 Ajay Bhatt T-shirts.
Intel now runs an Ajay Bhatt fan page on Facebook where I see the number of fans still growing today.
Do you manage a community?  What other tips would you suggest? I would love to hear your point of view, please comment below.