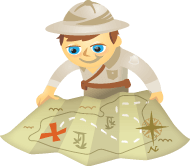 Are you looking for creative ideas for your next product or service?
Have you considered the wellspring of social media conversations as a source of product or service innovation?
Keep reading to discover how you can tap social media to enhance the development of your next great product.
Social Media for Product Research?
Yes, that's correct… you can use social media-based conversations, feedback, comments, complaints and more as a source of research and development! This can be especially handy for smaller businesses that do not have big budgets for R&D.
Social media is not as planned or controlled as a focus group when it comes to research and development; however, with concentrated time and dedication you can use these channels to your company's advantage. And, ultimately, you can benefit the very people you're polling about improved and new products and services.
Innovation does not have to be limited to just within your company walls, so consider getting started with the following three steps.