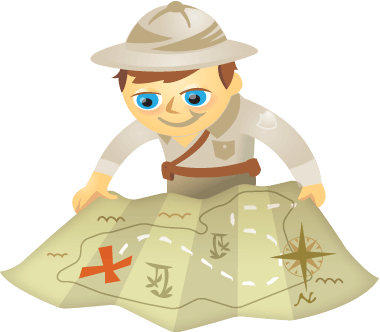 Are you sick and tired of Twitter spam?
Direct messages on Twitter are a great way to take that next step in social networking. But too many direct messages can waste your time.
Are all of your direct messages from people you really want to network with?  Do you find yourself spending too much time listening to unwanted noise and managing spam?
Here are five ways to control of your Twitter direct message inbox.
#1: Don't Auto-Follow Everyone
Auto-follows are an easy gateway for spammers. One of the first steps you should do is make sure you're not auto-following everyone and be selective in who you follow.
Spammers modify their tactics and it's not always easy to identify them.  Here are a few clues to identify potential spammers and accounts you want to avoid following:
Twitter handles that are not real names
Repetitive names
Names with numbers
Profile photos with stock photos


#2: Block Unwanted Contacts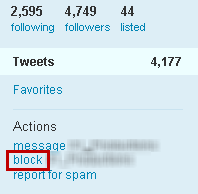 By systematically blocking obvious spammers, you'll keep your social media environment easy to use.
You can easily block people on Twitter and remove their ability to send you direct messages.
Get Everything You Need to Become A Better Marketer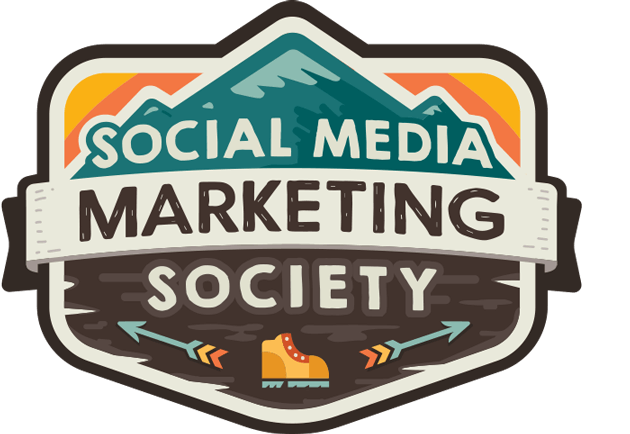 Looking for a one-stop-shop for marketing greatness? Try the Social Media Marketing Society to boost results and become a better marketer through deep-dive training and an always-on community of marketers. The path to better marketing begins in the Society.
START YOUR TRIAL TODAY
#3: Avoid Connecting With Unrelated Businesses
You probably don't want to get promotional tweets from every type of business on Twitter. You'll keep your direct message box free from clutter by not connecting with unrelated businesses in the first place.
If you get direct messages on subjects you're not interested in, take the time to block unwanted Twitter profiles from your account.
Pay attention to how you use Twitter.  Set up a simple set of guidelines to cultivate the Twitter following you want. By systematically getting rid of unwanted profiles, this will make a big difference in the time you spend managing your Twitter account.
#4: Use Tools to Reduce Incoming Spam
If these simple tips are not enough to keep you from wasting time managing unwanted tweets in your direct message box, here are more tools to help you.
Put Google Analytics to Work for Your Business (Online Training)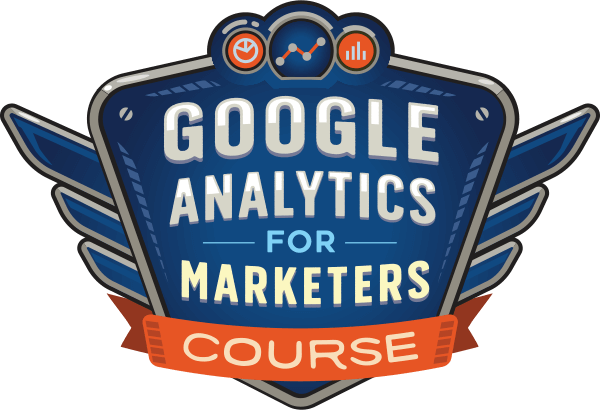 Ever thought, "there's got to be a better way" when it comes to tracking your marketing activities? Are you forced to make decisions based on limited data? With the right training, you can use Google Analytics to measure all of your marketing efforts with certainty.
You'll stop the leaks in your ad spending, justify your marketing spend, gain the confidence you need to make better marketing decisions, and know what's working at every step of the customer journey. Let the world's leading analytics pro show you the way. Check out our new Google Analytics for Marketers course from your friends at Social Media Examiner.
CLICK TO LEARN MORE: ANALYTICS TRAINING
SocialOomph
A significant portion of the auto-DMs are sent out via SocialOomph, simply because they are one of the popular Twitter tools.  Fortunately SocialOomph has made it easy to stop these unwanted direct messages. There's a simple process to follow with @optmeout: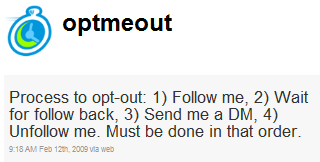 Follow @optmeout
Wait for them to follow you back
Send @optmeout a DM
Unfollow @optmeout
SocialOomph also has a powerful automated vetting tool for new followers.
SocialToo
This Twitter tool has a few functions to help you eliminate Twitter spam.  You can even set up filters on SocialToo to block all direct messages with specific keywords.
Block Automatic Tweets from Games
There are also Twitter applications to automatically block quizzes, polls and games. LOLquiz blocks out a large selection of them.
#5: Consider Other Filtering Tools
If you ever find an increase in spam in your DM box, head over to OneForty and look for tools to help manage your Twitter account.  Read the reviews on tools such as Twit Cleaner,  TwitBlock and StopTweet.  Test them out and you're sure to find one to help you clean up your DM box even more.
Don't let unwanted messages take up your time.  There are many tools to help you control your Twitter marketing so you can concentrate on the networking you want to do, engage with the right people and build your network.
Do you have too many direct messages in your Twitter DM inbox? What tools have you used to manage your DMs on Twitter?  Please share your comments in the box below.