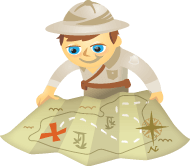 We call this crazy thing we're all addicted to social media for a reason: it's about people. It's about developing relationships.
So, if you use social media to connect with your customers (or fans, or followers, or tribe…), authenticity is a must.
Keep reading to discover five tips to make your company more "human."
#1: Use your name
Putting a name (that's a real, human name) on your blog posts, tweets or status updates shows your audience that you're not a robot or an automated stream of sales pitches and company news. Using your name when updating social media humanizes your content and makes you relatable for your audience.
If you use a team of people to update your accounts, each one can sign off on his or her contributions. Even if they just use initials to save space when posting to limited-character services like Twitter, this shows your audience that thought and effort have gone into creating and distributing your content.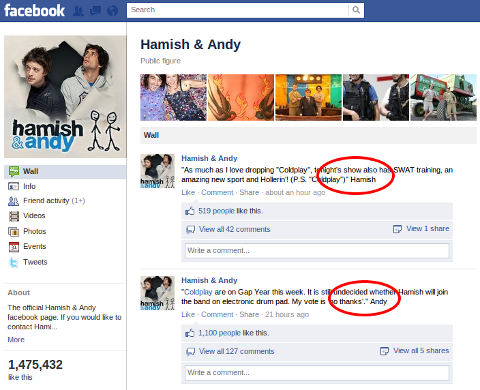 #2: Add a face
Adding a face to your social media accounts works in the same way as adding a name. It humanizes your content and gives your followers an idea of the person behind the keyboard.
If you prefer to use your company logo or a product image as your profile picture, you can still use photos to add real-person value to your presence.
Many companies have "meet the team" pages, with information about the company members and what they do. This is a perfect place to add a team picture or individual photos.
David Hartstein has some great tips for using photos effectively on your Facebook page, which can be equally useful when adding pictures to your website, Google+ account or photo-sharing sites like Flickr.
Maintaining professionalism in your images so they represent your brand well is a must. As you can see below, IdeaPaint balances fun and creativity in its team photo to show off what the brand is about without losing its professionalism.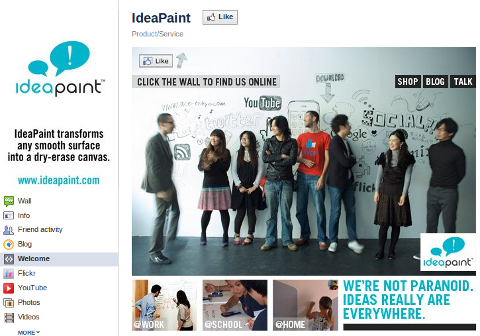 Adding new photos regularly is a great way to keep people interested in what you're doing as a brand. You can show the personality behind the logo by adding "behind-the-scenes" photos and sharing your work in the community through pictures.
#3: Connect with people through your writing voice
So now your audience knows your name and what you look like. They feel like they recognize you, but they don't know you yet.
Adding personality (your voice) to your content creates a whole picture of you as a person. If you want to connect to people (Remember my intro? That's what social media is all about!), you need to be a person.
🌟 Ready to Supercharge Your Social Marketing Strategy? 🌟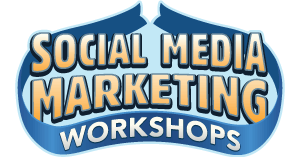 Struggling with your social marketing? You're not alone. The solution? The Social Media Marketing Workshops!

During these live 2 hour deep-dive workshops, you'll discover what's working now on Instagram, Facebook, TikTok, YouTube, and LinkedIn. Skyrocket your engagement, broaden your reach, and amplify your sales.

Become the marketing hero your company and clients need—without leaving your home!
🔥 Save $650 on an All-Access Ticket! Sale Ends Friday! 🔥
GET YOUR TICKETS NOW
People don't connect to corporations, robots or automated messages.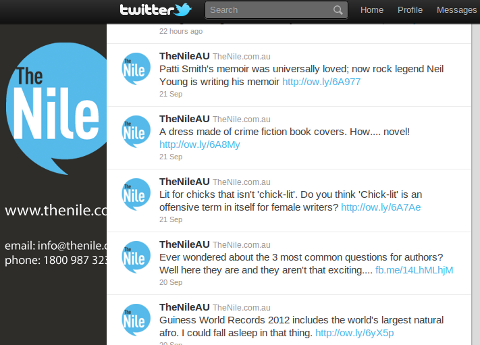 Your voice is a huge part of drawing in your audience and engaging them. The way you write has to replace facial expressions, body language, physical gestures and tone of voice, all of which help you get your point across and keep your audience interested in face-to-face communication.
That's a big task for a 400-word blog post. It's an even bigger task for a 140-character tweet! Which is why analytics and research are so important to companies using social media—we need a way to measure whether our voice is coming across in our content, and whether we are engaging people or turning them off.
Developing your voice takes time and effort (what doesn't in social media?), especially if you are acting as a channel for your company's message.
The important thing is not to quash your own personality in favor of your brand's message. Writing like you talk can be difficult at first, but by free-writing in your spare time, or just through practice, you can incorporate what you sound like in a conversation into the way you write.
Re-reading your work is important here, too. Even a short blog post can give you some great insights into how you sound by reading it aloud or going over it with someone else.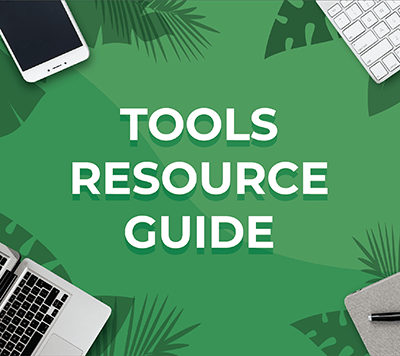 Looking for something to make your life easier?
Discover the tools we recommend to drive engagement, save you time, and boost sales across your entire marketing funnel or business.
Whether you need help planning content, organizing social posts, or developing your strategy, you'll find something for every situation.
FIND YOUR NEXT FAVORITE TOOL
Jeff Goins has some great tips to help you find the things that make you unique, and how to develop your writing voice to reflect who you are.
With a face, a name and a voice full of personality, you are now a fully equipped human being! Exactly the kind of person your audience wants to talk to, which means you can get your brand's message across more effectively.
Now for a couple of tips on how to interact with your audience using your new-found humanoid existence!
#4: Listen (the great equalizer)
One of my favorite things about social media is that it acts as an equalizer in a way that no other communication channel does. Unlike writing letters, calling a switchboard or emailing a support team, social media can (and often does) give you access to Fortune 500 company CEOs, celebrities, future employers and those amazing people who make it all possible: web developers.
You can use this to your advantage.
By interacting with your audience on their turf, you have already taken the first step. But engaging your followers takes more than being in the right place at the right time.
If you show up on Flickr and try to generate discussions about new home-security equipment, you probably won't have much luck. Or if you start a Facebook fan page and fill it with legal jargon, your fans will probably dwindle quickly.
Interacting with your audience in the right way is imperative to a successful social media strategy. This is where listening comes in. Listen to your fans; not just to find out what they say about your brand, but also how they say it. How do they interact with you? How do they interact with each other?
Listening has proven to be influential in driving social media campaigns. Listening, as opposed to talking (or selling!), allows you to determine the best way to connect with your audience.
Monitoring mentions of your brand name, your own name, your industry and your competitors shows you where the conversations are happening and what people are saying about you.
Once you're in the right place, listening to the conversations around you (and about you) will give you the information you need to jump in with a useful comment, propelling the conversation. You can also tailor your content to be more personal and engaging by listening first.
The great thing about social media is that the consumer finally has as much power as the corporation. Your customers will show you how to engage them, if you will just listen.
A company that listens immediately demonstrates genuineness, originality and credibility. And you know what those equal, don't you?
#5: Determine why you are here
To quote Jay Baer, "for many companies, the conversation has shifted from 'why' or 'should' we do social media, to 'where' and 'how' social media should be done." The only problem is when a company decides they need to "do this social media thing" just because everyone else is.
No matter what your strategy for social media, you must have a reason for it. Otherwise, you're just adding to the noise.
Having goals for your social media team (or just you!) to work toward will give your content purpose and will give you motivation and clarity in monitoring and updating your accounts. This will eliminate the wishy-washy gap-filler posts that lower your brand's credibility.
Plus, your audience will be more likely to get on board if you not only create and share great content, but also have a demonstrated purpose behind your actions.
Let's have a quick recap:
Authenticity is a must for your brand's social media strategy because social media is about connecting with people. You need to show that you are a real person so your audience can connect to you.
Put a name and face to your brand to humanize your message.
Listen before you join the conversation and it'll pay off.
Communicate with your audience on their level, in their language and on their turf to show genuineness, originality and credibility. And those equal authenticity.
Interact with your audience in the right way: it's imperative to a successful social media strategy.
Finally, work out why you're using social media. What do you want to accomplish? Make sure this comes across in your content.
What do you think? Does your company do a great job of showing authenticity as a brand? Or do you need to adjust your approach? Maybe you have some great tips to add? Leave a comment in the box below and let us know!
Get Your FREE Course: Web3 for Beginners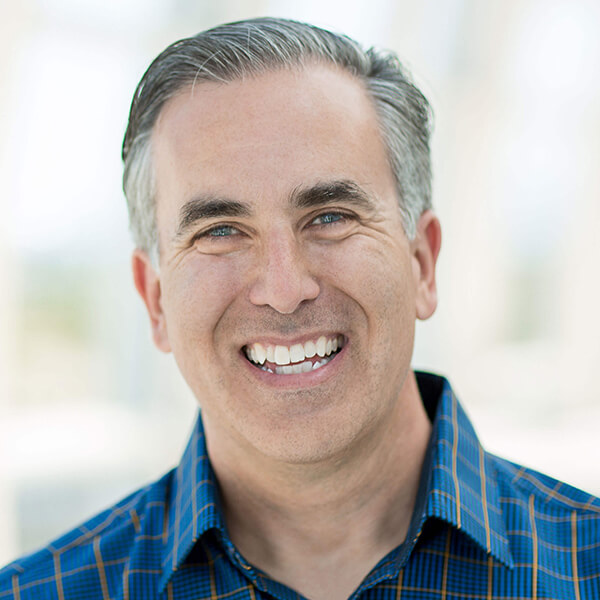 Curious about Web3, but don't know where to start or who to trust?

Introducing Web3 for Beginners, a course taught by Michael Stelzner, the founder of Social Media Examiner.

Learn the basics of Web3 and apply it to your business with this FREE comprehensive course.
CLICK HERE TO GET FREE ACCESS