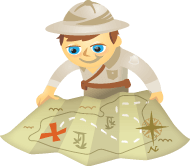 One of the key benefits of social media (that's rarely discussed) is its ability to resolve doubt and confusion among fence-sitters.
Yes, your prospective customers are likely confused and possibly uncertain.
During my 15 years of website strategy and usability work (before I went all "social media" on you), I tried very hard to live by the two-click rule—answering the most common questions customers have about your business on your site within two clicks.
How about zero clicks? Social media makes it possible. The key is to create meaningful content that answers prospects' questions, and propagate that content throughout the social web, making a visit to your site unnecessary.
Here's how it works:
#1: Become a Question Detective
First, identify which questions are most important to answer. I recommend starting with six, because it will generate a meaningful amount of content and address the tip of your question iceberg.
You can use a few methods to determine which questions to answer. You can survey your existing customers, although that's not always the best approach because the questions are not fresh in their minds. They've already made their buying decision.
You can study your web analytics to see which pages get the most traffic and which questions are likely to be in prospects' minds when they are on those pages. Or you could survey website visitors, gathering data in real time.
I also like to look at search data, both the searches that people are conducting about your company on Google (use this free keyword tool), and the searches conducted on your website (assuming you have a search function).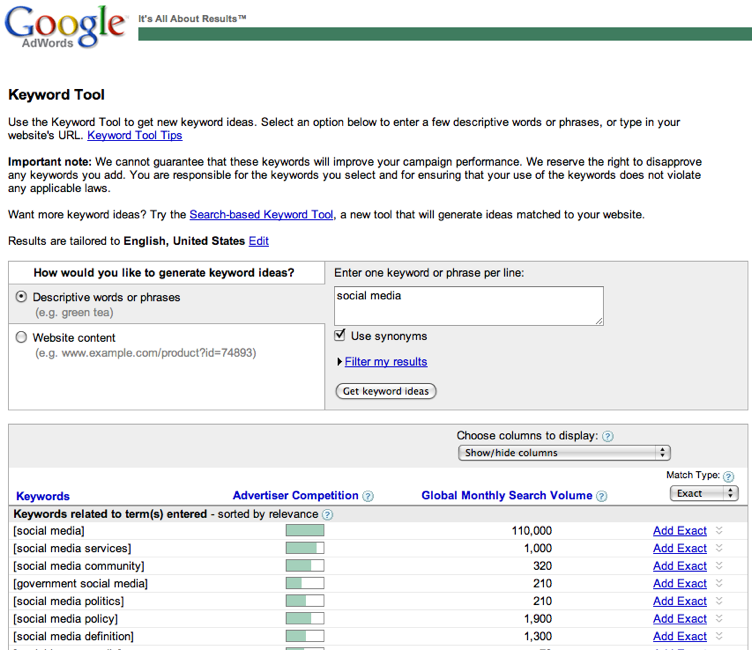 I would also make a point to solicit input from customer service and sales teams, as they have more day-to-day interaction with fence-sitters.
#2: Become The Answer Man With Your Blog and Video
Once you've identified your top six questions, answer them using new media.
Not in a "here's our FAQ" way, but in a vigorous, social media way. I recommend answering each question with a dedicated blog post and a video, at minimum. For B2B companies, I would add a short slide presentation that answers each question, and possibly a podcast that answers all six in aggregate.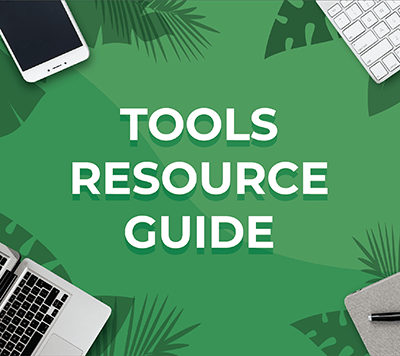 Looking for something to make your life easier?
Discover the tools we recommend to drive engagement, save you time, and boost sales across your entire marketing funnel or business.
Whether you need help planning content, organizing social posts, or developing your strategy, you'll find something for every situation.
FIND YOUR NEXT FAVORITE TOOL
A Bit About Video
Remember that video is 52 times more likely to show up on the first page of Google search results, so don't skip that part.
🌟 Ready to Supercharge Your Social Marketing Strategy? 🌟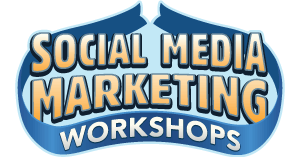 Struggling with your social marketing? You're not alone. The solution? The Social Media Marketing Workshops!

During these live 2 hour deep-dive workshops, you'll discover what's working now on Instagram, Facebook, TikTok, YouTube, and LinkedIn. Skyrocket your engagement, broaden your reach, and amplify your sales.

Become the marketing hero your company and clients need—without leaving your home!
🔥 Save $670 on an All-Access Ticket! Sale Ends Tuesday! 🔥
GET YOUR TICKETS NOW
You don't need a film crew. You don't need a makeup artist. You need an inexpensive HD camera. (I prefer the Kodak ZI-8 over the FlipHD because it has an external microphone jack. How did I know that? Because Kodak is very adept at the precise strategy we're discussing here.)
You need some clue about lighting, somebody in your company who's decent on camera and a loose script. If possible, on-the-scene video showing demonstrations would be great. And if possible, I'd recommend having employees closest to the product (designers, engineers, product marketing and customer service) be the stars of the show, not executives or marketers. It's just more authentic and believable that way.
#3: Become a Digital Dandelion With Your Content
Take your written and video content, and spread it as widely as possible on the social web. Post it to your Facebook page. Your LinkedIn page. Your blog, naturally. Put it on YouTube of course. Even better, use TubeMogul to syndicate it to dozens of other video sites.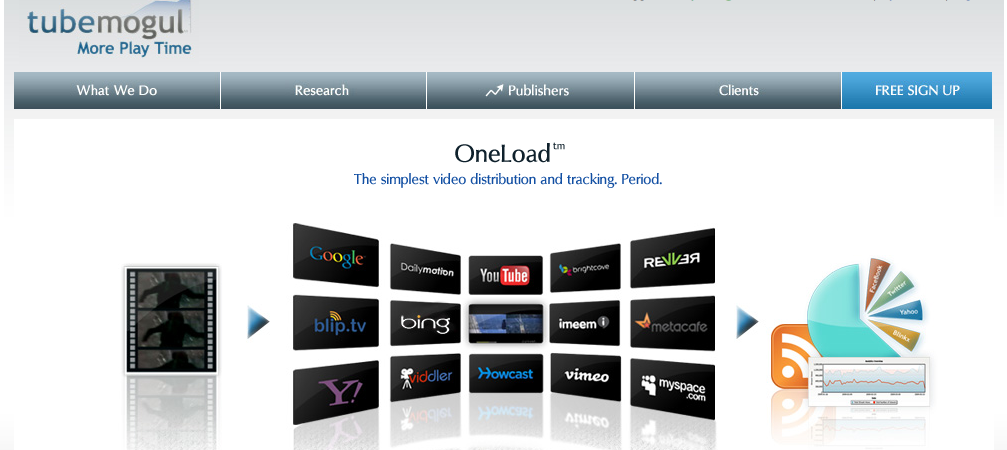 Certainly, link to your content from your corporate website.  But the ideal scenario is that the content performs well enough in search results that potential customers can answer their questions before they ever get to your site.
#4: Improve and Expand
Now that your content is posted to your various social outposts, invite your current customers to make it better. Talk it up on Facebook and your blog. Send it out to existing customers via email, so they can refer fence-sitters to it. Invite current customers to comment on your answers.
Each quarter, commit to answering a few more questions. Involve your customers, and ask them to create their own content that answers other questions (maybe a contest for the best ones).
Now use social listening tools to find blog posts, tweets, forum threads and other discussions about your brand and your products, and as appropriate, direct fence-sitters to your new social media answers.
Now you're combining content with marketing, social media with customer service. Now you're using social media to its full advantage.
Give this a try, will you? Have you done any of this?  Share your story and ideas in the comment box below.
Get Your FREE Course: Web3 for Beginners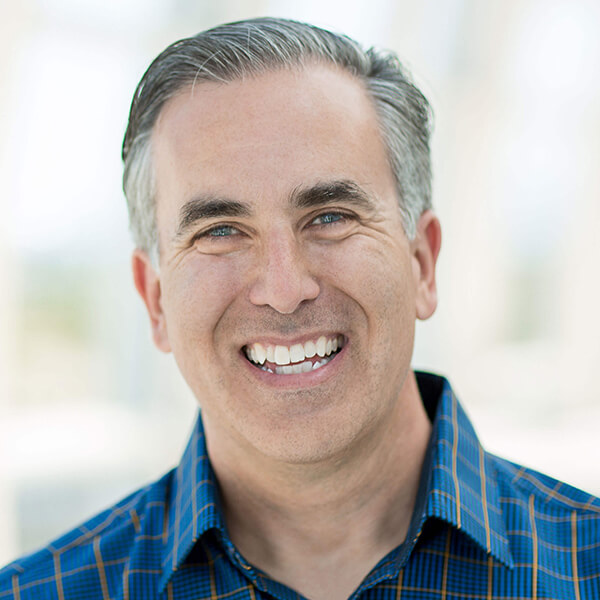 Curious about Web3, but don't know where to start or who to trust?

Introducing Web3 for Beginners, a course taught by Michael Stelzner, the founder of Social Media Examiner.

Learn the basics of Web3 and apply it to your business with this FREE comprehensive course.
CLICK HERE TO GET FREE ACCESS