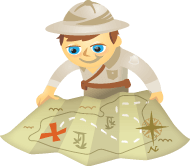 Is Instagram marketing a priority for you? Wondering what types of organic Instagram posts people engage with most?
In this article, you'll discover how you can generate more organic engagement on Instagram.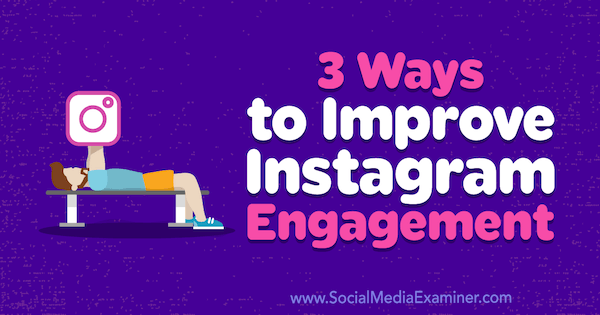 Instagram Marketing Changes to Watch For
In 2018, eMarketer estimated that 31.8% of the U.S. population uses Instagram. That's a lot of potential fans for your business.
Social Media Examiner's 2018 Social Media Marketing Industry Report showed a huge jump for Instagram as one of the top platforms for marketers, climbing from #4 on the list to #2. You should expect to see a lot more brands entering the Instagram landscape in 2019.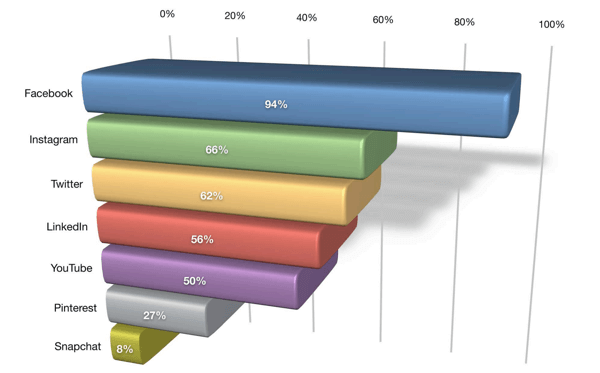 The 2018 Industry Report also revealed that organic activity on Instagram was a top priority for the majority of the marketers surveyed. This may be because of the changing attitudes toward social ads we saw in 2017.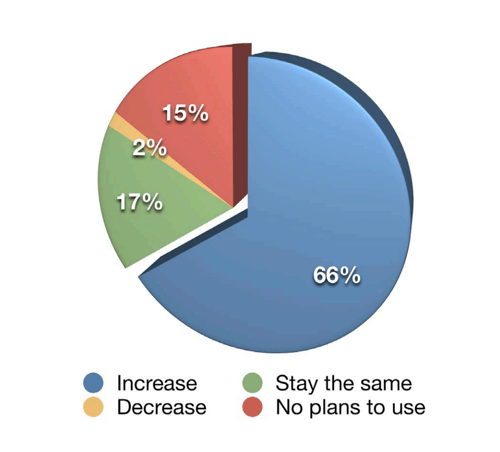 Despite what you may have heard, organic reach on Instagram isn't dead. There are ways you can optimize your Instagram content for your audience, particularly if you're managing an Instagram business account.
We've gathered the best of the information from the Industry Report and beyond to help spark ideas for your organic Instagram efforts. Read on to learn more.
#1: Focus on Instagram Video Posts for More Comments
Instagram reports that 80% of all Instagram users follow a business. Much like Pinterest, Instagram users are primed to encounter brands and businesses among photos of their friends and favorite influencers.
So you need to decide what type of engagement would best suit your goals. More likes can lead to fans, but comments may result in a wider reach. Defining a goal will lead to fewer distractions and a more refined strategy.
Mention's Instagram Engagement Report 2018 confirms a common belief that video content on Instagram receives the most likes overall. However, the average number of likes for images is higher than for video, leading the study to conclude that the most popular video posts may earn a disproportionately high percentage of likes.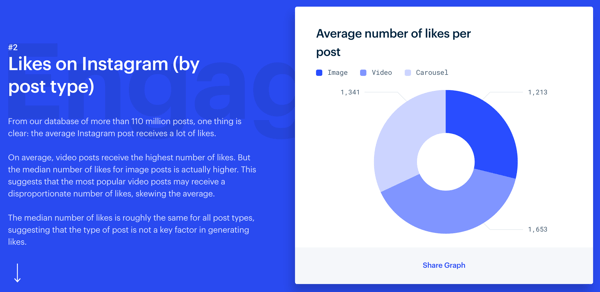 Likes on Instagram can be a valuable tool for analyzing what the audience best reacts to in the moment. In regard to shareability, though, comments may be a better indicator.
🌟 Ready to Supercharge Your Social Marketing Strategy? 🌟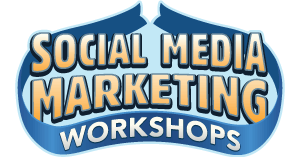 Struggling with your social marketing? You're not alone. The solution? The Social Media Marketing Workshops!

During these live 2 hour deep-dive workshops, you'll discover what's working now on Instagram, Facebook, TikTok, YouTube, and LinkedIn. Skyrocket your engagement, broaden your reach, and amplify your sales.

Become the marketing hero your company and clients need—without leaving your home!
🔥 Save $670 on an All-Access Ticket! Sale Ends Tuesday! 🔥
GET YOUR TICKETS NOW
The Mention report notes that comments are much more starkly divided by content type. Videos earned 46% of all comments from the 115 million Instagram posts analyzed.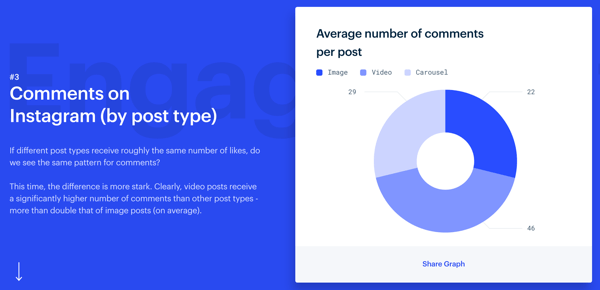 In short, consider the ideal behavior you want from your audience and adjust your content to achieve your ideal reaction. Test different types of content in different frequencies and then figure out what resonates best with your audience.
There's no ideal ratio of posts of each type. The median rate of engagement for Instagram post types is fairly even across Mention's study. The data suggests that individual brands won't be penalized simply for leaning into whatever content works best for their audience.
As the study is quick to point out, the top 15% of all Instagram posts analyzed included a wide range of posts. Even posts with as few as 11 likes made it to the top of the heap in this study (most likely by excelling in other areas of engagement).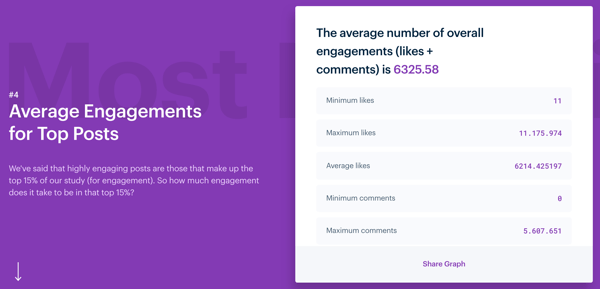 Takeaway
As with any social media network, it helps to define the goals of the platform as they relate to your business before engaging with Instagram. Are your prime customers on Instagram? What are they looking to find?
As more marketers move to Instagram, it will be even more important to keep your own goals in mind going forward. There's a wide range of posts on Instagram that count as the most popular. What matters is that you find the content that correlates to your own goals.
Engagement numbers tend to be high at the top count of Instagram posts. Every account doesn't need to be at the very top of the follower game to engage meaningfully with customers. But beyond that, it's important to look at what the top brands are doing to encourage engagement.
#2: Tag Users to Increase Instagram Post Likes
Looking at the 2018 Social Media Marketing Industry Report, marketers listed images as the most important content type, followed by videos and blogging. Instagram takes advantage of these two top content formats and brings them to audiences in a scrollable, emotionally communicative format.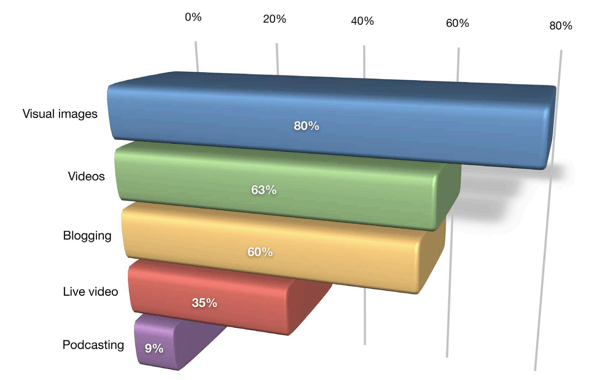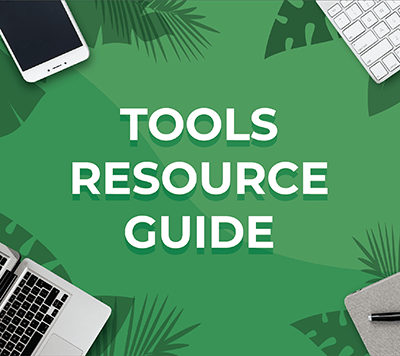 Looking for something to make your life easier?
Discover the tools we recommend to drive engagement, save you time, and boost sales across your entire marketing funnel or business.
Whether you need help planning content, organizing social posts, or developing your strategy, you'll find something for every situation.
FIND YOUR NEXT FAVORITE TOOL
Beyond the pictures and videos themselves, Instagram accounts have the option to tag users and add hashtags to create engagement. These extra steps set Instagram apart from other visual sites such as Pinterest.
Mention's Instagram Engagement study looked at both the median number of likes per Instagram post and the number of users tagged in the post. The two appeared to be highly correlated, with each tagged user attracting 0.5 to 1 new like.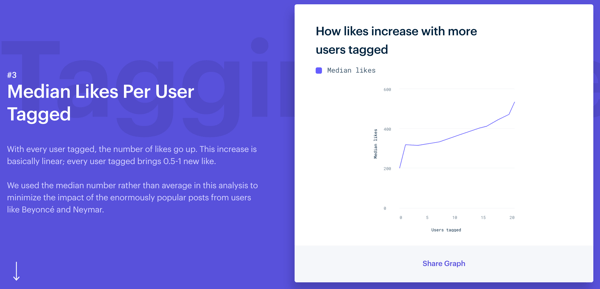 The same result was found with comments, albeit with slightly less regularity. It should be noted that extremely popular posts from single influencers (such as Beyoncé) may contain zero or one tagged user and still attract a lot of engagement. The study used the median measure in an attempt to control for the influence of those outliers.
Instagram hashtags have been the subject of a lot of discussion in the social media community, ranging from how many to include to where they should be placed. Mention's study confirmed that most people stay within the 30-hashtag limit, with most top users applying far fewer than that.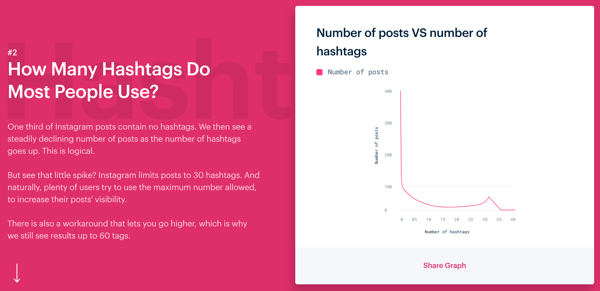 The most intriguing part of the study was the finding that increasing hashtags alone doesn't lead to higher engagement with users over time. There were in fact sharp engagement dropoffs around the markers of 5 and 30 hashtags in a post.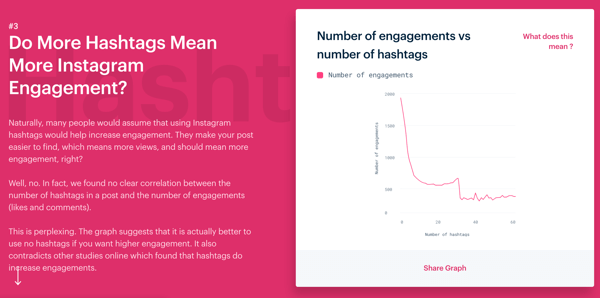 This report also didn't specify whether the hashtags were placed in the body of the post or in the comments, which is the topic of a lot of experimentation among marketers.
Takeaway
More than hashtags, tagging other users wins out as a universal best practice for Instagram. Perhaps this is because it communicates more authenticity to users (and not adding hashtags simply for the benefit of reach).
Hashtags aren't dead as a practice, even with a low number of them within Instagram posts in general. But it's interesting to note that more may not always be better when it comes to Instagram hashtags.
Paying attention to what engages your Instagram audience and attuning the post content to their needs may be better engagement predictors than simple hashtag stuffing.
#3: Engage to Generate Instagram Engagement
Among the most surprising lessons from Mention's Instagram Engagement report was the revelation that the most engaging Instagram content didn't necessarily come from the most highly followed accounts on the network. Popularity doesn't always equal connectivity.
In the report, Mention found that the content most people engaged with came from accounts with between 10,000 and 50,000 followers. The study included accounts with followers in the millions, so this discovery really stands out.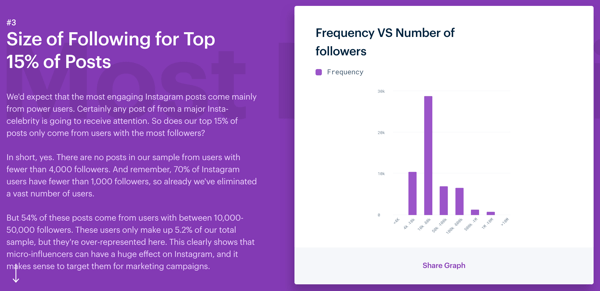 What explains this result? These users were creating content that resonated with their audience more frequently than those with larger, more general audiences.
There's been much ado about the micro-influencer movement, avoiding the biggest and most popular accounts in favor of smaller, more targeted influencers within a niche. Mention's data suggests that there's some truth to the idea that more followers doesn't always mean more connection.
Even if an account doesn't seek to have an influencer-like approach, they can take lessons from this group. Small surveys suggest that micro-influencers earn their engagement through posting daily and regularly talking with their followers. Accounts of this size may have more to gain from individual followers than an account with millions, so they're willing to take the time to develop content tailored to their needs.
Takeaway
Rather than try to appeal to a wider general audience on Instagram, it's more important to work with the audience you have and serve its needs. Smaller accounts that perhaps take more care to appeal to and communicate with their following earned more engagement from that following than even much larger accounts.
This is encouraging for brands with low follower numbers or that may be feeling like their brand is unsexy. If there's a trackable following for your brand on Instagram, you can benefit widely by speaking directly to that audience.
We still need to learn more about the habits of micro-influencers because they're used more often in formal transactions. But indicators point to their niche followings as prime examples of engagement practices that work and that may be replicable for larger brands.
Conclusion
All in all, Instagram rewards brands that play to their own audience's tastes. Video content currently rules the day in regard to comments. But what will 2019 hold?
Brands looking to jump to Instagram will need to stay alert to their own customer's needs. Take the lessons from these studies, but adjust your strategies according to what works with your audience and what will best help you achieve your goals on Instagram.
It also pays to treat massively popular accounts as outliers, and consider their most effective posts as perhaps reflections of their existing popularity and not their tactics.
What do you think? Have you found interesting ways to engage with fans on Instagram? What type of content typically generates the most engagement for you? Tell us your thoughts in the comments!
 More articles on Instagram marketing:
Get Your FREE Course: Web3 for Beginners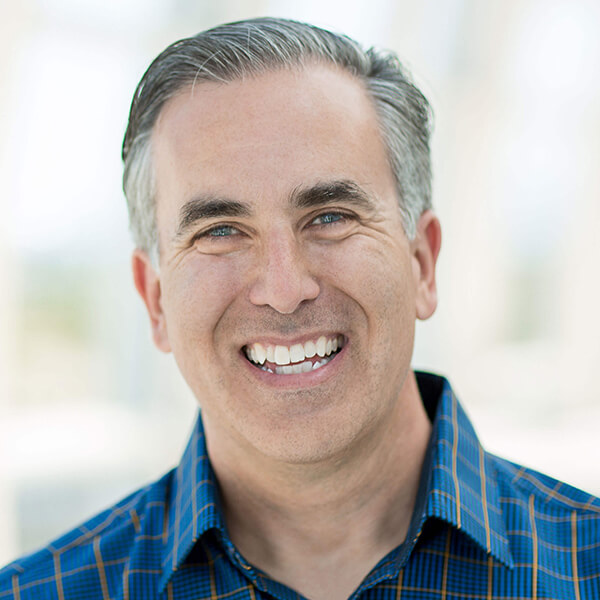 Curious about Web3, but don't know where to start or who to trust?

Introducing Web3 for Beginners, a course taught by Michael Stelzner, the founder of Social Media Examiner.

Learn the basics of Web3 and apply it to your business with this FREE comprehensive course.
CLICK HERE TO GET FREE ACCESS