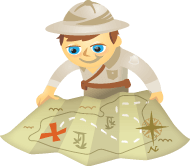 If you use Twitter, chances are you've tweeted from a live event.  But there's so much more Twitter can offer.  In this article, I'll share three secrets you've likely never heard of…
But first, why do you attend offline events? Is it the lunch (invariably chicken and rice)? Maybe the dorky name tag? Or perhaps you're lured to the junk contained in a $5 laptop bag made in China?
No, no and no. You go to events and conferences for something more than a snack and some SWAG.  You go to learn something and grow your personal network.
And in that regard, Twitter has a starring role.
Beyond live tweeting, Twitter tools can give you a whole other level of live event benefits. Here are three of my favorites:
#1: Follow 'Em All With BlastFollow
When I'm at an industry event where the attendees are almost universally interesting or relevant to my business, I want to follow them on Twitter. I've been advocating for a while now that event organizers create Twitter lists of attendees, but few are doing it. But now you can take matters into your own hands with BlastFollow.
It's an incredibly simple and effective concept. Go to http://blastfollow.com and enter the hashtag for the event you're attending. Add your Twitter username and password. Click "Get Users!" and BlastFollow automatically follows anyone who has used the hashtag.
The system also shows you a list of everyone using the hashtag, and notes whether you're already following them. The entire process takes about 10 seconds.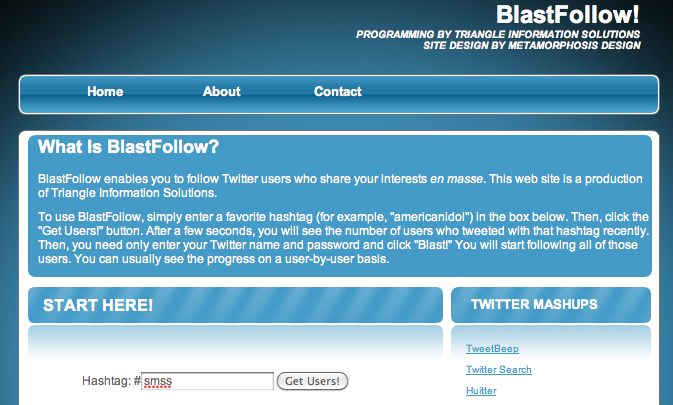 #2: Keep a Digest With Twapper Keeper
Having to decide between concurrent sessions is incredibly frustrating at good conferences.  Do I go to this one, or that one? Also, sometimes you want to actually PAY ATTENTION and not tweet the session, but maybe you want to see what others tweeted as the key points. Or in some cases, your cheapo boss just wouldn't pay for you to attend.
If any of those scenarios sound familiar, please welcome Twapper Keeper into your life. It's the free tool that instantly creates PDF archives of all tweets that feature a particular hashtag.
Just click "Create Keyword Archive," type in the hashtag and description, add your Twitter handle, and click the button. Bam! You've made an archive of all the tweets. (It also sends out a tweet from your Twitter account letting your followers know about the archive.)
Launch Social Projects Faster and Easier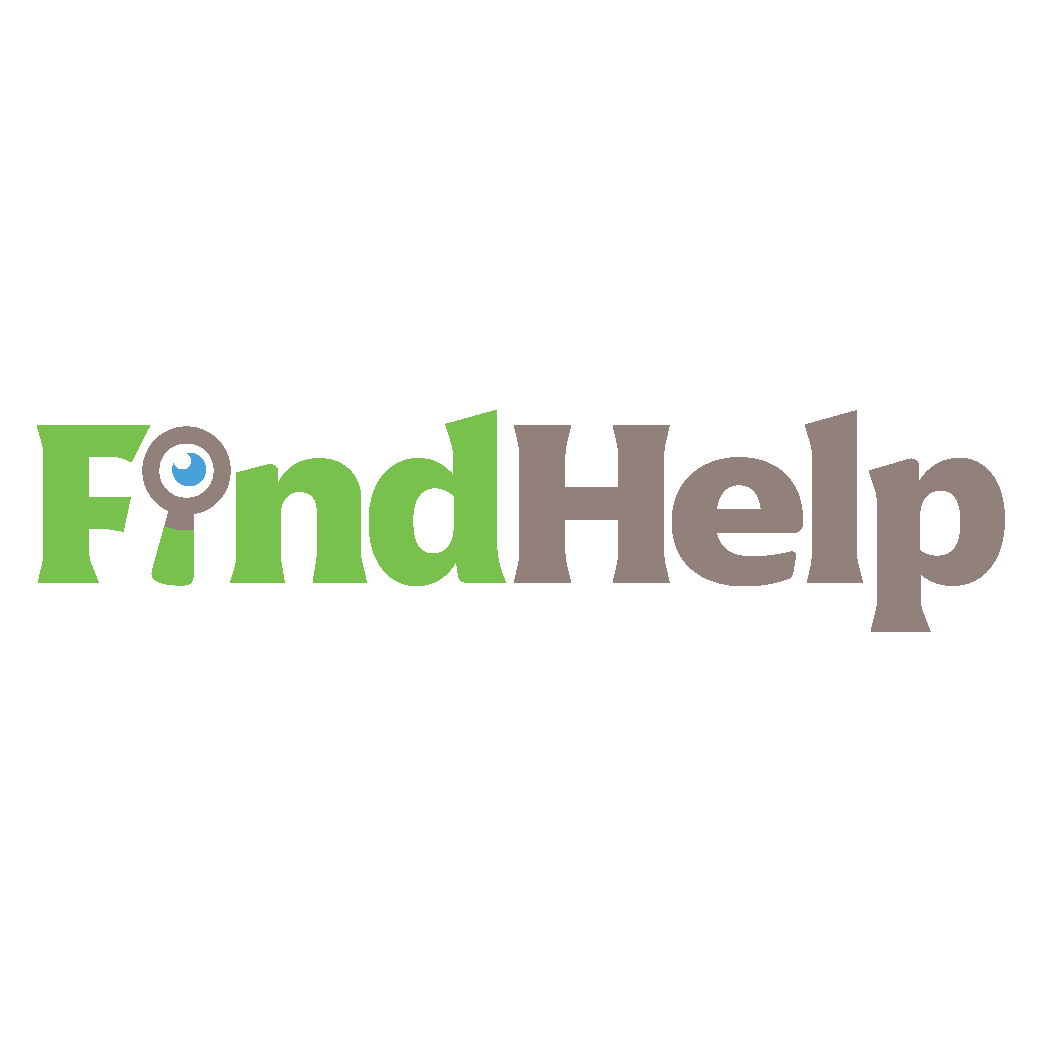 Looking for a content creator, campaign manager, or strategist for your social channels or a special project?

Find the right expert for even the most complicated project or campaign in just a few clicks with our new FindHelp marketplace. You'll have more time to focus on other areas of your business without sacrificing your social presence. Browse highly qualified Facebook and Instagram experts today.
FIND HELP TODAY
I created an archive for the recent Social Media Success Summit. It's a doozy, since SMSS (produced by the folks here at SocialMediaExaminer.com) featured 30 presenters.
No Longer Just for Tech and Finance Nerds...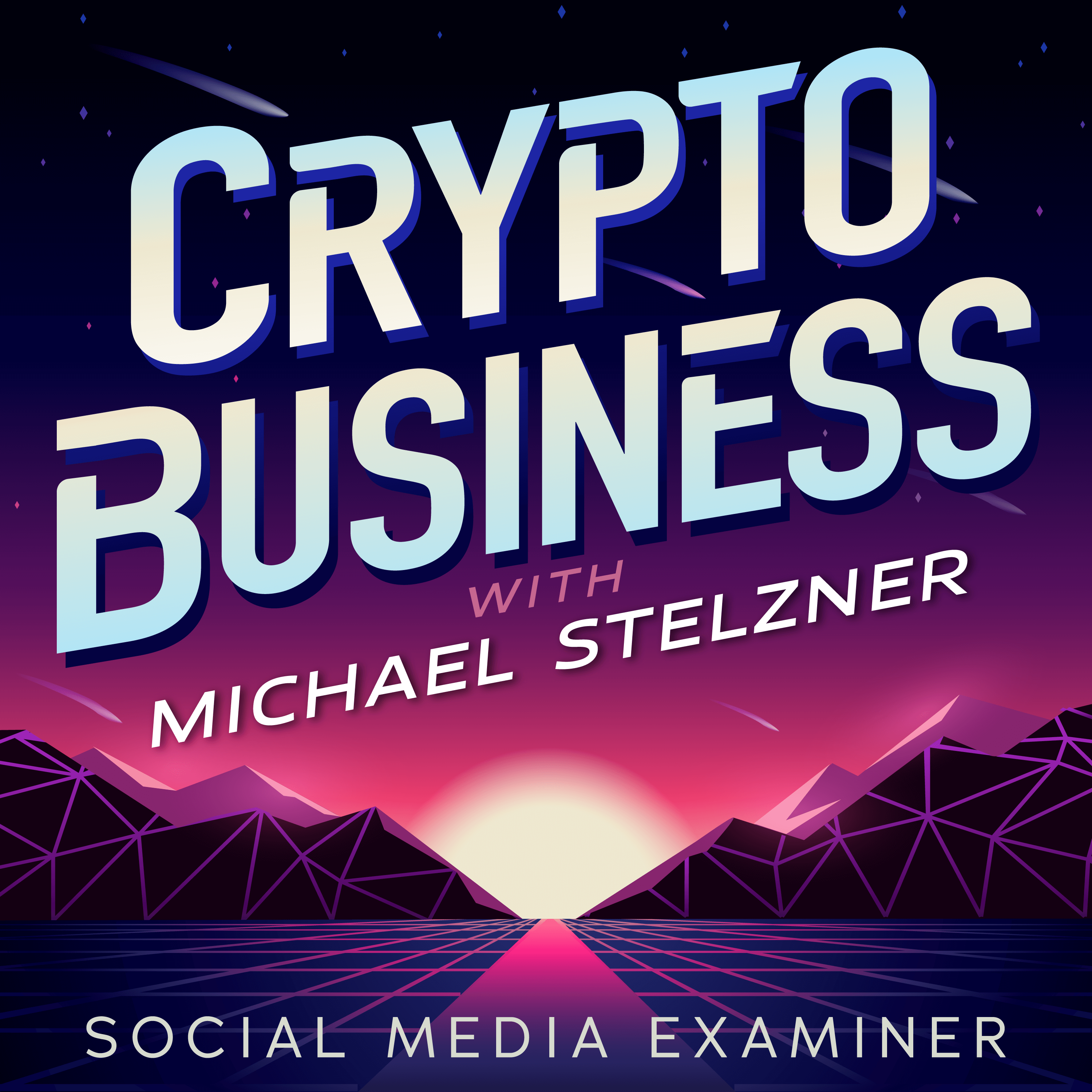 Originally just for people who understood the jargon, Web 3.0 is now the business playground for entrepreneurs, creators, and marketers.

Whether you're a newbie or have already gotten your feet wet, you can learn the ins and outs of NFTs, DAOs, social tokens, and more on the newest show hosted by Michael Stelzner—the Crypto Business podcast.

Follow the show on your favorite podcast platform to find out how to make Web 3.0 work for your business.
FOLLOW THE SHOW
Also, you can easily customize your archive by date range and by how many tweets are gathered. Date range is especially useful if the hashtag is used by multiple events, or is recurring and you only want tweets from one day. For example, I could create an archive that only includes tweets from Social Media Success Summit on the day I gave my presentation.
Twapper Keeper also has a basic search function enabling you to search for existing archives. No sense reinventing the wheel if someone has beaten you to the punch!  (Thanks to my pal Todd Lynch for the heads-up on Twapper Keeper!)
Here's an archive example I created for the Counselor's Academy PRSA conference I spoke at about social media in Asheville, North Carolina.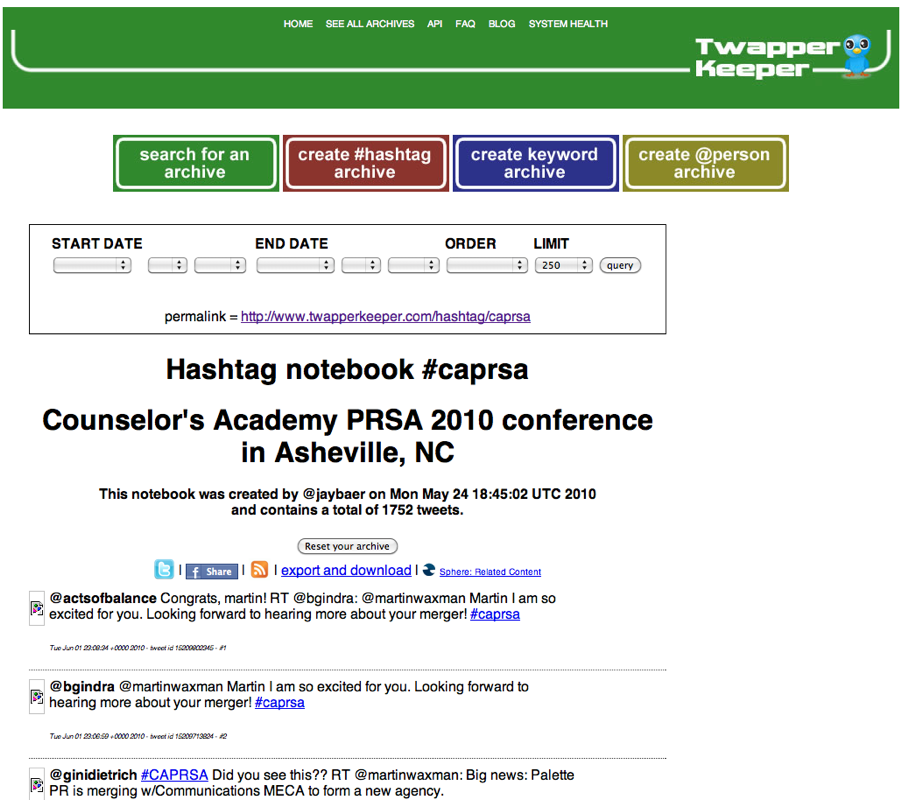 #3: Bring the Event to Your Site With Tweetboard
The problem with live-tweeting an event is that it's so amorphous and ephemeral. Like the verbal equivalent of the smoke monster on Lost, your tweets are here one second, gone the next.
Leverage your live-tweeting skills by adding a streaming Twitter widget to your website. Tweetboard is the best of these tools. It's simple to install, has good customer service and an excellent interface.
And most importantly, Tweetboard automatically creates threadable discussions of all of your tweets—turning your 140-character event notes into an easy-to-follow discussion forum–type layout that's perfect for deep engagement with your followers and website visitors.
Tweetboard is currently in alpha release, so you'll have to request an invite to try it (for now). But check it out; I think you'll instantly see how useful it can be in conveying live event coverage in an organized, sensible fashion.
Here's a video overview of Tweetboard and how it works:
The next time you head out for a live event, armed with your i-whatever and a stack of business cards, think about using these three tools.
Have you used any of these tools? Got your own to share? How do you use Twitter when you attend events? Write your comments in the box below.
Curious about NFTs, DAOs, and Web 3.0?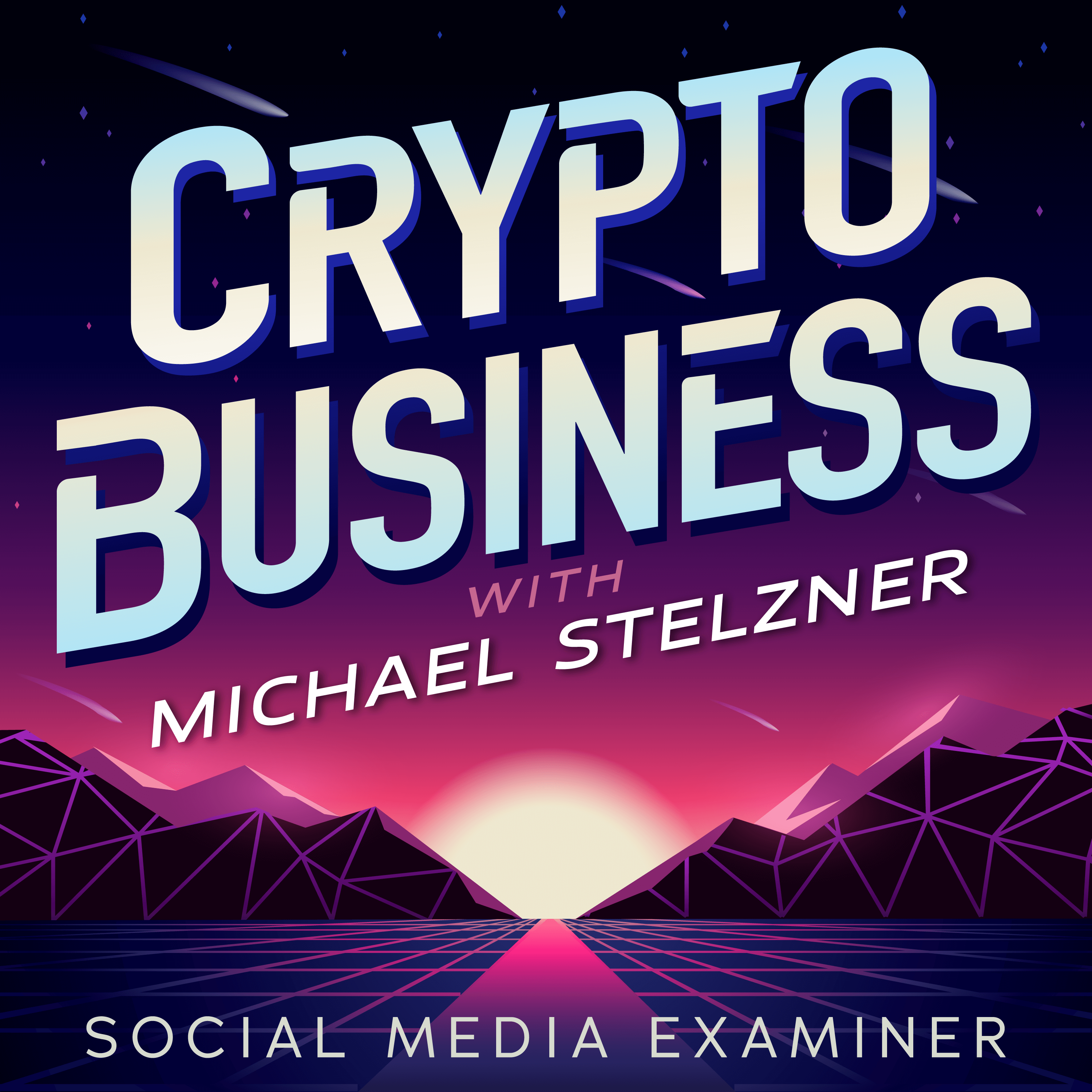 Follow the Crypto Business podcast to find out how NFTs, social tokens, DAOs (and so much more) will affect your business in the near future.

Every Friday, host Michael Stelzner interviews leading industry experts about what works right now in Web 3.0 and what to expect in the future, so you can prepare your business for the shift, even if you're a total newbie.
FOLLOW THE SHOW