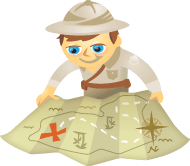 It's hard to find a business participating in social media that isn't doing something on Facebook. In fact, "I want a Facebook fan page," has replaced, "I want a company blog," as the single most heard request from clients in the social media world these days. With 350 million accounts and growing, it's no wonder.
Facebook is one of my favorite places to recommend for businesses for a lot of reasons. The primary one is that Facebook offers almost of all the various social media tools that companies can apply to their brand.
Facebook allows you to participate without having to spend time or money on your own website. Still, few companies are using Facebook well. One example of a business doing it right is Ernst & Young Human Resources effort (brilliant).  But for every good Facebook presence there's a brand page we like to call a "campground." Not because lots of people hang out there, but because all you hear when you visit is crickets.
To give you a leg up on getting smart with Facebook, here are five facebook-only strategies for business success.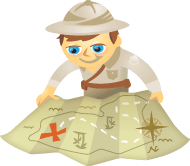 You've probably heard people talking about social media monitoring. It's wise to listen to conversations before you participate in them. Social media monitoring allows you to do just that.
But many brand and marketing managers responsible for social media don't quite understand what social media monitoring is and why it's important. Here's a quick primer:
Social Media Monitoring Is Listening
Listening to online conversations is technically done without ears. Using search engine technology, social media monitoring tools scan the Internet looking for documents that contain keywords you select. They return those results in some sort of order that allows you to see where people have mentioned your brand, company, product or whatever you specified.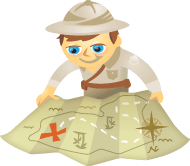 The biggest mistake marketing and brand managers make when approaching social media is not thinking of the social web in the same strategic light as everything else they produce.
Social media is no more a one-off playground for brands than television advertising, direct mail campaigns or customer relationship management programs. It's serious business and should be treated as such.
The following question then becomes relevant: "How do we think about social media strategically?" The good news is that it's not that difficult, provided your planning team has an understanding of two things and a healthy grounding in another.
The two essential knowledge bases you'll need are an understanding of the social media tools available (from blogs and social networks to wikis and beyond) and the philosophical foundations to be successful in social media (think share, not sell). The healthy grounding should be in the 5 essential pillars of a social media campaign.