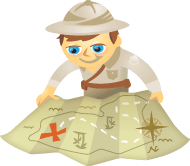 Are you blogging for business?
Do you want people to come back for more after reading your blog for the first time?
Write posts that people love to read! The way you develop, write and organize content determines whether or not readers are attracted to your blog posts. And it's not hard to do if you have a process.
In this article you'll discover nine steps to a well-written blog post. These tips will help you create posts that are easy for readers to follow and digest, and make them loyal fans of your blog.

Listen now: Play in new window | Download | Embed
Subscribe: iTunes | Android | RSS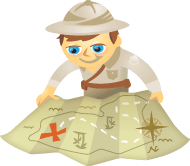 Are you responsible for reporting on social media ROI?
Do you need advice on what to share?
ROI reports justify the resources allocated to social media campaigns.
In this article I'll explore four important parts of a social media ROI report that decision makers want to see.
A Bird's-Eye View of ROI Reports
Social media ROI reports are based on prescribed objectives, the progress of the social campaign tasked with meeting those objectives, the analysis of key performance indicators (KPIs) and whether the original objectives are met.