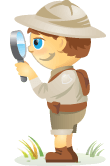 Welcome to our weekly edition of what's hot in social media news.
To help you stay up to date with social media, here are some of the news items that caught our attention.
What's New This Week
Google Introduces Interactive 360-Degree Storytelling on YouTube: Google brings Google spotlight stories to the YouTube app. This new storytelling format is currently only available on select Android devices, but it's coming to "more Android devices and the YouTube iOS app" next year.
https://www.youtube.com/watch?v=XiDRZfeL_hc
Blab Adds New Audience Map Feature: Blab introduced "a map that shows where your audience is from," based on the location listed on their Twitter profiles.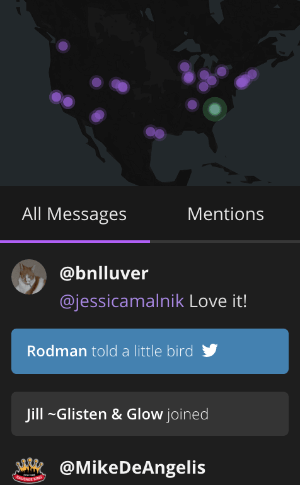 Facebook Starts Rolling Out Support for Apple Live Photos: Facebook is slowly rolling out the "the ability to upload and view [Apple] Live Photos from within their iOS app" for iPhone 6s and 6s Plus.
Vine Curates Personalized "For You" Channel: Vine updated its iOS app to include "a new, personalized channel filled with Vines you won't want to miss." This feature will be coming soon to the Android app.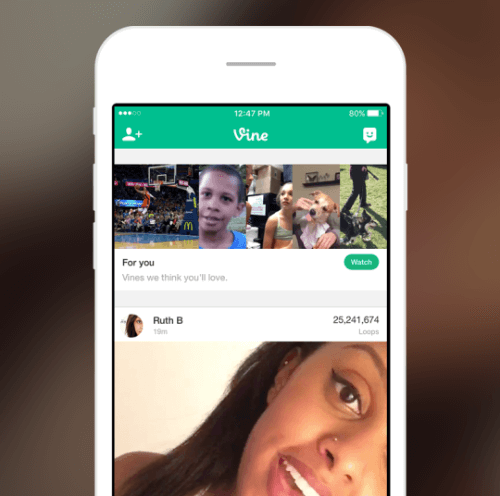 Twitter Partners With Chat App LookUp in India: Twitter users in "Delhi NCR, Bangalore, Mumbai, and Pune can now Tweet or send a Direct Message to @lookuplite to enquire for goods and services, book appointments, and transact with local shops, salons, spas, restaurants, and much more."
Want to know how to #getthingsdone with a #tweet on @lookuplite ? Here's how – https://t.co/bQPgNfj8GT

— Lookup (@lookupHQ) December 18, 2015
Our Take on Top News This Week
The Morning Social Media Marketing Talk with Michael Stelzner is taking a break for the holidays and will return on Friday, January 8, 2016. Subscribe to future shows here.
The Social Media Marketing Tools Show
In this episode, tech and tools expert Steve Dotto explores How to Manage Your Facebook Ads Via Mobile.
Simplify your social and build your business in just 10 minutes a week by subscribing to future shows here.
Some cool social media tools worth checking out
Unmetric Inspire: This alternative to Topsy allows users to search the tweets of over 35,000 brands in the Unmetric database for keywords, hashtags and content and can customize the results based on geography, industry, time period and other metrics.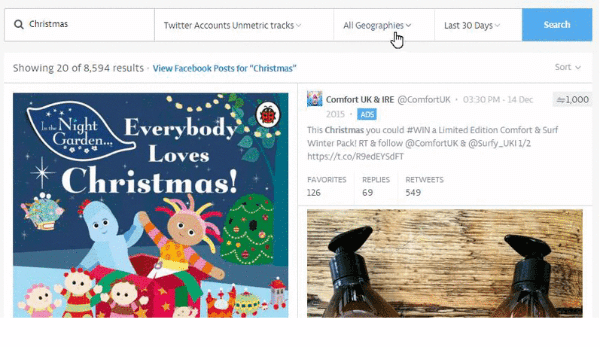 Adobe Post: This new graphic design app from Adobe makes it easy to create stunning social media images in seconds. This tool is currently only available for iOS.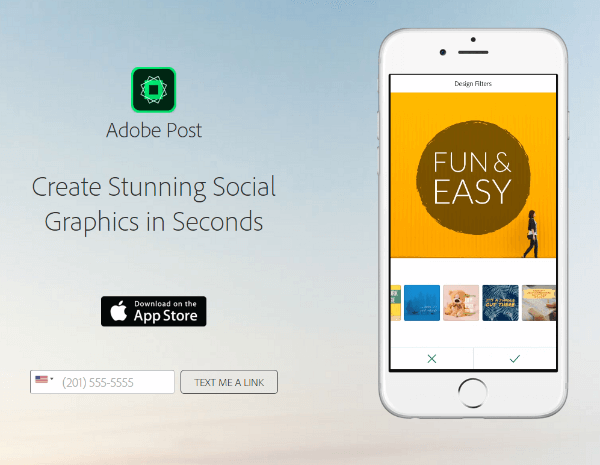 More News to Note
Google+ Adds Community Categories Sidebar and Pinned Posts in Collections: The latest update to Google+ for the web "has a slew of new features" including a Community Categories sidebar, pinned posts in Collections, autoplay GIFs in the stream and clearer notifications and post creation alerts.
Become the Social Media Marketing Rockstar for Your Business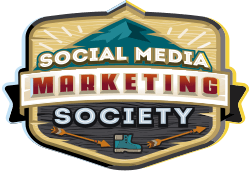 Meet your secret team that makes you look like a social media genius and empowers you to embrace change! We're a genuine community of marketers from your friends at Social Media Examiner. And we're here to support you. Think of us as your career insurance policy. We keep you focused on what matters. We make sure you won't be left behind as the changes keep coming. Join the Social Media Marketing Society. Get access to monthly online training, expert support, and a thriving community of marketers who will empower you to succeed.
CLICK HERE TO ENVISION A BETTER FUTURE
Yahoo Mobile Unveils Twitter Integration and Accelerated Mobile Pages Support: Yahoo new mobile search features will show "top tweets related to your celebrity searches right on the results page" and automatically direct to "news pages published with AMP to that experience on Yahoo Search."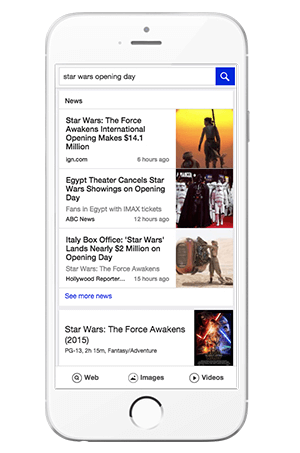 Periscope Releases Themed Hearts for the Holidays: Periscope introduced themed hearts for the holiday season, which "users can enable in their streams by adding one or more specific hashtags to the title of their broadcast."
Periscope Named App of the Year: "Periscope has been named App Store Best of 2015 by Apple."
Upcoming Social Media News Worth Following
Facebook Tests Search Within Page Posts: "Facebook is testing a new feature to enable searching within a page. It's an extension of a pilot program that allows searching within people's profiles that surfaced last month."
Some Interesting Studies to Note:
The Inbox Report: A new survey from Fluent examined U.S. consumers' perceptions of email in 2015 and provides insights into how marketers can better utilize this channel. Thirty-six percent of respondents say they "never find marketing emails useful," while only 11% and 9% say they "often" or "always" find marketing emails to be useful, respectively. Thirty-five percent of respondents say that "receiving emails too often" is their main reason for unsubscribing. The other reasons provided are "content is irrelevant or not useful" (21%), they "didn't sign up for the list" (16%) or "don't trust the source" (14%).
Engagement Labs eValue 2015 Rankings of U.S. Luxury Brands: Engagement Labs released its rankings of the top 10 luxury brands on social media and through word-of-mouth conversations in the U.S. Using Engagement Labs' proprietary eValue social media measurement tool and TalkTrack from the Keller Fay Group to track offline conversations, the rankings suggest that Christian Louboutin, Tiffany & Co. and Valentino are the top-performing luxury brands on social media. Meanwhile, Gucci and Coach are the top brands when it comes to offline conversations.
The Global Social Media Impact Study: The Global Social Media Impact Study conducted by the University College of London reported on the use and impact of social media on people all around the world. Through nine ethnographic studies, this report explores social media's influence on family relationships and friendships and on key issues including politics, religion and privacy. The report also provides insights on the use of social media in education, commerce and religion.
Don't Miss Our Conference:
Join 3,000 fellow marketers at the mega-conference designed to inspire and empower you with social media marketing ideas: Social Media Marketing World, brought to you by Social Media Examiner.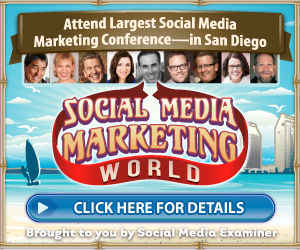 You'll rub shoulders with the biggest names and brands in social media, soak up countless tips and new strategies and enjoy extensive networking opportunities in San Diego, California.
Discover the newest and best ways to market your business with expert-led sessions and workshops covering social tactics, social strategy, content marketing, measurement, corporate social and social customer service.
Click here to see what all the buzz is about.
What do you think of the new interactive 360-degree video format on YouTube? Have you watched the new Google spotlight stories? Please share your comments below.