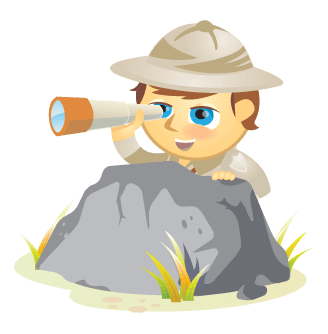 ***UPDATE (9/17/14): We have our winners. The blog post winner of two free tickets is Selene Francesca for this post. The Twitter contest winner who receives one free ticket is @Kuvy.***
Want to win a free ticket to the largest online social media marketing event of the year?
Social Media Examiner has worked hard to bring you our sixth-annual Social Media Success Summit. This is our biggest event ever!
And we've come up with a fun way to get you involved.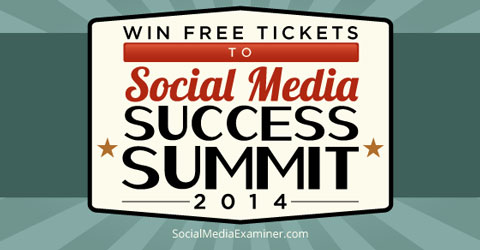 First, what is this event?
Social Media Success Summit 2014 is a large online conference dedicated to helping marketers and business owners master social media marketing.
More than 2000 businesses have already signed up! Hundreds of small businesses and well-known brands such as AAA, IBM, Dell, Disney, Target, Staples, CBN, 3M, LexisNexus, Discovery Financial Services, MGM Resorts, Master Card, US Air Force Academy, Adobe, Discovery Communications, Autodesk, ABC Television, Purdue University, University of Texas and the Nashville Symphony will be attending this year's summit.
Forty-five of the world's most respected social media experts will share their strategies with you.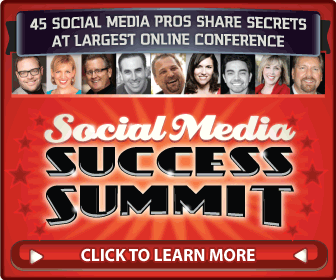 Hear from Jay Baer (author,Youtility), Mari Smith (co-author, Facebook Marketing), Michael Stelzner (author, Launch), Mark Schaefer (author, Social Media Explained), Amy Porterfield (co-author, Facebook Marketing All-in-One for Dummies), Nicole Kelly (author, How to Measure Social Media), Bryan Kramer (author, Human to Human)  and experts from Whole Foods Market, Humana, Dunkin' Donuts, and Tyson Foods just to mention a few.
Presentation topics include Facebook marketing, LinkedIn marketing, Google+ marketing, Twitter marketing, Pinterest marketing, Instagram marketing, YouTube, blogging, podcasting and more! Check out all the sessions.
Social Media Marketing Society (Ongoing Online Training)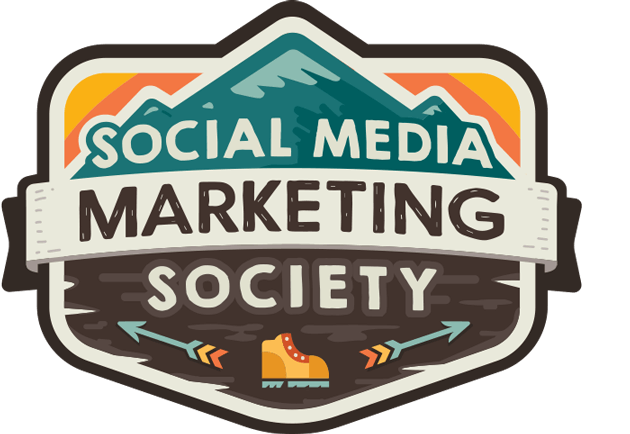 Want to gain marketing confidence and accelerate your career? Try the Society to discover new marketing ideas, improve your results, get support, and become indispensable. Join us for ongoing training, insight from pros, and a community of supportive marketers who understand you.
START YOUR TRIAL MEMBERSHIP
At last summer's summit, 96% of attendees said they'd recommend the event to a friend and attend again.
Put Google Analytics to Work for Your Business (Online Training)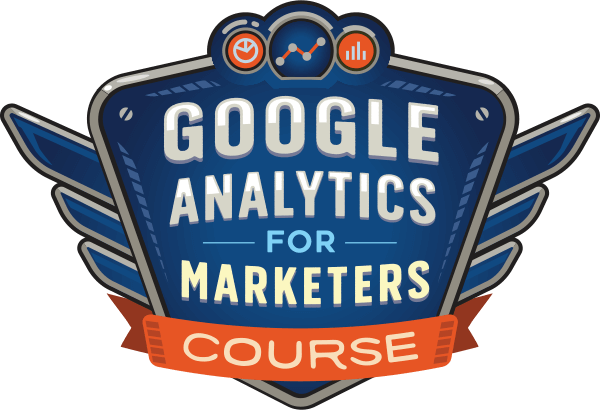 Ever thought, "there's got to be a better way" when it comes to tracking your marketing activities? Are you forced to make decisions based on limited data? With the right training, you can use Google Analytics to measure all of your marketing efforts with certainty.
You'll stop the leaks in your ad spending, justify your marketing spend, gain the confidence you need to make better marketing decisions, and know what's working at every step of the customer journey. Let the world's leading analytics pro show you the way. Check out our new Google Analytics for Marketers course from your friends at Social Media Examiner.
CLICK TO LEARN MORE: ANALYTICS TRAINING
How can you win tickets?
We have three free tickets to the summit valued at $697 each, plus the opportunity to be promoted to more than 275,000 of your peers! And remember, this is an online conference—so no travel is required to participate.
Two ways to win:
There are three tickets up for grabs and two ways to win:
#1: Twitter Entry

Simply click the button on the right or tweet what you see below for a chance to win one ticket:
I want to win a ticket to Social Media Success Summit 2014 http://bit.ly/winSMSS14 via: @smexaminer #winSMSS14
You can tweet up to two times per day. Each tweet is an entry to win. We'll randomly draw the winner of a free ticket. All tweets must have the #winSMSS14 hashtag included.
#2: Written Entry
The winner gets two tickets PLUS a mention in the Social Media Examiner Newsletter (270,000+ subscribers)!
Simply write about your biggest social media marketing challenge in the comments box below (scroll down).
The judges (Mark Schaefer, author of Social Media Explained, Mari Smith, author of The New Relationship Marketing and Kim Garst, author of Will the Real You Please Stand Up) will select the winning entry. Their decisions are subjective and final.
What You Need to Know
You can enter to win either or both prizes.
Tweets must contain #winSMSS14.
The deadline is Friday, September 12, and the winners will be announced shortly thereafter.
If you've already purchased a ticket, no worries. If you win, we'll either give you a full refund or you can give your spare ticket to someone you really like.
No purchase is necessary to win.
We look forward to seeing your comments and tweets. Good luck!