Looking for real-world examples of businesses using token gating, partnering with third-party NFT projects, or creating virtual goods for the metaverse?
In this article, you'll discover how businesses are successfully integrating Web3 into marketing and business models right now.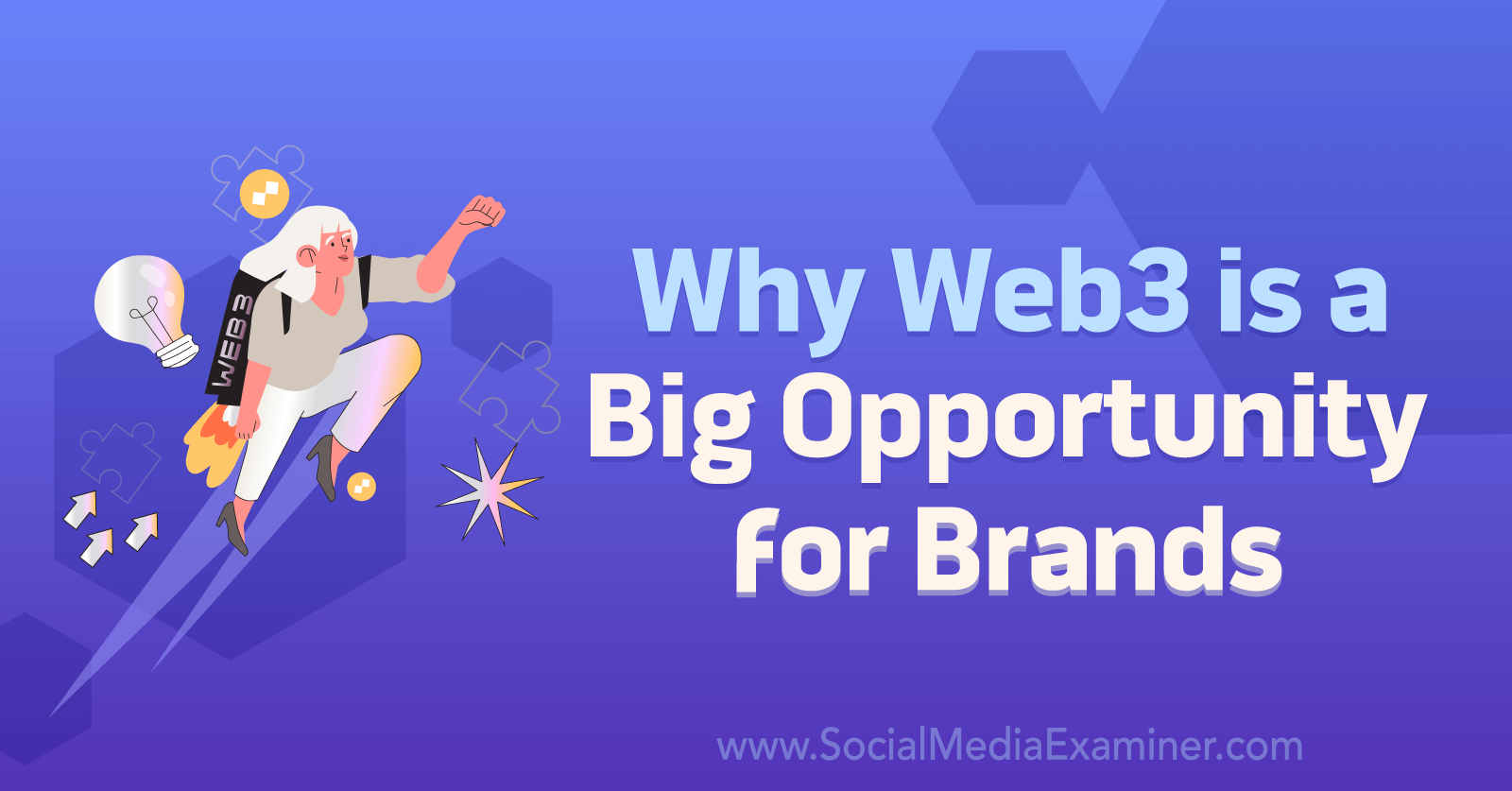 Why Should Businesses and Brands Consider Building in Web3?
Web3 is the next evolution of the internet and its adoption by consumers and businesses is inevitable.
The tech giants of Web2 are already moving to Web3: Facebook re-branded to Meta to promote its place in Web3 and the Metaverse; Instagram and Twitter allow people to use NFTs as profile photos; Twitter and Discord have embedded themselves into the core of the Web3 discussion.
Using Web3 technologies, businesses of all sizes will be able to connect with their audiences in many new ways beyond developing and releasing NFT projects.
Web3 technologies will let businesses implement more effective incentive or loyalty programs. In some cases, those programs and other consumer experiences will be enhanced by using members' crypto wallets to understand user behavior — similar to the way businesses use tracking and cookies in Web2, today.
We're still incredibly early in Web3. While we won't likely see mass adoption for another 3 years or so, the businesses that move into these spaces early will benefit the most.
The best thing any business can do is to start preparing to build into Web3, rather than waiting until they have a complete understanding of it.
A Plan to Help Your Business Move Into Web3
Right now, many brands are finding themselves in a catch-22. They don't want to expend resources building in Web3 when there's an as-yet small customer base, but more customers can't step into Web3 if there are no businesses building there.
Pioneering brands and businesses will need to lead the way, just as they did at the emergence of social media. There are several ways that your business can lead the way.
#1: Become an Active Participant in the Web3 Space
The best way to educate your audience about Web3 is to understand how it works.
First, if you haven't already set up a crypto wallet, go sign up for one.
The two easiest crypto wallets to start with are Metamask and Coinbase, both of which are available in the Apple App Store and Google Play.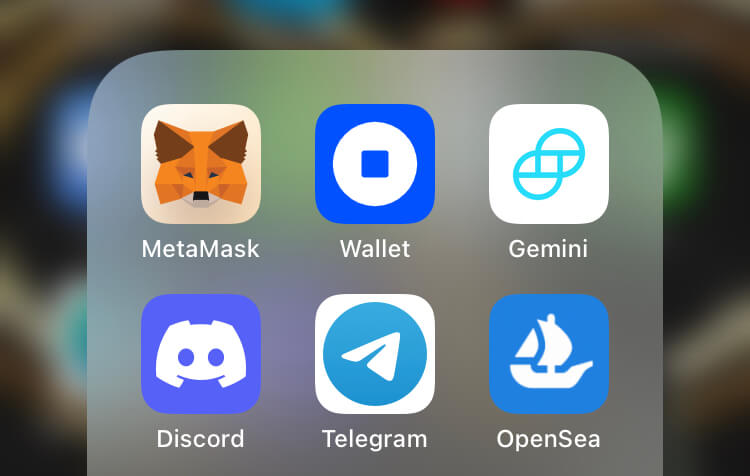 Next, after your wallet is set up, start exploring.
Participate in a free mint.
Buy some cryptocurrency.
Start trading and transacting.
Participate in discussions in Twitter Spaces or Clubhouse.
From there, you can disseminate your knowledge by breaking it down for your community.
Your audience will likely have a lot of the same questions you had and they'll appreciate answers from someone they already know, like, and trust enough to do business with. Answer those questions and you'll be on your way.
#2: Educate Your Existing Audience: Use Terminology Your Audience Understands
Using technical jargon and slang is a surefire way to lose an audience. Not only is Web3 jargon difficult to understand but most of the audience today has no reason to care about it.
If you start talking to your audience about things like "smart contracts" and "the blockchain" without explaining what those things are or how your customers will benefit from them, people will lose interest before you make any progress.
As you learn about the Web3 space, strategize how to use its concepts to create experiences or solutions that benefit your audience, and then guide your audience to and through those experiences or solutions using language they already know and understand.
At this stage, it's a good idea to put a Web3 pilot team in place to help you develop your vision and strategy for moving into Web3. Talk to the people on your team; you may have some early adopters who are ready to start talking strategy and get your brand's entrance moving forward.
#3: Guide Your Existing Audience Into Web3 With Your Own Release
An easy way to lead your Web2 audience into what you're doing in Web3 is to create and release something you can give them for free, then help them set up a wallet and import the token you give them.
This will allow you to get a token into their wallet. You can help deepen their adoption by creating experiences that can only be accessed by holding the token you gave them. From there, it's much easier to help people adopt Web3 technologies quickly.
The experience or benefit doesn't have to be big, splashy, or complicated. Simply find something that connects you to your audience in Web2 or the real world, and then work out what a Web3 version would look like.
For example, instead of requiring customers to enter a username and password to access certain areas of your website, you can let them connect and their wallets to your website and token-gate exclusive pages or content.
#4: Partner With Existing Web3 Communities
There are already loyal Web3-based communities out there looking to give their members more value and utility.
Even if you're not interested in a formal partnership, you and reach out and start chatting with people inside communities that seem like a good fit with your brand.
The culture of Web3 is collaborative in nature, so many project leads are open to partnerships, collaborations, and cross-promotions where both communities benefit.
For example, when Adidas entered the Web3 space, they partnered with the already-established Bored Ape NFT project to release the Adidas Into the Metaverse NFT collection.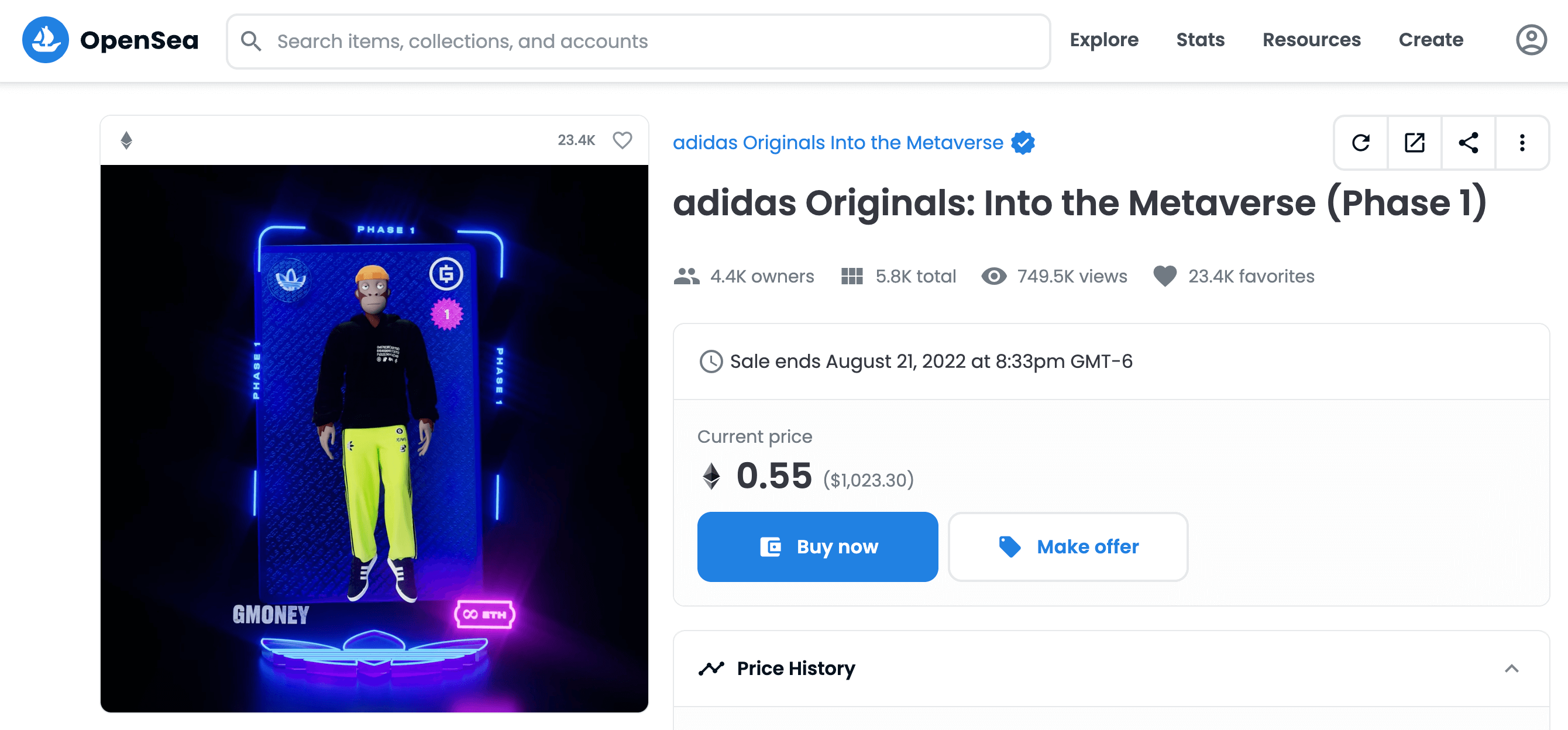 The benefit of to anyone holding one of these NFTs was the ability to access a special page on the Adidas website and redeem the NFT for new products.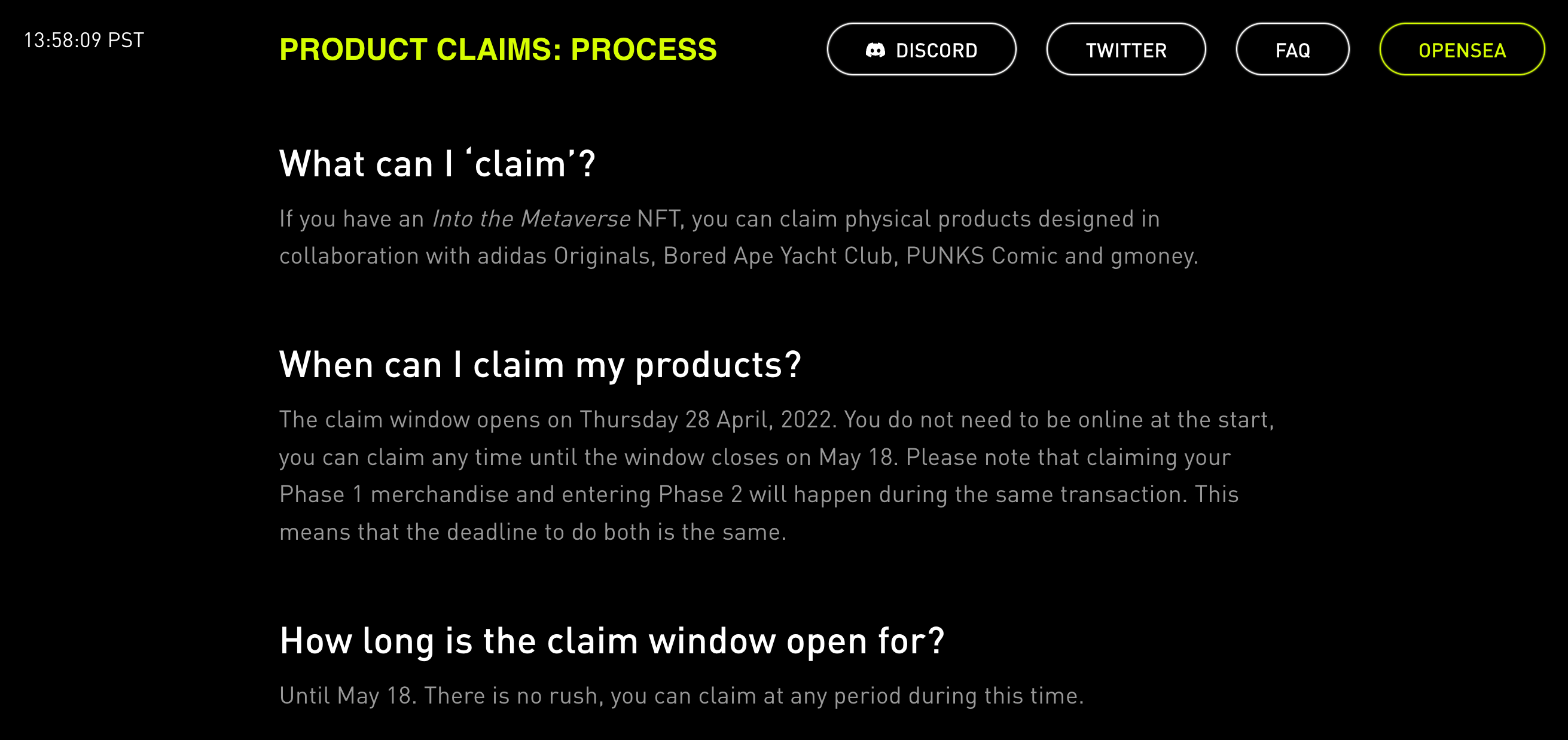 #5: Use Traditional and Web2 Marketing Campaigns to Promote Your Web3 Experiences and Projects
Your marketing will be one of the biggest drivers of Web3 adoption by your consumers because promoting your Web3 efforts on Web2 platforms will provide more real-world illustrations of the benefits of Web3 for your customers.
When companies started including their Facebook and Twitter profiles in television ads, more consumers connected to those profiles.
As your business incorporates and references its Web3 projects in its Web2-based marketing, the same type of consumer adoption will play out. This is another build it, tell people about it, then they will come situation.
Other Notes From This Episode
Where to subscribe: Apple Podcast | Google Podcasts | Spotify | Amazon Music | RSS
✋🏽 If you enjoyed this episode of the Crypto Business podcast, please head over to Apple Podcasts, leave a rating, write a review, and subscribe.
Disclaimer: The information provided on this website is provided solely for educational purposes and does not constitute any advice, including but not limited to, investment advice, trading advice or financial advice, and you should not treat any of the website's content as such. Social Media Examiner recommends that you independently research any information contained on this Website and that you speak with an investment professional before making any decision to purchase, trade, hold or sell cryptocurrency. Nothing herein should be treated as a recommendation to buy, sell or hold cryptocurrency. Social Media Examiner cannot guarantee the accuracy of any information listed on the website and is not responsible for any missing or wrong information. All information is provided as is and should be used at your own risk. Social Media Examiner disclaims all responsibility and liability for your use of any information found on the website.