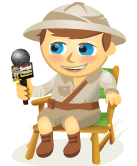 In this video I interview Jay Baer, co-author of the new book The Now Revolution and founder of the popular social media blog Convince and Convert. Jay shares why it's important for companies to embrace social media now.
He also talks a lot about why Facebook can have a big impact on business, and explains why most companies approach Facebook the wrong way and what they need to do instead.
Be sure to check out the takeaways below after you watch the video.
Here are some of the things you'll learn in this video:
Become the Social Media Marketing Rockstar for Your Business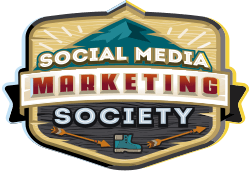 Meet your secret team that makes you look like a social media genius and empowers you to embrace change! We're a genuine community of marketers from your friends at Social Media Examiner. And we're here to support you. Think of us as your career insurance policy. We keep you focused on what matters. We make sure you won't be left behind as the changes keep coming. Join the Social Media Marketing Society. Get access to monthly online training, expert support, and a thriving community of marketers who will empower you to succeed.
CLICK HERE TO ENVISION A BETTER FUTURE
How to use the "opportunity economy" to build your business
Where the opportunities are for selling indirectly on social media
How to get more out of your internal communications with a centralized control structure
Why Facebook has a big impact on business
Why you should think of Facebook as "email newsletters 2.0"
The danger of Facebook "yellow-paging"
Why you need to invest in actively maintaining your Facebook page
Whether you should wait for the next "Facebook"
Why you need to go where your customers already are
Connect with Jay on Convince and Convert and download the first chapter of his new book The Now Revolution.
Does your business have a Facebook page? What tips do you have to share for businesses using Facebook? Please leave them below.