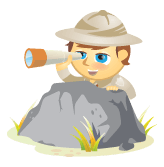 You keep hearing about this social customer relationship management (CRM) thing, right? It's definitely been a hot topic.
Here are some important points to consider when thinking about social CRM.
Social CRM is first a strategy that is often supported by various tools and technologies. The strategy is based around customer engagement and interactions, with transactions being a byproduct.
Social CRM is still about CRM (but evolved), meaning a back-end process and system for managing customer relationships and data in an efficient and process-centric way.
Social CRM will mean different things to different organizations. The key is being able to understand the business challenge you're looking to solve, and then solving it.
Social CRM is one component of developing a social or collaborative business, both internally and externally.
So now that we've laid some groundwork, let's move on to a bit more context for both CRM and social CRM. To do that, here are some visuals from Chess Media Group. (Many of the concepts within in this article are from a joint white paper with Mitch Lieberman.)
Understanding CRM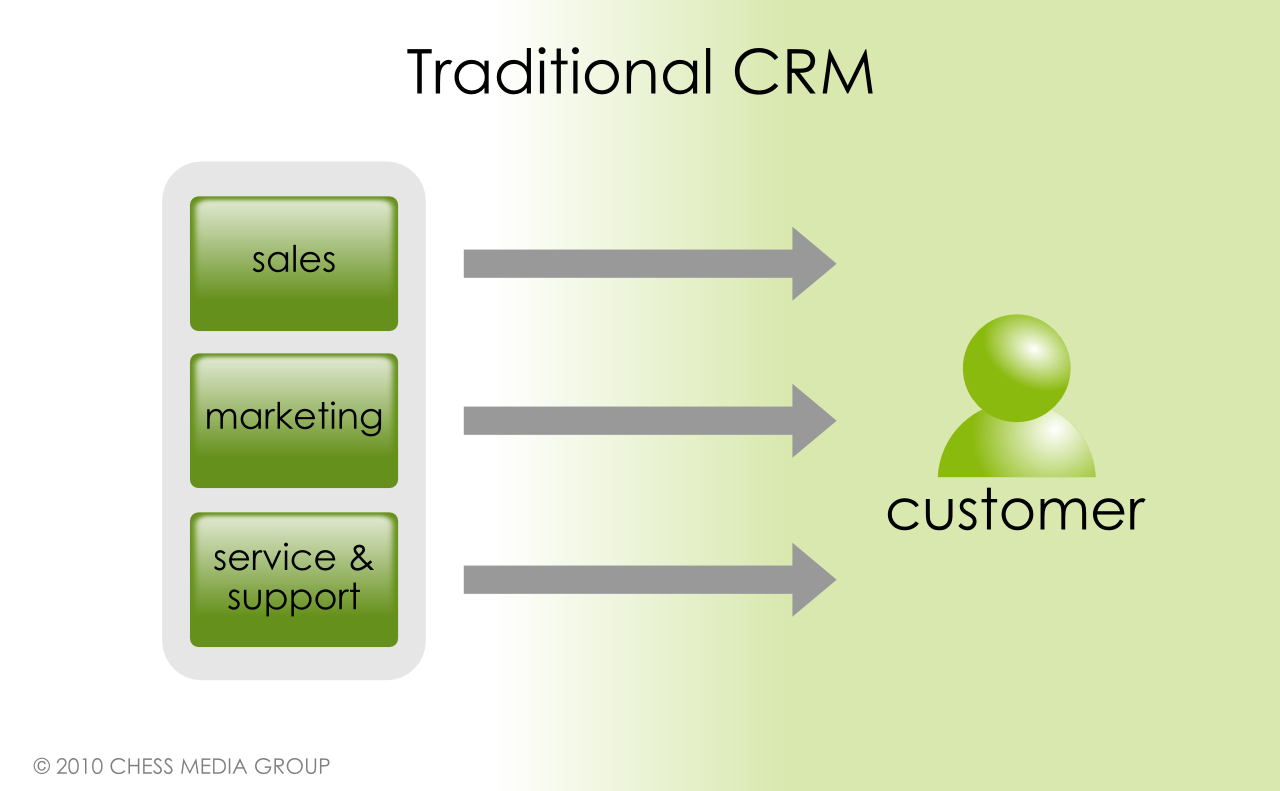 CRM is comprised of sales, marketing and service/support–based functions whose purpose was to move the customer through a pipeline with the goal of keeping the customer coming back to buy more and more stuff.
Traditional CRM was very much based around data and information that brands could collect on their customers, all of which would go into a CRM system that then allowed the company to better target various customers.
Understanding Social CRM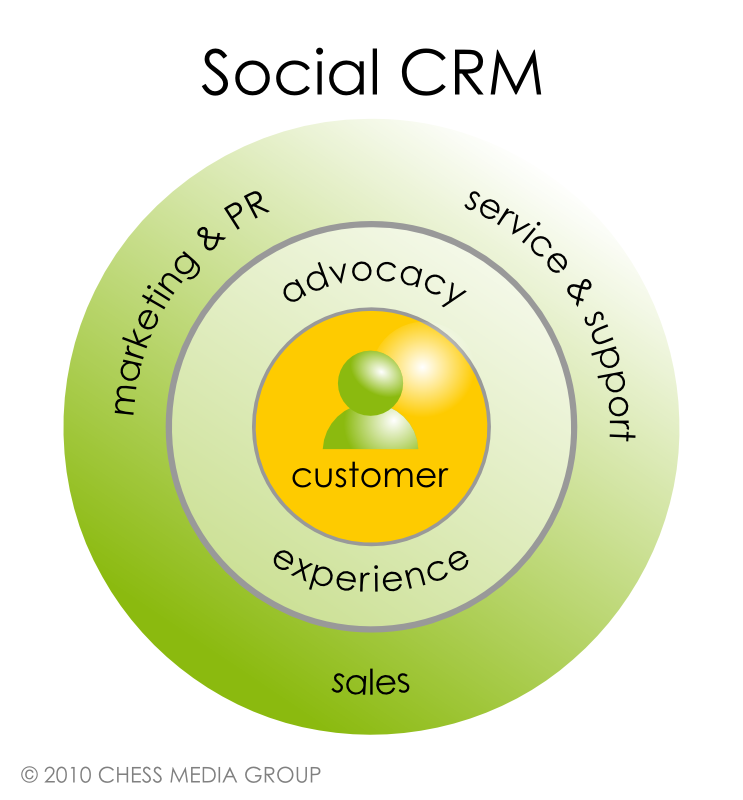 PR now has a very active role in social CRM (in fact, PR typically owns budgetary control and authority of social initiatives ahead of every other department). In most organizations, PR departments manage the social presence of brands and handle the customer engagement.
The next change we can see is that advocacy and experience are crucial components of social CRM, which all revolve around the customer. In the first CRM image above, you'll see that the customer is not really a part of CRM—there's no collaboration, no relationship.
Get Expert Social Media Marketing Training from the Pros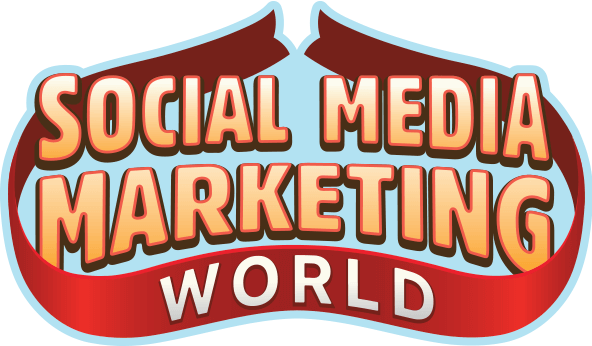 Want to get ahead of the competition and learn how to diversify your social marketing strategy?
Learn from the industry's most trusted experts, rub elbows with other smart marketers, and take your marketing to the next level during this 3-day event in sunny San Diego, California.
CLICK TO LEARN MORE
In social CRM, that has completely changed. The customer is actually the focal point of how an organization operates. Instead of marketing or pushing messages to customers, brands now talk to and collaborate with customers to solve business problems, empower customers to shape their own experiences and build customer relationships, which will hopefully turn into customer advocates.
It's very important to keep in mind that social CRM is not a new "thing" that replaces CRM, it's simply an evolution of what CRM has always been.
Why The Evolution Happened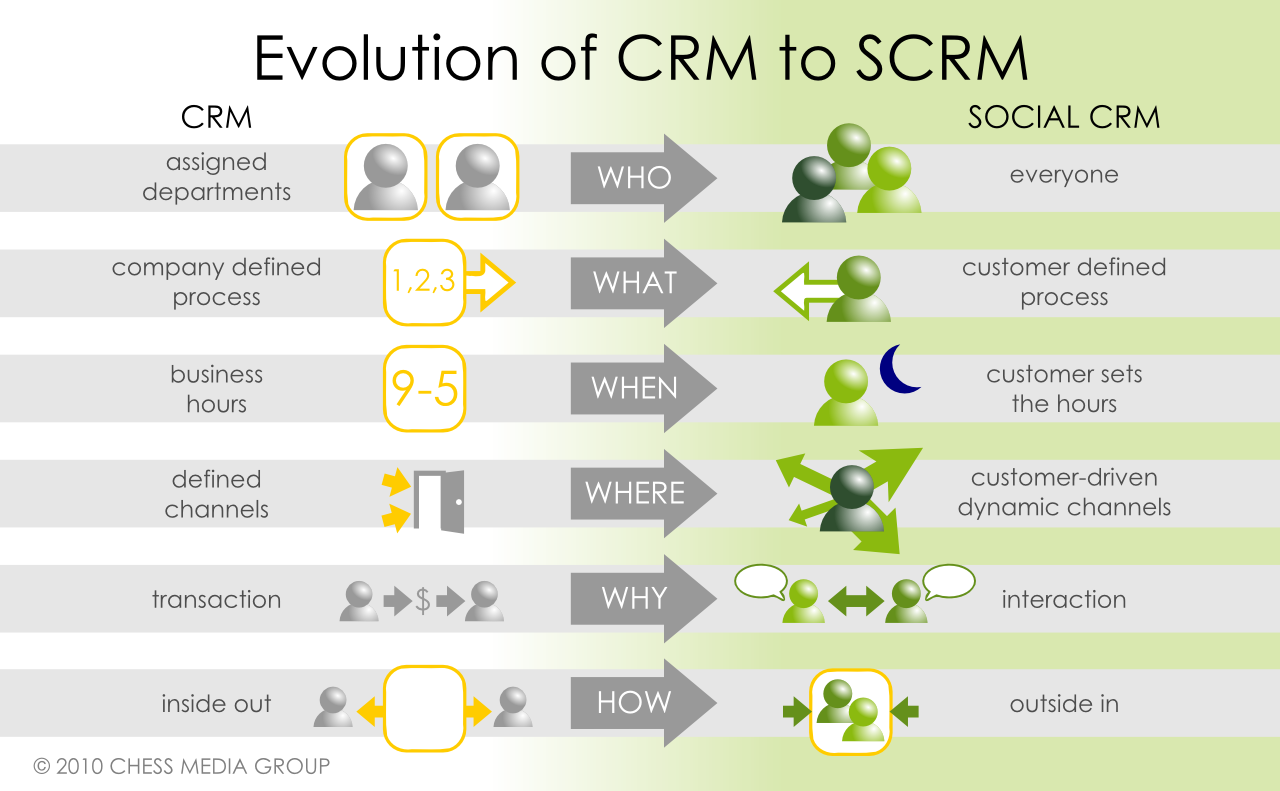 The chart above is pretty self-explanatory, but let's back it up with a few statistics of how and why people consume and share information.
93% of Americans want brands to have a presence on social media sites (Cone Business in Social Media Study, 2008)
60% of Americans regularly interact with companies on a social media site (Cone Business in Social Media Study, 2008)
The Conference You've Been Waiting For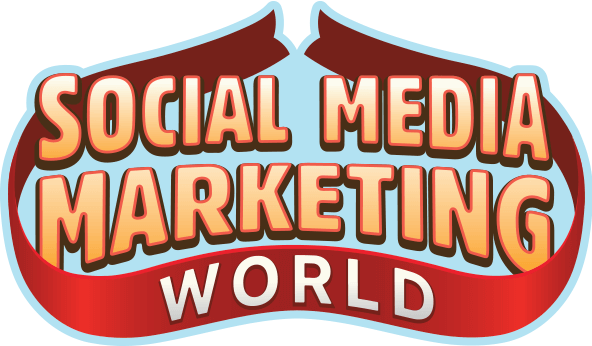 As a small business marketer, you can probably only pick one or two events to attend each year. Get back into the game with an unbeatable conference experience and expert training at Social Media Marketing World in sunny San Diego, California—from your friends at Social Media Examiner.
🔥🔥 As a valued reader, you can save $770 if you act now! Sale Ends Tuesday!
CLICK HERE TO LEARN MORE
Three most influential factors for consumers when deciding which company to do business with are:
personal experience (98%)
company's reputation or brand (92%)
recommendations from friends and family (88%)
41% of customers believe that companies should use social media tools to solicit feedback on products and services (Cone Business in Social Media Study, 2008)
43% of consumers say that companies should use social networks to solve the customers' problems
Only 7% of organizations understand the CRM value of social media, according to the Brand Science Institute, European Perspective, August 2010
Before deciding whether to purchase recommended products or services, more than four out of five consumers (81%) will go online to verify those recommendations, specifically through researching product/service information (61%), reading user reviews (55%) or searching ratings websites (43%) (Cone Online Influence Trend Tracker, 2010)
Americans will spend 9% more with companies that provide excellent service (American Express)
This is just a small sampling of the available data on the web that shows how consumers are changing and evolving with the growth of social media.
The challenge for organizations now is adapting and evolving to meet the needs and demands of these new social customers. What's shocking from some of the above stats is that many organizations still do not understand the CRM value of social media.
One of my favorite quotes from Gartner states:
"By 2010, more than half of companies that have established an online community will fail to manage it as an agent of change, ultimately eroding customer value. Rushing into social computing initiatives without clearly defined benefits for both the company and the customer will be the biggest cause of failure."
Social CRM is about moving from fans and followers to customers and advocates.
Have you dabbled with social CRM? What are your thoughts? Please share your comments in the box below.
Curious about NFTs, DAOs, and Web3?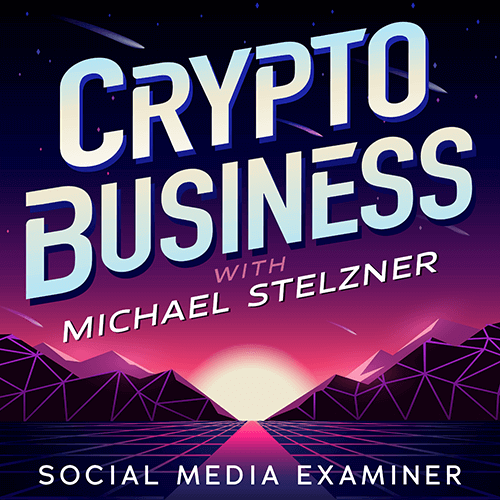 Follow the Crypto Business podcast to find out how NFTs, social tokens, DAOs (and so much more) will affect your business in the near future.

Every Friday, host Michael Stelzner interviews leading industry experts about what works right now in Web3 and what to expect in the future, so you can prepare your business for the shift, even if you're a total newbie.
FOLLOW THE SHOW