Wondering how to produce effective video content for Instagram, TikTok, YouTube, and beyond? Looking for a better plan?
In this article, you'll discover how to create a video content strategy to serve marketing goals.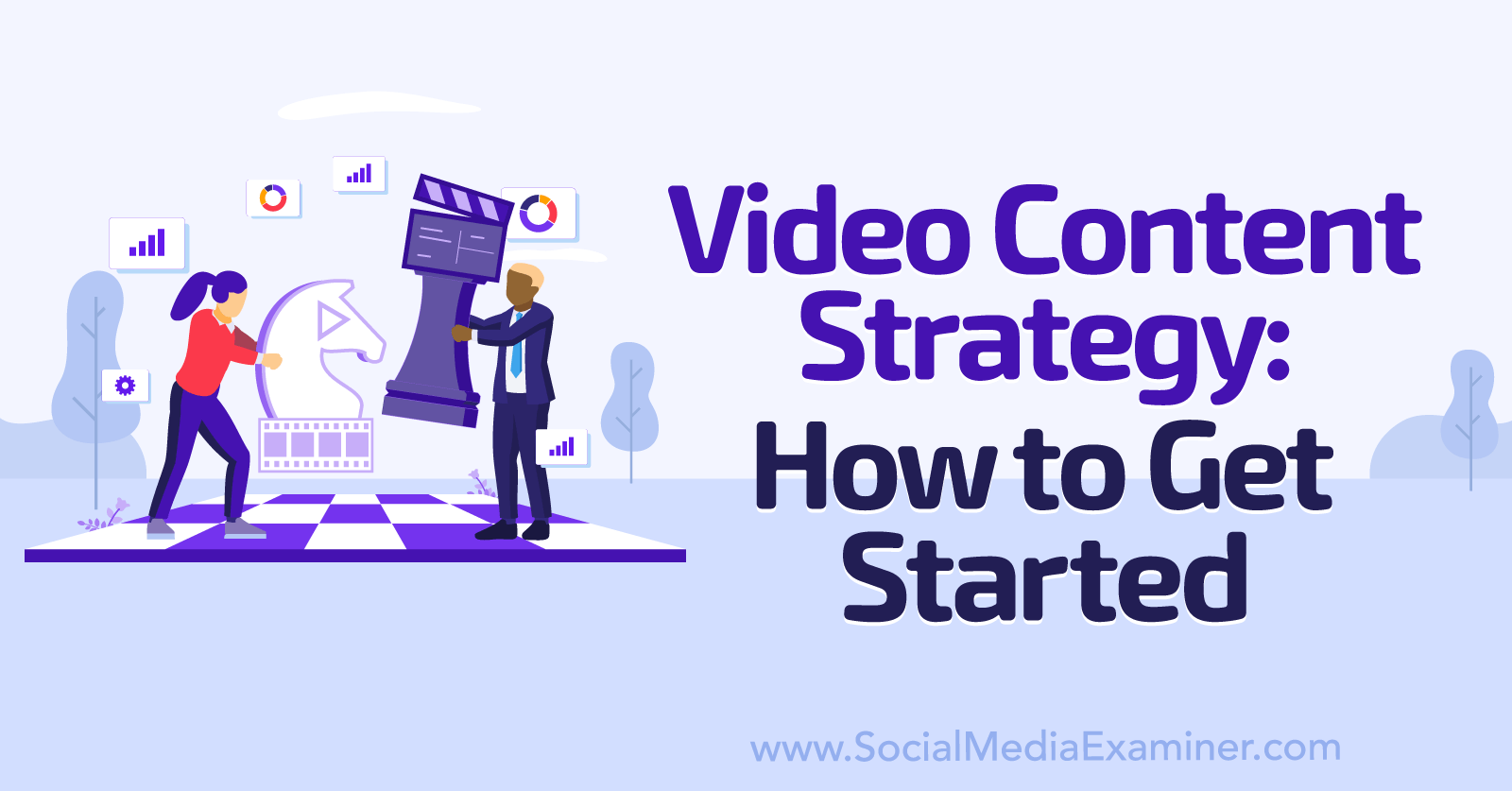 What Is a Video Content Strategy?
Video has taken over social media. In 2022, that's a simple fact. Video-first networks like YouTube and TikTok have grown big enough to challenge Google's primacy as a search engine. Meanwhile, other social networks such as Instagram, Facebook, and Pinterest are pivoting toward vertical, short-form video.
The good news for social media marketers is that this isn't just a change in formats. The trend for short-form video is also a trend for people watching more social media video. You can achieve massive brand exposure with a single, organic, 30-second clip—which was impossible just a few years ago.
However, even now it's rare for a branded video to go viral by accident. There's a lot of planning, preparation, and iteration that goes on behind the scenes.
Everybody knows that you need video content. Not everybody knows that you need a video content strategy.
In the next six sections, we'll outline the key elements of your video content strategy so your content can get the views, followers, and sales that it deserves.
#1: Who's Your Audience?
The first step in your video content strategy is figuring out who you want to reach. Who's your audience?
Start by building an image of your ideal viewer. Create a well-rounded avatar to represent your audience. Who are they? Which social networks do they use? What do they do for work? What do they do for fun? What do they want, need, aspire to? What are their goals?
Once you have an image of this ideal viewer, you'll find it much easier to find content ideas. You'll be able to create very specific content for a very specific group of people. You're going to make video content that helps them achieve their goals.
#2: What's Your Goal?
You know your target audience, you know their goals, and you have some ideas about the content that'll help them get there.
But what's your goal? What do you want them to do?
A creator might want their viewers to become subscribers or students. An entrepreneur might be looking for product testers, investors, or supporters. An established business might be looking for buyers or clients.
The route you take to make money—whether through subscriptions, product sales, course registrations, or something else—will depend significantly on which social networks you use and what your target audience is interested in.
For example:
YouTube has a range of monetization methods from advertising to channel memberships, shopping, subscriptions, and Super Chat features.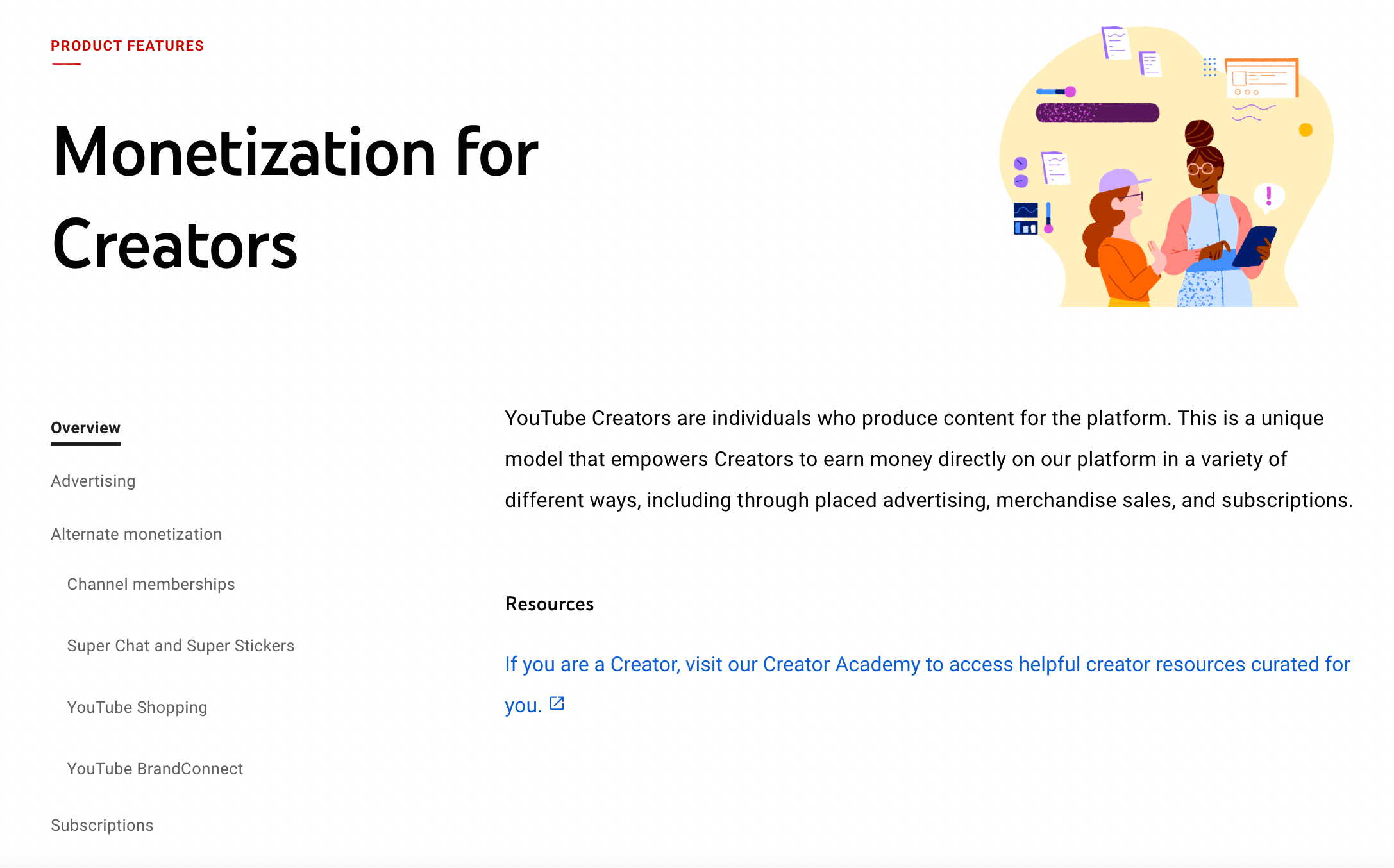 Monetization is less established on TikTok than on YouTube but it still offers many features including advertising, a Creator Fund, video gifts, and tipping.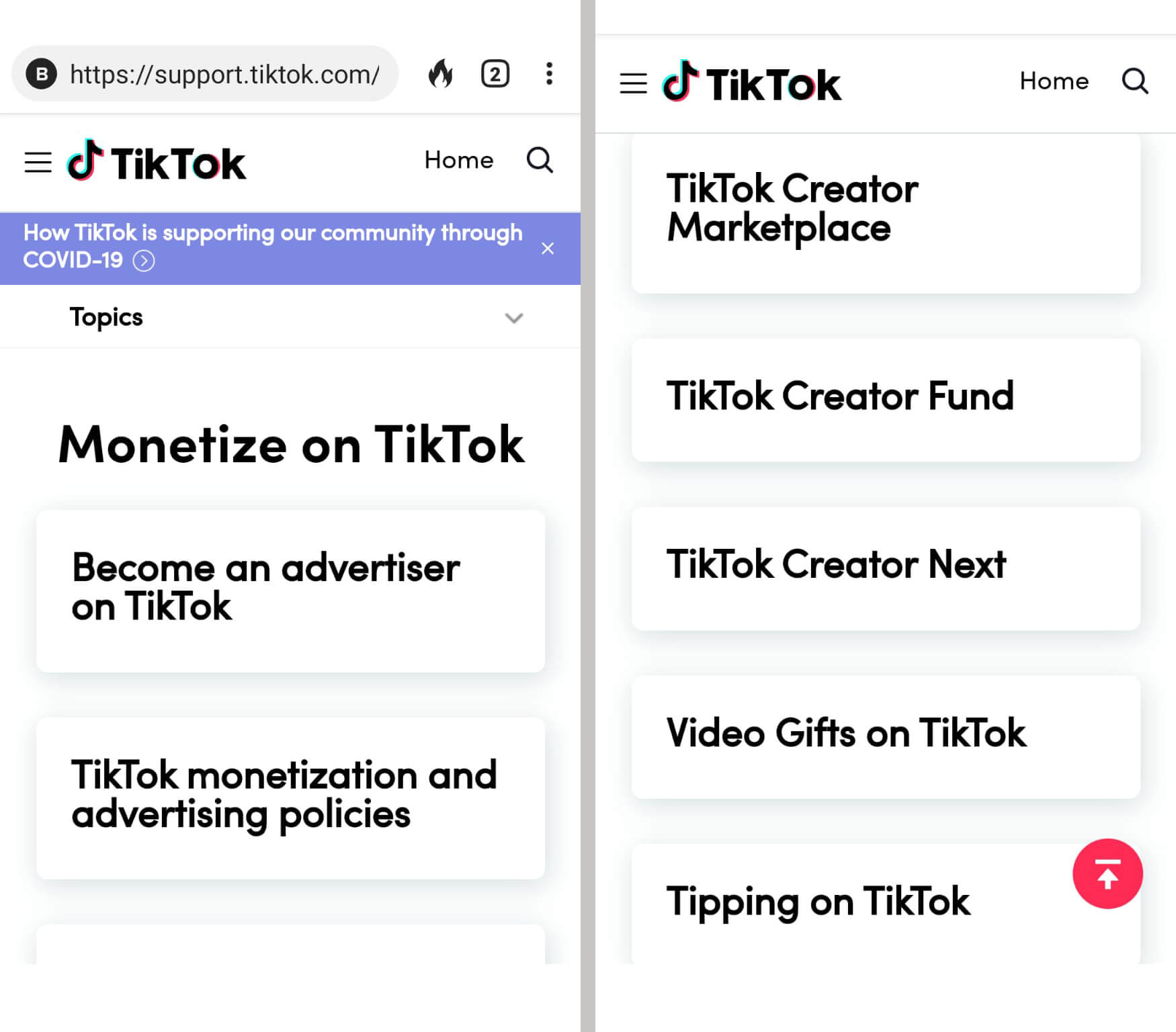 It's vital to understand who your ideal customer is so that you know which platform to post video content to.
#3: Who's the Face of Your Content?
Which video content gets the most views, shares, and follows?
There's an easy answer. It's content that's authentic, honest, and natural. The new style of vertical, short-form video is all about projecting a human image.
This means you don't just need to figure out your ideal viewer. You also need to find the perfect face for your content. In most cases, that means just one person should be in front of the camera across all of your video content.
What are the advantages of only having one star of your video content strategy?
When people see the same presenter across all of your content, they start to recognize that presenter and feel a connection with them.
Even if the style or focus of your content changes over time, having a consistent presenter will help keep your audience on board.
A consistent presenter is part of your brand messaging and image. Remember that video is the best way to get exposure online right now. And those video views will have more impact on your bottom line if people recognize and connect someone with your brand.
Not every brand with a video content strategy has a star presenter. There are a few exceptions to this rule. However, you need to think carefully before becoming one of those exceptions.
For example, some brands have built a strong online presence without a human presenter; for instance, Duolingo's brand account on TikTok. It's repeatedly gone viral for its videos that show the giant Duolingo owl mascot instead of a human face. But Duolingo is a special case. It's already a massive, recognizable brand, and it's leaning into an established joke about the mascot being just a little bit creepy.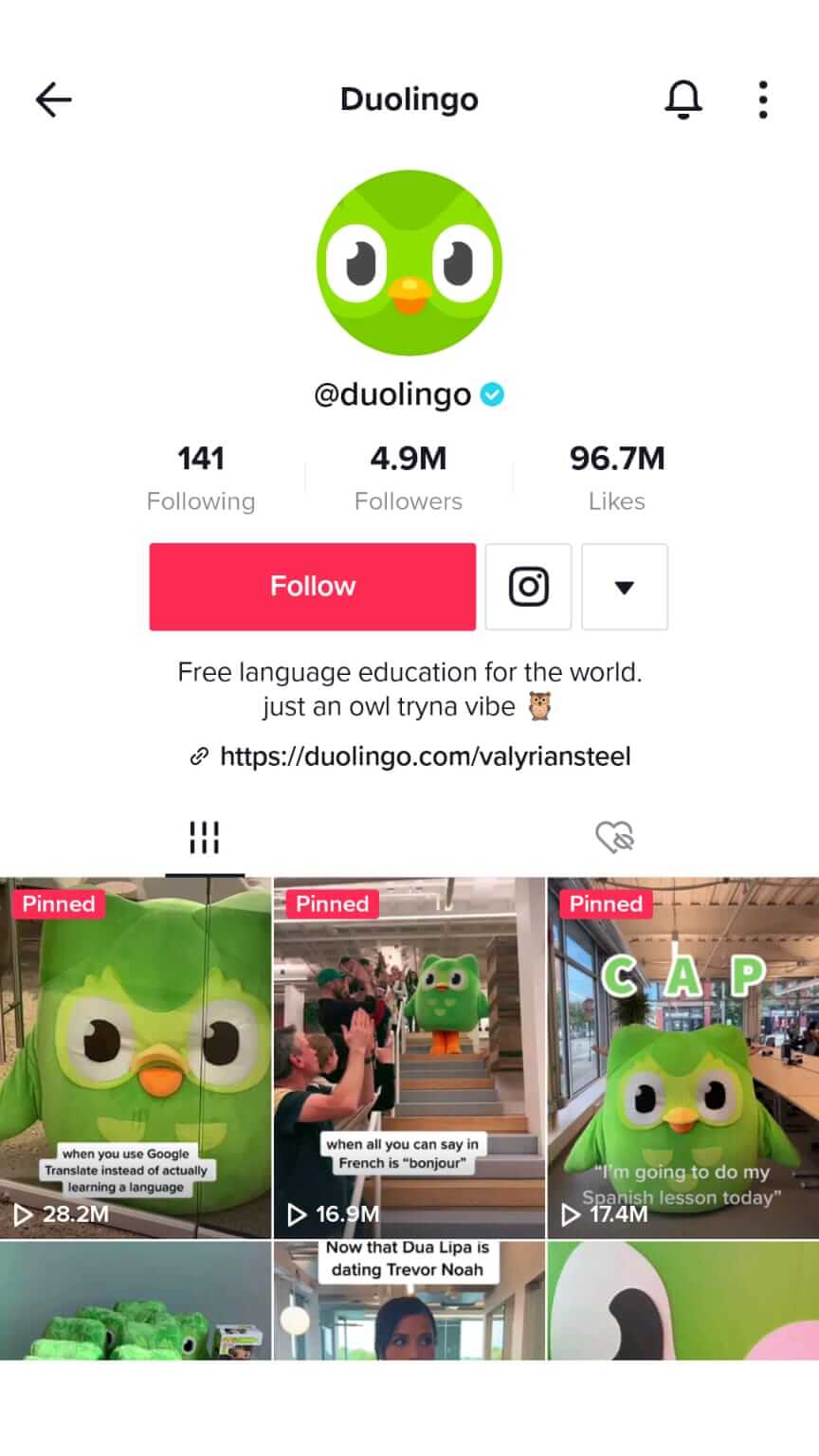 For almost everyone else… You want a human connection over off-the-wall jokes about a creepy mascot. When people can see your facial expressions and your body language, they'll understand your message better and feel a closer connection to you. That's why so many podcasts have started filming their recording sessions!
The Social Media Marketing Podcast releases episodes as YouTube videos, as well as audio recordings.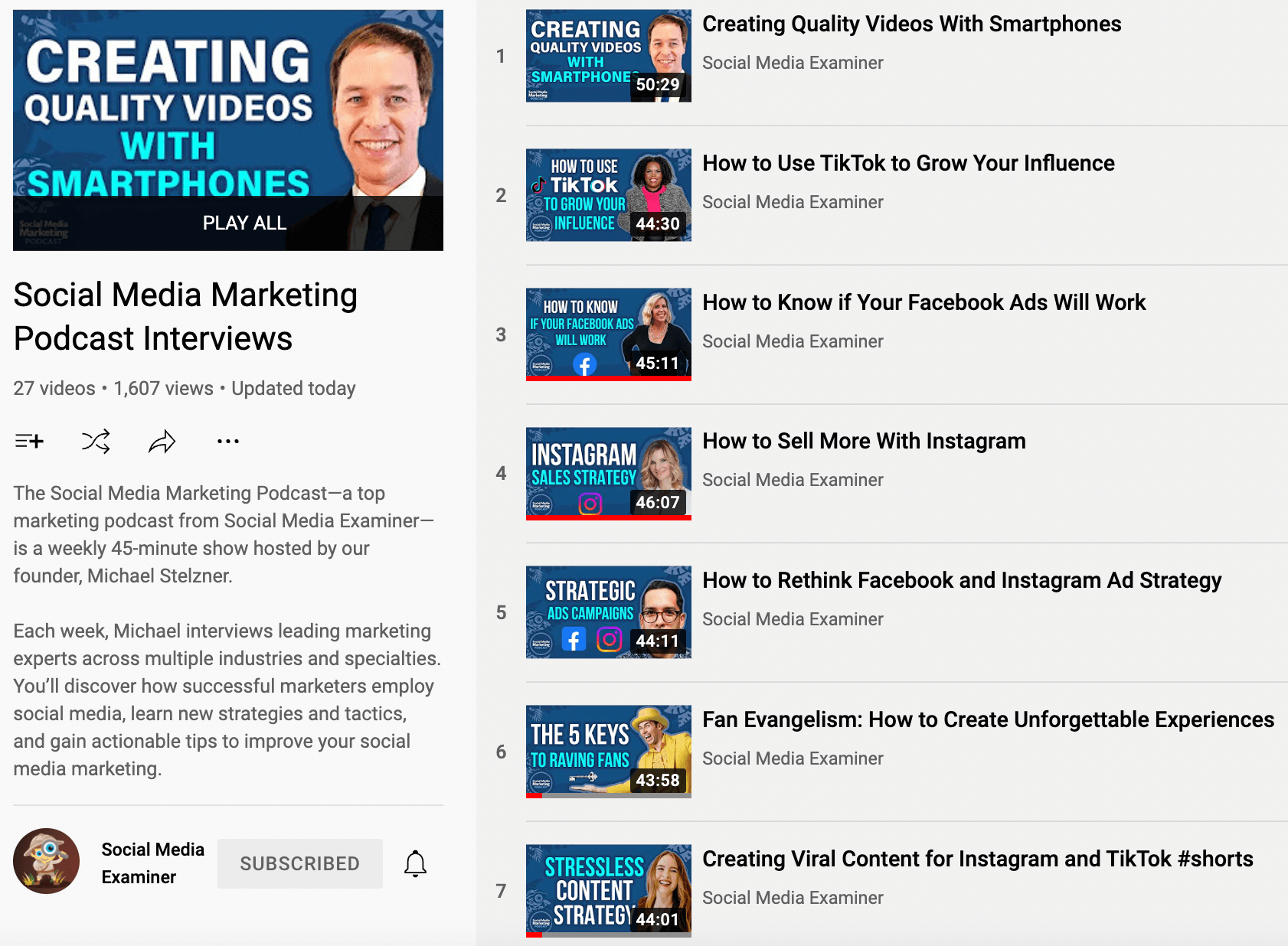 Some brands feature a rotating cast or regularly have guest stars in their video content. This can be a good choice if you're building a brand based around expertise; think about the success of online TED talks, for example. But it's also a slow growth strategy. When you have a lot of different presenters, it will be harder and slower to build a recognizable brand through your video content strategy.
The TED talks channel on YouTube has a different presenter for almost every video.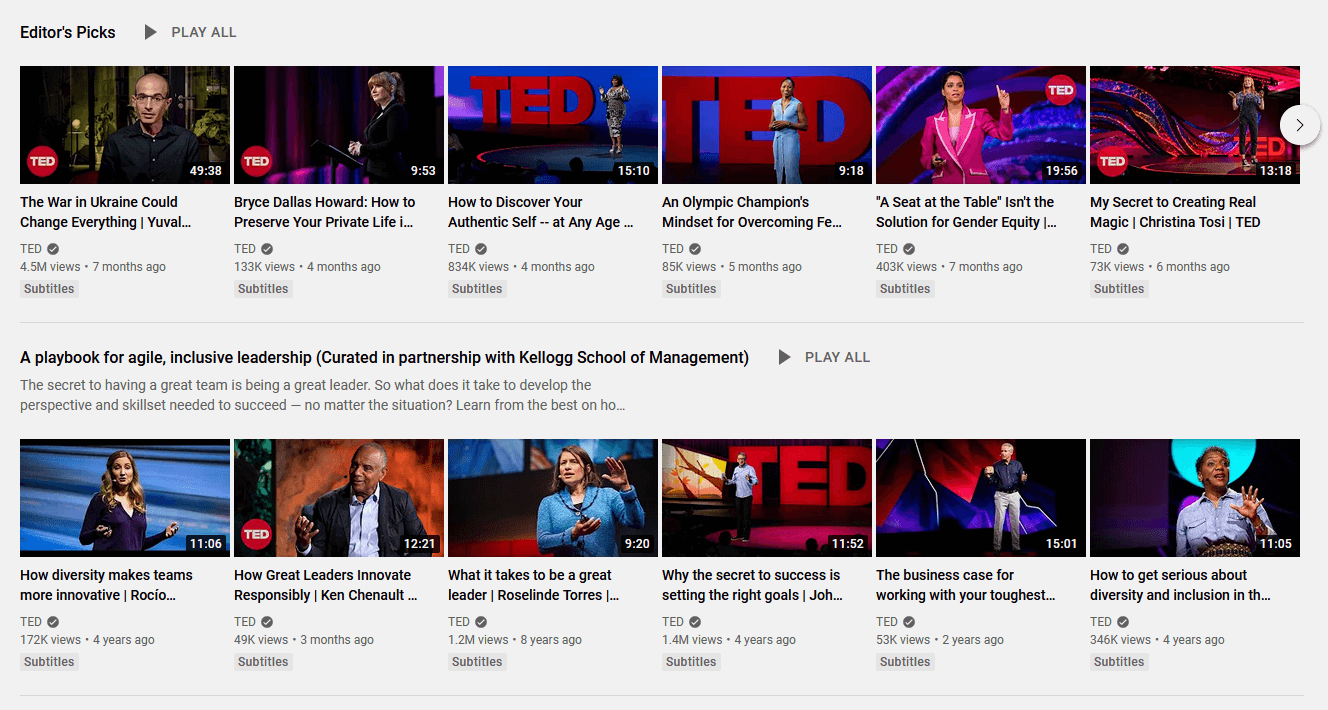 For fastest growth, you want a single recognizable star. If you're a creator or entrepreneur, that star should probably be you!
Even if you don't feel comfortable on camera right away, it's a skill worth learning. You don't have to project a perfect image. Viewers will find your video content more relatable if you show genuine emotions and share real stories about your work.
#4: How to Find Video Content Topics
As we mentioned earlier, video-first platforms like TikTok and YouTube are now serious competitors with Google itself. For some people, TikTok is already their go-to search engine.
But let's not get ahead of ourselves. You can't just replace your video content strategy with SEO (even if that did kind of work, back in the early days of YouTube).
You can optimize your content to make it valuable and useful for your viewers. But you don't need to answer every question in the world.
Instead, you're going to refine things. You want to find the specific content ideas that'll help your target audience achieve their goals and just focus on those. Those are the content topics that'll get you the most followers and conversions, which is the real goal of your video content strategy.
So where should your research start? Once you know your audience and what they want to achieve, you can start generating content ideas based on their goals.
TubeBuddy is an extension for YouTube creators. It shows the volume of different search terms so you can figure out which topics are most important to your target audience. It's also useful for optimizing your video content when you're ready to post.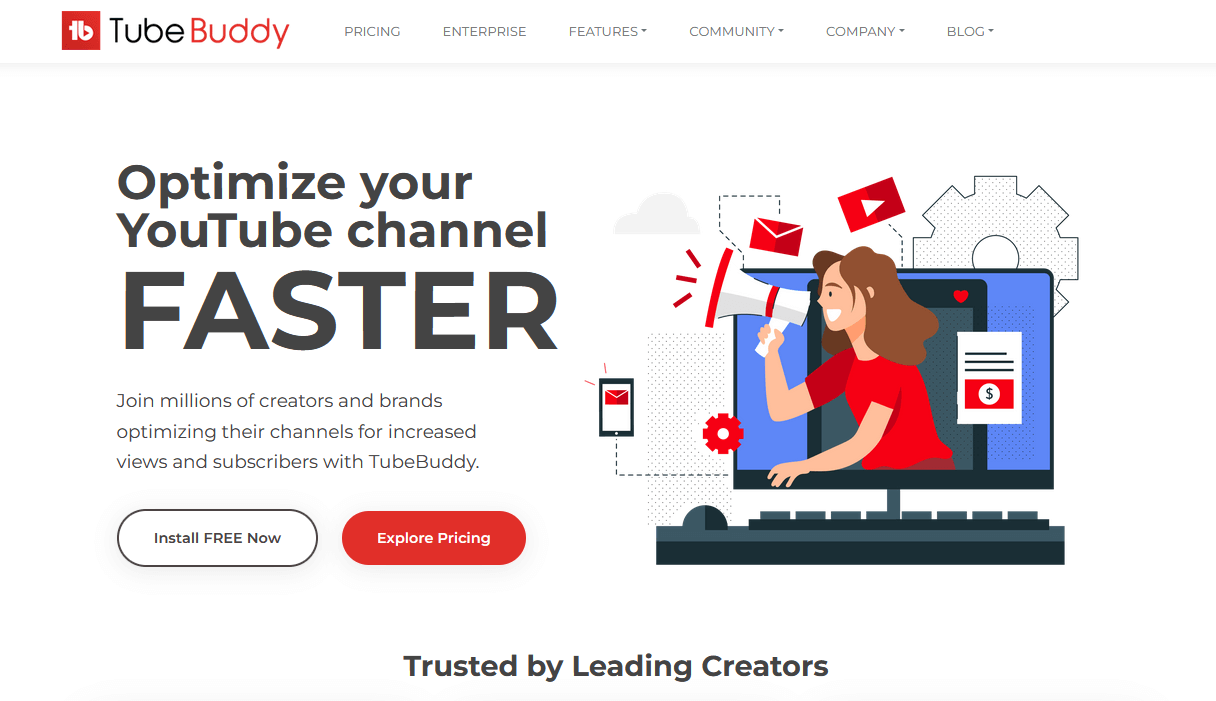 UberSuggest surfaces content topics based on keywords. It's also a valuable tool for competitor research and finding opportunities for backlinks.
When you're looking for ideas, the sidebar of suggested videos on YouTube can also be a good source of inspiration. You're going to spend a lot of time thinking about that search bar because it's where your own videos should end up.
When videos are suggested on YouTube, it means that they're working with the algorithm. The search terms you're using are what people are actively looking for. But you also want to reach the people who are just passively scrolling through YouTube or TikTok, waiting to find something that interests them. You want your videos to be engaging and enticing. You want them to be recommended by the algorithm.
So how do you get people to click on your videos and send the right signals to the algorithm?
Start with a list of your best content ideas.
In a column next to that list, make a note of the trending video styles that you've seen in the Suggested tab. For example, maybe "top 10" videos are currently very popular or you've seen particular phrases get used in the most viral videos.
Now you can mix and match from the two columns. Take a content idea and use one of the trending title phrases or filming styles to help get more attention for your post.
Make sure that your video thumbnails and captions encourage people to click, too. Every element of your video post should be designed to draw in more viewers.
#5: How to Create Video Content Easily
By this point, you've invested a lot of research and thought into your video content strategy so you want to create the actual content pretty quickly. This part of your content strategy should be efficient and with a fast turnaround time.
That means creating videos in just an hour or two. Social media is high-volume so it's just not worth spending days at a time on filming a single clip.
Here are some easy ways to speed up your filming:
Before you film, spend 10 minutes outlining the key points of your video, including an instant hook and something to reward viewers for staying all the way to the end. A well-structured video is easier to film and watch!
Speak in a relaxed, natural style. You don't need to spend time writing a full script or developing your best news anchor impression.
Have a filming space set up and ready to go. You should be able to switch on your camera and microphone and start immediately.
Stick to a schedule for filming and posting so you don't get overwhelmed. Many creators find it easier to film videos in batches and then edit and post the clips one by one.
You can also outsource some of the elements of producing your video content to save time and effort. For example, you might be the face on camera but someone else can take care of editing the clips, writing the video descriptions, or designing the thumbnail.
If you do record any long-form video content, be sure to reuse it in your short-form video strategy. A single, longer video can be chopped up into lots of different short clips that you can repost. And you can repost those clips across different platforms: TikTok, Instagram Reels, YouTube Shorts… wherever your target audience is watching video.
#6: How to Evaluate Your Video Content
In the previous section, we talked about outlining your video structure. Every video—even the shortest of short-form clips—should open with a hook. That's what gets people to watch. Every video should also have a reason for people to keep watching.
When it comes to evaluating your video content strategy, the most important metric is your retention graph. This measures how many people stop watching your videos and when.
Even the most popular streamers online have retention rates of about 70% by the end of their videos. You can expect to lose 20% of your viewers in the first few seconds of any video, and if you still have 50% of your audience watching by the end, that's a big achievement.
But here's the thing: those few people who do watch all the way through are the most likely to convert. So you want to keep your retention rates as high as possible.
Most social networks are still developing their video metrics so YouTube is your most useful source of information at the moment. YouTube's retention graphs are extremely detailed. You can pinpoint exactly when users drop out. Check the graph against your video content and look for things you can change or improve.
Conclusion
With these six points, you can identify your audience, figure out your goals, find the perfect face for your content, find content ideas, film effective video, and check what's really working. It's essential to keep refining your video content strategy and testing new ideas to grow your audience as much as possible. If you put in the time to understand your audience and their content needs, you'll reap the benefits in brand exposure, followers, and conversions.
Other Notes From This Episode
Where to subscribe: Apple Podcasts | Google Podcasts | Spotify | YouTube Music | YouTube | Amazon Music | RSS
✋🏽 If you enjoyed this episode of the Social Media Marketing podcast, please head over to Apple Podcasts, leave a rating, write a review, and subscribe.
---
Stay Up-to-Date: Get New Marketing Articles Delivered to You!
Don't miss out on upcoming social media marketing insights and strategies! Sign up to receive notifications when we publish new articles on Social Media Examiner. Our expertly crafted content will help you stay ahead of the curve and drive results for your business. Click the link below to sign up now and receive our annual report!