Curious how AI can enhance your NFT project? Looking for AI tools to create NFT art?
In this article, you'll discover how to use AI tools to create and promote NFT projects.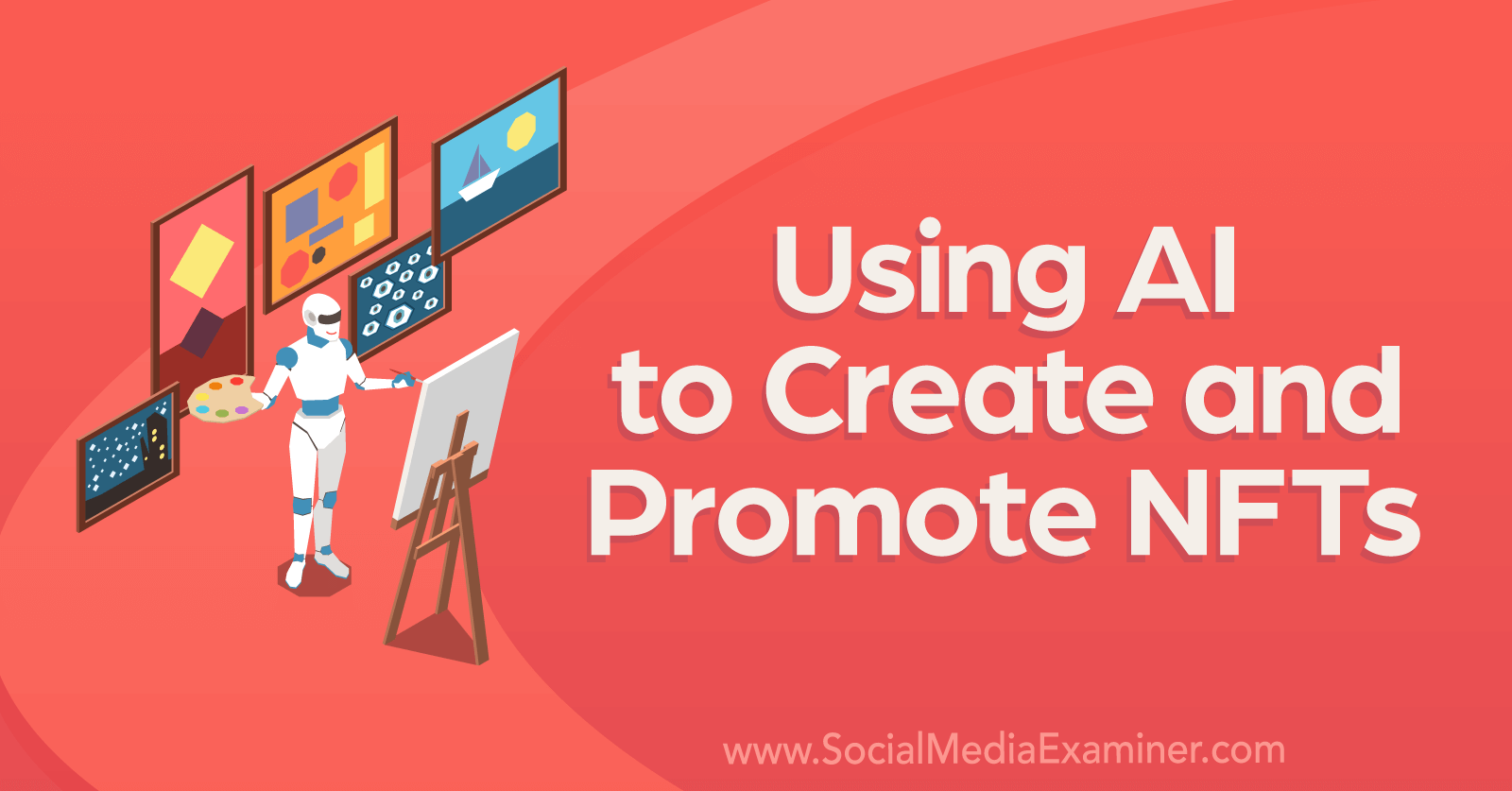 Why Use AI Tools for NFT Projects
Many aspects of NFT projects require the experience of multiple disciplines. There is the artwork, the coding, the marketing, the copywriting, and more. Most people can't fulfill those needs without the help of designers, copywriters, illustrators, and others.
Working with the same people over time means they learn your preferences. When you ask them to work on a new project, they don't need as much guidance from you.
However, working with other people does present challenges. For example, you have to wait for their availability to move forward on your project.
AI tools can also learn your design preferences but produce results on demand and in a short time— in minutes and hours rather than days and weeks.
Some people have expressed concern that Artificial Intelligence (AI) will soon replace copywriters, graphic artists, or other creative professionals. Did Adobe Illustrator kill the art industry? No. Did Photoshop kill the photography industry? No. What these tools did was allow more people to become artists.
AI isn't a replacement, it's a technology that powers a range of tools that expand a creator's ability to tell better stories, write better copy, create personalized artwork, and more which can be incredibly useful for branding, marketing, sales, and storytelling.
Creating Written Content With Text-Based AI Tools
One of the most time-consuming aspects of managing an NFT project is creating written content for articles, podcasts, social posts, Discord servers, email newsletters, and more.
AI tools not only help you produce that copy quickly, but they can also deliver copy nuanced for each specific channel or use case.
#1: Generate Copy With ChatGPT
ChatGPT differs from traditional AI experiences because it's a chat platform.
Simply input a prompt or question and get a personalized output. From there, you continue to refine the result with successive prompts.
With regular use and as you become more proficient in generating prompts, ChatGPT will become better at comprehending your writing style and preferences. Additionally, each time you use the tool and give it a prompt or ask a question, the AI system improves its intelligence and ability to modify responses more accurately.
Say you host a podcast as part of your NFT project and want an extended podcast show description. Tell ChatGPT the name of your podcast and host, what topics you cover, who your target audience is, and any other details you think are pertinent.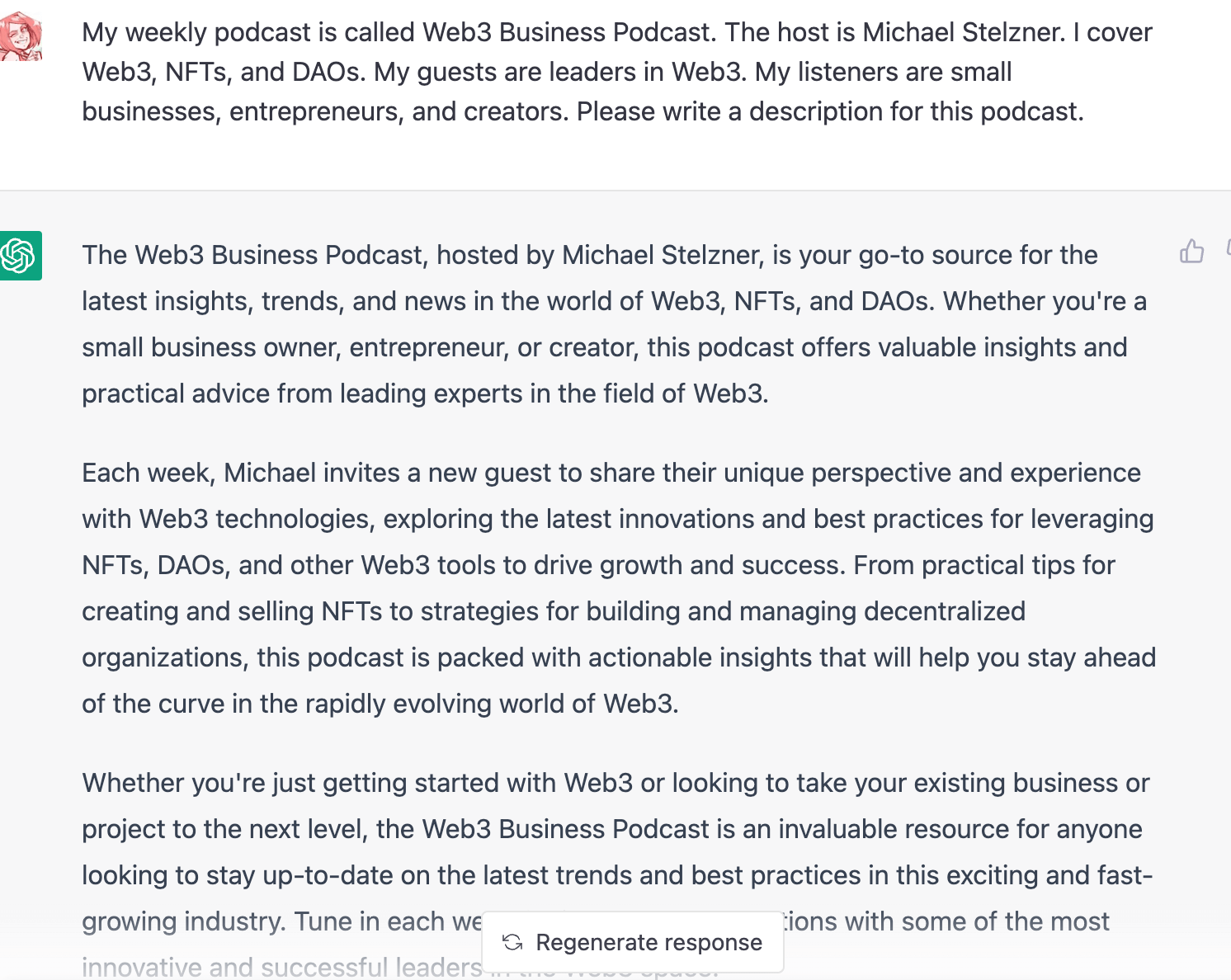 Not happy with the output? Ask for a change from passive voice to active voice or from third person to second person.
Do you want to promote a specific podcast episode? Open that same chat and tell ChatGPT the title of the episode, who the guest is, and what you're talking about and then ask for a summary description. When you're happy with the summary, you can ask for two LinkedIn posts, one Facebook post, and three tweets based on the description.
The results will vary in tone and word choice for each platform.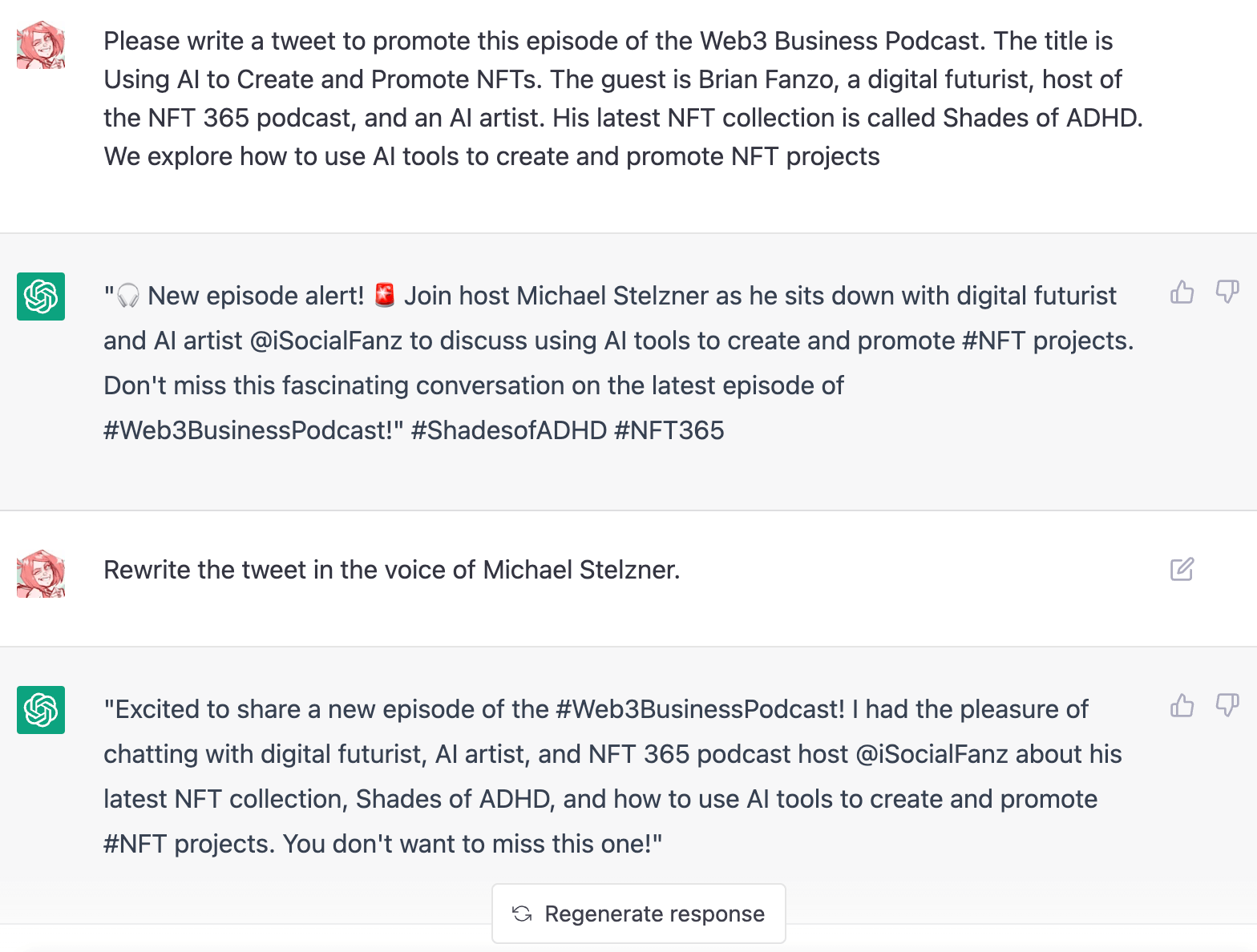 If you use ChatGPT to create your project's weekly newsletter and see a low conversion rate on the call the action (CTA), you don't have to start from scratch each week. Simply open the original chat and tell it to write a new email to cover the new topic. Then tell it last version's CTA had a 10% closure rate and that you want to increase that.
ChatGPT will combine what it learned from producing the previous newsletters with the updated details and give you new copy with an adjusted version of the CTA.
The possibilities are limited only by your imagination and ability to communicate what you want. Here are a few real ChatGPT use cases to show you more of what it can do:
Write persuasive landing page copy based on the benefits or utility of your NFT project.
Write copy that includes references from a fandom or shared interest of your target audience.
Write HTML for a landing page that includes a specific YouTube video.
Learn from a writing example or newsletter style and store that example, and then model an output based on that example— whether the example is yours or someone else's.
Rewrite and remove bias in copy.
ChatGPT won't deliver perfect copy from the beginning. And it won't replace great storytelling. It's very much a 'garbage in, garbage out' scenario. You have to put in the time and learn the best ways to convey what you want via a chat format so that ChatGPT learns how to give you an optimized output. Start now and you'll be ahead of the curve.
Creating NFT Art Work with AI Tools
Artwork generated using AI tools can be used across every facet of your NFT project – strengthening your brand identity and storytelling with every asset. Beyond the actual NFT art, you can use AI to generate backgrounds for your pitch deck, graphics for social media and merchandise, and more.
AI tools can also help to streamline the back-and-forth process between you and the artist you work with. Rather than giving your artist a rough idea of what you want, you can use an AI art generator to build a solid concept the artist can refine.
The key to using AI-powered art tools effectively is learning to speak with prompts so you get the creative you want.
Here are three AI art generators to check out.
#2: Create Generative NFT Art With Scenario.gg
There are people in the Web3 space who understand utility and how to create smart contracts but their NFT project is held back because they can't find an artist to work with long term as their project grows.
Scenario.gg is currently in beta but has a strong value proposition designed to fill this gap.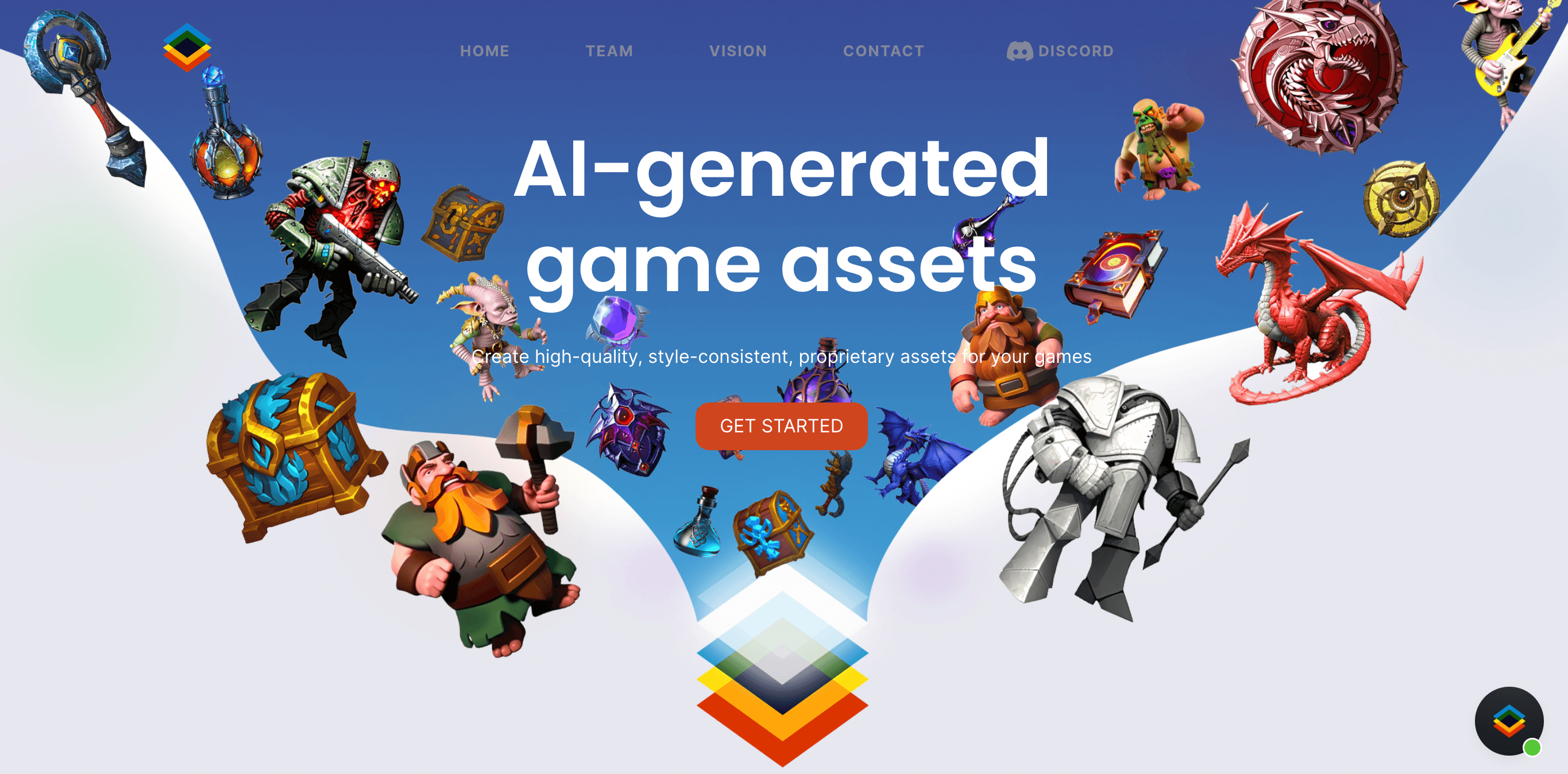 If you have a series of 1 of 1 NFT art pieces, you can input up to 100 pieces and the AI art engine will create a generative art collection based on your 1 of 1 works.
Pricing for Scenario was not available at the time of this interview but is expected to be released mid-February.
#3: Use Text for Art Direction With Midjourney
Midjourney generates and iterates images based on the descriptive text prompts you input.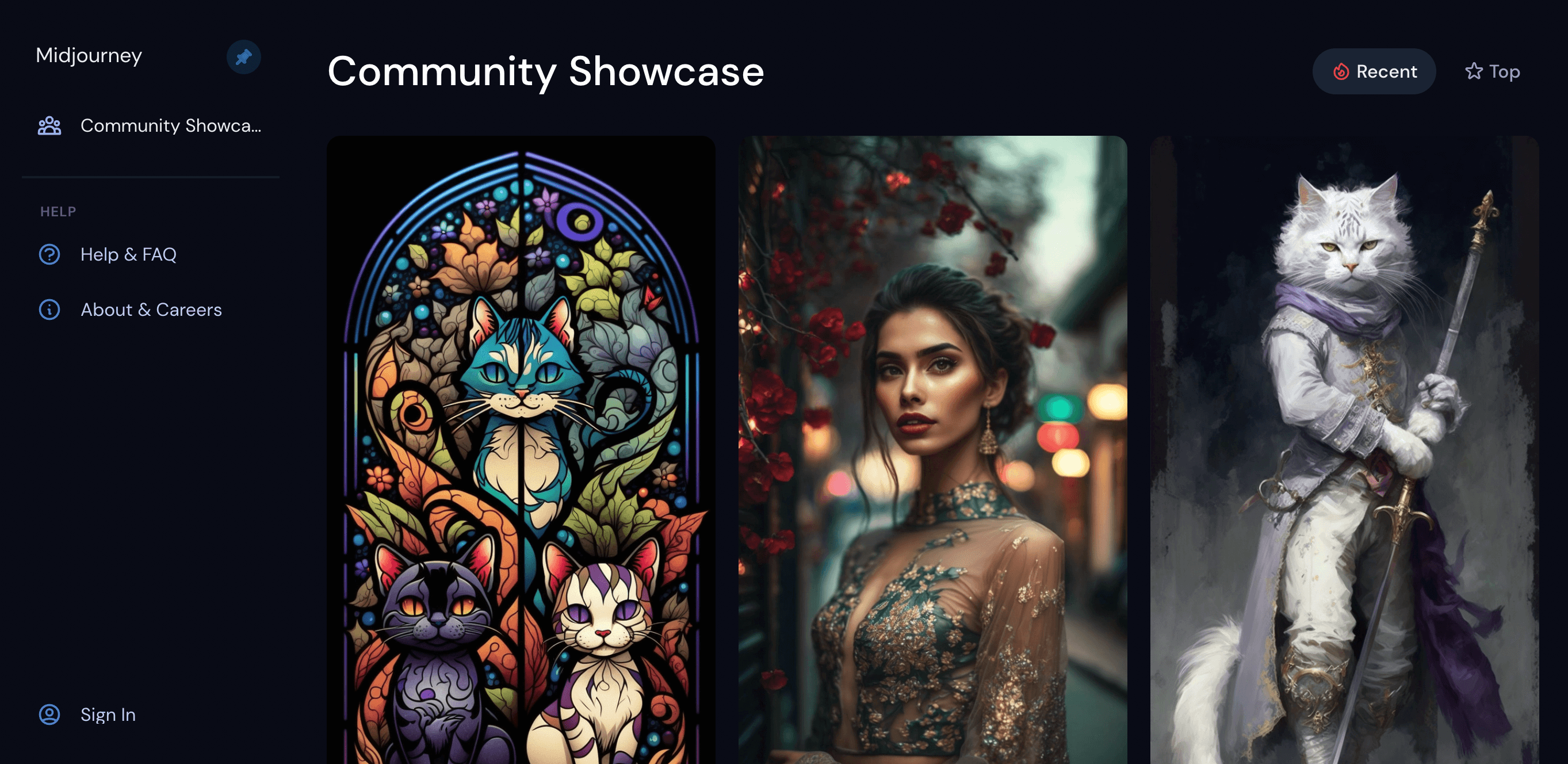 To begin, you sign in with your Discord ID and enter the Midjourney server. From there, you input your descriptive prompt: "/image small fairy with wings riding a baby fox through the forest at night in the style of Hayao Miyazaki"
You'll quickly get four outputs from which you pick a favorite. Based on your choice, Midjourney delivers four more iterations.
Midjourney's free trial comes with 25 generations. Paid plans start at $10 per month.
#4: Model NFT Art on Existing Art With Stable Diffusion
Stable Diffusion uses a combination of image and text input to generate art. You begin with an image example and then refine that image further using descriptive text inputs. For example, you can ask it to lighten the background in the next iteration.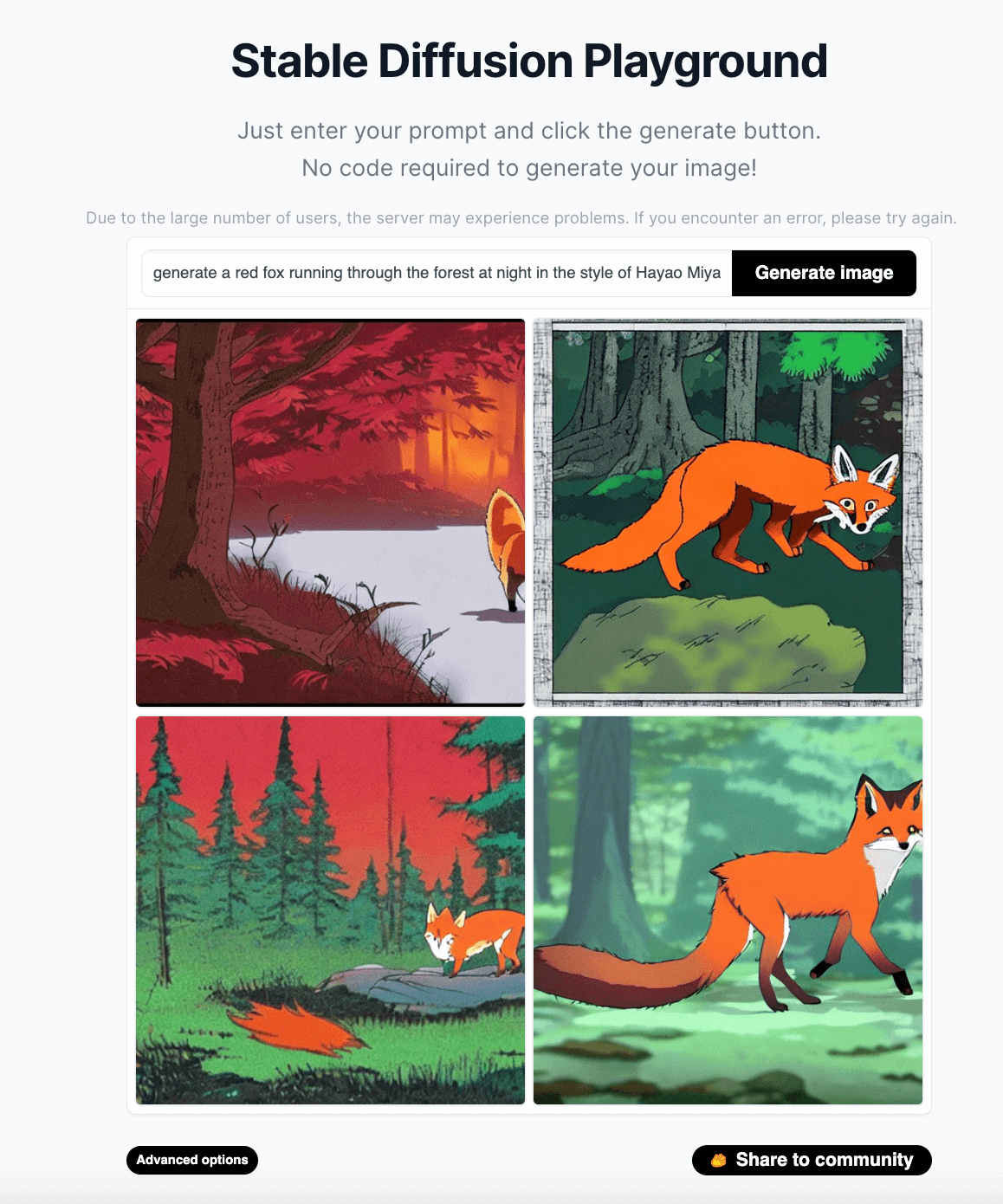 Stable Diffusion's paid plans start at $9 per month.
Combining AI-Powered Art Tools
When you're able to use each of these tools with a degree of proficiency, you can begin to work with all three to refine your art.
For example, you can create a beach scene in Midjourney, then upload that image to Stable Diffusion and prompt it to add Ann image of a DLSR camera. You can then use text prompts to refine the art so that it accurately depicts a reflection in the lens of the camera. Here's the result of those prompts from Brian Fanzo's latest NFT collection.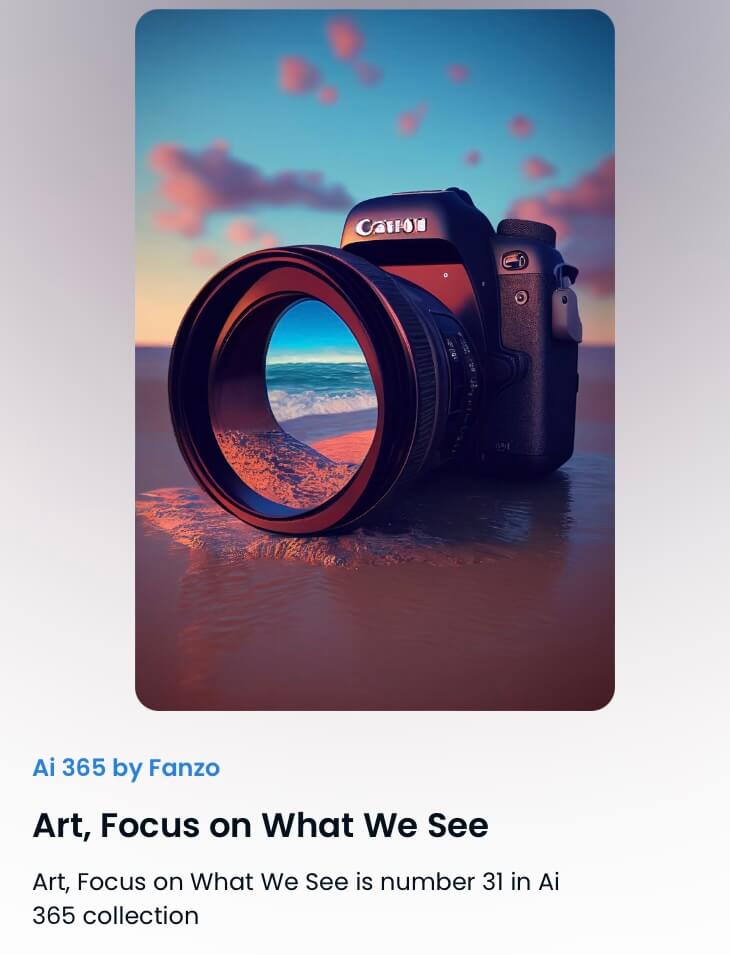 Other Notes From This Episode
Where to subscribe: Apple Podcast | Google Podcasts | Spotify | Amazon Music | RSS
✋🏽 If you enjoyed this episode of the Web3 Business Podcast, please head over to Apple Podcasts, leave a rating, write a review, and subscribe.
Disclaimer: The information provided on this website is provided solely for educational purposes and does not constitute any advice, including but not limited to, investment advice, trading advice or financial advice, and you should not treat any of the website's content as such. Social Media Examiner recommends that you independently research any information contained on this Website and that you speak with an investment professional before making any decision to purchase, trade, hold or sell cryptocurrency. Nothing herein should be treated as a recommendation to buy, sell or hold cryptocurrency. Social Media Examiner cannot guarantee the accuracy of any information listed on the website and is not responsible for any missing or wrong information. All information is provided as is and should be used at your own risk. Social Media Examiner disclaims all responsibility and liability for your use of any information found on the website.