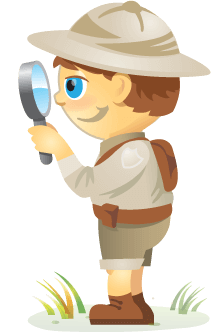 Welcome to this week's edition of the Social Media Marketing Talk Show, a news show for marketers who want to stay on the leading edge of social media.
On this week's Social Media Marketing Talk Show, we explore Twitter adding an Edit Button and LinkedIn redesigning business pages. Our special guests include Madalyn Sklar and Viveka von Rosen.
Tune In to the Social Media Marketing Talk Show
To watch our latest episode from Friday, November 16, 2018, click on the green "Watch replay" button below and sign in or register.

Listen now or find the Social Media Marketing Talk Show podcast on iTunes/Apple Podcast, Android, Google Play, Stitcher, and RSS.

For this week's top stories, you'll find timestamps below that allow you to fast-forward in the replay above.
Twitter Considers Possible Edit Button for Sent Tweets: For the first time since the end of 2016, Twitter CEO Jack Dorsey shared the company's thoughts on building an Edit button for tweets. Speaking at an event in India, Dorsey stated that the company has to carefully consider the use cases for the Edit button before making it a reality. While the button could be helpful to quickly fix typos or an incorrect URL, there's a potential issue with allowing people to edit any tweet "all the way back in time." (7:22)
Dorsey says Twitter is thinking about an edit button to fix typos in tweets https://t.co/TuEs0DpPwu

— TNW (@TheNextWeb) November 12, 2018
Twitter Tests Timeline Toggle Option: As promised this past September, Twitter is officially testing the option to easily toggle between a chronological and algorithmic timeline with the tap of a button. This test is currently limited to a small group of iOS users while Twitter works out a few kinks like how this new feature might affect engagement and how it should be rolled out. (16:22)
Sometimes you want to see the latest Tweets, first. We're testing a way for you to make it easier to switch your timeline between the latest and top Tweets. Starting today, a small number of you will see this test on iOS. pic.twitter.com/7NHLDUjrIv

— Twitter (@Twitter) October 31, 2018

Social Video Summit (Online Training)

Wish you had an engaged social following that turned into customers? Want to succeed with social video, but something's stopping you? Get ready to be coached by 12 of the world's best social video marketing pros for an entire week. Each expert is a dedicated specialist. They live and breathe social video, delivering results for their clients every day. And they'll share their proven strategies with you. You'll learn from their mistakes, experiments, and successes. Imagine putting their wisdom to work immediately in your business. This is a live online training event from your friends at Social Media Examiner.

LEARN MORE - SALE ENDS April 20TH!
Twitter Could Do Away With Like Button: Variety reports that Twitter is set to scrap its Like feature in an attempt to improve the overall quality of the interactions on the platform. Twitter neither confirmed nor denied a plan to discontinue likes, saying only that it's "rethinking everything about the service" in a tweet. (20:09)
As we've been saying for a while, we are rethinking everything about the service to ensure we are incentivizing healthy conversation, that includes the like button. We are in the early stages of the work and have no plans to share right now. https://t.co/k5uPe5j4CW

— Twitter Comms (@TwitterComms) October 29, 2018
Twitter Experiments With New Features to Enhance Conversations: Twitter has been experimenting with new profile features to enhance and encourage conversation on the platform. The latest one to be announced is the Icebreaker option, which enables users to pin questions or conversation starters at the top of their profile. This is similar to Facebook's Questionnaire feature launched late last year. (24:05)
Twitter wants to make it easier for users to talk to each other—and it's investigating ways to do that, from color-coded tweets to custom status messages. https://t.co/2vdaH44CBt

— Co.Design (@FastCoDesign) October 25, 2018
LinkedIn Updates Company Pages: LinkedIn announced it has rebuilt company pages "from the ground up" and is rolling out the new LinkedIn page experience in the U.S., with plans to expand globally in the coming weeks. The new pages will include the Content Suggestions tool for page admins, a suite of tools that help businesses better engage employees on the platform, and more advanced analytics. (33:59)
LinkedIn Tests Events Tool for Offline Meetups: LinkedIn wants to make it easier to meet up and connect in real life with a new Events feature that works very similarly to Facebook Events. With LinkedIn Events, members will be able to seamlessly create and join professional events, invite their connections, have conversations with other attendees, and stay in touch online after the event ends. (45:39)
LinkedIn is currently testing this new feature as part of a pilot program with 500 event organizers in New York and San Francisco.
Other News Mentioned
Want to catch our next show live? Click here to subscribe or add our show to your calendar.