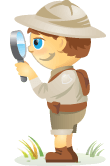 Welcome to our weekly edition of what's hot in social media news.
To help you stay up to date with social media, here are some of the news items that caught our attention.
What's New This Week
Twitter Rolls Out Quick Replies and Welcome Messages in Direct Messages: Twitter introduced two new Direct Message features, quick replies and welcome messages, which are "designed to help businesses create rich, responsive, full-service experiences that directly advance the work of customer service teams and open up new possibilities for how people engage with businesses on Twitter." These features "make it easier for businesses to guide people to better outcomes through a combination of simple automation and human service." When used together, "businesses can reduce wait times and educate people on the best ways to interact with them." Quick replies and welcome messages are available now to all users with access to the latest version of the Twitter app.
Get faster and easier help from businesses. Try it now with @EvernoteHelps and @PizzaHut. #CarpeDM pic.twitter.com/T8vHnLESEM

— Twitter Advertising (@TwitterAds) November 1, 2016
YouTube Adds New Comment Features: YouTube rolled out three new comment features and is beta testing a new moderation feature set to roll out "in the coming months." In addition to the delegated comment moderation and blacklisted keywords features that were introduced earlier this year, creators can now add pinned comments, creator hearts, and creator usernames to their YouTube conversations. YouTube is also testing a new comment tool that "allows you to hold potentially inappropriate comments for review." YouTube creators who are interested in testing this upcoming comment review feature may apply online to receive early access to it.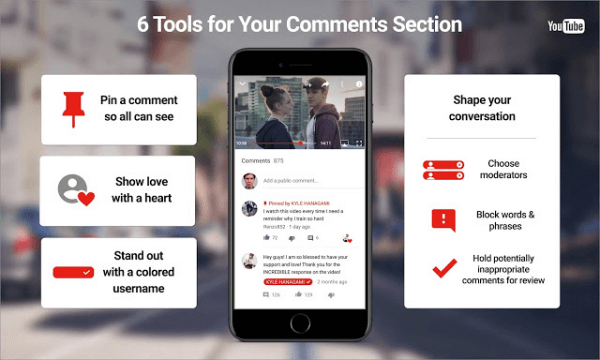 Medium Adds New Image Tools and Features: Medium rolled out three "powerful new tools aimed at making storytelling easier and even more beautiful than before." These new features include drag-and-drop image formatting and mobile image grids, which can be viewed as thumbnails on iOS, Android, and the mobile web, and then tapped and swiped through to see full-sized versions. Medium also rolled out inline code formatting and "made the shortcut for standalone code blocks more intuitive, using three backticks at the beginning of a line."

Facebook Introduces New Resources for Business Influencers: Facebook introduced new resources for business influencers, including a downloadable Business Influencer Guide "to help business leaders get started, build a strategy and connect with their audience on Facebook" and a hub for "high quality and timely education and best practices… [for] influencers and communications professionals." Facebook plans to "regularly update this resource hub to reflect new products, features, updates, case studies and learnings."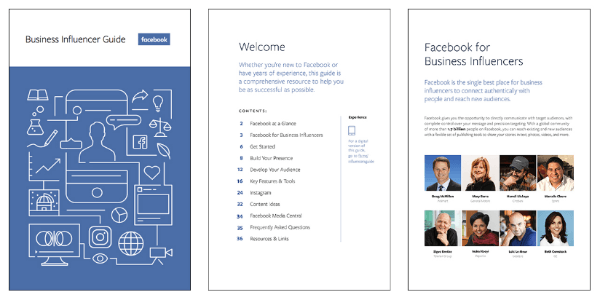 Our Take on Top News This Week
In this week's show from Friday, November 4, 2016, Michael Stelzner and guests discuss the top news in social media. Topics include Facebook's quarterly earnings report, community updates, and upcoming camera features, shoppable photo tags being tested on Instagram, and new automated customer service tools on Twitter. Subscribe to future shows here.
More News to Note
LinkedIn Introduces Save Feature for LinkedIn Sponsored Content: In addition to saving articles shared or written by other members, LinkedIn users now have "the ability to save LinkedIn Sponsored Content… on iOS and Android." According to the LinkedIn Marketing Solutions blog, the site expects this expansion to its Save feature "will help marketers… drive additional engagement with [their sponsored] content" as members later return to their saved articles and share them with other people.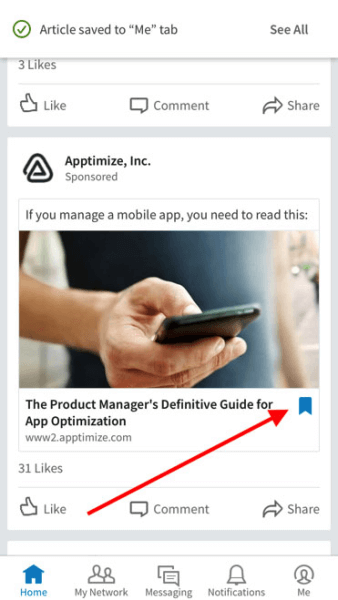 GIPHY Rolls Out New Tool to Convert Vines to GIFs: With the news that Vine will be shutting down its service "in the coming months," GIPHY rolled out a new GIPHY ❤ Vine tool that can "transfer over all of the Vines you've created… [and make them] shareable on GIPHY as GIFs…sound and all." GIPHY ❤ Vine is now live and available to all users registered with a GIPHY account.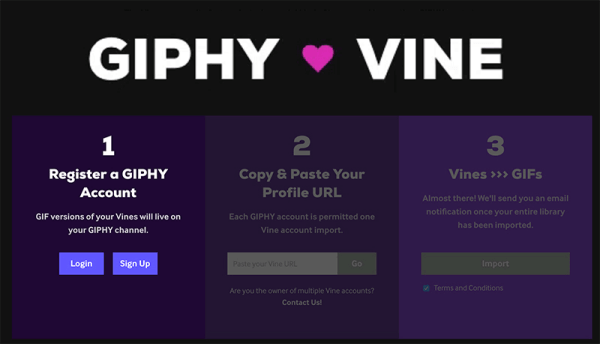 IFTTT Adds More Functionality and Features: Automation service IFTTT has replaced recipes, which could only execute one action between two services, with applets. According to the IFTTT site, applets "can do everything that Recipes could – and much more" and help to "bring your services together, creating new experiences that you can unlock with a single switch." Applets were rolled out along with the newly redesigned IFTTT.com site and the combination of IFTTT's DO and IF apps into a new IFTTT app, which is available for iOS and Android.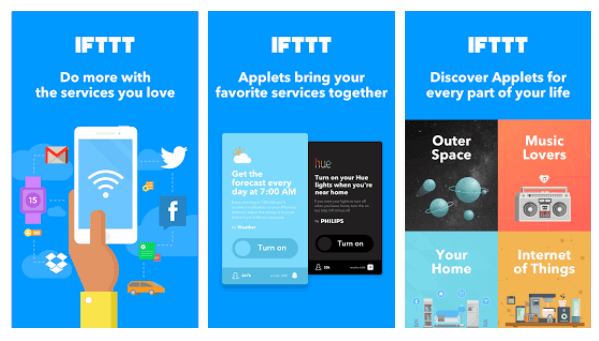 Facebook Shares Q3 2016 Financial Results and Community Updates: Facebook's Q3 2016 results show steady financial growth and a major milestone of reaching 1.8 billion monthly active users on its site, up 16% year-over-year and growing 4.67% this quarter, and 1.2 billion daily users across all of its apps . Facebook also reached over 1 billion mobile-only users and reports that mobile now makes up 84% of its ad revenues. In a recent post, founder and CEO Mark Zuckerberg shared that Facebook's "biggest focus has been putting video first across [its] apps" and "building new tools to make it easier to express yourself in creative ways."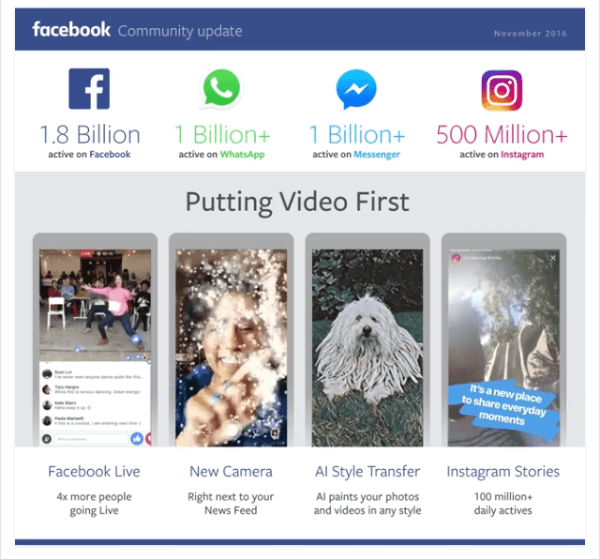 Pinterest Opens Instapaper Premium Features to All Users and Removes Ads: Pinterest-owned Instapaper announced that Instapaper Premium is now "available to all Instapaper users, free of charge." All of Instapaper's previous paid features including an ad-free experience, full-text search for all articles, and notes features are now available to all users.
Twitter Expands Highlights Feature to iOS: Last year, Twitter rolled out Highlights on the Twitter for Android app. Once enabled, Highlights offers "a simple summary of the best Tweets for you, delivered via rich push notification." The Next Web reports that "the feature can also be found on the iOS version of the app." Highlights for the Twitter for iOS app can be easily enabled within the app settings.
LinkedIn Introduces LinkedIn Salary Feature: The new LinkedIn Salary feature is designed "to help professionals around the world make better career decisions and optimize their earning potential now, and in the future." LinkedIn Salary provides "deep insights into the compensation landscape" based on salary, bonus, and equity data provided by LinkedIn members and factors additional conditions that impact pay, "such as years of experience, industry, company size, location and education level." LinkedIn Premium members will have access to LinkedIn Salary and all of LinkedIn's rich compensation data without having to disclose their salary information. This new feature is currently available to all users in the U.S., Canada, and UK and will roll out globally in 2017. However, all other users are asked to share their salary to unlock LinkedIn's salary insights for a year.
Huzza Powers New Kickstarter Live Feature: The freshly launched Kickstarter Live offers "a new way to share and experience the creative journey as it happens" and "brings live video and real-time community engagement onto Kickstarter for the first time." Kickstarter Live is powered by Huzza and "brings creators and the people supporting them right into the same room together… [and] encourages personal connection." With this new live broadcasting feature, viewers can "ask questions, chat, send selfies, select rewards, and back the project – all while tuned in." Kickstarter will continue to develop Kickstarter Live in "exciting ways" in the coming months.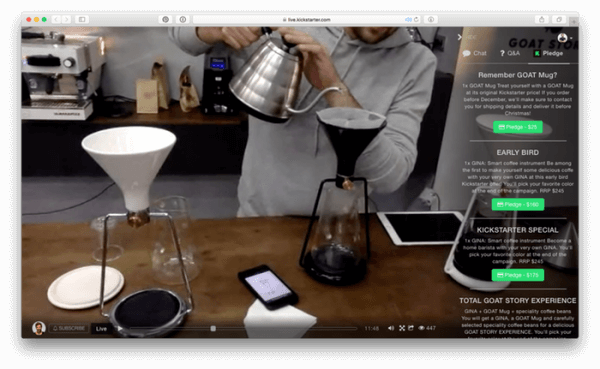 Twitter Launches Local Twitter Developer Communities Worldwide: Twitter rolled out Twitter Developer Communities, "a program that enables developers to come together and grow their own communities across the globe." Each developer community is designed to enable developers to "connect, learn and share best practices with each other" and help Twitter to "engage with [its] community in a more personal way."
Announcing Twitter Developer Communities. #TapIntoTwitter and grow our 🌍 community. https://t.co/jtgR9OpCQs pic.twitter.com/bWQvbr7bHC

— TwitterDev (@TwitterDev) November 2, 2016
Google Launches AdWords Marketing Goals Website: Google introduced a new AdWords Marketing Goals website that "puts your goals front and center and shows you which ads work best to accomplish those goals." The new site provides marketers with Google's "latest ad innovations, success stories from other marketers and best practices guides."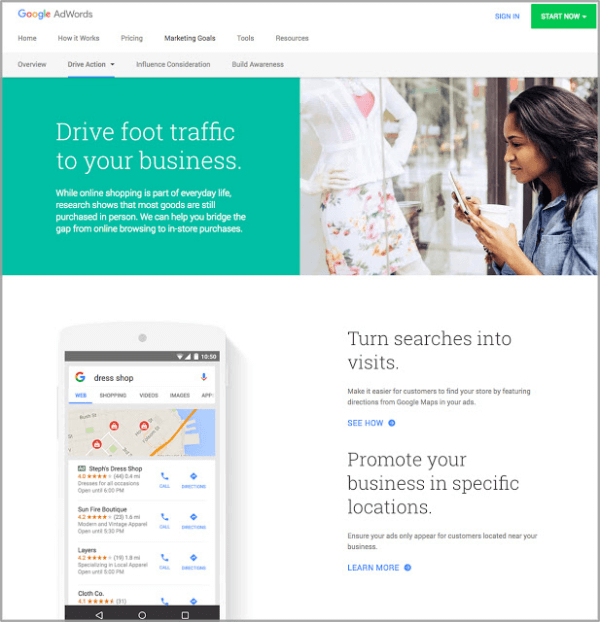 Upcoming Social Media News Worth Following
Instagram Tests Shoppable Photo Tags: Instagram is offering "an easier experience to shop the products you love on Instagram" with a new tap-to-view icon on product photos. When tapped, up to five clickable tags will appear on various products in the post. Each unique tag can then redirect users to a new detailed view of the product and a "Shop Now" link that takes shoppers directly to that product on the business's website. Instagram is currently testing this new experience with 20 U.S.-based retail brands including Kate Spade, JackThreads, and Warby Parker. During this initial trial, shoppable photo tags will only be available to a small group of iOS users in the U.S. Instagram plans to "explore product recommendations, ways products are showcased to shoppers, global expansion and the ability to save content so Instagrammers can take an action later" as it further rolls out this new product in the future.
.
Vine Builds Export Tool: Last week, Twitter announced plans to sunset the Vine app "in the coming months" and promised to keep Vine users informed of any new details or changes through the Vine app, website, and Twitter account. This week, Vine shared that it's currently "building an export tool to make it easier to download your Vines" but has not announced when it will be ready to use.
Facebook Explores Instant Articles-like Product for Broadcasters: Business Insider reports that Facebook is "working on a commercial product that could prove to broadcasters it wants to share rather than steal media budgets chasing the shift in how TV is watched." As more viewers turn to Facebook instead of television for entertaining content, the network is looking into an "Instant Articles-like" product that can offer broadcasters "longevity with viewers" and "build anticipation around [their] next episode or engage the audience before and after it airs."
Twitter Tests Apple Reader Modes as Default Feature: Twitter is testing a new feature in its iOS app that launches web links in Safari "with the Reader mode automatically turned on." TechCrunch reports that "this mode… allows you to load up a distraction-free version of a website without the site's formatting, ads, links and comments, among other things." The result is "a clean, easy-to-read version of the website's content."
Vine Creators Beta Test New Live Broadcast App, HYPE: Vine's co-founders introduced a new live broadcast app for iOS called HYPE. This new app will compete with Twitter's Periscope and Facebook's Live video efforts, which both allow users to broadcast live instantly and notify followers, who can comment and interact in real time. While in the beta testing phase, the HYPE app is only available for iOS.
News From a Partner, IBM Marketing Cloud:
2016 Email Marketing Metrics Benchmark Study: To build a world-class marketing program, it's crucial to compare yourself to the best performers. Discover how you measure up on 25 open, click-through, list churn, and mobile metrics – broken out by industry and geography – and get tips for improving your email program. Get your copy today!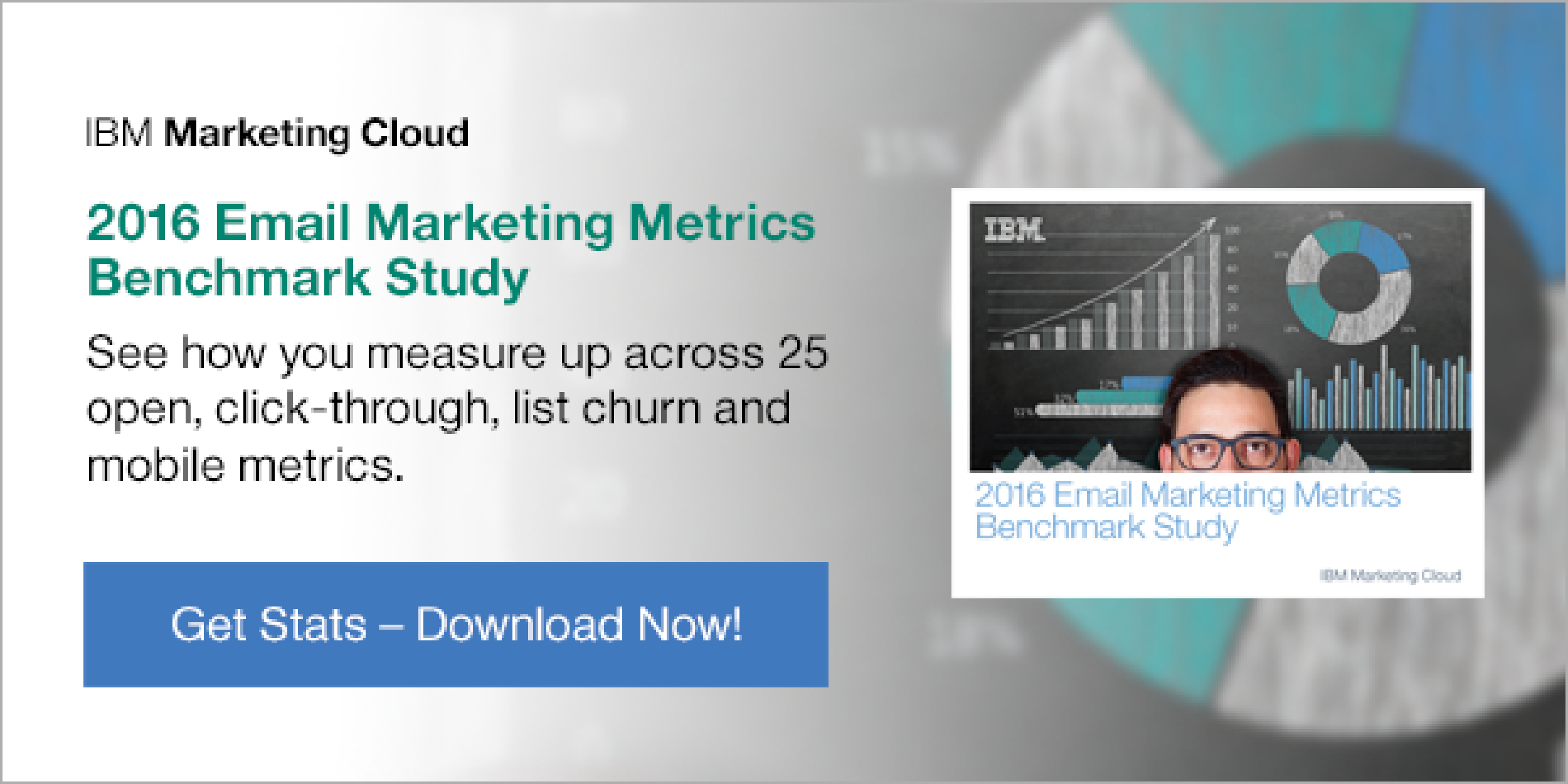 Some Interesting Studies to Note:
The 2016 State of Digital Content: Altimeter's latest report on digital content provides data and insights on "how brands are using content strategies and why they are critical for delivering a unified customer experience." Based on a survey of more than 500 content strategists in every major industry across North America and Europe, this report provides benchmarks for best practices, insights into future trends, and highlights the current challenges faced by content-producing brands.
Predictive Marketing Roundup: In this report, eMarketer curated a "roundup of articles, trends and interviews to help you understand how marketers are using customer data to provide improved personalization, understand user behavior across devices and anticipate consumer needs." It provides information on where predictive analytics fit within the marketing stack, how many marketers are using predictive analytics, and which predictive analytics are most helpful. It also offers real-world business examples of how predictive analytics have increased sales for Getty Images and Farmers Insurance Group.
Internet Usage Worldwide: A new study from StatCounter Global Stats shows that Internet users around the world are accessing the web from mobile devices rather than desktops for the first time. Based on over 15 billion page views per month to over 2.5 million websites, the data finds that mobile and tablet devices accounted for 51.3% of Internet usage worldwide in October 2016, compared to 48.7% by desktop computers. Despite this trend and the rapid worldwide adoption of mobile devices, the report also shows that desktops remain the primary mode for Internet consumption in mature markets like the U.S. and UK. Individual stats for other countries are also available in this report.
What do you think of the new quick replies and welcome messages for Twitter Direct Messages? Have you used YouTube's new comment moderation features? Please share your comments below.