Curious how to market on TikTok? Already on TikTok and wondering how to grow your audience?
In this article, you'll learn how to make TikTok videos that engage your target audience and attract more followers.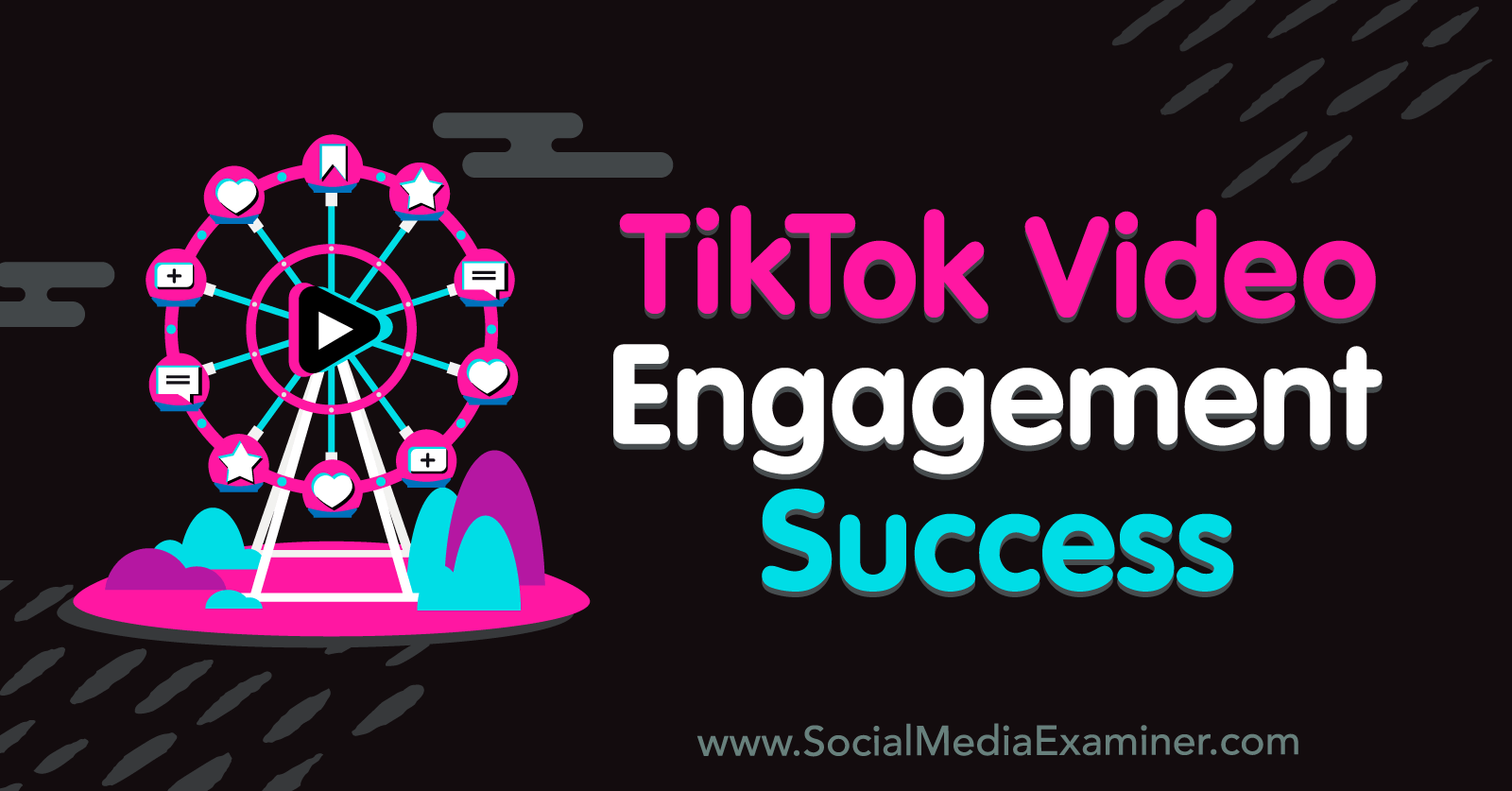 Why You Should Be on TikTok
TikTok is one of the fastest-growing, most highly engaged social networks of the last few years. But some marketers, creators, and social media managers have been slow to embrace it and create TikTok accounts.
Why? Mostly because it's unfamiliar. TikTok focuses on short-form video more than any other network. It also uses a unique layout—showing users the For You discovery page instead of a home feed—and has its own unique style that focuses on audio effects and authenticity. Marketers have to think a little bit differently when they plan and post content on the platform.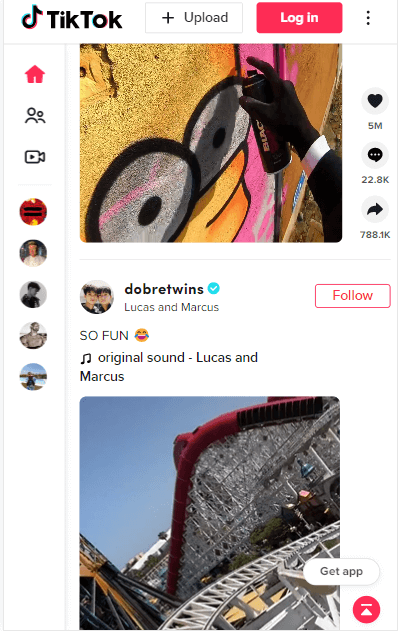 But the things that make TikTok unfamiliar are also the things that make it so exciting. There's a huge opportunity here for creators and communicators.
Authenticity. Authenticity is still essential on TikTok, unlike other platforms where performances may be more polished. You can connect personally with your followers, without blowing the budget on glossy production.
Audience. TikTok hasn't reached the same level of brand saturation as other social networks so there's plenty of room for brands to connect with their followers.
Experimentation. TikTok's short-form, improvisational style is the perfect testing ground for new, unique content formats and ideas. If you want somewhere you can be a bit more daring with your marketing content, start with TikTok.
Discovery. TikTok's algorithm and user interface are geared toward discovering new content and profiles. Many users of the app treat it like another search engine for product recommendations and educational content. That gives brands even more opportunities to find their audience.
Even if you still want to prioritize other social networks, you need to be up to speed with how TikTok works.
Short-form video content is spilling over into other social media channels; Shorts is now the most popular content format on YouTube, and Reels dominates most Instagram feeds. Developing your strategy for short-form content now will future-proof your marketing plan.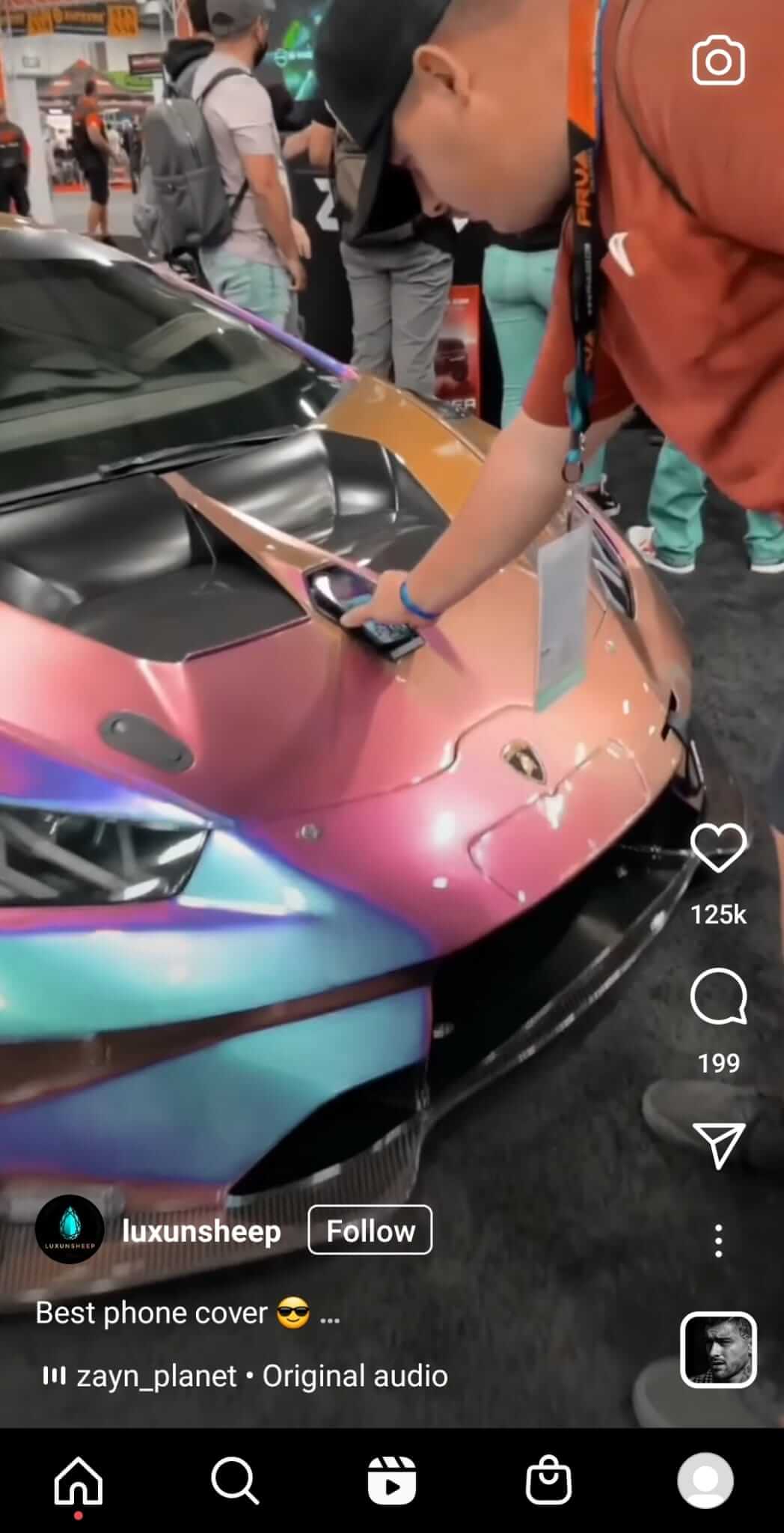 Before You Start Making Content for TikTok Engagement
It's super-easy to record, edit, and upload short-form video to your TikTok account. But that doesn't mean you should dive in right away!
Instead, you have some homework to do first: find your niche, research the competition, and develop the right mindset.
Find Your Niche
When it comes to reaching your audience on TikTok, you want to be as specific as possible.
Creating content about "fitness" just won't cut it. If you can narrow your niche down to something more descriptive like "fitness tips for new mothers," then it will be much easier to find your community.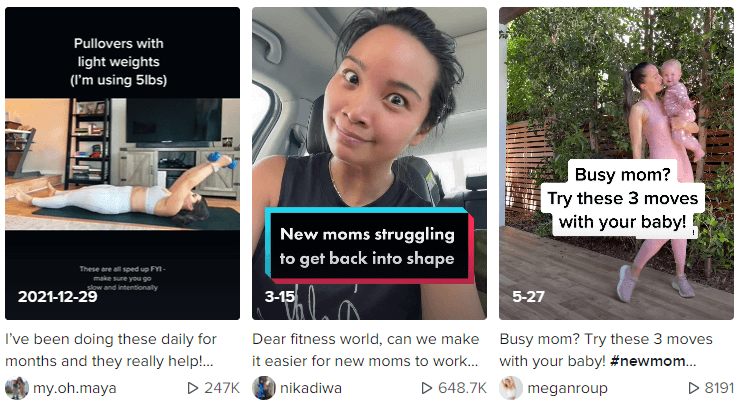 While you can (and should!) use some general hashtags for your content, starting with specific trends will get you in front of more viewers.
Research the Competition
Once you've identified your niche—and a few hashtags to match—start researching. Who are your competitors in this space? What kind of content do they post? What audio, effects, and formats are they using?
You don't have to become a carbon copy of other creators in your niche. Figure out what works and then choose what you like best about those strategies.
Get in a Creator Mindset
What's the creator mindset on TikTok? Less thinking, more posting!
Remember, TikTok is the perfect place to test new ideas and see what gets more reach.
It's easy to slow yourself down on social media by giving into imposter syndrome, comparing yourself to others, or worrying about judgment from the community.
Often, the best content happens when you get outside your comfort zone. Instead of trying to make something flawless, just have fun. Be excited to post your content and find out the response.
What Factors Lead to TikTok Engagement
First things first: What do we mean by engagement on TikTok?
As on most social networks, people on TikTok can react to your content with likes, comments, and shares. They can also film responses to your content. These are all great ways to build connections with your audience.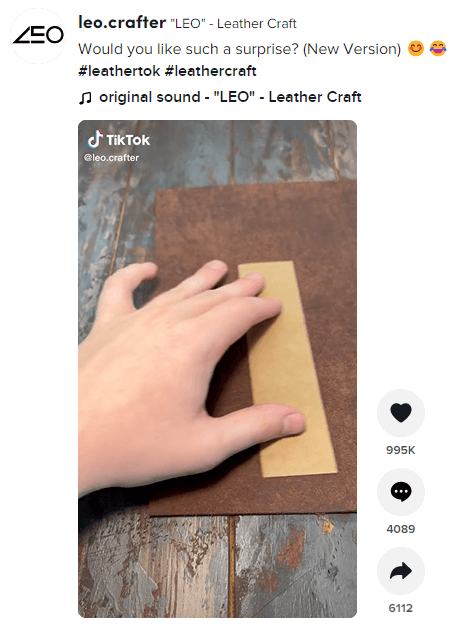 But the most important TikTok engagement metric for the algorithm is watch time. If people regularly watch your short-form videos through to the end, your average watch time rises. The TikTok algorithm takes this as a signal that you're creating popular and valuable content.
So, next question… How do you increase watch time and get people to interact?
The Three E's of Short-Form Video Content
The key to TikTok engagement is creating content that people value. It fulfills a need or desire for them so they'll watch all the way through and share it with others.
When you're creating short-form video content, there are three types of value to focus on. We'll call them the three E's.
Educational value. Many people use TikTok as a place to learn. Life hacks, little-known facts, cooking tips, fitness advice… if you've got specialist knowledge, people want to hear about it.
Entertainment value. Short-form video content is designed for quick dopamine hits. You want to make people laugh or smile as fast as possible. Show them something funny, surprising, or heartwarming!
Emotional value. The third E in our list goes back to authenticity. People want to feel a genuine emotional connection with what they watch so be honest. Don't be tempted to create slick corporate content without a heart.
You might be wondering which of these values is most important. The answer will vary depending on your brand and your overall content strategy. But the more value you can include in each video, the better. If you can make educational content with a smile or entertain people while saying something genuine, you're onto a winner.
Focus on Authenticity
Engaging content on TikTok doesn't mean super-high production values. That will work for some brands but not the majority.
Because it's all short-form, TikTok content tends to be casual. It's often filmed with minimal scripting or scene-setting. You should aim to draw people in with your energy and expertise, not an expensive studio set.
Focus on Your Audience
The most engaging content on any social network is interactive. People respond with active engagement on TikTok more often when you encourage them to participate.
There are lots of ways you can make your audience the stars of your TikTok videos:
Ask questions and share conversation-starters.
Film yourself talking to the camera, just as if you were on a video call.
Use lots of "you" statements. Make the content about the viewers, instead of all about yourself.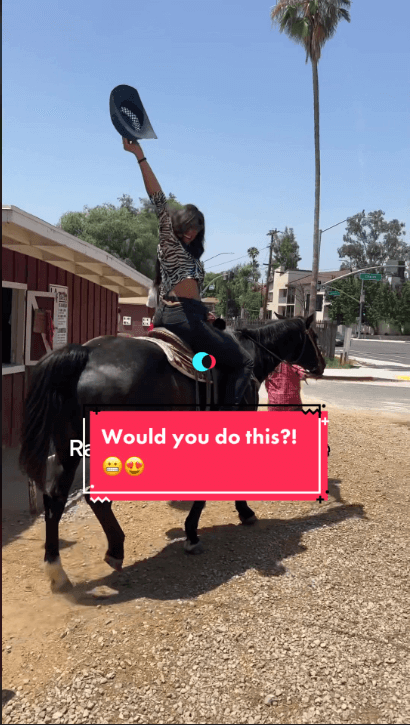 How to Create Engaging Short-Form Video
Let's recap: the most engaging short-form video content is valuable, authentic, and interactive. But how do you fit all of that into a 15-second clip?
Let's break down the anatomy of an engaging TikTok video, using the C-H-I-E-S method.
Call to action
Hook
Involve the community
Edit your content
Sound usage
#1: Call to Action
TikTok engagement doesn't always just happen. You have to ask for it. Whether you're looking for comments, shares, likes, or clicks, you need to tell your followers!
Make sure that every short-form video you post ends with a clear call to action. Tell people why taking action will benefit them. Use phrases like…
Save this video to help you later!
Comment to share your thoughts and keep the discussion going.
Like and share if you agree!
#2: Hook
You don't have much time to grab people's attention. So every TikTok you post needs a hook.
The hook can be spoken or displayed as text. The option you choose will depend on your audience, the style of the video, and the specific content of your post.
You'll also need to think about how to retain people's attention. One effective method is to keep changing things up. Switch locations or camera angles during the video clip or add special effects.
#3: Involve the Community
Getting your community involved will boost your TikTok engagement rate and increase your reach over time. And there are lots of tactics you can use to build community around your video.
Check your comments on TikTok, and create content that responds to questions or topics popular with your audience.
Like and reply to all of those comments, too!
Guide the conversation on your videos by pinning your favorite comments to the top. You can also filter out low-quality comments based on specific keywords.
Ask questions so your followers can create content in response to your videos. They could even duet with your clips.
Go live and make sure you engage with other users who are watching the live feed, even if there are only a few of them at first!
You can notify people of livestreams in advance. Post the scheduled time on your TikTok profile so people can sign up for reminder notifications.
#4: Edit Your Content
It's true that TikTok videos don't necessarily have high production values. But they do have an array of editing tools, and you should use them.
TikTok comes with an extensive library of visual effects, audio effects, subtitles, and text overlays. Use these to make your content more attention-grabbing.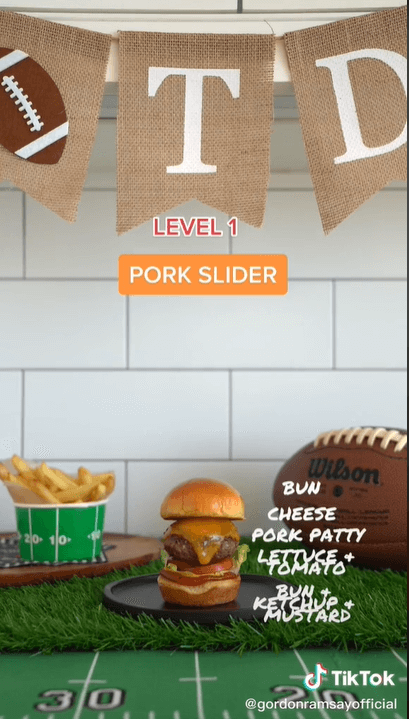 In particular, make sure that you include subtitles. These are helpful for anyone listening without sound or whose first language is not English. Remember, TikTok is a global platform, and you don't want to lose part of your audience to a language barrier!
You can also use text stickers to emphasize key points that you've said during the video. Short-form video doesn't give you much time to explain things so you want to offer as many clues and reminders as possible.
#5: Sound Usage
The final element in the CHIES method is sound usage. That's because sound is key to success and TikTok engagement. It's a major ingredient in how video clips go viral.
TikTok's killer feature is the way that backing tracks and audio effects become memes that get used in thousands of videos. If users engage with one video that uses particular audio, they'll be served up more content with that sound. You can even search for content on TikTok by audio, as well as keywords and hashtags.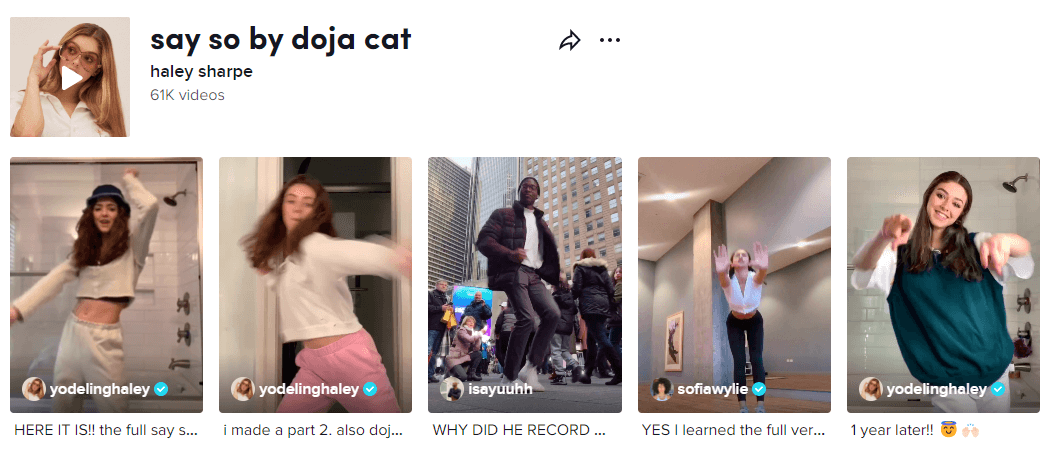 There are lots of ways to find the right audio for your TikTok videos.
If you see videos or sounds you like from other users, you can tap on the title of that audio to use it in your own content.
TikTok also offers an audio library of royalty-free music for advertisers. You can search the library based on region, themes, genre, duration, and even mood.
You always have the option to add original sound, either on its own or mixed with existing audio from the platform.
Over to You
TikTok makes it easy to create fun, attention-grabbing, short-form video content. And because the platform is focused on value, authenticity, and interaction, there's room for anyone to start a TikTok account and make great content… whatever your industry, brand, or niche.
Other Notes From This Episode
Where to subscribe: Apple Podcast | Google Podcasts | Spotify | RSS
✋🏽 If you enjoyed this episode of the Social Media Marketing podcast, please head over to Apple Podcasts, leave a rating, write a review, and subscribe.
---
Stay Up-to-Date: Get New Marketing Articles Delivered to You!
Don't miss out on upcoming social media marketing insights and strategies! Sign up to receive notifications when we publish new articles on Social Media Examiner. Our expertly crafted content will help you stay ahead of the curve and drive results for your business. Click the link below to sign up now and receive our annual report!