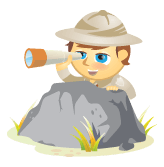 If you've ever been to a McDonald's, chances are you've seen the donation boxes that support Ronald McDonald House Charities (RMHC) on the counter or at the drive-through window.
How can a little spare change possibly help fund the organization's global network of hundreds of houses, family rooms and care mobiles (mobile care centers)?
A little change adds up – to nearly $25 million in donations last year with the help of social media. Donation boxes are the single largest ongoing fundraiser for RMHC, helping the charity serve 4.5 million children and families every year. 
In 2010, RMHC launched a "Day of Change" campaign to drive people to donate spare change at their local McDonald's restaurants. Using social media to spread the word virally, RMHC generated 180,000 interactions on the global Facebook and chapter pages, ultimately increasing online donations in August 130% compared to August 2009 and significantly generating more to their donation boxes.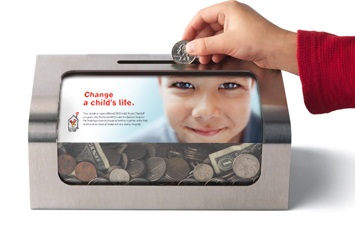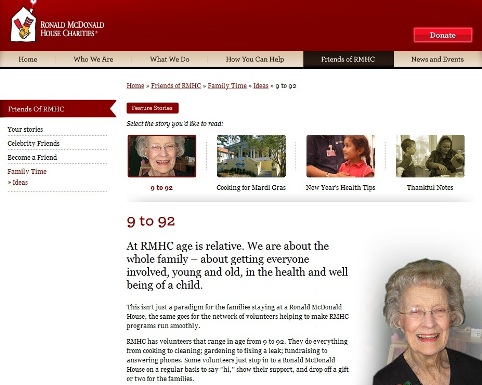 "Social media allows us to engage with supporters and families in a very direct, authentic and immediate way," said Clara Carrier, PR and Marketing Manager Communications and Special Programs, RMHC. "From an awareness standpoint, from an educational standpoint and by positioning the charity in the marketplace as one that engages and shares in an authentic way what our story is… social media allows us to do that in very effective way."
Organization:
Ronald McDonald House Charities
Social Media Handles and Stats:
Website: http://rmhc.org
Facebook: 85,670 fans (global page); more than 150,000 across all chapters
Twitter: 5000 followers (global page); more than 50,000 across all chapters
Highlights:
Day of Change drew 180,000 interactions on the global and chapter Facebook pages in 28 days.
261 Twitter supporters shared 1465 RMHC Day of Change hashtags.
The campaign brought in 130% more donations online than during the same time last year.
E-newsletter subscriptions grew 748% during the campaign.
Story-Based Content
If you know about RMHC, you've likely heard of its Ronald McDonald Houses, which now number more than 304 Houses around the world. Because many families must travel far from home for medical treatment for their children, the Houses are a home away from home near hospitals, allowing families at little or no cost to stay close to children recovering from illness and injury.
RMHC also runs 168 "Ronald McDonald Family Rooms" at hospitals, where family members can rest comfortably right at the hospital near a sick child. Rounding out its programs, 43 Ronald McDonald Care Mobiles bring medical attention to approximately 150,000 children each year around the world, providing care such as pediatric cancer treatment in Poland and immunizations in New Orleans.
At RMHC, based outside Chicago, Lauren Fischer serves as the organization's primary voice of the charity on Facebook and Twitter. In addition to her other communications duties, she spends about an hour or two a day posting content on the social media sites and responding to comments.
Once she posts, those conversations tend to take off on their own. The key? Content that engages people. Often, that's a story about a family, a volunteer or a corporate donor.
For example, this month the charity launched a big push for volunteers. Each day, Fisher asks a question of volunteers or posts a link to a story about a volunteer or corporate donor, which resides back on the RMHC site.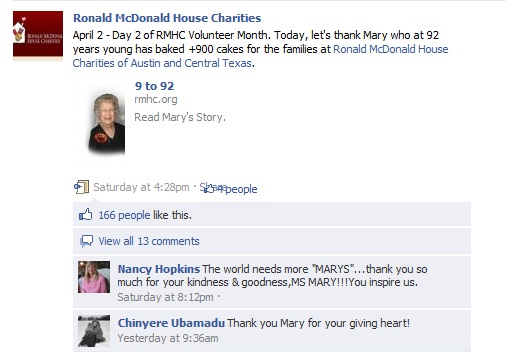 In honor of volunteer month, RMHC shares stories of volunteers like Mary, who at age 92 has baked more than 900 cakes for families in the Austin area. It drew 166 "Likes" and 13 comments.
Despite the often sad stories of those whom RMHC serves – families facing difficulty – the social media sites remain overwhelmingly positive and inspirational.
"I would say 80% of the content we share is about inspiring our followers – the other 20% is about what we want them to do for us," Fischer said. Sharing stories on Facebook in turn encourages fans to post their own stories more freely.
Social Media Marketing Workshops (Online Training)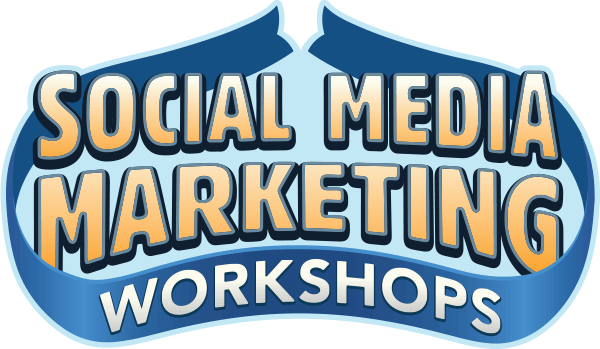 Want to improve your paid and organic marketing on Instagram, Facebook, YouTube, or LinkedIn—and secure your future? Get ready to be coached by 14 of the world's best social marketing pros in the most comprehensive social marketing training we've ever offered. You'll receive step-by-step live instruction so you can increase your reach, create amazing engagement, and sell more with social media. Become the marketing hero for your company and clients as you implement strategies that get proven results. This is a live online training event from your friends at Social Media Examiner.
LEARN MORE - SALE ENDS JANUARY 26TH!
"Even with privacy concerns, people feel so secure about sharing their stories," Carrier said. "They feel that, in sharing, they're healing. They're supporting other families going through the same situation."
2010 Day of Change
During 28 days across August and September 2010, RMHC made a major push for spare change donations at its many McDonald's locations. Posts leading up to the primary day, September 9, increasingly built awareness and excitement through social media and traditional channels such as direct mail and email.
The team created a Facebook event for that day, encouraging people to sign up to attend. In effect, they were pledging to visit a McDonald's that day to drop off change. In total, 5500 people registered for the event, which showed up on each of their Facebook streams, encouraging a viral effect.

Following an ongoing effort, Carrier spearheaded outreach to "mommy" and other parenting bloggers regarding the event. A year before, she had started building relationships with bloggers, encouraging them to learn more about RMHC and attend a local event to experience a Ronald McDonald House firsthand.
"We learned that when mommy bloggers or anyone experiences what the House program does, they're hooked," Carrier said. "When someone has the opportunity to exchange stories with a family and understand what the program does, they're immediately  supporters of the charity."
In turn, more than 30 bloggers wrote about Day of Change, helping drive people to donation boxes and the RMHC website.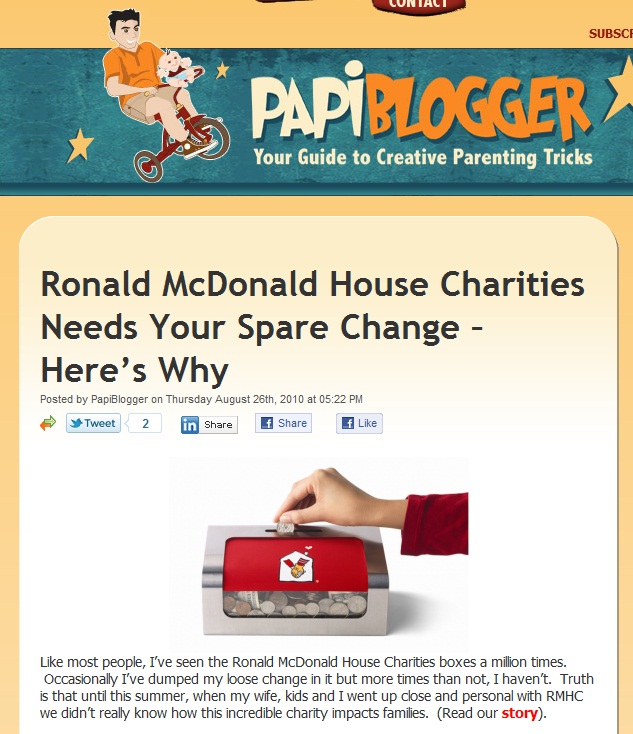 Empowering Chapters
Adding to the efforts of the global office, more than 100 RMHC chapters around the world used their own websites, newsletters, media relationships and social media to spread the word about Day of Change. The global office equipped them with a guide with key messages and assets specifically for the campaign.
For social media, that included suggestions such as encouraging RSVPs for the Facebook event and using the event's Twitter handle, #RMHCDayofChange. Markets that actively communicated the event saw local increases to the donation boxes.
In Chattanooga, RMHC attributes a 32% net increase in box donations year over year to the campaign, while Austin saw a 17% increase.
Across all locations, online donations during the campaign grew by 130%. Plus, RMHC added valuable fans, followers and email newsletter subscribers – a jump of 748% for the latter – so the charity keeps in touch with new contacts.
Making the Case to the Board
Every nonprofit faces tough choices about how to spend resources that largely come through donations. RMHC must regularly report to the board on the impact of its marketing efforts, with social media results now included.
Happily, they can report that relationships with more than 100 bloggers, and a 1400% increase in Facebook interactions contributed to a 13% jump in website traffic in 2010. In response, online donations increased 9% for the year.
But Carrier and the team are careful to demonstrate – and place value on – more than just the numbers. A newly added analysis tool, Heartbeat software by Marketwire, measures the sentiment of the conversations on Twitter and Facebook.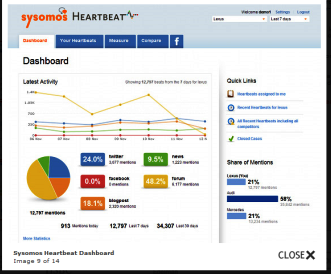 "The software puts a number on sentiment, which has helped tremendously with our board," Carrier said. "We've spent time making them understand why Facebook conversations and Facebook sharing are important and giving solid examples."
Ultimately, those conversations contribute to the bottom line by building the brand capital of RMHC.
"In the end the community supports our programs if we educate and share and have a call to action – and social media is allowing us to do that," Carrier said.
Connect With Fans, Followers the RMHC Way
Stay positive – Follow RMHC's model of 80% inspiration, 20% requests when posting social media content.
Equip the chapters – A book of guidelines ensured that chapters used consistent hashtags and key messages for the Day of Change.
Encourage storytelling – By RMHC sharing its stories, supporters and families were encouraged to follow suit by posting their own on Facebook, creating a culture of storytelling. Those who have never experienced RMHC services firsthand feel the experience secondhand through those tales.
Be flexible with your editorial calendar – "Don't strictly stick to an editorial calendar – dialogue online is supposed to be organic," Fischer says. "I make the messages I share relevant to the culture, climate and attitude present within a given day."
How do you or can you engage your social media audience more with stories? Leave your questions and comments in the box below.