Want to use more video in your social marketing? Wondering how to get started?
To explore how to easily make organic video you can share on social media, I interview Pelpina Trip on the Social Media Marketing Podcast.
Pelpina is a video expert who helps businesses grow their visibility with online video. She's the author of Video Smart: Make Smartphone Videos Like a Pro and her course is called How to Make Smartphone Videos like a Pro.
You'll discover how to set up and record your video and how to include branding. You'll also find tips and tools to make the process of creating video easier.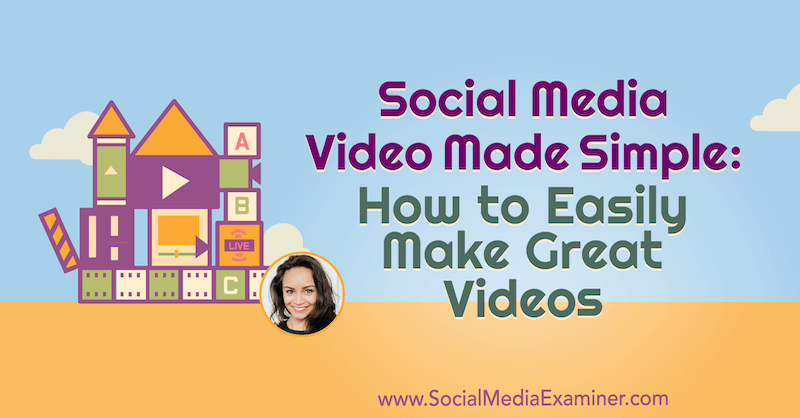 Pelpina, who was born and raised in the Netherlands, studied journalism after moving to Texas. From there she became a social media and technology reporter at a local TV station in Dallas which is how she met and interviewed Luria Petrucci (aka Cali Lewis) in 2008.
Pelpina saw Luria's home studio with several cameras and a green screen and she wanted the same thing for herself. Not long after, Pelpina and Luria created a new video podcast together, and Pelpina quickly moved into the world of online video.
Over the next year, Luria and her team helped Pelpina understand how to talk to an audience and make a connection with people. Pelpina then started a production company in Dallas with a friend and moved back to the Netherlands which is where she currently lives.
During that time, she's written three books on how to make videos and helps other companies map out video strategy and create videos.
While she continued to create videos on YouTube, Facebook, Instagram, and Twitter, she says everything changed the moment she used a new (at the time) app called Clips to post a video to LinkedIn. Clips automatically captions your videos. A few days after she posted the video, she checked back and was astonished. The video had approximately 30,000 views and she had hundreds of direct messages in her inbox. She's been creating videos on LinkedIn ever since.
What's Possible With Video?
When you're trying to sell anything, the most important factor is trust. Pelpina believes that by using video in the right way you can help build trust by showing people the real you or the human beings behind your brand.
Video is an especially helpful solution right now when you can't be in the same room with customers. You really don't need much to get started—your phone or a laptop with a webcam will work. The key isn't the equipment, it's knowing where to start and having a plan to leverage the power of video to make a connection with someone else.
The Conference You've Been Waiting For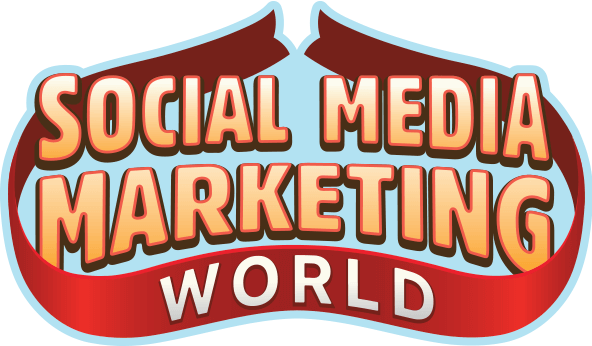 As a small business marketer, you can probably only pick one or two events to attend each year. Get back into the game with an unbeatable conference experience and expert training at Social Media Marketing World in sunny San Diego, California—from your friends at Social Media Examiner.
🔥🔥 As a valued reader, you can save $640 if you act now! Sale Ends Tuesday!
CLICK HERE TO LEARN MORE
That's where Pelpina's process can help.
An Easy Process to Make Video
Pelpina always begins with the Three Ps: People, Platform, Purpose.
People: Who's your ideal viewer?
Platforms: What platform will help you reach your viewer?
Purpose: What do you want your viewers to think or feel while they watch your video?
Once you have these three details in place, you can move on to planning your video (the content) and planning the shot list (the visuals).
Plan the Content
You'll need to plan five elements to create your video: Teaser, branding, segments, call to action (CTA), and ending.
Teaser: How will you start the video? Think about who your audience is and what they're struggling with. What kind of questions might they have? What themes are in their lives right now? Use these details to come up with a good teaser to open with during the first few seconds of your video. Remember, those first seconds are the most important because that's the moment the viewer decides whether to give your video their time.
Branding: Where will you add your branding? Maybe by showing your logo and the title of the video.
Segments: What knowledge will you share? Divide that knowledge into smaller segments based on what you're talking about.
Call to action: Where will you deliver your CTA? You can use the CTA to close your video, open your video (Hey, thanks for watching, don't forget to subscribe!), or place it in between your segments (That was the first step! Did you know you can find all these tips in a download linked in the description?).
Ending: How will you close your video?
For example, if you're creating a video on three tips for LinkedIn video, you'll plan a teaser, a branded segue, three tip segments, and a closing that includes a CTA.
Once your plan is complete, you can record each part separately. There's no pressure and you can record as many takes as you'd like and simply edit out the takes that didn't work.
Plan the Shot List
Planning the visuals isn't complicated. You're simply making a list of any visuals (pictures or footage clips) that should be in your video so you can check them off as you gather them. To visualize this, if you were creating a video to showcase an event, you could take footage as you walk through the front door, a clip that pans to the name of the event, people crowding into a room for a session, speakers on stage, and so on.
Get Expert Social Media Marketing Training from the Pros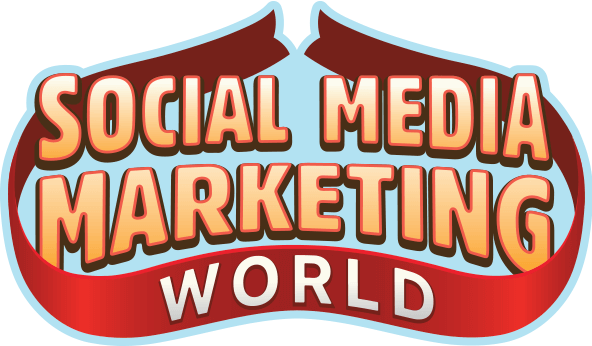 Want to get ahead of the competition and learn how to diversify your social marketing strategy?
Learn from the industry's most trusted experts, rub elbows with other smart marketers, and take your marketing to the next level during this 3-day event in sunny San Diego, California.
CLICK TO LEARN MORE
Pelpina uses a technique she learned at the University of North Texas: say dog, see dog. Whenever you talk about a thing, show that thing. If you're talking about a speaker, show that speaker on stage.
Helpful Apps for Editing Video
Pelpina has tested and used a lot of different apps but the quality of mobile apps has improved to the point that she typically works from her phone.
For beginners, she recommends QUIK, a free app for Android and iPhone from GoPro, but notes she still uses the app almost daily. QUIK has multiple themes to choose from and lets you easily combine still images and clips to quickly create a video with music and text. You simply select the clips and pictures, load them to the app, press one button, and the video rolls out edited to match the rhythm of the background music.
Beginners who want to edit in different layers can try iMovie, while KineMaster and Adobe Premiere Rush offer users more professional-grade features.
She also recommends an app called InShot that lets you change the canvas size which is very helpful for creating and editing square video for Instagram.
Helpful Tips, Tools, and Tech for Producing Video
Now we can talk about tech that will improve the quality of your videos.
Dial in the Audio
Audio is important because it's something you can't fix after the fact.
Step one for improving the audio of your videos is to listen to your surroundings. Do you hear anything? Is there maybe a television on that you can turn off? Is there an open window you can close? Is there an echo or a reverb in the room? Should you move to a room that has carpet or curtains to absorb more sound?
Step two is to consider your audio tech. Most headsets come with decent microphones that will do well as long as you're out of the wind but you can also choose to use a mic. Pelpina recommends the Rode smartLav.
Step three is to test a sample of your audio to make sure you capture what you need and don't end up with extraneous background noise, and that everyone's audio levels are stable.
Adjust the Lighting
Lighting is another thing that you can't change after you record. Pelpina's simplest tip is to look for and test the light sources that exist wherever you're filming. Put your phone in selfie mode, hold your arm up, and move around; stand in different places to find the optimal lighting.
You can also manually change the lighting on your phone by tapping on the little sun icon on an iPhone or the lightbulb icon on an Android phone.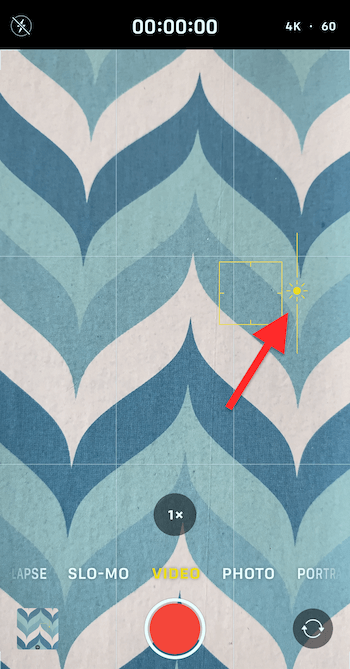 Pelpina herself has a lot of lights at her disposal but she's found that facing a window letting in natural daylight usually works best.
Position the Camera
Set your audio and lighting, pull out your camera or phone, and position the lens at eye level so the person who's watching is at the same level you are. As you record, you want to look into the camera lens rather than at the screen. If you struggle with this, Pelpina suggests putting a piece of paper or cloth over your screen to hide your own face.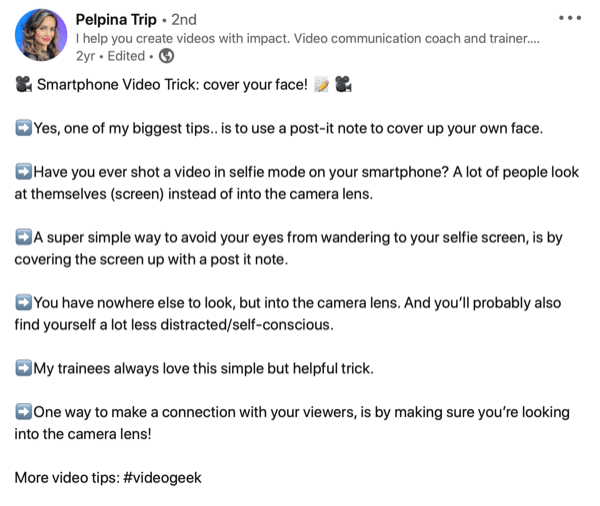 As you frame the shot, remember that most people will watch your video via a mobile device. In response to this shift, Pelpina actually moves closer to her camera because the further she is from the camera, the smaller she becomes on an already small screen. That said, she cautions people against showing only their face.
Position yourself to show a little of your shoulders in-frame and check your background to make sure nothing is distracting or looks like its sticking out of your head. You want the viewer to focus on you or whoever you're interviewing—not a distraction.
Key Takeaways From This Episode:
What do you think? What are your thoughts on how to simplify the process of creating video? Please share your comments below.
Curious about Web3?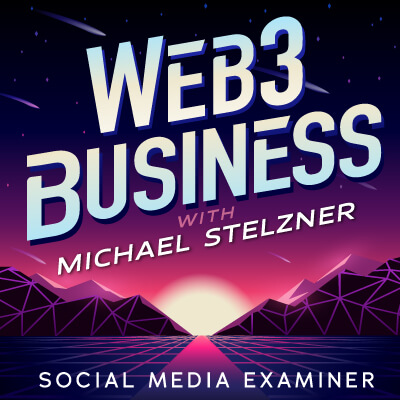 Follow the Web3 Business podcast to find out how Web3 will affect your business in the near future.

Every Friday, host Michael Stelzner interviews leading industry experts about what works right now in Web3 and what to expect in the future, so you can prepare your business for the shift, even if you're a total newbie.
FOLLOW THE SHOW