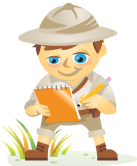 When Intuit wanted to analyze market sentiment about TurboTax, they used Radian6 to collect approximately 40,000 blog posts about Intuit and its competitors between January 1st and April 15th of 2008.
"None of [the team working on this project] felt artificial intelligence was going to come to their aid any day soon," says Jim Sterne in his book, Social Media Metrics: How to Measure and Optimize Your Marketing Investment.
That should give you some idea of the state of social media analytical tools, particularly for analyzing market sentiment. With a few exceptions, they are practically nonexistent.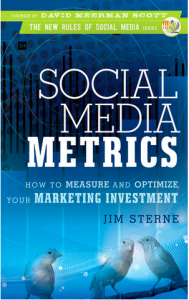 So why did Sterne write a book about measuring something with nonexistent tools? I finally found the answer to that question on page 156: "I try to avoid getting deep into specific tools in my books. They change so fast that enumerating specific systems or services ends up more confusing than not over time."
So if you want a book that actually contains detailed instructions for using social media analytical tools, you'll have to keep waiting. This is NOT that book.
Sterne's book tells you WHAT to measure and what NOT to measure. And he gives very general advice on how to do it without going into too many technical details.
He gets off to a good start by quoting J. C. Penney: "Give me a stock clerk with a goal and I'll give you a man who will make history. Give me a man with no goals and I'll give you a stock clerk."
So don't even start a social media marketing campaign until you set some goals. What do you want the campaign to do? What results do you want to see? Which key performance indicators (KPIs) will you measure?
To make it very simple, Sterne proposes the Big Three Business Goals:
Raise revenue
Lower costs
Increase customer satisfaction
That's it! You really don't have to worry about anything else.
"If the work you do does not result in an improvement to one or more of these Big Three Goals, then you are wasting your time, wasting money, spinning your wheels, alienating customers, and not helping the organization. You can always think of something to earn more, spend less, and make customers happier."
Social media can absolutely help you lower the cost of doing business. You can use Facebook and Twitter to survey your customers. Who needs focus groups, questionnaires, and expensive market research reports?
Get Expert Social Media Marketing Training from the Pros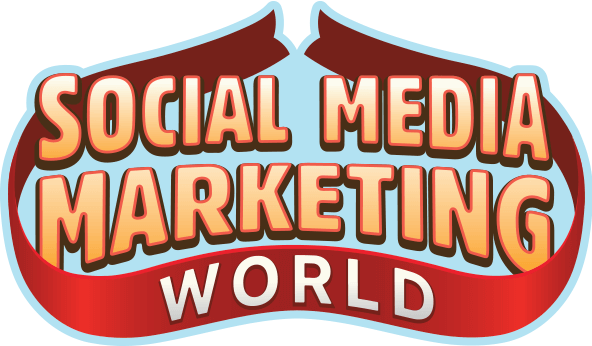 Want to get ahead of the competition and learn how to diversify your social marketing strategy?
Learn from the industry's most trusted experts, rub elbows with other smart marketers, and take your marketing to the next level during this 3-day event in sunny San Diego, California.
CLICK TO LEARN MORE
Your team can search the Twitter archives for any mention of your company or products, respond to the comments they find, and build a global, first-class customer service department.
Sterne's book contains many case studies of companies doing just that. The book's organization follows the traditional sales cycle:
The Conference You've Been Waiting For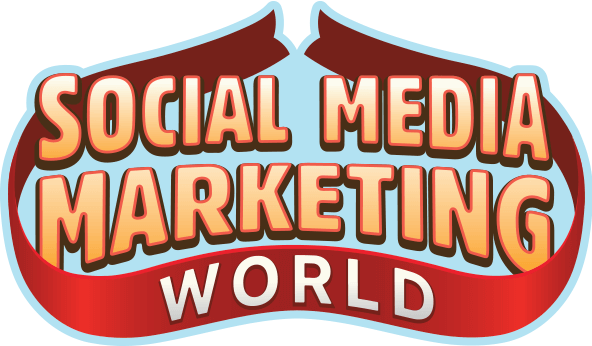 As a small business marketer, you can probably only pick one or two events to attend each year. Get back into the game with an unbeatable conference experience and expert training at Social Media Marketing World in sunny San Diego, California—from your friends at Social Media Examiner.
🔥🔥 As a valued reader, you can save $660 if you act now! Sale Ends Tuesday!
CLICK HERE TO LEARN MORE
Get your market's attention.
Earn their respect.
Get them to like you.
Get them to interact with you.
Convince them to buy from you.
He devotes a chapter to each one of those steps.
And he brings up some very interesting points. It's easy enough to count how many followers, fans, and subscribers you have. But do they really read all of your tweets, Facebook updates, and blog posts? How do you know?
Sterne would ask, "Does it really matter?" It doesn't matter how many fans, followers, and subscribers you have. It doesn't matter how many people comment on your corporate blog. It doesn't matter how many people buzz up your news release.
Only one thing matters: did they take action? Did they click your banner ad, visit your website, or pick up the phone and call your company?
If not, you are obviously not engaging them. And if you're not engaging them, they probably will never buy your product or service.
In Sterne's words: "While social media becomes more and more important from the standpoint of getting the word out, the impact of that word is still going to be measured by the number of people it drives to your web site, your store, and your wallet."
Sterne does give many resources and websites, presumably of companies that are developing social media analytical tools. Companies like Omniture, Tealium, and FMS Advanced Systems Group. He calls the FMS tool "nascent," meaning it may not be ready for prime time just yet.
But it's up to you to go to the websites, take a look at their analytical tools, and see if they will give you the data you need.
In the chapter on Getting Buy-In, Sterne seems to imply that you should just ask your technical people to develop their own tools!
And did you know that there are apparently robots that can scrape, follow, friend, tweet, and retweet? "When it's time to tote up how many people had an opportunity to see your message," Sterne advises, "make sure you're only counting people."
But of course, he never tells you how to do that. Are there any analytical tools that can distinguish between a robot and a person? If there are, Sterne doesn't mention them.
So in the absence of good social media analytical tools, you might just stick with your web analytical tools. Do you get more activity on your website when you blog or tweet? Do your sales increase when people buzz up your blog post on Delicious, Reddit, or Digg?
Try to correlate your social media campaign with metrics available now. And remember, it doesn't count unless it results in a sale, a savings, or a satisfied customer.
Check out 4 Ways to Measure Social Media and Its Impact on Your Brand.
Social Media Examiner gives this book a 3.5 star rating.
Is anyone out there using social media analytical tools, "nascent" or otherwise? If so, we'd love to hear about your experience. Leave your comment in the box below.
Curious about NFTs, DAOs, and Web3?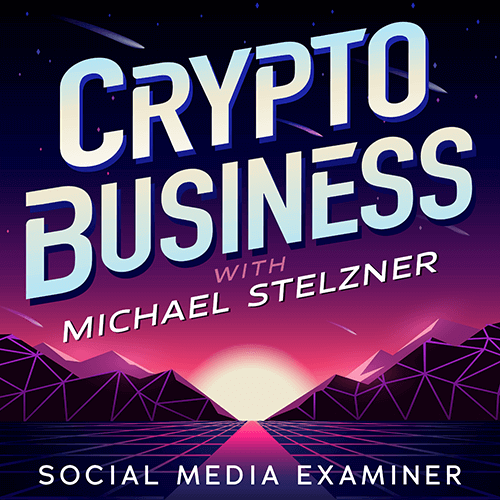 Follow the Crypto Business podcast to find out how NFTs, social tokens, DAOs (and so much more) will affect your business in the near future.

Every Friday, host Michael Stelzner interviews leading industry experts about what works right now in Web3 and what to expect in the future, so you can prepare your business for the shift, even if you're a total newbie.
FOLLOW THE SHOW