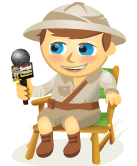 If you live the U.S., then you're likely thinking about next month's tax deadline.  You're also likely using TurboTax Free Efile to file you tax returns.  In this video I interview Christine Morrison, Social Media Marketer at TurboTax.  Christine shares some of the social media tactics TurboTax uses to engage their community.
Be sure to check out how TurboTax uses the social media platforms listed below.

Here are a few ways TurboTax is using social media: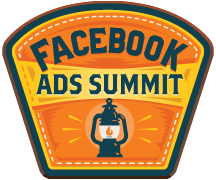 Get Facebook Ads Training—Online!
The Facebook Ads Summit is ideal for any marketer who wants to better understand the latest Facebook ads strategies and improve their testing and analysis. The world's top Facebook ads experts show you their proven techniques. The Facebook Ads Summit is a live online training event from your friends at Social Media Examiner.
CLICK HERE TO LEARN MORE
Leverage reviews to help people improve the buying decision.
Provide  tax assistance on Twitter. TurboTax's social media support community has already helped over 10 million people.
Engage people with the TaxCaster widget on their Facebook Fan Page mentioned in the video. It's a fun interface to get people to interact and buy from TurboTax.
Answer questions in a variety of YouTube playlists.
You can check out the TurboTax Social Hub to see all of their social media activities.
Here's Christine's tip for people starting out: Listen to what people really say and do.
How does TurboTax's social media marketing inspire you?  Please leave your comments below.