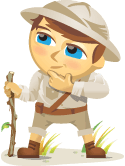 Are you wondering what 2015 might look like for social media marketing?
If the changes in 2014 are an indicator, there will be a lot more changes in 2015.
To get a grip on what the near future may look like, we tapped the knowledge of 28 social media pros.
Here's what they had to say.
And if you're curious, here were the 2014 predictions.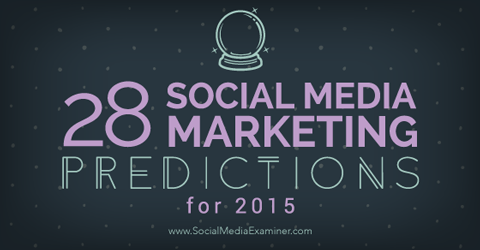 #1: Video Becomes the Content of Choice

In 2015, video will dominate as the social media content format of choice. Further, regular video segments, like podcasts and blog posts, will come into their own as a form of content that drives social engagement and other marketing goals.
Let's look closer. In August 2014, Facebook surpassed YouTube in the number of video views via desktop according to comScore. It's important to note that YouTube still has more views across all devices. As of September 2014, Facebook attracted a billion video views per day, a roughly 30-fold increase since July.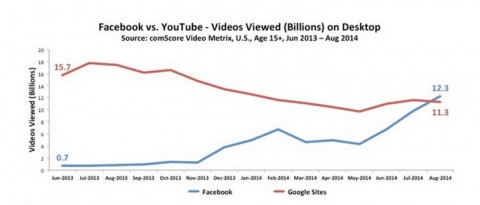 Based on SocialBakers' data, video posting moved away from YouTube towards Facebook in 2014. While these results still show YouTube ahead, the trend favors Facebook.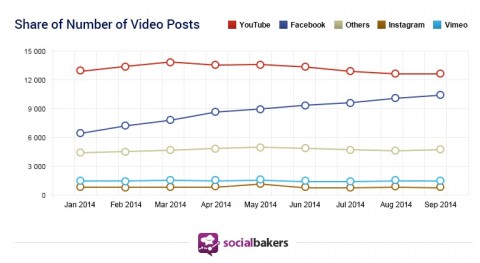 Also, Facebook videos receive significantly more shares than YouTube. This makes sense because sharing and engagement are at the heart of Facebook interactions.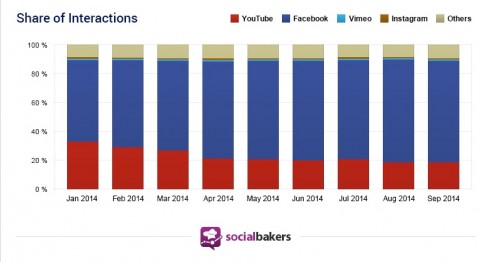 YouTube is the best-performing social media platform to drive trackable sales, according to AOL's Convertro research.  It's the first, last or only platform touched.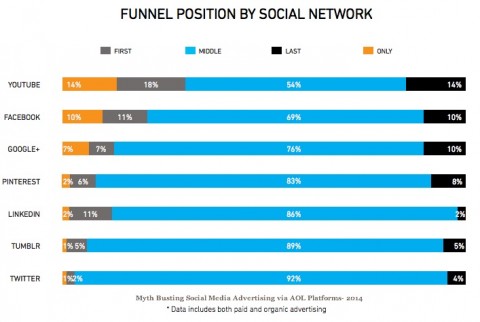 Earlier in 2014, Convince and Convert's Jay Baer introduced his Jay Today, a 3-minute video. Baer cross-promotes and posts this content.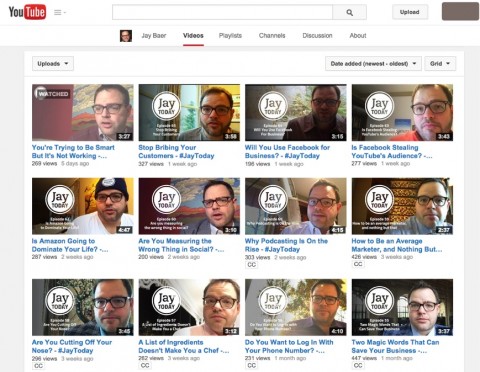 Here's how nimble marketers can jump on this 2015 video trend:
Create your own regular video episodes. Take a page from Jay Baer's playbook. His cost is under $125 per episode!
Provide the five key types of content your target audience seeks. Use Marcus Sheridan's "They ask, you answer" approach. Record your employees who know the information, but are challenged to put their words in print.
Get your customers into the act. Videos captured with a smartphone are much easier than writing a review. Make it easy for customers by setting up an area of your establishment to encourage them.
Heidi Cohen, president of Riverside Marketing Strategies. 
#2: Information Density Creates Hurdles

To me, there is one mega-trend that is like an enormous hammer forging nearly every idea and innovation in our marketing world today: Fighting through information density.
By 2020, the amount of information on the web is expected to increase by 600% (and some believe that number is low!). The challenge of cutting through the content shock and earning a share of the limited customer attention span is the marketing challenge for the foreseeable future.
This reality is behind important shifts occurring in the next year:
Business migration away from Facebook. The drop in organic reach has been apocalyptic for many businesses. Why? There's too much content on Facebook and the company is forced to ratchet down the reach. We'll have to either spend a lot more money on Hollywood-quality content, a lot more money on advertising or both. This will force some businesses to reconsider Facebook as a viable channel and enable a migration to less noisy venues.
Emergence of new content forms. As the web adapts to and adopts these new realities, it will drive innovations that help businesses stand out. I predict that we'll see some interesting new content forms develop in 2015. A couple of areas ripe for innovation are interactive video and new types of short-form visual content.
Fighting through filters. New apps and filters are emerging to help consumers make better content choices. One example is Zite, which filters content for you as it learns about your preferences. As more people turn to these apps to sort the clutter, the marketer's attention will turn toward the new challenge of getting messages through these new filters.
These are just a few of the many implications of this trend. The conversation on the web will turn from "content" to "ignition"—how do we get our message to cut through and compete?
Mark Schaefer, educator, consultant and author of Social Media Explained: Untangling the World's Most Misunderstood Business Trend.
#3: SlideShare Becomes the YouTube for Business